All Archived Posts in copyright
I received this question, as part of my A Question for Graham the other day, and although it: Logo Design Naming, Copyright and Ownership Problems, sounds, at least on the surface, reasonably straightforward, there are some possible hidden dangers, complications etc. I don't have an awful lot to go on, so my responses are little bit of advice, or general insights, and should definitely not be taken as legally sound, as I am not a lawyer.
All I can do is answer based on the information I have, and hopefully, at the very least, provide some useful insight and suggestions to take the issue forward:
"I designed for a client. The client is a good friend of mine and I did a logo for free for her. I also named the company. Friend's partner, who I don't know, registered the corporate name and purchased the website with the name but failed to register the logo. The partnership is now breaking up and I want my friend to be able to use the logo and name in her new venture.

What's you opinion?"
Right then. First things first. You maintain full rights and ownership over the logo design until you say otherwise, and you can transfer that to whoever you want. The name, however, looks like it's been taken off-your hands, and now registered by this 'partner'. As you probably had no agreement in place, pretty sure there is not much you can do with getting the name back, but your friend (for what it's worth), is free to use your logo design.
One solution then is to cut your losses with the name you came up with, and try come up with a different name. You may want to word it so it works with your logo design, or at the very least, adjust the logo to work with a new name. Then you can make a clean break from this other 'partner', and have no risk of treading on each others toes.
This is important: You, or your friend, must make sure that this 'partner' is fully aware they cannot use your logo design without your express permission, and have a written transfer of ownership from you. If they are using it, then you'll need to find a way to explain to them that the logo you created does not belong to them, and they are certainly not permitted to use it in any form.
Hopefully, you have some form of correspondence between you and your friend that shows the 'paper trail' regarding the intended use and purpose of both the name and logo design.
This should also then make it quite clear that this 'partner' wasn't part of this arrangement, and they cannot effectively argue that it belongs to them, more so if they have no proof that the ownership of the rights etc, having been transferred from you to this partner, as well as any money exchanging hands.
Trademarking a Design that Is Not Yours
There is one tricky scenario that comes to mind: if this 'partner' has managed to register the logo design, or part of it, as a Trademark/Registered Trademark, then this could be a whole different problem for you/your friend. Something I can't really advise on, as this really needs to become a legal matter.
Technically, I believe, you still own the logo, so you'd need to contact this 'partner', and carefully explain they have in fact registered a design that they had no rights to register, mostly because it's not theirs to register. If this 'partner' is reasonable, then hopefully you can come to some sort of financial solution, but this would probably mean you no longer have a name, OR a logo design.
However, not so good for your friend.
If they are not so reasonable, then you still need to start creating a digital 'paper trail' of correspondence, at the very least, showing you have made attempts to explain to this 'partner' that they are using a logo design that does not belong to them.
You can ask them to provide proof of hiring you to design them a logo, proof that they paid for it, proof that you signed over your Ownership of the design to them, all of which they won't be able to do. Maybe, just maybe, once that realisation hits them, you might be able to negotiation some form of financial compromise/settlement.
This post is just a little primer on Logo Design Copyright, I'll cover it in more detail in a forthcoming post.
The topic of Copyright seems to leave some folk quite baffled, but in actuality, the important basics are pretty straightforward.
Not to say copyright in general is straightforward, but it can be a nasty messy business when designs clash, ideas are borrowed etc.
The very action of designing something/anything unique means the creator has the copyright; an exception to this is if you copy, steal or plagiarise a design! On it's most basic level, copyright of unique visual design is automatic, and originates with the designer.
Thus, any unique logo that I designed for a client will have automatically had copyright assigned to it, and to me. Everyone of my unique logo designs and more detail brand identity projects, in my portfolio, started off with it's copyright belonging to your's truly. I didn't need to register it with any fancy office, I didn't need to sign any documents, or use my blood to create an unbreakable moral seal.
One can help define Logo Design Copyright (ownership), by adding the immortal words: All Logo Designs © Copyright 2014 The Logo Smith, or something along those lines.
This simply helps advertise the fact you are claiming, staking your ownership, of anything that is appended with that text. It's a way of clarifying when a unique design was created, and who is taking ownership, in the case of a dispute: such as someone stealing, or simply accidentally coming up with a very similar design.
This is when blogging (then quickly submitting it to Google and Bing etc) about that cool new logo design, and submitting that logo to various popular online portfolios, all help define who and when something was created, and greatly aids in any possible copyright clash as they all provide times, dates and clarity on who was there with that design first.
Transferring Logo Design Copyright To My Client
Transferring any Logo Design Copyright is simple, and yet I see instances where clients are almost extorted out of further money in order to obtain full Logo Design Copyright copyright of a unique design they have paid a designer to create. I have covered this topic in a previous post: Logo Design Ownership: Make it Easy For Your Client To Own The Logo
As a logo designer: it's an obligation to ensure your client ends up owning the the copyright of the logo you have designed for them, and this includes any additional brand identity elements and visual assets etc.
The transfer of the existing copyright and ownership, as the creator, isn't done automatically, and neither is it a 'given' when invoices are settled, and designer and client part ways. It's a process that has to be initiated by the designer, or suggested by the client.
Transfer Copyright And Ownership To The Client
In order to transfer existing ownership of the logo design, to your client, you simply sign a written statement/contract, that states you are transferring all ownership and copyright to the named party, in this case your client.
For example, I have a Transfer of Copyright form that I sign and send when the project is all completed, and not likely to be subject to any last minute changes.
Once you do this, you no longer have any claim to that design, so if you want to ensure you are safe to showcase the logo and brand identity visuals in your portfolio etc, that this is agreed before signing over ownership.
This is something that actually could be briefly covered in your Logo Design Proposal, so at least the client is made aware of how they can obtain full design copyrights and ownership before proceeding—I think I will a actually update my Logo Design Proposal Template to include this soon!
Conclusion
As previously mentioned, this is a super quick primer on the initial aspects of copyright in logo design, and it's by far the end of the story. However, it should be enough to give you some peace of mind that you don't need to hire a lawyer to simply copyright your own logo design works, and that transfer of copyright and ownership is just as straight forward.
The real challenges come with: Trademarks, Registered Trademarks and aspects of supposed Copyright and Ownership of non-unique works, this is when epic battles are won and lost in the courtroom.
There are various online services, such as: http://www.copyrightservice.co.uk/ and http://www.uktrademarkregistration.co.uk/ that help you to register a particular copyright and/or trademark, but they are often subscribed/premium services that assist you in times of conflict, but they are not compulsory. If a copyright/trademark conflict occurs, these services can help pin-point original ownership, and they can also provide legal advice and other services, but you'd still end up having to hire a lawyer in the worse case scenarios. But if you want extra peace-of-mind, then it does no harm (other than your wallet) to use one of them
I'm seeing, and hearing about, cases where some logo designers are not making the practicalities of logo design ownership straightforward for their clients. I have also heard of some designers refusing to actually grant, or transfer, copyright/ownership, over to the client at the conclusion of the project. I have even heard of one or two unscrupulous logo designers holding clients to ransom over the subject of how owns what and when!
A few people who have been looking around for logo designers have come back to me asking for advice on this very subject. I'm quite surprised that some logo designers are not behaving themselves in this regard! An important topic to address in another A Question for Graham post.
Both of these situations are not at all desirable, and if you are one of these designers who is not upfront about who will own sole ownership of the design you create for a client, then shame on you. Also shame on you if you are a logo designer who flatly refuses to grant their client sole ownership and provide transfer of copyright to a client who has paid up.
If a client pays you the money for the work you have done in creating them a unique and professional logo, then there is no reason at all why the client then should be wondering if this design will be used by another client later down the line, or simply if they will be granted ownership of the design. The clients needs and deserves to know that the logo design they are paying you to create for them, is theirs and theirs alone.
Logo Design Ownership
Make the subject of logo design ownership, and transfer of copyright, one of the more obvious topics in your proposal.
Provide a Transfer of Copyright/Ownership form so your clients, and prospective clients, can rest easy knowing that they will own the work they have contracted you to do for them.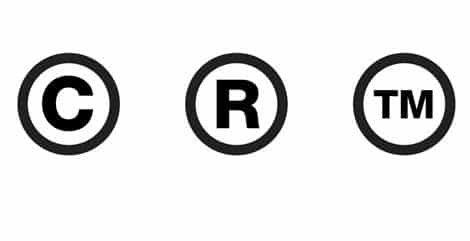 Logo Design Copyright and Trademarks
The subject of Logo Design Copyright and Trademarks in regards to brand identity design, was a subject on my 'to do' blog article list. Fortunately I can save some time as there is a great article over at Plagarism Today on this very subject.
Here's a snippet:
Copyright and Logos

In order for a work to have copyright protection, it must reach a requisite level of creativity. Many logos, however, do not. Since copyright can't protect a name, colors or the design of the logo, most simple logos simply do not have the required level of creativity to be considered copyrightable. However, many ornate or artistic ones do.

And here lies the confusion with logos. Many of them actually qualify for both trademark and copyright protection. In fact, the entire Omega v. CostCo casehinges in part upon a logo stamped onto a watch being copyright protected (thus making the import of the watch a violation of the copyright).

In short though, if a logo would qualify for copyright protection as a piece of artwork separate from its use as a corporate identifier, it is copyright protected. Nothing in the law makes the two rights mutually exclusive so many logos can and are enforced using both trademark and copyright.
It's definitely worth a read.
Often get asked what my policy is on dealing with the legalities of logo design, copyright and trademark issues as well as the registering and protection of naming. This is easy. I don't get caught up in any of it.
In my last post, I looked at 'ownership' of logo design files
Why?
Fundamentally it comes down to money, the budget and realistic expectations of what you are being payed for. I think it would be safe to assume that  many logo designers DON'T get paid a fair sum for their work. Not being paid enough for being creative is one thing, but to then be expected to deal with the nightmare that is the legal minefield is just ridiculous.
This is where a client gets what they pay for. And the time it takes to conduct legal research is most certainly not included with a low cost logo. And it's rather unfair to assume that a designer should take this on if a client is paying peanuts for a logo in the first place.
Leave no room for misinterpretation
For most projects, I clearly and simply state on my proposal that the whole subject of copyright, trademark registering and legal research needed to ensure names are legal and available is the responsibility of the client.
It is quite blunt, but I feel something as important as this needs to be.

It's important to get this cleared up at the beginning. The very mention of these issues may cause the client to actually consider something they have yet to deal with. Thus ensuring they don't steam roll into a project unprepared.
For sure, if they have questions and concerns, then I am happy to advise and help direct them if I can. Also, if the budget is 'reasonable', and they have asked me to help with these complex issues, then I will gladly help. But usually, this is best left to a professional who deals with these issues, usually some form of specialised solicitor. As a logo designer, this is sort of thing is well beyond our scope and experience.
Focus, don't feel guilty
My point is, don't feel stressed if you have felt guilty in the past that you are unable to deal with these issues. You are not the only one. There are experienced and dedicated professionals whose job is to tackle copyright and trademark issues. Agencies have dedicated legal teams for this very thing, how can one freelance logo designer be expected to be able to deliver this service? You can't, so don't beat yourself up over it.
Just be honest and frank at the beginning, so the client is at least informed that creating an identity has more to it then just creating a pretty logo. There are deeper aspects that they need to be aware of and deal with appropriately.
Leave it to the professionals
I used to get stressed about it, I felt it was my responsibility, but I realised its a legal issue and I have no legal experience. It's not just me washing my hands clear of this, it's actually being very realistic and taking appropriate action. Being a copyright and trademark solicitor takes years of experience.Tto even think you could take over a solicitors role with something so crucial would be a huge mistake, that your client would likely pay for in the long run.
Then there is the foreign client challenge. Dealing with legalities in your own country is hard enough, having to then deal with how other countries deal with such things is just beyond worrying about. If an overseas clients hires you, then you must ensure they are under no illusions about the important of conducting the appropriate legal and trademark searches. They would be wise to hire local help in the legal sector.
If you are a mult-staffed identity agency, then it's a different kettle of fish, just as it is if you regularly invoice £50k projects. Then the expectations will be different, but for the majority of logo designers being paid anything from around £100+, it's not an issue to get caught up in.
Ideally, a client should have registered the company name, applied for any relevant licences, before approaching a designer. If a client has just made up a name, and come to you for a logo design, it would be wise for you to at least bring up all of the above. It's not uncommon for a logo or identity project to be scrapped half way through once it is realised the current name cannot legally be used. Then you have to start all over again.
You are not let off completetly
You still have a responsibility to ensure that your own work falls within certain parameters, not to copy an existing identity design, to not infringe on others work etc. Even if by accident, this falls on your shoulders. It's up to you to look at certain cultural sensitivities, if you are not getting paid much for the project, you might be better off not doing it at all.
I have turned my back on a few lucrative projects where the cultural requirements were far out of my comfort zone, way too much for one person to satisfactorily deal with.
So ensure you research any designs and ideas you do before comitting to them. Once an idea is in the running, ensure you search as thoroughly as you can that it does not look too similar to other logos. It's a hard job, and it's not a perfect science, but do your best.
Once the client has approved a design, then you can advise the client that they need to take measures to secure the trademark, ideally to be done sooner rather than later. But this ideally falls on the shoulders of a legal professional to be done thoroughly.
It's important not to ignore it totally. It is your responsibly to set out what you are doing and what you are not doing within the scope of each project budget. By informing the clients that this is one area you will not be dealing with, you have made the issue abundantly clear.
This is not an exhaustive explanation, it's more to just emphasise that a lot of this should be passed over to a legal professional.
As usual, this is just my opinion, it's not a one size fits all 'do as I say.'