All Archived Posts in comic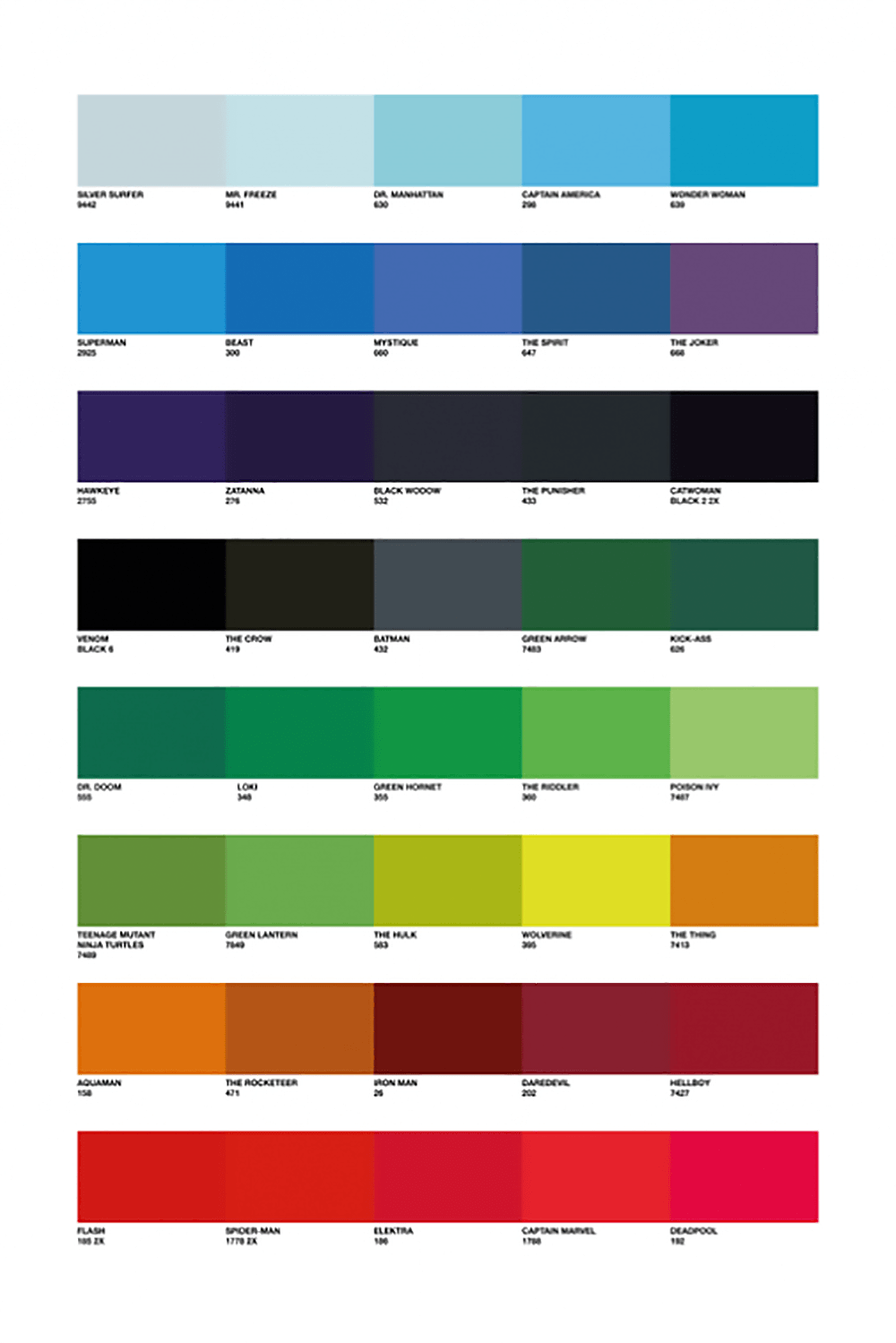 40 Pantone Superhero and Villains Color Swatch Poster
Some time ago I posted: 9 RGB Inspired Posters for Superhero's by Gidi Vigo, which was a pretty simple, but rather neat idea.
Gidi then had the idea of expanding this idea of linking Pantone colours with those representative of many more comic book superheros and villains.
So in this next poster, Gidi has created one poster with 40 individual Pantone swatches that are neatly tied in with the colours best associated with comic book superheros and villains.
Always liked Brad's comic strip on NetMagazine as well numerous toon's on his own website. I'm personally not die-hard anti-spec, but it amuses me no end to see how hot-under-the collar some people get over this.
You shouldn't really feel threatened by spec-work if you are simply just bloody good at your job and know how to market, brand, advertise your own services.
I often wonder: it's the very people who get all high-and-mighty over spec-work that are the very people who need to look at their own business strategy and worry less about how other people choose to earn money and get on in the world.
If these people put as much energy and passion into their own business that they do arguing over spec-work…
Source Link Cracked.com Found via Stephen Yamada