All Archived Posts in clients
The Client Project Budget: Just one of a few tricky, and challenging, aspects of being a self employed freelance logo designer.
Well OK.
It's not tricky if a potential new client appreciates and understands the value of good creative work, as well as the importance and value of a quality logo brand design, and provides you with a whopping budget that you could almost semi-retire on…
I'm specifically talking about receiving a new work Enquiry, from a potential new client.
For a brief moment you're really excited to get that new enquiry; it may have been a few weeks since the last one, and you're scratching in your pockets for all the loose change you have.
For the first few seconds of reading about this new potential logo design job, you're still excited; it sounds like a really cool and interesting job to design a logo for.
But then…
But then you see their allocated project budget, and a little bit of your soul and sense of self just melts away.
Worth mentioning: this doesn't automatically mean the client doesn't value good skill and workmanship; they could well have the greatest respect for your skill set, but not every client does have the funds that we'd ideally need to do the best possible work.
Then there is the flip-side: the client who expects the world for the smallest possible outlay.
What Do You Do?
So you could just bite the bullet, and do a Proposal for the amount the client has indicated.
You know it's worth more, but maybe things are really tight your end, and you're just thankful for ANY job at this moment in time.
Sure, you still take the job on, but are forever resentful of the client, and this can ooze itself out into the quality of work you do, and that's not always a great thing.
Worse still: you could just turn the project away because you don't feel happy about asking the client increase the project budget.
So is there a solution?
Freelancers: It's OK to Ask a Client for a Bigger Project Budget
It's absolutely OK to ask a client to raise the project budget if you feel that the brief warrants it, especially if you feel you could really enjoy the working on this logo.
In my experience: clients putting down inadequate budgets, for whatever the reason, is quite common.
I've now become accustomed to replying back to the client, with a counter offer on the table.
I don't like turning away any job, so I'll always now ask the client if they have the means and resources, in which to raise the budget.
I'll obviously explain my reasoning to them, so they at least know I'm just not trying to milk-it
It's really very important you can sincerely justify the extra cost to them, otherwise it's just not worth going down that road.
Give the client a Choice
Sometimes their specificed budget is kinda on the line. By that I mean: the budget they have specified is 'OK', but if you were able to have just a little bit more, it would mean you could spend that little bit more time, which you know would be of value to the design process.
Sure, you could do the job for this budget, and you'd be very happy to do so.
However, if they client was able to compromise somewhat, then it'd mean you could spend just that little bit more time: exploring other avenues, adding that final layer of polish, not rushing it, etc.
In these cases I give the client two Preliminary Proposals: the first one has the budget that they initially suggested; the second Proposal has the amount I feel would be a more overall reasonable price.
I don't always send the same worded email, but a recent email I sent went something like this:
Hello John
Firstly, thank you for reaching out to me and considering me for your logo design needs, much appreciated. Also, thank you for taking the time to fill in my brief, which I have attached for your records, along with the Preliminary Proposals.

So you'll see that I've actually included two quotes: one for £850, and one that covers the £850 - £1500.
I'll just quickly explain why:
For a project such as this, and with the information based in the brief, I'd usually be looking to budget closer to the £1000+ range.

When I read a brief, and I feel that raising the budget would be of value, then I do feel it is important to at least mention this to the client.

It's not so much that I can't do the project for what the client has indicated; it's more that I could do a more thorough job if there was more time available to me, in order to do the best possible work for my client.

Unless there is some major discrepancy in the brief and a clients proposed budget, I always try to honour what the client has selected for their budget.

I will therefore very kindly ask: if you do have the means to move 'upwards' in your initial budget range £550-£850, then it'd certainly be appreciated, and would certainly be beneficial to the project.

I of course understand that this is a big ask, so please be sure I'm not trying to do anything underhand.

I will stress that I am completely happy to do the project for the £850, should you not have the means to increase the budget—If I felt I could not do the project justice, for a certain amount, then I'd not take the project on—but allowing for more would give me the extra time investment I feel this project could certainly benefit from.
Please let me know your thoughts on the above, and If I can be of any further help at this initial early stage, please do not hesitate to shout.

Look forward to hearing from you soon,
Kind Regards
Graham Smith
In my experience, the client has nearly always been very happy to increase the project budget, if they are in a position to do so.
This not only makes the project more attractive, it also helps establish some honesty and openness with the client, which I feel is really important.
It's the way you ask
Obviously, this only really works if you ask nicely, and justify the rationale behind the request.
It's important to ensure the client doesn't feel they are being 'coerced' into raising their budget, but that they full understand the value and positive reasoning behind paying more for your creative services.
If you ask nicely, then you really have nothing to lose. I don't think a client would ever begrudge a designer from being open and honest, especially if you provide them with options.
If you have any questions on the above, then please feel free to leave them in comments below.
Some of you designers' may already be familiar with a few very challenging problems that I've experienced with VERY unscrupulous clients, and a very rigid and 'you are guilty until proven innocent' approach by Paypal.
Some of my top-tips are at the end of this post:
Several times last year, after completing several freelance logo design projects—in one case the client actually stating that my work was good, and was just what she was looking for—subsequently filed an 'Item not Received' dispute with Paypal.
The long and short of this means: Paypal immediately put my funds on hold, and actual debited my Paypal account with the amount being disputed, which in one case was £1000, until the dispute is resolved.
Resolving these disputes is incredibly time intensive, very frustrating, and so stressful, not to mention he financial burden.
If you feel that the client will win the dispute, even though you have proof that they DID indeed received the logo designs after spending a solid month on the project, then this obviously leaves one very financially ducked.
I'm happy to say that in each case, after I submitted a considerable weight of evidence in my favour, the disputes were finally resolved in my favour.
The process took weeks to resolve, so that's a lot of needless stress to be dealing with when you're trying to work with other much nicer clients.
Not the end of the Story
After seeing that a VERY small minority of clients tried to screw with me, ultimately trying to get a logo design for free, I decided to limit my use of Paypal to receive project payments for new work.
However, I would still use it on very few occasions: mostly when I had a good previous relationship with a client, but also using a more bullet-proof contract, and work-flow (to prove that I had done my job, and that also to prove the clients have also seen this work).
Surprise
Last week I woke up to find an email from Paypal: one of these past 'clients', even though they'd tried to get a full refund from me by filing a dispute, which inevitably went in my favour, that the client had now decided (a full year on) to file yet another dispute.
Apparently they weren't happy that their scam backfired, so wanted to try again!
This time they were using a chargeback process on the debit card, issued from their bank, which they had used to pay me, which was linked to their Paypal account.
This was a total surprise, and frankly shook me to the core.
Once again, I was now £1000 down in my Paypal account, and once again I had to provide proof that I had indeed done my job, and delivered the final logo designs etc.
That I had already been completely vindicated the first time around, it apparently means nothing when a client decides to go through their bank, if they had used their linked credit card.
In this case Paypal are basically supplying all the proof/evidence that I submit, back to the clients bank, and then the case is dealt with with Paypal an intermediary negotiator.
I'll leave my upset ramblings there, because the whole system with Paypal is so messed up when a 'buyer' decides to pull a fast-one.
A Fair Warning
I'll end with a big warning to any of you freelance graphic and logo designers, who still use Paypal to receive payment.
There is no guarantee that a client may choose, at any time, to file a Dispute, not once, but twice (with apparently no time restrictions in place, and even if the first dispute was settled in your favour, which is just utterly ludicrous.).
Even if they have said they were completely happy with the work.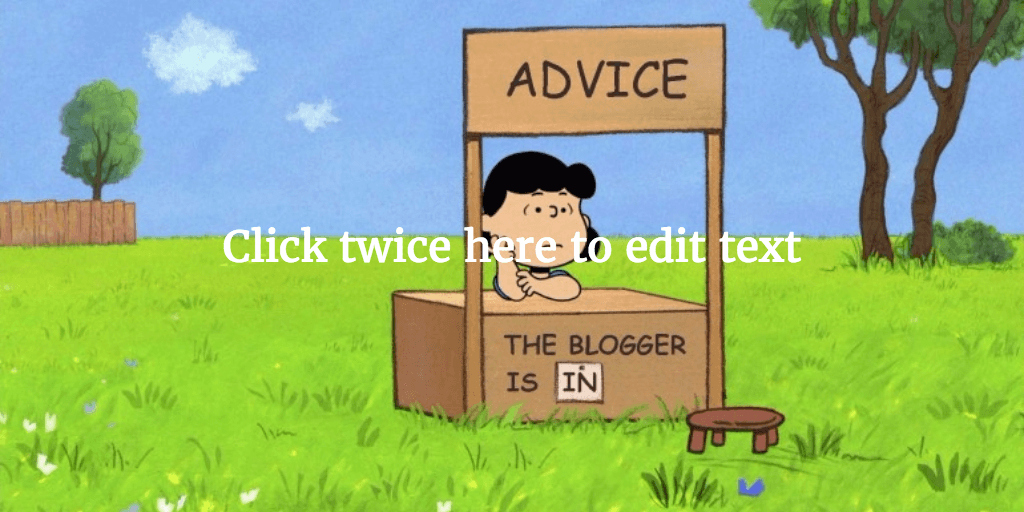 Some Tips to Avoid being Scammed by a Client
There are a few things you can do to protect yourself, in order to help yourself provide the evidence needed to show Paypal in such a situation.
Use a project management application—I use Cageapp.com, that allows both the designer and client to add comments, and also 'Approved' notes to any design.This basically shows Paypal that the client had indeed seen your work, and that you were doing what you were being paid for. Even better if you can get the client to 'sign-off' on an idea during the project.Without showing the clients comments that had expressly stated she had both seen my ideas, and also liked them, I'm not sure I would have won the dispute.
Keep all emails (sent and received), take screenshots of any correspondence that show the client has been seeing your work, your progress and any positive comments and/or feedback they have given you.
Ensure they have signed acceptance of your Contract and/or Terms of Conditions, and ensure you get a copy of this signed documents before starting.I use Bonsai to provide my digitally signed Contracts, that has several clear clauses/explanations of what will happen if a client decides to 'play dirty'.It's shame one feels the need to do this, but it sends a message.
Based on this recent 'Chargeback' fiasco, you're not even really safe using Credit Card services like Stripe etc, as you're still open to a client deciding to file a Chargeback dispute, leaving you in exactly the same position as I am at the moment.The only real safe option is to use the tried-and-tested Bank Transfer, Cash, Cheque, PO, Western Union, etc for all monies sent by your client.
An obvious one is not to use PayPal, but this is not always convenient for many designers etc.If you still need to use Paypal, then if you adopt the above, although you'll not avoid having a 'Dispute' being raised, you will be in a good position to win the Dispute with the evidence you have, such as I have on two occasions.
Rest assured, once this current dispute is resolved, either way, I'll absolutely be termination my PayPal account, as not knowing if a client from last year, or year before suddenly decides that they need some money, and tries to file a Chargeback dispute from their bank via PayPal.
I simply cannot live with that uncertainty any more.
Any questions you want to ask, or any other tips you can share, then please do so in comments below.
Previous Posts on Paypal
You'd think with all my bad experiences, and rants and moans, that I'd have learnt my lesson by now, but I'm simply too trusting, and hate to think the worse in people.
However, this current situation has completely thrown me over the edge, so no more 'trust' with Paypal.
The Challenges Facing Freelance Logo Designers and NDA's
Thought I'd share a letter I once wrote to a client, regarding some compromises on an NDA (Non Disclosure Agreement) I was asked to sign, for a logo and brand identity project.
The challenge was that my client was an 'agency', acting on behalf of their client.
My role was to produce 3-4 logo concepts, that 'my' client would show their client. Their client would then choose 1 of those concepts for us to move forward with.
I felt it addressed a number of issues that I had been worried about before in other, but had not had the 'courage' to raise them with the client.In this case, I just felt I needed to raise these recurring concerns.
I'm very glad I did, as the client is question was only to please to accommodate my suggestions, which made it all the easier.
I have since added these points to a Contract template that is used in response to signing any further client NDA's.
The biggest lesson learnt here: Don't be afraid to question the NDA, if it doesn't 'flow' with your own contract, or way of working.
Note: I've pretty much just copied and pasted this letter as I wrote it, but obviously removing names etc.
The NDA Letter
With reference to your NDA and contract: I do have my own contract, but this may conflict with some of the aspects in the NDA, which isn't a problem as I can change it as required.

The main topic of interest: relates to 'Ownership of Copyright' of the logo design ideas submitted to you, and also my usual approach of putting my finished logo and graphic design work in my portfolio.

Ownership of Copyright

Typically, with OoC (Ownership of Copyright), this automatically passes from me to you once the balance has been paid ( I do also sign a form that I send clients showing Transfer of Ownership)

It is at this stage when I'd usually release the final digital files, concepts to the client.

No final balance; no final files or Transfer of Copyright.

One Logo Design Idea

The other issue is that the client will only always get the copyright for the one chosen logo design, and none of the passed-up previous concepts, ideas, sketches etc. 

In this case, the NDA would conflict this rule of mine as I am to present you with 3-4 logo concepts which you are to show to your own client.

If your client doesn't go with any of the ideas, then this is a bit of a grey area: you would have 3-4 ideas, that you've paid for, but yet I would ordinarily only allow for 1 idea in relation to Transfer of Copyright. 

This is meant to protect me from a client using any of my previous ideas, that they've previously passed up. I might have created countless sketches and vague concepts, maybe a handful of more polished digital ideas, but my client will only ever get ownership of the one chosen idea.

I'd need to make some kind of provision that you are not permitted to use my concepts (except 1, as you have paid for that) for other works'/clients' if your client doesn't select any of mine.

Also, this would apply if your client does choose an idea, this means the other remaining concepts cannot be used or repurposed, by you, for other clients/future projects etc.

In Conclusion

• If your client awards you the pitch, and we get the go ahead to progress with one of the concepts, only this 1 logo design concept would be covered by the Transfer of Ownership of Copyright. 

The remaining logo concepts remain my ownership, but I'd adhere to the NDA and remove any mention/reference to the clients brand name etc, obviously. This would allow me to repurpose a logo mark, for example, that they passed-up, for another client. Not clear at this point if the Ownership of the chosen concept eventually goes to you, or to your client.

• If the client doesn't award you the pitch, then you are only permitted to use/repurpose one of the concepts I've created, for any other project/client you see fit in the future. You'd  just need to let me know which one, and I'd arrange the Transfer of Copyright etc accordingly.

Showing of Client Works

Typically, after a project is complete, and the client is happy etc, then I'd put the logo design on my portfolio, external portfolios, and usually blog about the project etc.

I understand the NDA prevents me from doing this initially, but I'm not sure if this is a 'forever thing', or time limited?

So for example: you win the pitch, and we work on a final version of the logo. Would I, at any point in the future, be able to put this design in my portfolio?

Sorry for all this, but I've been burnt before, and seen other designers' in a similar position see a number of their 'unwanted' concepts actually being used.

I hope this all makes sense, and feel free to suggest edits/amendments, then I can include this in my Contract and send it to you for your approval, along with the Invoice.
Logo Designers: Don't Promise Deadlines
As a graphic designer, I'm sometimes asked to 'promise' an urgent deadline as well as providing a logo design the client loves: Don't Promise Deadlines.

Somethings one can promise; other things, however, would be foolish and irresponsible to promise.

When a client asks me to promise, guarantee, or even stipulate in the contract, that the project will be completed by a certain date, I absolutely refuse to make this promise. Not because I'm being awkward; because I simply cannot keep that promise.
As a Graphic Designer, what shouldn't I Promise a Client?
So this is easy: don't ever promise a client that you can 'finish' a logo design project by a certain date.

If a client is really pressing you hard to commit to a deadline, you still need to try and avoid getting tied up with promises that are almost impossible to keep, or certainly guarantee.
But Why Can't I Promise This?
There are various reasons that make it almost impossible for a graphic designer to promise, and guarantee, that they'll have a logo design, that the client likes, by a fixed date. Even more so if the schedule is urgent, or needed in weeks, rather than months.

The main reason, that's beyond a graphic designers control? You can't usually foresee, with absolute certainty, which idea a client will really like.

So if you can't know when/if a client will like any submitted ideas, how can you then guarantee that you'll come up with something they'll like by a promised deadline?
What Can I Promise then?
You can promise that you'll have either a set number of logo design ideas, or a at least a few by a certain date. This is much more realistic, and is certainly something you can promise.

I'll promise a client, without any doubt, that I'll have at least one idea, and likely a few ideas, by the clients deadline.

What you can't promise, off the back of this, is that the client will like any one of those designs. 

I'll make it abundantly clear that: my promise of delivering logo design ideas by a deadline, isn't the same as: promising the project will be completed by that deadline.

I'll also make it very clear that: I'll obviously try my very best to meet any suggested deadlines, but the client must be aware that the project could well run past their ideal deadline, and to make accommodations for that.

The shorter those deadlines are, the less likely the design will be as well researched and thought out, as one that doesn't have restrictive deadlines.
Keep it Real
When all is said and done, we graphic designers are mostly not miracle workers, when it comes down to the VERY subjective nature of graphic design.

We cannot usually predict how a client will react to any presented design, and we certainly shouldn't make promises that we simply cannot keep, even if we really feel we are the best logo designer in the world.

Remember: By all means promise a client you'll have x-amount of ideas by a deadline, but you cannot promise that within this initial bunch of ideas, will be one the client likes.

Don't Promise Deadlines: It's just not a wise, or appropriate thing to promise.

The very least you'll have some constructive feedback to work off, and hopefully you'll have narrowed down the creative directions that you can take. Once the client sees you are working, and delivering evolving ideas, this is usually enough for the client to ease of the gas pedal, and give you the time you need.

This year I have heard a similar saying from several clients, and it always intrigues me as to the psychology of it. I don't know if it's just me, or if this is a relatively common experience amongst designers?

It typically happens midway during a project, or more specifically at a point where the client is clearly feeling a sense of frustration at how I'm seemingly failing them as a designer.
Its Just Not Your Usual Quality Logo Design
The 'it' appears to make them feel that they are the one and only client where it looks like that I'll not be able to deliver quality logo designs that they were expecting, and hoping for.

After all, as they say, they hired me specifically based on the, "exceptional quality logo designs in my portfolio" (their words, not mine), and would just like me to design them the sort of quality logo designs that I have previously designed!

I just find it interesting that this sort of behaviour is pretty new to me, and I'm trying to work out why someone would feel that, for whatever reason, I'm failing to deliver the style/quality of work they have counted on.

From my perspective, and each and every time this has happened, I know in my heart that the quality of the logo designs are up to my usual standard, if not much higher.

Yet, even with all my explanations, rationalisations, justifications to the various designs and concepts I have so far delivered, some clients feel they are not getting the 'value' they were hoping and paying for.

Which obviously makes me pretty sad, and makes for a pretty frustrating time. Self doubt also right up there with the inner turmoil of feelings I experience.

On the one hand: I'm busting my gut, as I always do, to try to constantly and consistently out-do myself (and I believe mostly succeeding), to keep pushing the boundaries of my logo and brand identity designs where ever possible.

Yet, on the other hand: each time I feel I have designed something truly awesome, and completely appropriate for my clients needs, I am faced with this increasingly occurring reaction:
"We hired you, over the other logo designers, because we loved the simplicity, the creativeness of your logo design portfolio, and felt your experience and particular design style would be a perfect match for our company. However, we have to be honest and say we feel you are not delivering the quality of work we were hoping for, yet know you are very capable of."
The last project that this happened with was with a client that ended incredibly badly, and I wrote a lengthy post on the whole disappointing attitude and behaviour of this particular client: A Cautionary Tale: Advice in Using PayPal Safely When Accepting Client Deposit Payments 

I have a number of likely theories on why this seems to be occurring more and more, not to mention how I might better deal with the resounding 'lack of confidence' the client clearly is experiencing at that point, and anything I can improve in my own communications.

But right now, I'm just really oddly fascinated with the relatively apparent sudden onset of this behaviour. Curious.

A recent post: Attention Freelance Logo Designers: Let Us Talk The Signing of an NDA, saw me waffle on a little about NDA's, and not inadvertently falling victim to what can be some pretty crippling limitations.

When you design logo and brand identities for a living, the freedom to then show, exhibit, promote and generally show-off all completed works, is a fundamental necessity to ensure ones own continued business success.
NDA Limitations
As I mention in the letter template below, I have been caught out on occasion by hurriedly signing an NDA before really reading it, or more specifically, trying to understand the legalise presented in the NDA.

Sometimes it's not at all clear what actual limitations are placed on a designer, and the bigger problem is not the 'being quiet during a project', but the often times unrealistic limitations in the showing of completed works after the project is completed.

Some of these limitations, other than the usual, and expected: "Not being able to discuss the project during the development of the project", could be:
Not being able to show your work in your portfolio, for 6 months or longer, after the project is completed, even though the client/agency is actually allowed to show your work, on their site, immediately.
Not being able to show/promote any completed logo and brand identity work at all, after any period, whatsobloodyever.
Not being able to show any unapproved designs/concepts—Can understand this one.
Not allowed to take credit for your own design, as the intermediary agency will claim all copyright to your work—this one I hate with a vengeance.
The challenge with an NDA, is that they are often having to be signed before a designer can actually present their own particular Terms and Conditions, and with mine I have explicit demands when it comes to how I show, present, show-off all my completed works, unused logo design concepts etc, such as this in my Logo Design Proposal:
All preparation materials, sketches, visuals, including the electronic files used to create the project remain the property of Graham Smith. The final artwork/digital files will become the property of the client mentioned in this proposal ONLY upon final payment of the project.
If final payment is NOT received as agreed, and set out in the initial proposal, all designs and concepts will remain the property of Graham Smith until payment is received. If there are issues with final payment, I reserve the right to reuse or amend any of these ideas for other clients, or to be used freely as concepts in my portfolio.
Graham Smith reserves the right to show any artwork, ideas, sketches created for this project in a portfolio as examples of client work. This can be during the project, and also on completion. If you have any specific 'secrecy/stealth mode' requirements, please mention this before agreeing to the proposal.
If a new logo and brand identity project is going to impose an almost indefinite 'quiet period' on my work, then I will think very hard about whether it's actually worth taking the project on.

Let's suppose this new project becomes the best one you have ever created, and it would be the one piece in your portfolio that perfectly demonstrates exactly how creative, talented you really are. How gutting it would then be to realise that you'd not be able to show it in your portfolio, and even worse, maybe not even getting the credit for the design!
Not Being Able To Take Credit For Your Logo Design
This is one other part of an NDA that needs to be checked, as some do actually stipulate that the client, or intermediary agency, will take full credit for your design and work, leaving you completely out in the cold, other than the pay cheque.

So anyway, when I'm presented with a new lead and an NDA to sign before they share any project information with me, I'll send a letter a little like this one below. Feel free to use this letter as is, or adjust it to your own requirements:
Dear Sir/Madam,

Really great to hear from you, and thank you for reaching out to me for your logo design. I just have a few questions relating to your NDA before I go ahead and sign it for you.

I have, in the the past, been caught out with signing NDA's before I have been able to present my own Proposal, and Term's of Condition's.

I have been presented with quite heavy restrictions on when, or even if at all, I'm able to show/present the final works in my portfolio, which were not immediately clear in the initial NDA.

As logo and brand identity design is what I do for a living, any logo works that I complete are an essential part of my business survival, and the presenting of all new works, in my portfolio etc, is an absolute necessity.

I do completely understand, and respect, the need for secrecy during the project's duration that requires the singing of an NDA, and I don't have any issues with this whatsoever. The challenges and problems have arisen after the project has been completed, and fully signed-off.

I would just like to confirm with you that I would be able to freely present the work, in my portfolio, and other promotional means, after the project is completed and signed-off, or are there likely to be be significant restrictions in place preventing me showing the completed work in my portfolio? 

I would also like to confirm that full design and development credit, for the logo and brand identity design, remains in my name?

Look forward to your reply.
Conclusion
Ultimately, signing and accepting any limitations in a NDA is completely down to your own personal choice.

For me, I find some of restrictions boarding on the arrogant and 66, and am very cautious about signing any NDA that comes my way.

Even before I do sign an NDA, I'm not afraid to swing a number of questions back to the client/agency to clarify the various concerns I have outlined in this post. It's actually quiet scary see how many restrictions start to leak out, that are not clearly explained in the actual NDA
The Horror of Logo Design by Committee
Design by Committee is one of the more frustrating scenarios when working as a self-employed logo designer, or more precisely, the horror of 'logo-design-approval-by-committee'. Obviously nothing touches on non-payment, but this whole shit-bags worth of: every board member, CEO, Director, MD, partner needing a say in what passes as a solid logo design for their new identity, really frosts my y-fronts.

The one thing that I can guarantee that will completely ruin your month, and screw you right up in ways you didn't think were possible? You believe you are working with the one person who is responsible for the smooth passage of the logo design process, you have established a great designer/client relationship, and you feel that this is a perfect, almost symbiotic, relationship.

They are critical but constructive, they are enthusiastic as well as grounded, they don't allow their personal subjective views of design to interfere with the logo design process, as they are clearly aware that what is right for the company, may not be right for them as an individual.

You are feeling so positive, so motivated and enthusiastic, that you are so personally and professional behind this new logo design in every possible conceivable way, that you almost feel invincible. Why of why can't every logo design project goes as smoothly, and as fantastically enjoyably as this one?

During the critical part of approving and/or fine tweaking an idea to reach that 'so close I can smell it' project conclusion, when you both have expended huge amounts of emotional and physical energy in the creation and formulation of the company's new identity, your soul is crushed, shredded and vaporised into the closest and biggest black-stinking-hell-hole.

How so?–By the way, if this doesn't sound familiar to you then I hope you never ever have to become familiar with it. At some point towards the apparent end, your amazingly cool client confronts you with, something along the lines of, "Well, now we have really created something amazing together, I'm going to present this to the board for their approval."

Queue temple and blood vessel throbbing of such extreme proportions that you want Thor's Hammer to smash repeatedly in their face.

Your brother-in-arms, your go-to-person, the best client ever, turns out not only to not be part of the actual logo design approval process, but they have somehow, and quite incredibly, been working to a brief that is completely foreign to the newly introduced logo design approval committee.

This is that moment in a graphic designers' life where you can literally feel the will-to-live ebb from your body. The bewildering realisation that what they have been on some kind of personal mission that shares absolutely no similarities with the completely different views/opinions of the logo-design-approval-committee.

The premise that a graphic designer is ideally designing with their clients and customers mostly in mind, and mostly not to personally please and serve each member of the committee, is of such horrid foreign nastiness, that they laugh and spit in your face.

It goes without saying that the story doesn't end at all well for all concerned, but it can be, and absobloodylutely needs to be avoided at all costs.

When you are close to confirming a new client you must, at all costs, ensure that the person you will be liaising with understands the following: that all persons, who will have say into the final design, are both kept up to speed during the project, and that any conflicting feedback they might have at any point during the project, is filtered into one cohesive voice before landing back on your table.

It is of no use for a client to send you 5 differing set of views on your latest logo design proposal, because every one of the 5 members of the logo-design-approval-committee have completely different opinions on what sort of design should be adopted. If they are unable, between them, to come to a mutual agreement about which opinion to go with, then that's more of an issue for them to resolve, not the designer.

For sure, I sometimes find it interesting to hear what these conflicting thoughts and opinions are, as they can actually create useful insight, but that's only when I know each member of the collective understands that the new company logo isn't going to be a personal reflection of their personal taste in design, and that the current set of comments have already gone through the process of being filtered into one collective voice.

Never allow/tolerate a client to surprise you, and put you in that very difficult position of having to wade through, and somehow make sense of, conflicting thoughts and opinions about the latest design proof, when you have previously been lead-to-believe you had been on the right track. It's simply not on, and also reflects poorly on the client if internally, they can't see eye-to-eye on something as crucial as their brand's new logo and identity design.

The key-word above is surprise. I think there are always exceptions to this rule, but only if you are confident about taking control, banging heads together, showing them you are the boss/professional etc.

You might already be aware, before getting too deep into the project, that there is a possibility of some challenges in getting people on the same page. Also, maybe the person you have been working so closely with, and whom sincerely believed they WERE working to a unified brief, are themselves surprised by those members of the logo-design-approval-committee. In these cases you can allow for time, maybe charge additional costs for time-wasted etc, but the worse possible case is having your go-to-person lead you on a merry dance all the way to the gutter, especially when you've done nothing but follow all that amazingly positive feedback for week-after-week.
Design by Committee Sucks
I have been known to pull the plug on the whole project if no one from the committee shows any willingness to budge/compromise on their own personal views. There really are times when there is no way to move forward until the committee can see how their collective stubbornness is actually damaging the natural evolution of the company's brand.

I certainly understand that choosing the right font for a logo design can seem to some clients to be a complete mystery that will get them so worked up that they refuse to want anything to do with it.

I guess with some clients that might be a good idea, but there are certainly some clients that might be better at selecting a font than they themselves realise.

I'm not necessarily talking about giving a client a 'blank sheet' and expect them to do your job for you, neither am I suggesting you SHOULD always give your client a choice, but there is place and time during the course a logo design where a clients input might make the client feel more part of the design process.

I know it might seem obvious to some of you, but I do know some designers who refuse to allow their clients any where near making a font choice because said designer has already got the final design signed-off in their head, even if the client doesn't know it yet.

So I thought I would just scribble a few words about this important part of the logo design process.

I often find myself asking the client to choose from a selection of fonts that I have carefully and thoughtfully sifted though, often after days of searching and scanning 100's and 100's of options.

Yet when I present this carefully curated list of font options the client can often remark, "I don't know what I'm looking at because I know very little about fonts." This is a honest response, but I also then feel that a client can make the idea of choosing a font to be so hideously difficult that they simply shut-down at the very idea of being asked to make a choice.
It's important to explain to the client that you would not allow them to make a drastically bad decision, or choose a font that technically or aesthetically is totally inappropriate, but at the same time giving them some confidence to take part in the evolution of their logo.

If you don't make it clear that you are the font 'gate' keeper, then they might reasonable presume they could choose completely the wrong font which is where the anxiety usually comes from.

Often at this point in a logo projects evolution, the logo mark has been signed off, the general style of the font has also been approved: say a strong serif font (see above for Viva Chocolat: I used this selection as the final selection for the client to choose from, but I did thrown in a wild card).

You've found a selection of approximately 12 serif fonts that you feel would work, but now would like the client to see if there is one from this 'final' selection that they like.

It's not them choosing life or death here, it's giving them the opportunity to make a style choice that's not going to break a logo into a million pieces.

I might say to them that it''s more about looking at a font style as a form of dress or suit: does it fit the body shape well, is it styled in a manor that is pleasing to you, and overall does it look appropriate to represent your brand.

One will know if a suit or dress is inappropriate for a certain event, we even know what's acceptable for just going down the pub on a Friday. That decision would be much much easier then if you had your partner pick out 6 suits/dresses for you, and asked you to choose one knowing that all 6 would be suitable.

All you need to do now is not worry about picking a suit that is going to be a disaster because you trust your partner to know exactly what is appropriate, so you can now breathe a little easier knowing that you can now choose one that best reflects the look you want to give.

The client needs to know that you have carefully selected a range of fonts that any one of would work, but one will, or could be, more preferable to the client even for a reason they might not understand.

Simply might just be a gut feeling, or something else as to what font they choose.

Asking a client to choose a font doesn't need to be a massively anxiety filled decision, or even one that is technically or right or wrong.

You can also encourage them to try and give 'simple' reasons for any choice they make as they might surprise themselves, and you for that matter, by actually coming up with something that is valid and appropriate.

"Ultimately I wouldn't let you choose a font that was totally wrong, inappropriate in any way!"*

*Although there are cases where a client will insist of a font choice that is a complete disaster even after your passionate pleas to listen to reason. Sometimes you simply can't get through and have experienced reason taken seriously.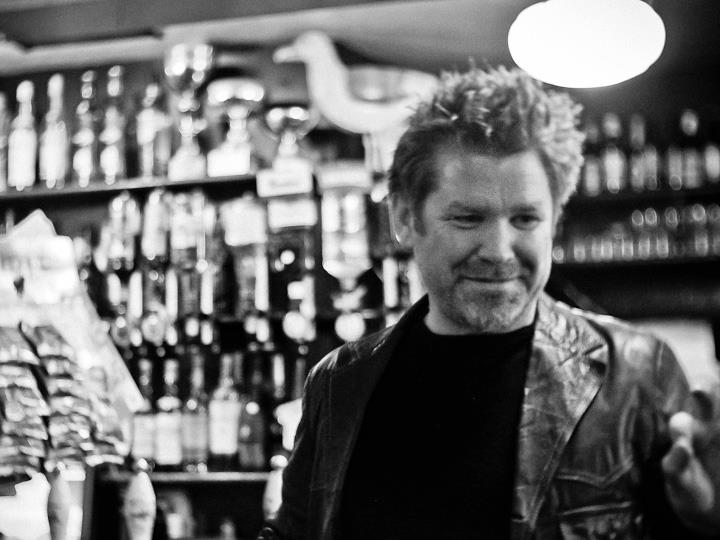 Ask Graham a Question on Logo & Brand Identity [AQFG]
If you have a question or issue that you need a hand with then please take a look at this post: http://imjustcreative.com/ask-graham-a-question-on-logo-brand-identity and feel free to whip me a line.

I'll try my best to address it in a unique blog post so that you and others can hopefully get some use from it.
One of the hurdles I find with some projects is a clients belief that the logo should 'literally' convey all and every possible meaning and association that they can find. If a logo design is packaged with such literal meanings, and visual clues, then how could anyone misinterpret the logo, or be in any doubt what the logo is representing?

The main problem with loading a logo design with literal symbols is that we don't really end up with a logo design, but more a busy, and oftentimes, cliche icon and/or mess. I'm not just talking about a client wanting a leaf in the logo because they sell plants, or a car salesmen who wants a car in the logo, I'm talking more broadly where a client may not be aware that a logo isn't really about trying to make their whole business philosophy somehow visually apparent in the logo design.

To them, and I don't mean to be patronising, this is a relatively common sense assumption, and this is why we often see such overly obvious logo and shop signs in local towns, and yes, even with larger more global prominent brands.

The curse of the literal cliche loaded logo can be found everywhere.

On one hand it sort of makes sense that if you have a logo that it should try it's best to convey exactly what the business is about, and I can quite understand how a client may want this approach. Often thought that's actually not the goal of a logo or identity designer, it's more about finding the deeper meanings, drive and inner workings of a particular company or brand.
As logo and brand identity designers we are not particularly looking to create an obvious icon or symbol that is loaded with literal visual clues and meanings. Examples of such are more aligned with road sings, icons and symbols for toilets, disabilities, parking and other public facing areas where the icon has to convey, in the cleanest and simplest way possible, a literal meaning of what to expect.

Logo design as a whole doesn't really fall into this area, although some logo designs do end up actually being quite literal, but this would be all part of the plan from the outset. The difference is that some brands may benefit from this approach, but others not, but if they do then there is generally a good reason for it.

Consider that many companies have logo designs that when viewed complete alone, don't actually appear to mean an awful lot. Yet when you take time to look into the company, take the rest of the brand identity into consideration, the logo is likely to make far more sense as a complete package.

It's not always neccessary to design a logo that when viewed alone makes much sense, but it is important to still try and embody some of the companies soul, essence, personality through the choice of design, colours and typography.

I try and explain to clients who are expecting to see a logo design loaded with literal and easy to understand visual clues, "to try and view your logo as a graphical short hand, or unique avatar for the brand name/business, where the logo styling: abstract, monogram, initials, crest, word mark etc, helps set the initial tone, along then with a tag-line, USP (unique selling point), philosophy, descriptions, elevator pitch, and the other parts of the visual identity will all come together to breathe life into the brand." If a client doesn't have a USP, doesn't know really what they are doing or how to sell the idea convincingly to someone in a few minutes, then it's hardly fair to expect a logo designer to be able to fill the gap—and why would you take on such a project in the first place?

It's important not to allow a client to get carried away with believing the logo should, on first-glance, tell who ever it looking at it everything there is to know about the company. This might seem obvious, but I get many completed project briefs where the client has indicated that 'this, that, this and this plus that and some of this' must all be conveyed in the logo design.

You, as their logo designer, need to set expectations over what the logo needs achieve as soon as possible. We are generally not designing a road sign icon that implicitly conveys what a company does. Again, that's not to say that in come cases a logo design might not benefit from that approach. If that is an approach that could work then it's because you have looked at the other options for this client in particular, and because of what they do it may be really important that a logo design is as clear as possible.

What I'm trying to advise is that you don't allow yourself to get carried away by saying, "yes yes yes", to whatever the client asks of you because you want to keep them happy. Remember you are the expert, and the client will be relying on you, whether they know it or not, to steer them the right way, even if they are reluctant to listen at first.

The skill is understanding the complete big picture about what is appropriate for each client (not the client per-sai, but the business/product you are designing for), and then forming a design direction that can, in the cleanest way possible infer/hint/suggest at some of the more important aspects of their brand, or personality, whilst creating a logo mark that is appropriate for their needs, and for the intended audience.

If you are going to go literal in your logo then then ensure it's because you feel it's the right direction for the client and their brand needs, and not because you don't have the balls to say NO! :)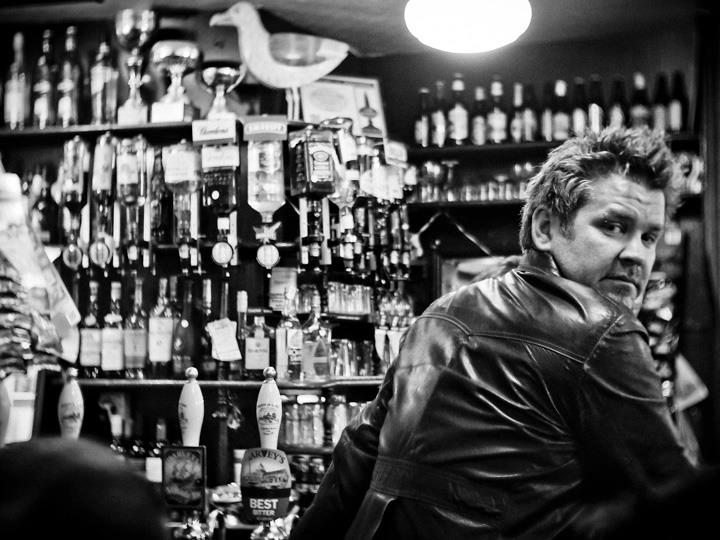 Ask Graham a Question on Logo & Brand Identity
If you have a question or issue that you need a hand with then please take a look at this post: http://imjustcreative.com/ask-graham-a-question-on-logo-brand-identity and feel free to whip me a line.

I'll try my best to address it in a unique blog post so that you and others can hopefully get some use from it.

The question I'm most asked? "How much will it cost me for you to design me a logo?", and that's often bluntly asked in the first line of a one line only email.

Sometimes I do get people calling me up for a chat which ends up them asking me how much I charge for a logo design. Due to the way I work it's rarely as simple as just giving someone an accurate fixed price, especially if I have little, or no, idea about what I am supposed to be designing a logo for.

The usual scenario that unrolls once I am asked that question, "How much do you charge for a logo design?", is that I first ask them to take a look and consider filling in my online design brief form that enables the all important brief to be formed as well suggesting they browse my logo design price guide. Although these are guides, they do provide quite a good overall idea of how much it may cost to work with me, and may be the moment they realise I'm somewhat too expensive etc.

Oftentimes I do end up talking to a potential client on the phone whom expresses a clear motivation in wanting to hire the 'right person' for their logo design, as well as being aware of the possible costs involved, but they need some 'help' getting their head around the prices that they have seen on my price page.

I nearly always end up putting that question of "how much?" back to the client because I feel it's important that a potential logo design budget is something the client needs to work out for themselves. The way I explain this is as follows.
Analogies
I worked up a few analogies that I feel explain the importance of charging the right amount for a logo design, whilst also explaining the motivation, justification and reasoning behind the 'why' as well as the importance of a client understanding exactly what they are supposedly spending all this money on.

We are accustomed to spending money, without thinking about it, on things, like: iPhone apps, coffee and cake, clothes, gadgets and we often do so without regard. Yet the the moment we need to buy something really expensive and important, something that is not as easily "blindly justified": a need rather than a want, we have to sit down and take stock of a few things which usually means regretting all those app's we have bought recently, any cool mid price gadgets £250-£500, and other non crucial 1st world desirable item that has mysteriously eaten into our savings at the expense of putting more cash into our pension.

I like to think that my analogies help to provide the client with a real world comparison that allows them to view the idea of a logo design budget as something that is important, valid and worthwhile.

An 'expense' that they could be 'almost' excited about, not viewing it as a burdening drain on their cashflow much like we might do with: car insurance, car repairs, household utility bills, house repairs and other unexpected yet expensive drains on ones finances.
How it Works
Once I am asked the question of how much a logo design will cost, and I have bounced it right back to them, I will then follow up with a few nuggets of wisdom. It's all about providing the context, some much needed real world comparisons that makes the digestion of having to work out a budget a little easier to make, as well as justify.

I'll typically start by explaining: "As with many things in life we often have to sit down and work out how much we want to spend, or can spend, or have to spend on something really important."

Then I'll hit them with my analogies. 

Analogy One: You are saving up for a much need holiday, one that will definately break the bank, one that is needed due to your constant hard work over the years. You'll have a pretty good idea about: how much is too much, and how much is not enough as you go through all your other expenses and outgoings.

This holiday is really important to you, so you make a determined effort to try and afford the best you can, whilst not totally breaking the bank. You'll quickly have a figure in your head that may need some justification on your behalf, but ultimately you know that it will be worth the investment and drain on your bank balance.

That budget, although definitely steep, is still one you are 'mostly' happy and excited about spending given the positive effects it will have on you, or just worry about the financial fall-out when you get back. The holiday blues is no real mystery in most cases.

Analogy Two: Your car of 7 years, that has served you well, finally gets to a point where it's no longer financially viable to fix all those MOT failures, even though it may still have years left in her could you indefinitely throw money at her.

So the time comes where you have to sit down and think about a new car budget. It's going to be steep, but you'll instinctively have a good idea about how far you can stretch yourself with this expensive, yet perfectly justifiable replacement.

Assuming you don't go crazy stupid on some loan, or other form of credit, you'll likely buy yourself a car that, whilst hurting your bank account, will provide you with many more years of happy motoring.

A car is typically expensive, yet it still creates that passion and excitement that can help numb that can financial sting.

Analogy Three: Your one bedroom studio loft has served you well over the years, but now you have gotten your girlfriend pregnant you'll need to expand your living quarters considerably!

As with Analogy One & Two, once you have crunched all the numbers, added your joint salaries, minused the outgoing and baby orientated expenses, you'll come to budget that will, hopefully, provide you with an adequately sized family house for 3+.

Clearly, buying a house, is no where near the same league as a holiday or buying a car, but the overall emotions are similar in that you are looking to spend the most you will ever spend, yet still be excited/nervous about doing so.
Investment vs Burdensome Cost
I chose these analogies because they demonstrate that not all things we choose, or need, to spend our money on will be easy decisions to make. We do so because we ultimately know that the longer term advantages are clear, and this provides the much needed sense of justification and rationalisation that can otherwise drown us in guilt, cause significant doubt, if we have not done an adequate job of analysing all the pro's and con's.

A logo and identity design, at least for many clients that I work with, could well be for some new business/product/service in the pipeline. This client has clearly had to make a number of important strategic decisions to even get this far, not to mention the personal and emotional cost that starting a new business can have on you.

They'll likely be throwing every single ounce of personal energy and motivation, all their collective focus, energy, faith, eggs into one basket, into this 'thing', that is ultimately designed to earn themselves an income.

An income provides us with the opportunity to buy that much needed holiday, that new car or family home. A new logo and identity design is something that deserves to be regarded as an investment into the success of your future, rather than a drain on your wallet.

Yet, and very unfortunately, the logo and identity is often the last thing to be considered. This is not always a massive practical problem for a designer, but it invariably ends up being a financial problem for the client due to dwindling financial resources. Then it comes down to finding a logo designer who's logo design prices meet with the clients expectations, and this is when the fun can start.

Sitting down and thinking about how important and valuable a new logo and/or brand identity will be to you is not so dissimilar to the analogies above, and in many cases deserves, maybe, more priority than: a 2nd car, or that 3rd holiday this year to Aspen.

I really do find that explaining that a logo design budget being viewed as being a worthwhile investment, rather than a burdensome cost, can to some clients, make the difference to how they approach the sticky issue of: how much to spend on a logo design.

As a designer, it's not just about having to sell yourself, you also need to be able to sell the end result, the promise and excitement of a logo along with the cost involved to someone who will placing a heck of a lot of trust in you.

A car they can see, a holiday they can imagine, a house they can also see, but a logo design? They only have your portfolio which is of things past. Just something to keep in mind.