All Archived Posts in calendar
---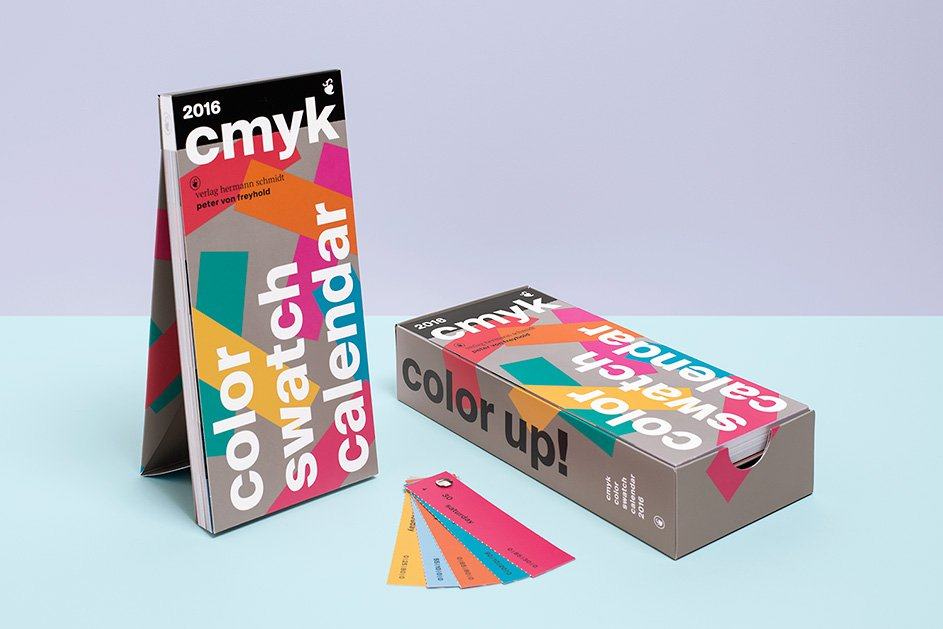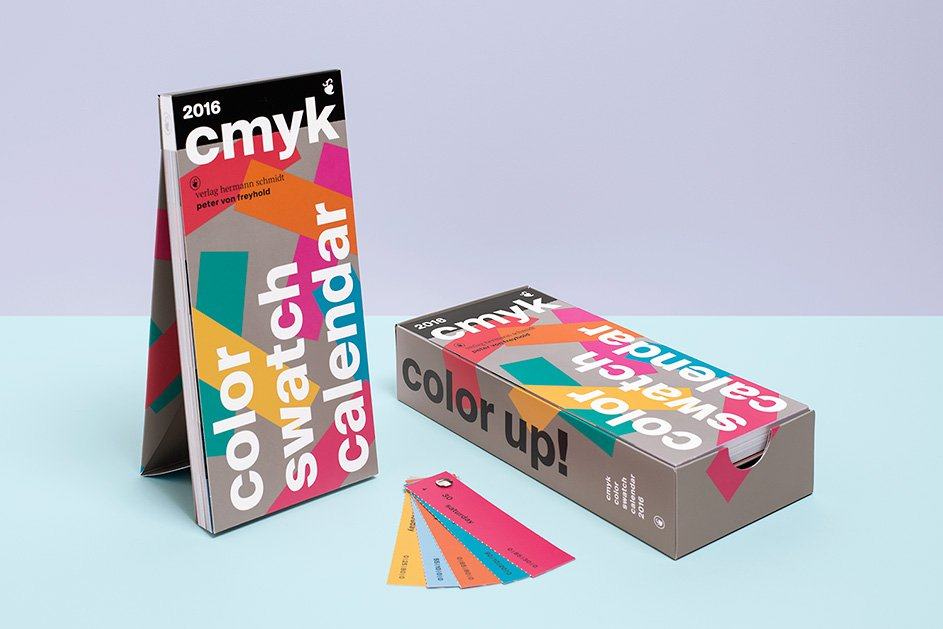 Color Swatch Calendar 2016 Designed by Peter von Freyhold
I need to get my hands on this tasty color swatch calendar for 2016d, designed by Peter von Freyhold, which you can see in his portfolio.
Something satisfying tearing off coloured swatch strips to count down ones life; bit like the joy of those sticky coloured tabs to mark pages in books etc.
Interestingly for me this is the 3rd edition of the colour swatch calendar, so not sure how I missed the previous editions.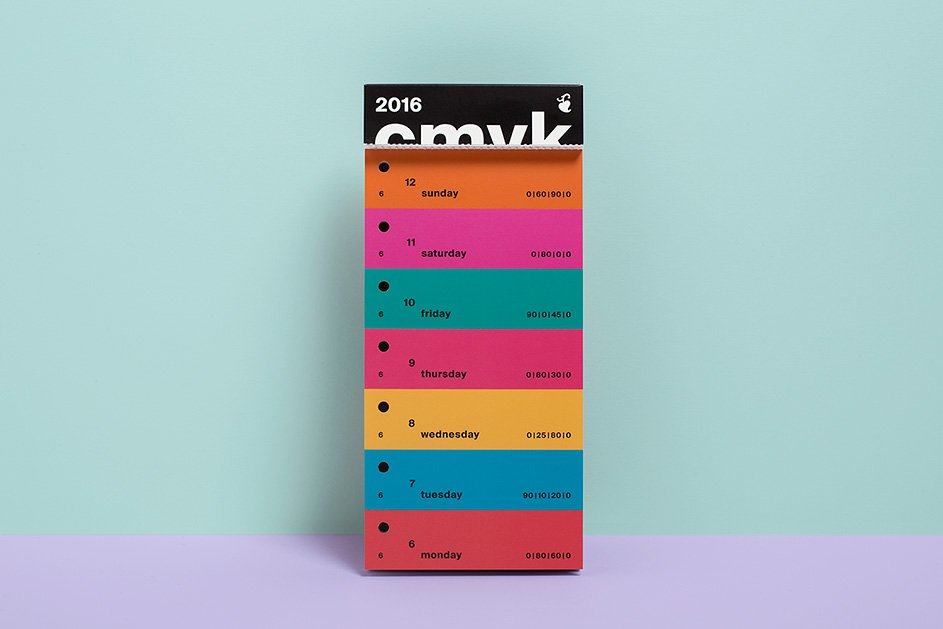 Peter von Freyhold: "The third edition of the color swatch calendar reappears in a new design, binding screws with another 371 colors, international calendar and box included.

The color swatch calendar is the daily inspiration for all who love the colors. By tearing the color pattern stripes arise every day new and surprising combinations.

Printed on both sides coated / uncoated chromoboard the individual sample strips can be put together using the binding screws to individual color charts.

The exact CMYK color values ​​are each listed on the strip.

The calendar shows 371 selected shades that play together on the weekly as color compositions.

Printed on fine paper from Fedrigoni, the calendar is printed in the weekly change black and white, and the jacket is hot foil embossed with white."
Buy color swatch calendar 2016
These are for sale, and you can buy them from a few places, listed here: amazon.com, amazon.de, slanted.de, bza.co
Found on slanted.de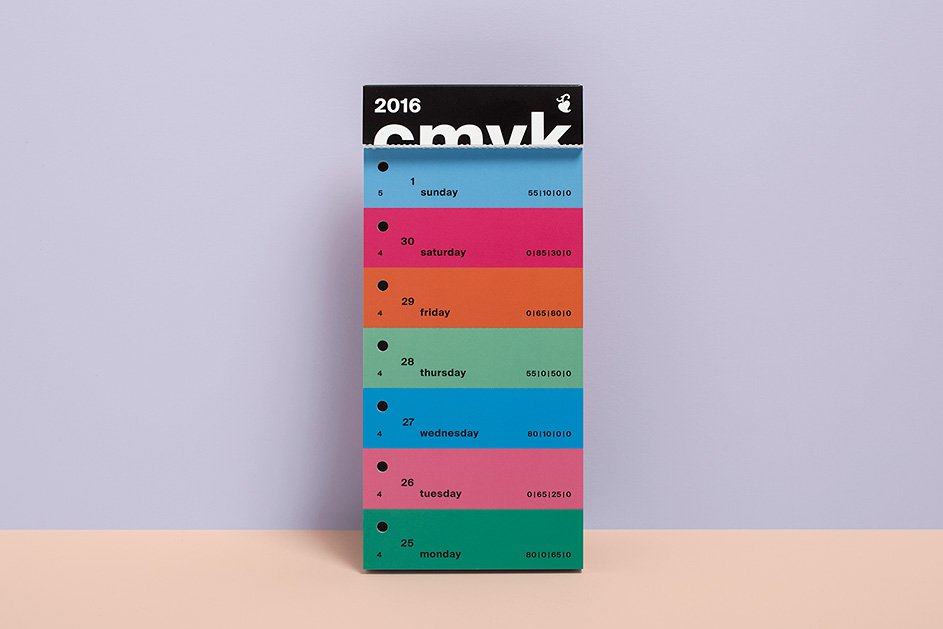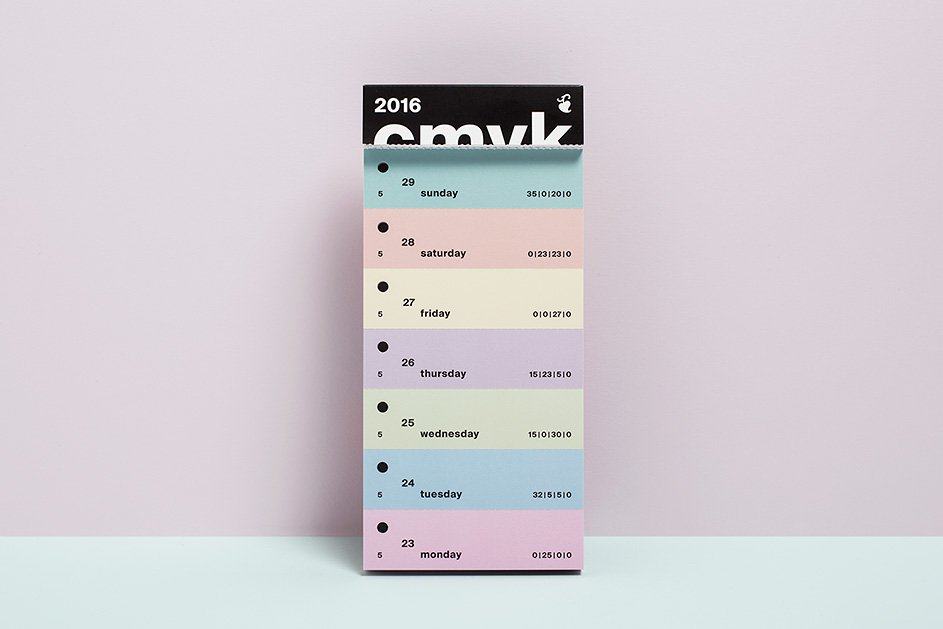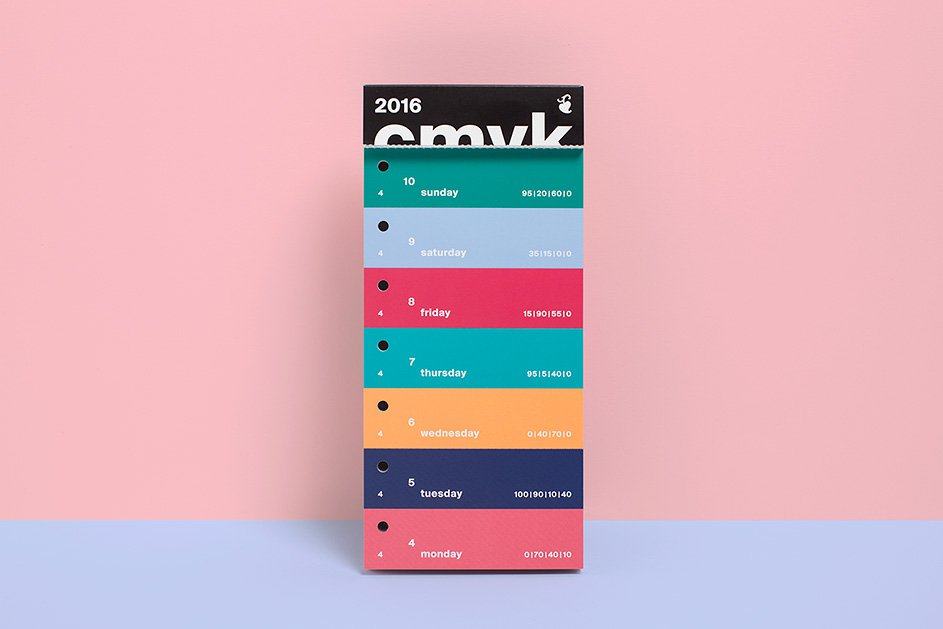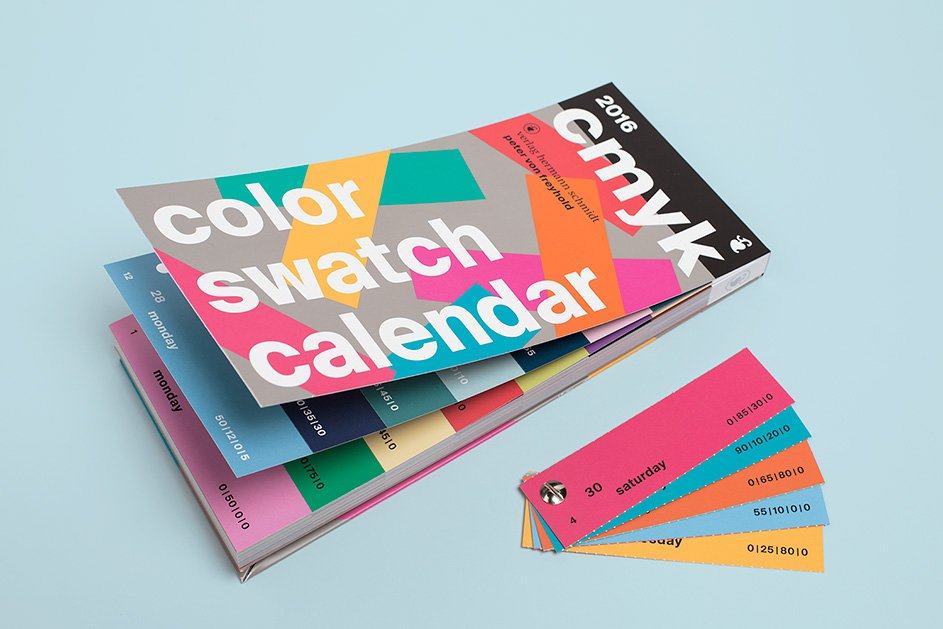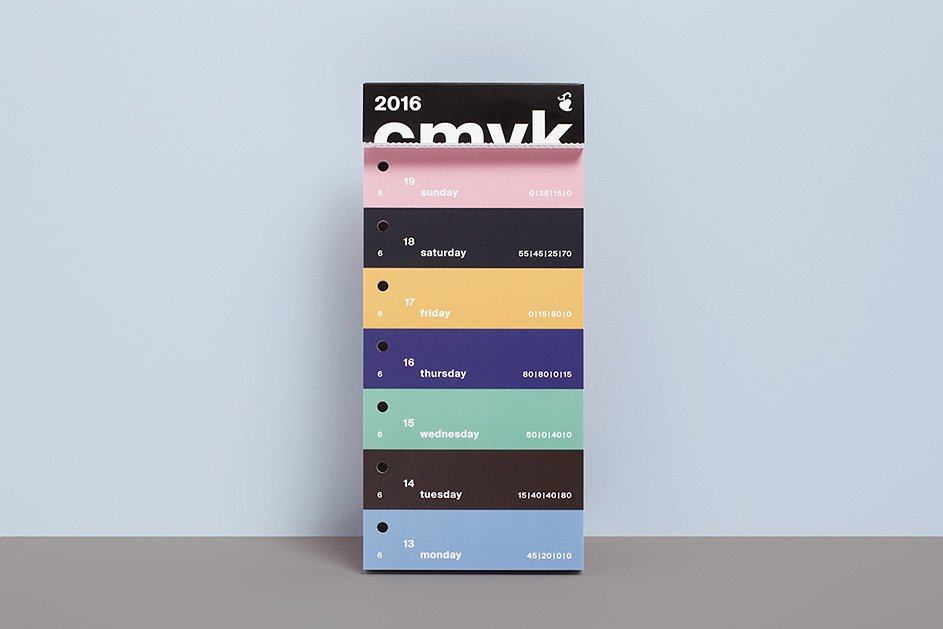 ---
Quite fancy the NeuYear calendar for my studio as pretty fond of that colour ink they have used, but also the calendar could be useful.
It's pretty big at 27" x 39"  and shows you the whole year at once which is dead handy. You also get two versions on one sheet: one side has a portrait version whilst the reverse has a landscape version.
For the print aficionados it is printed on premium quality, cream colored, uncoated card stock with a vellum finish. Worth noting this is not dry-erase.
You can pick one up for $24 via NeuYear.net — Seize the Year: 2012 Calendar.
---
David Watson, a graphic designer from Trebleseven sent in his stunning typographic football World Cup poster for me to share on my website. Not being particularly fond of football it would take a lot to get me to post about it. My first reaction was OMG. Colour, bold, lovely typography and beautifully designed. Then the clincher, the poster is all in a good cause.
David created the post to support Soccer Aid. Sales of the A1 double sided poster raises money for Soccer Aid - a British charity event which raises money for UNICEF.
The front side of the poster (below) lists all the groups, A-H so you can clearly see which countries are in which group. A calendar runs down the right hand side listing chronologically all the matches to be played in the tournament:
Front - UNICEF worldcup calendar poster
Reverse - UNICEF worldcup calendar poster
I want that poster
The A1 double sided poster, produced in collaboration with G&B printers and PhoeniXmotion paper, is currently on press but will be available to buy soon for the princely sum of £10 (£7 for the print, £3 for post/packaging).
For more info and to buy one, contact David Watson on [email protected]
---
The 2 Winners are...
Now ready to announce the 2 winners of the very popular Typodarium 2010 Typographic Calendar. You can see further details of this calendar on a previous post 'Typodarium 2010 Typographic Calendar' and the official website.
Congrats to @evanstremke alias Evan Stremke and @AnnieBGoode alias Anne Moore.
Please send me an email with your address details etc.
Another chance to win
This has proven to be one of the more popular giveaways in terms of quantity of comments left. Although the cynic in me believes this is down to the rather easy rules.
So if iyou didn't make it this time, don't worry too much, I have ordered several more and will have another giveaway in the next few weeks..
Some Pages
---
Following the nerdy gorgeousness of the Typodarium 2010 Typographic Calendar and subsequent Typodarium giveaway, this rather beautiful SketchBook and 2010 Pocket Calendar from Typotheque hit my retinas at full speed earlier this evening.
Christmas Giveaway
With an apparent limited run of 500 copies, I have ordered several copies to be given as Christmas giveaways in forthcoming weeks.
Subscribe to stand a chance of winning
To ensure you don't miss out on a chance of winning this, please subscribe to my newsletter.
Subscribing to ImJustCreative avoids undignified and catastrophic disappointment, not to mention, unrecoverable humiliation from your peers.