All Archived Posts in bbc
---
You'll need to be sharpish to listen to this as Ampers-Fan, a BBC Radio 4 Ampersand Documentary by Alistair Sooke, is of a highly time sensitive nature and will expire in 5 days from the date of this post.
If you have half an hour whilst working then I recommend listing to this delightful documentary charting, "…the dark horse of the keyboard, the ampersand exists to join things together, yet remains set apart."
Alistair Sooke traces the history of the funny little character that has quietly given joy to so many, from a bored medieval scribe right the way through to a modern day digital font designer.
Delighting type designers throughout the centuries as a chance within a font to create a small piece of art, it is a joyful moment in a functional resource.
Speaking to Ampersfans Alastair enters into a world of letterpress, punchcutting and typography and discovers how the ampersand can be found at every step of the way, bringing a joyful flick of a tail to the dullest document.
K Found on http://www.bbc.co.uk
---
If you have ever been curious about adding a logo design to a QR code then Brian over at Hack-a-Day has writte "How to put your logo in a QR code".
Brian was inspired by some previous attempts at this artform notably when Duncan Roberts, software engineer at the BBC, created the BBC's own logo in a QR code for BBC Progammes Beta.
If you think one is limited to bitmapped images then Brian has shown that you can also add colour, and even higher resolution images such as the IBM and Firefox logo.
Brian clearly states that the Firefox logo he has created is just for example, but with some colour and pixel optimisation it could end up looking a little better.
QR codes are becoming increasingly important so it makes sense we try to bring some creative and practical harmony to these square blocks with our designs. Some feel they should just be left as they are, so long as they scan that's all that is important, and some feel that they should be more visually integrated within the surrounding area.
Barcodes had the same problem yet it's only relatively recently that creative barcode design has really taken off. Although it's probably bordering on extreme cheesiness, for the most part.
Even Moo.com have printed QR cards on business cards so it's time to get over barcodes and fully embrace the rawness of the QR.
Mashable has a piece covering even more creative manipulations of QR codes, but this is about the general appearance of a QR code rather than cunningly inserting a logo into one, "HOW TO: Make Your QR Codes More Beautiful"
Have you tried playing with QR codes or have you examples of logo designs efficiently melded into a QR code?
---
Came across an interesting piece in one of my latest logo book purchases, 'Los Logos Compass'. There is a small section explaining when some famous brand identities are simplified to simple circles, how they can often still be recognisable. The example they used was the one above, clearly a brand most of us are well familiar with.
So I thought it would be interesting to pick some other famous brands and apply the same technique and see what the results were. It's easy for me to say this will be easy to work out, as I know already. :) But interesting to see if you are able to work out who they belong to.
Goes to show that even if you are not a well known brand, how useful it is to have a logo design that is fundamentally simple in shape and structure. The Google logo may not be a 'design wow' but it's certainly very memorable and recognizable.
Worth contemplating.
Unevolved Brands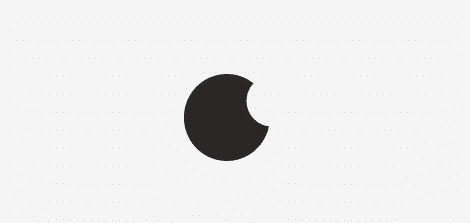 Answers
Google, FedEx, BP, LogoDesignLove, Apple, Skype, Microsoft, BBC and Starbucks.
---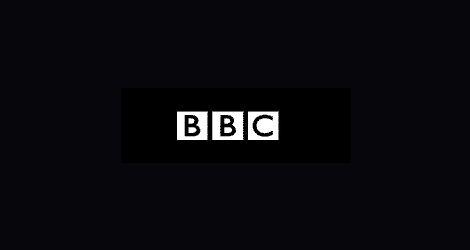 During the course of researching for a logo design project, I somehow ended up at rather intriguing website called 625.co.com, housing a rather terrific collection of Television logos and idents, in particular it was the BBC logos and idents that really interested me.
This website was created way back in 1997 and last revised 2006, so stagnated in terms of updates, but it still proves to be a fascinating insight into BBC television logo history. I remember sitting at home as a young kid, in the 1970's, watching the familiar golden glob spinning on a blue background. This collection has really sparked some marvelous memories.
Therefore, I have picked some of the images to display here, but I strongly recommend visting 625.co.com to fully take a trip down memory line. Also, there is a complete library of the logo and idents on Wikipedia. This could be your one and only stop, bypassing 625.co.com, but as I first found this site prior to information on Wiki, it's only polite to visit the latter.
The BBC website has a hidden gem of a page called 'Cult' and has the original animated clips of all the idents listed below, including the very first one from 1953. http://www.bbc.co.uk/cult/classic/testcards/video/index.shtml
BBC 1950's Batwing Video Ident

Incidentally, I then found a website dedicated to television idents, called Idents.tv, certainly a more tasteful affair in website design. :)
Visual History of BBC Television Idents from 1953
BBC logo and ident 1953 - 1963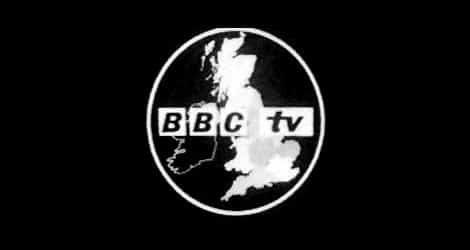 BBC logo and ident 1962
BBC logo and ident 1969-1985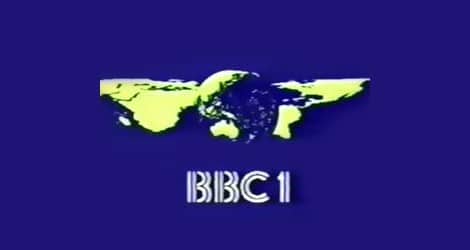 BBC logo and ident 1969-1985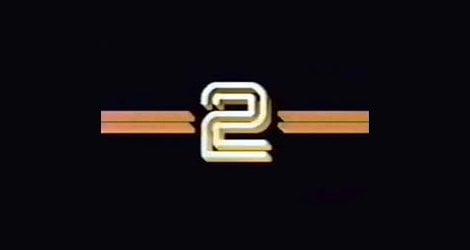 BBC logo and ident 1979-1986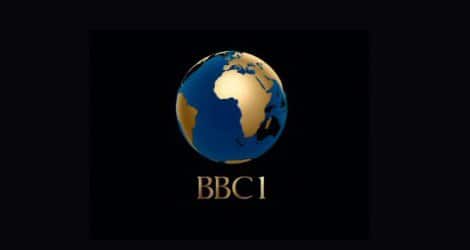 BBC logo and ident 1985-1991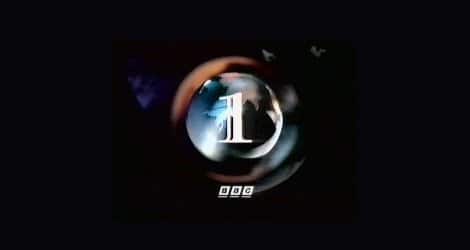 BBC logo and ident 1991-1997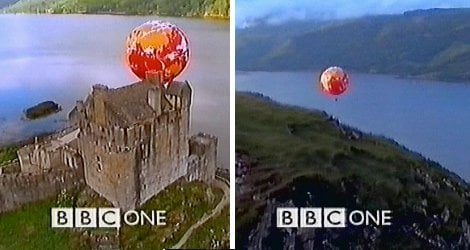 BBC logo and ident 1997-2002  More info on the balloons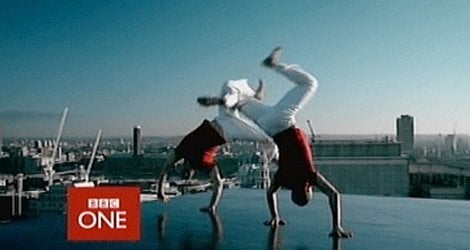 BBC logo and ident 2002-2006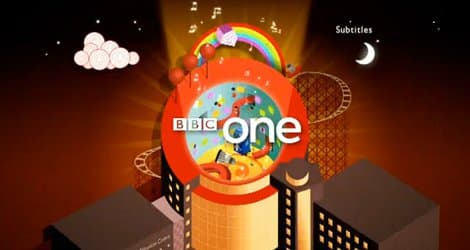 BBC logo and ident 2010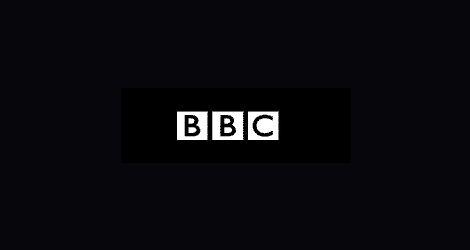 The current BBC main logo and identity