All Archived Posts in apple macintosh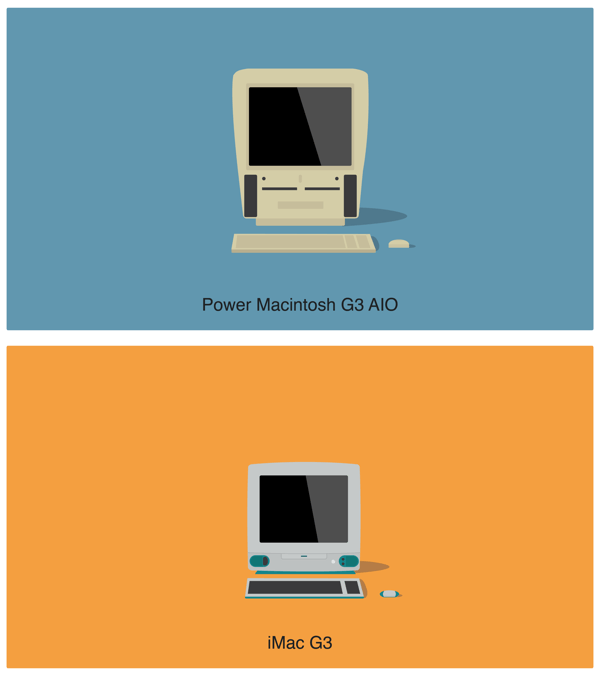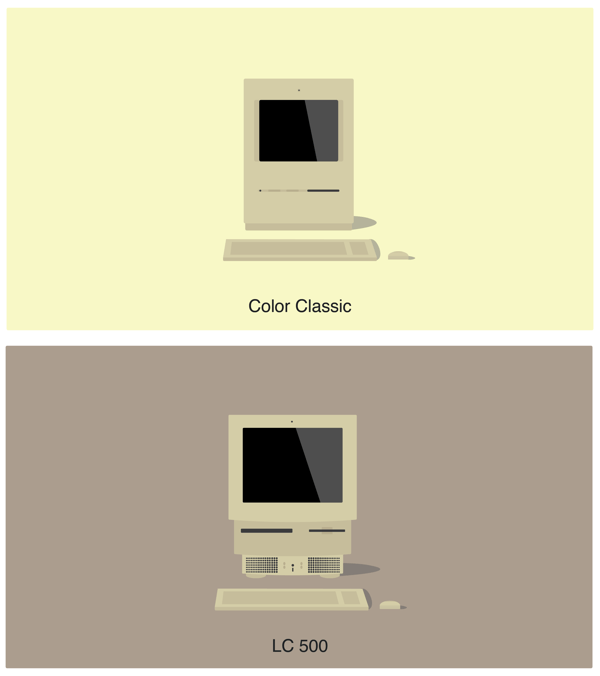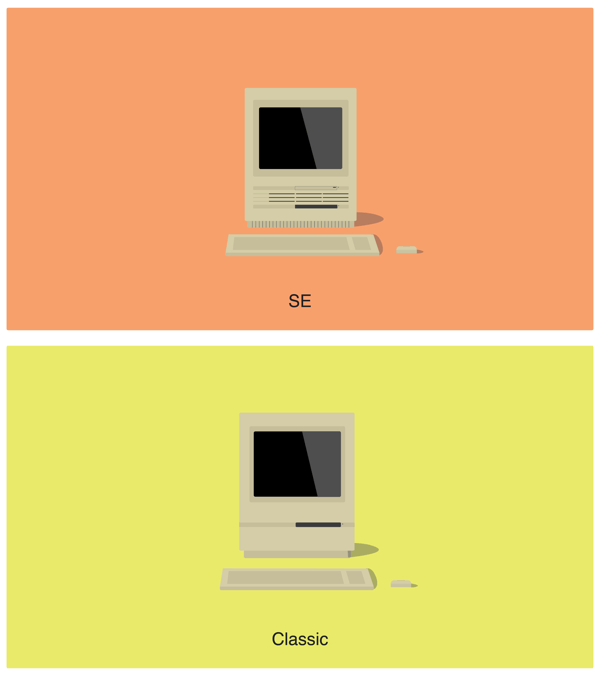 These 'History of Mac': illustrations Of Every Apple Macintosh Created, by Aakash Doshi, really are brilliant. Loving the general illustrative theme through out the entire Macintosh range. The project isn't yet complete which is why there are still a few models missing, but these should be added in time.
Such cool memories of a time when computers like this, and the Commodore 64, just filled me with such awe and excitment!
» Via: http://parislemon.com/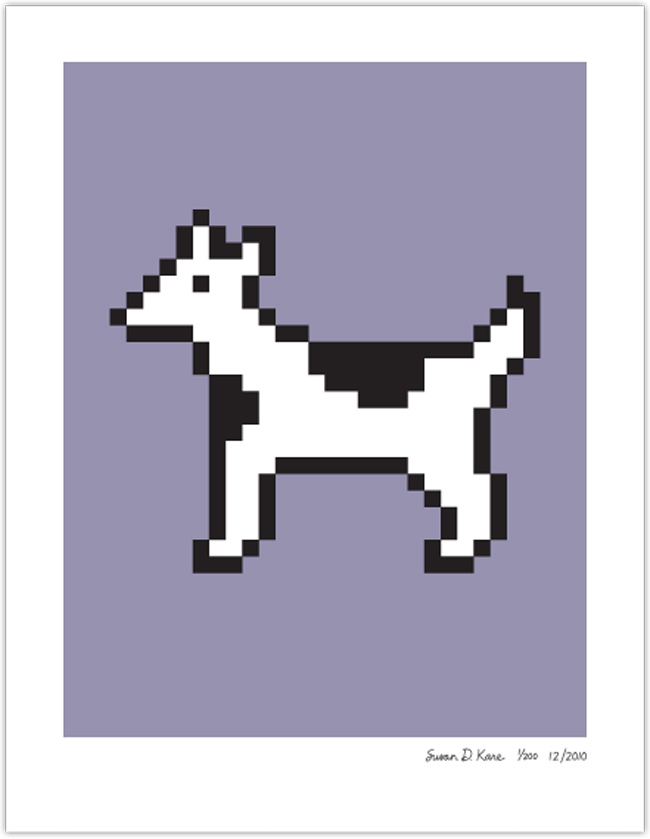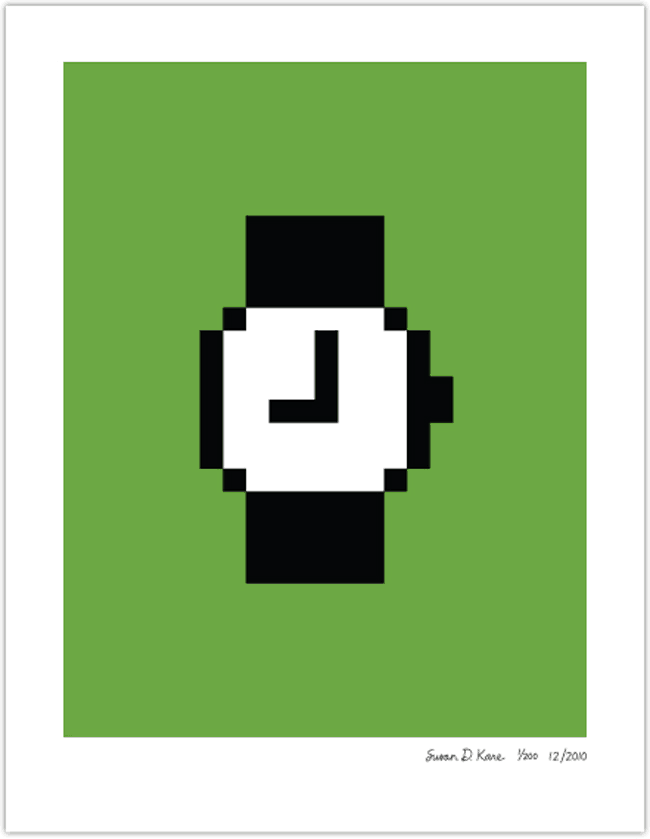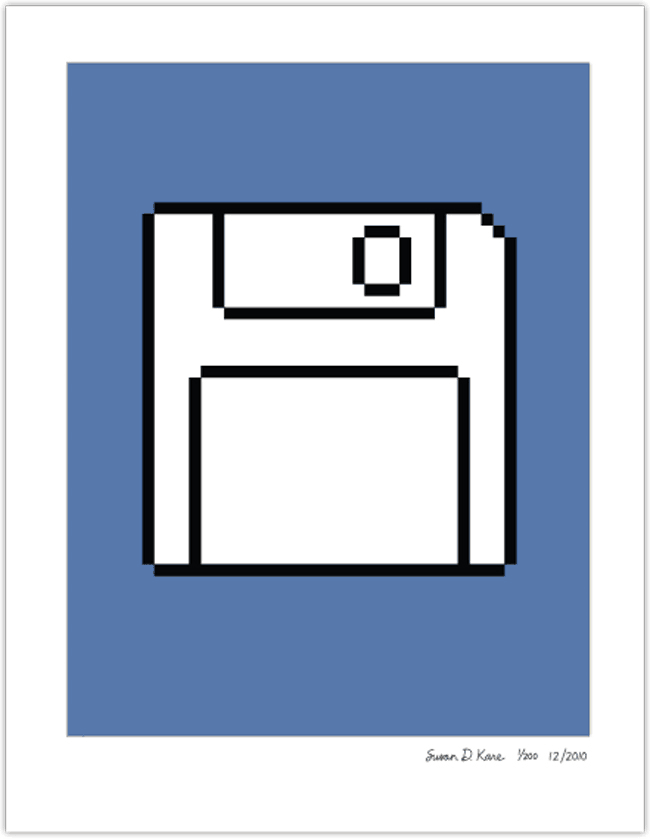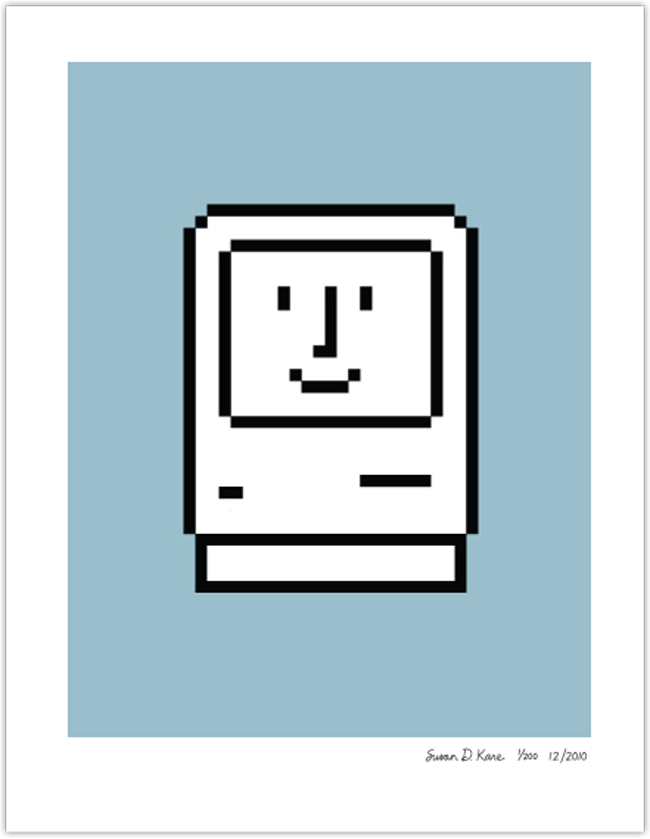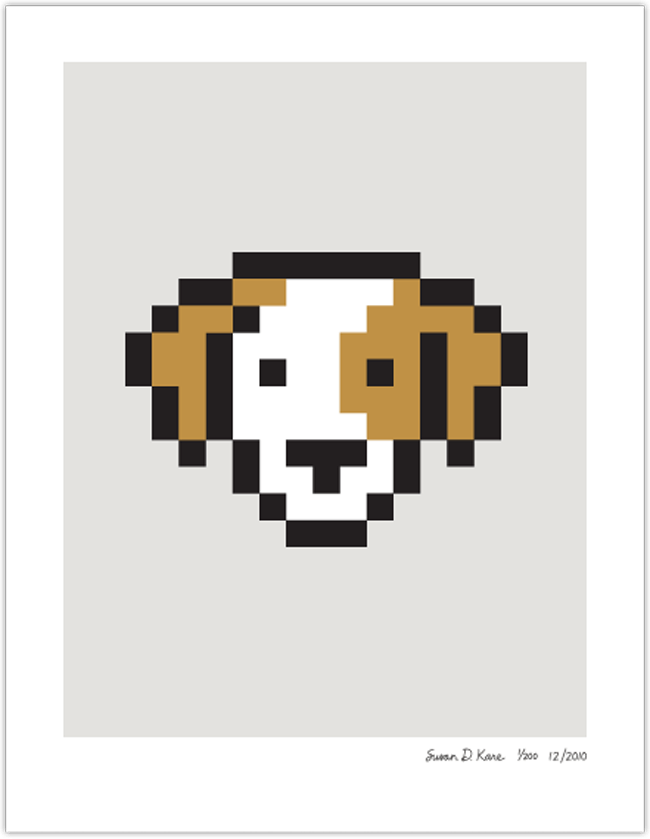 I have previously linked to these Apple Macintosh icon prints by Susan Kare (Kare Prints) on previous occasions blogs, but was reminded of them again as I came to find some prints for my studio. And well, these prints just sum up how I remembering spending my late teens playing with my friends Apple Macintosh Classic, and Commodore 64 of course, and they deserve a constant presence in the spot-light.
For those that didn't know: Susan Kare is a gifted designer, "a pioneering and influential computer icongrapher…", originally tasked with creating the first graphical icons for the Apple Macintosh as well as many other leading software companies.
There is a wonderful selection of these limited edition, and numbered, Apple Macintosh icon prints available for sale in four sizes. I have ordered several for my newly decorated studio and will have them hanging over my desk.
Here are some of the Macintosh icons Susan famously crafted for Apple, Inc.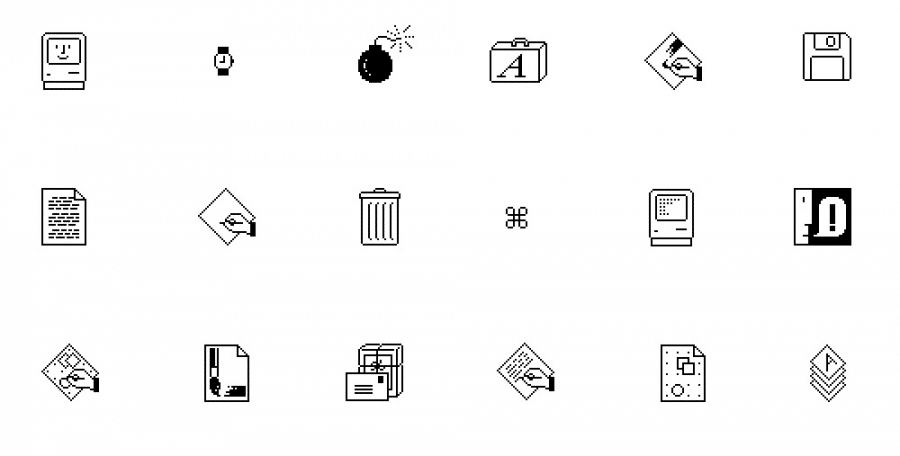 I love this story, by former Apple employee Joe Moreno, concerning the Apple's iconic upside down logo on older laptop lids.

Many many years ago it would have been normal for a: passer by, admirer, stalker to have seen Apple's logo upside down on the lid of my open Apple Macintosh PowerBook G3 laptop (see gorgeous photographs by Flickr user Damian Ward.)
I'm proud to state, here fore the record, that I liked seeing the Apple logo the right way up as I fondled my pride and joy. I didn't concern myself with the notion that the Apple logo would now appear upside down to anyone looking over in my general vicinity.
All that mattered to me was this pure white Apple logo—remember that this was in the very early days of the monochromatic Apple logo—set against the wonderfully tactile finish of the Apple Macintosh PowerBook G3 laptop appeared the right way to me.
I don't think Apple were so odd to have wanted the Apple logo in this way. I don't think it was wrong at all, from a purely selfish don't invade my personal space perspective, to want the iconic Apple logo to be the right way up when you opened your exceedingly expensive Apple laptop.
Also bear in mind this was the laptop evolution for Apple, and I was personally besotted with this horrendously heavy Macintosh. When you spend that/this sort of money I would rather have it look right for me, and not a nosy/admiring onlooker.
It goes without saying it's not the best solution when considering how a brand identity looks to everyone else, but that's not my problem
Whilst on the subject of what works for me, I would also like the NorthFace logo, on my new hoody, to look the right way up as well.
Seeing the Apple logo the right way up was all part of the Apple experience and pride of ownership of an Apple laptop. I do recall caressing the Lombard's lid whilst simultaneously trying to wipe off my oily fingerprints with a t-shirt.
I don't think my particular aesthetic would have allowed for an upside down Apple logo experience.
Skip a few centuries and I am now used to the purity of the monochrome Apple logo as well as not considering it to be so precious. Thus I am happy for the Apple logo to practice it's siren ways on any admiring onlookers.
However, it is funny now seeing some older movies that have a Apple laptop with the upside down logo.
It totally looks silly.
Photo Credits
Found this gorgeous photographs of a Macintosh PowerBook G3 on Damian Ward's Flickr stream.
K Found on http://www.tuaw.com
Given my long time 'personal' relationship with Apple, from the Mac Classic to a Mac LC, PowerMacs, G3, G4, PowerBooks, MacBook Pro... sadly I have had them all. This uTube clip really tickled my fancy.
Mac's are my tool, my means to earn a living. However, after watching this clip on the new Apple MacBook Air, I was left wondering if they are now just getting too unpractical. What do you think?