All Archived Posts in alan fletcher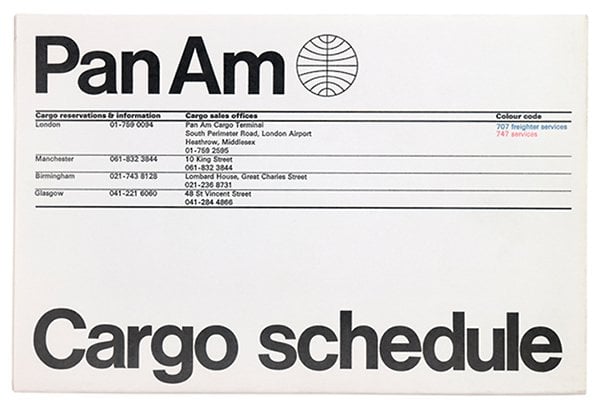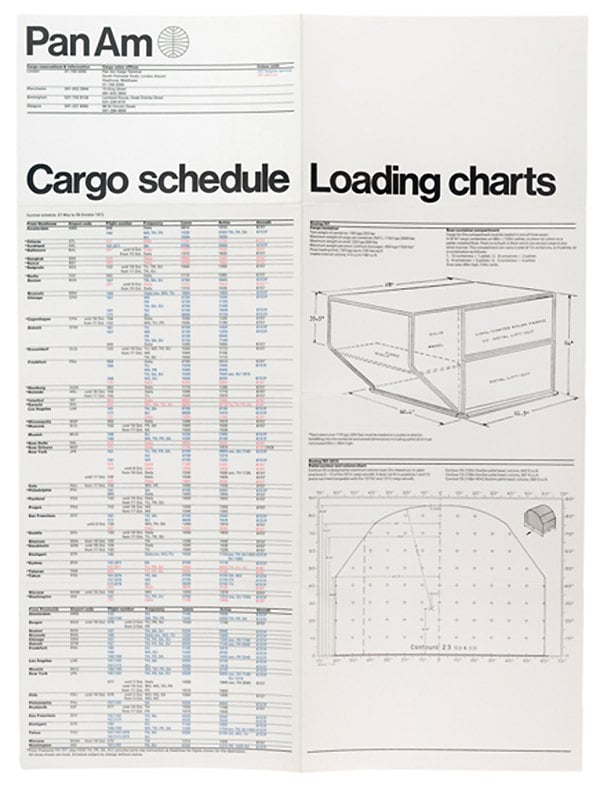 In my research to find logos for both Logo Stack, and now the new Brand Legends, I always end up stumbling on some real design classics. It's one of the real joys of having a few side projects to get your teeth stuck into. So many decades worth of graphic design to savour and marvel at.
In this case the beautifully clean Pan Am Cargo Schedule Leaflet, designed by the accomplished Alan Fletcher.
Pan Am 1971 A leaflet describing the process for sending freight by plane.
• 210 x 140mm folded
• 420 x 555mm unfolded
» Source: http://www.alanfletcherarchive.com/archive/cargo-schedule-leaflet
The overall post seems to be a bit of a flop. There are a few interesting results though, namely the V&A mark designed by Alan Fletcher, appeals to me for just sheer class.
The faux bar formed for the A out of the ampersand arm is just perfect. The left edge of the bar just aligns perfectly with the imaginary left hand diagonal stroke of the A
Source Link http://www.creativereview.co.uk