All Archived Posts in ADXPRS
---
God, how I love it when one of my logo designs is actually brought to life through some form of animation. It really quite a buzz to see all that hard work actually coming to life.
My first logo animation was a brilliant promotional video for for Feedly, and now I'be just got my hands on a short segment of a promo video that shows my ADXPRS logo flying into shot.
---
All these lines, circles and intersecting guides, for my ADXPRS logo design, are very much relevant, and not just trying to look impressive. :-) Maybe I'm a little OCD about how I like things to align, match and such, but gives me a sense of having achieved a small part of 'perfection'.
Construction of a logo needn't be so rigid, but some logos definitely look better when the smallest of alignments are made to work.
---
ADXPRS Logo Internal Office Signage
Always really great to get client updates on the progress of logo and identity work you have done for them.
Really chuffed to see the ADXPRS logo, that I designed recently, has started to make it's way into their new ADXPRS offices as some Internal Office Signage, and that partition with the logo on sure looks mighty impressive, even if I do say so myself.
Looking forward to seeing more on the developing ADXPRS identity out in the real world.
---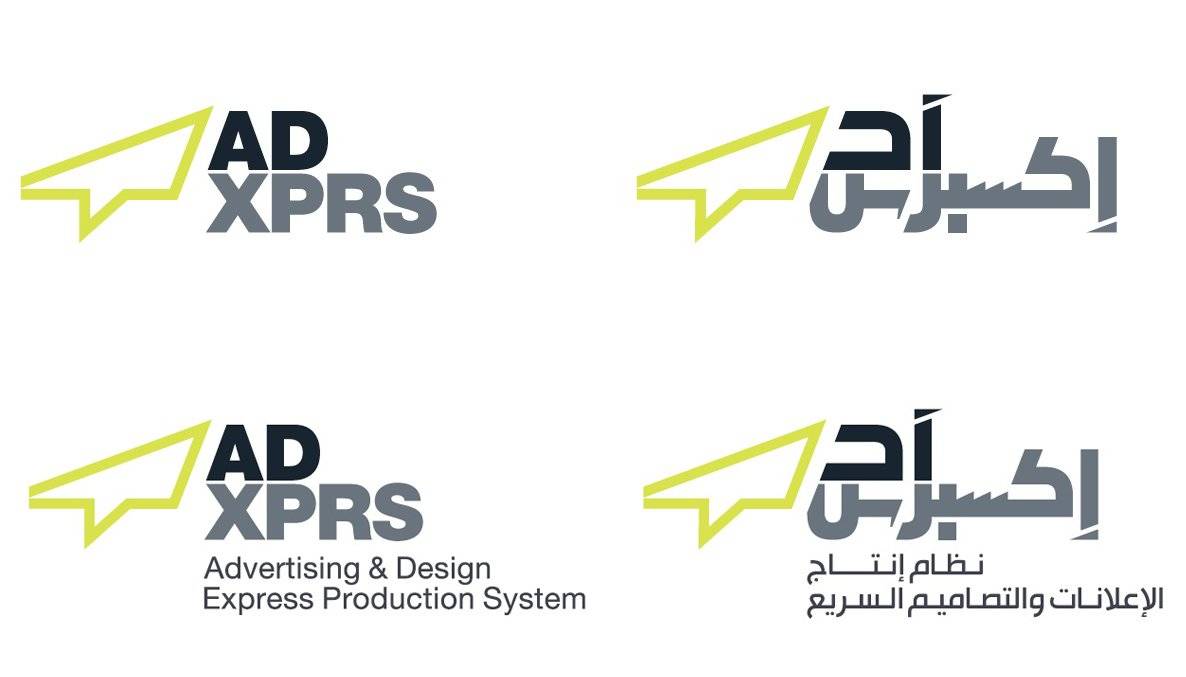 Utterly thrilled to be able to show you a glimpse of how my logo for ADXPRS will probably end up looking when translated to Arabic. All credit for this Arabic logo translation goes to Karim Abboud—Design Consultant from Syria.
This translation was always part of the project and so we arranged, for fairly obvious reasons I hope, for an experienced Arabic typographer to handle the translation of the ADXPRS logo from English to Arabic. I scribbled a quick post relating to the Arabic translation of the FedEx logo a few months back when I first took on the ADXPRS project.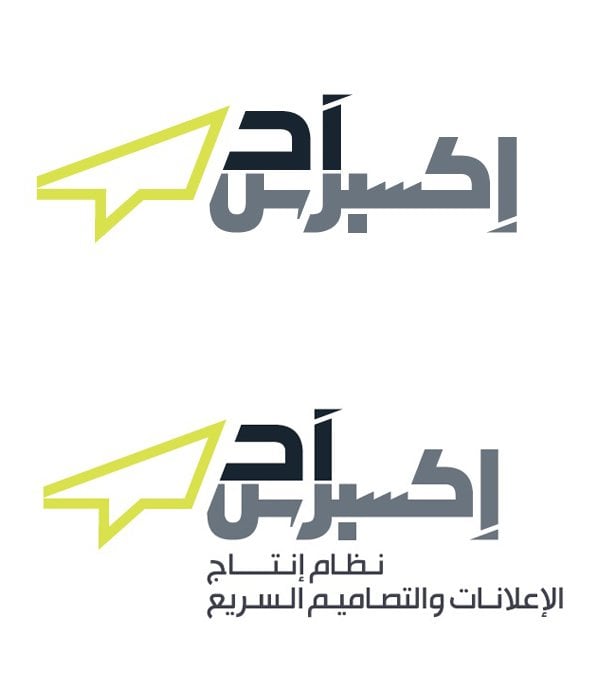 I have been chomping at the bit to see how it might end up looking, and I am just so way past over-the-moon with the results.
Some Arabic translations leave a little to be desired, so I was really not sure at all how it might all pan out. I am, however, just incredibly pumped up by this. My hat is tipped at a respectable angle towards Karim Abboud—Design Consultant from Syria.