All Archived Posts in adobe
---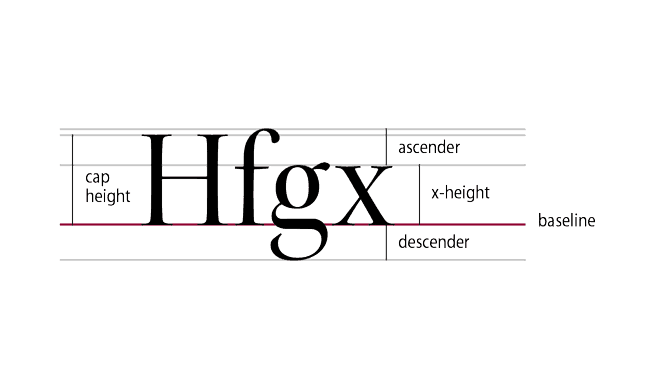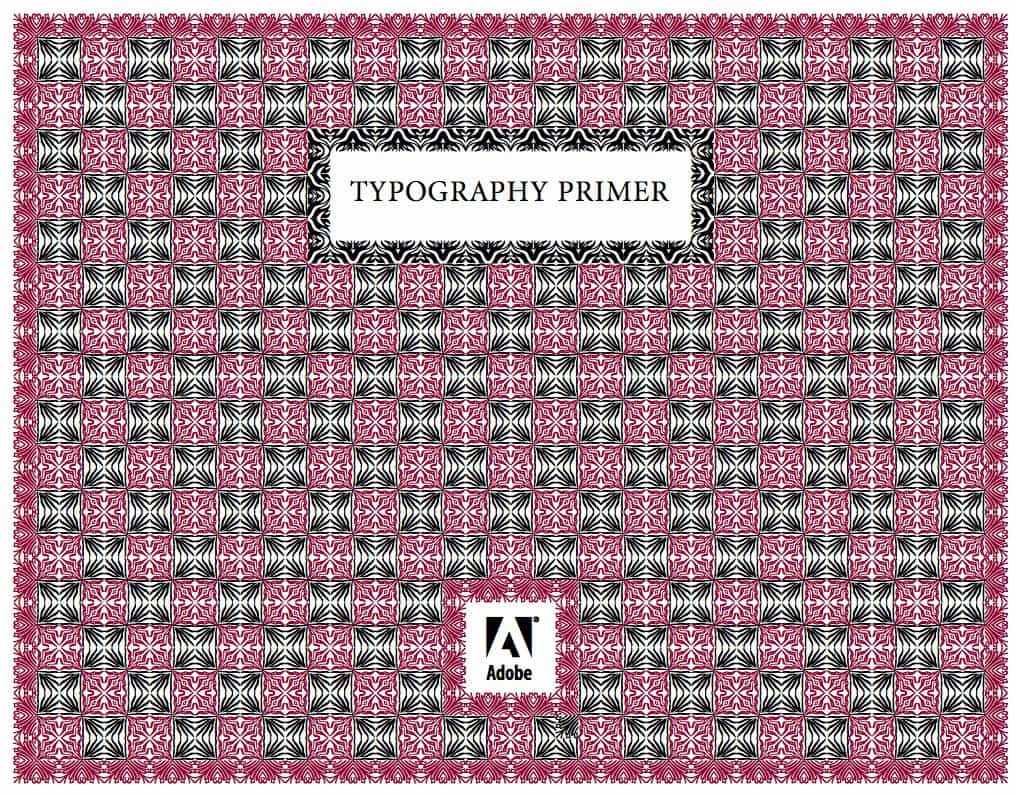 A lovely little, and useful, publication covering the basics of typography from Adobe. It was actually first published waaaay back in the day, circa 2000, but the contents are still very relevant over a decade later.
From Adobe's blog post: "This primer was written back in 2000, but its content is still relevant today. It talks about things like using the right character, choosing and using typefaces, combining typefaces in a publication, and loads of other interesting typographic tidbits. If you follow our blog, you probably already know a lot about type. If that's the case, why not take a look inside anyway? Think of it as a fun refresher when you need a break from work. Perhaps it's even something you might share with a co-worker who longs to know more about the mysterious world of x-heights and optical sizes."
Download the Typography Primer (few page grabs from the primer below)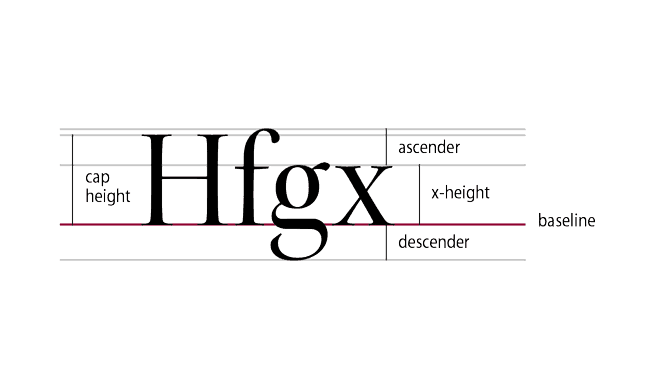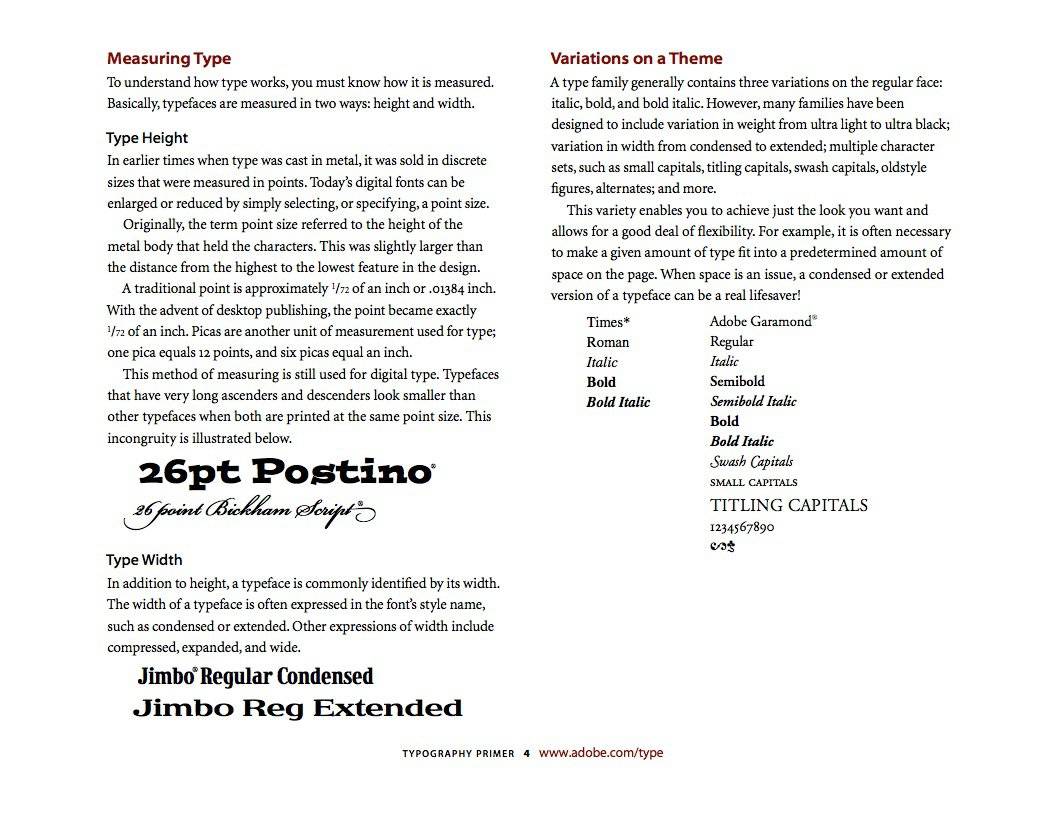 ---
It's great to find a recent set of brand identity book and guidelines nowadays, and more so when they belong to Adobe, and are dated October 2010.
It's usually hard to find companies willing to make their brand guidelines openly accessible like Skype, I Love New York, FourSquare and even NASA, as many seen to keep them close to their chest, or to those that need to know. The above named guidelines have done the circuit, and are not exactly new news, but this is the first time I have actually seen the Adobe corporate guidelines around the internet.
Adobe's branding book is what you would expect in that it is detailed and a cleanly laid out 60 pages of identity do's and don'ts. Adobe knows only to well, a company that has many sub brands, the importance of continuity of it's corporate visual identity.
The Adobe brand book covers a wide range of touch-points in it's identity guidelines: logos, typography, colour, imagery, photography, logotypes, mnemonic's, branded merchandise, templates etc.

Dark background version of above on Flickr
With the fantabulous success of the Unevolved Brands project, I thought it would be neat to take a look at various well known brand icons, opposed to brand identities.
The same rule applies, Unevolving each icon down to a number of perfect circles representing both letters, words and logomarks etc. The idea isn't to make it harder or easier to interpret each Unevolved design, rather just to really see how they end up.
It's not really a quiz, but a fun visual study.
I could have 'not' titled these as Adobe CS icons, but I think it would have been close to me patrionising you. The result of the Unevolved process leaves the icons still very much resembling their true versions.
These are the original Adobe CS icons over the last few years
If you feel so inclined to name each coloured icon to the CS application counterpart then feel free.
Follow Unevolved Brands on Tumblr and Flickr
---
Don't Be Stupid Typographic Poster
Here we have a new typographic based poster design, free for download, based on one of my favourite quotes. Have been fond of this quote for years, and have used it numerous time in my personal blogs. Every now and again I see someone tweeting it, so I thought time to make it into a nice poster. To immortalize these well meaning words in printed and digital form : "The probability of somebody watching you is proportional to the stupidity of your actions."
Download on Flickr

You can download the A3 JPEG version of this poster direct via Flickr, so you can throw darts at it or wipe you're bottom with it.
Download Adobe CS Vector File
Or you can download the original Adobe Illustrator CS vector file, with text converted to outline. I have saved as the lowest version of Adobe CS, so whatever version of CS you use, this should work.
If you do edit this poster, please just leave my logo in the footer as the original credit, thank you.
Fonts
The poster was set entirely in Prelo Slab Black, a gorgeous Slab-Serif, a new font recently downloaded and purchased from TypeTrust.com
If you have $550 to spare you can buy the whole family as shown below.
---
Adobe Illustrator Shortcuts: Once in a while, something pops up that just really impresses me and inspires me to achieve greatness.
Not specifically in technical sense, or earth shattering 'solve world hunger' kind of way, just something oh so neat.
CREDITS
Head over to 'DesignbyVent' to pick off the real downloads, there are 3 to download. Original source via Thinkingforaliving.
I have been following with avid interest this hot face off between these two new Adobe Air applications. But I see it ending in tears if things are not calmed down a bit.
It's easy to get carried away with what cool new additions each of them must incorporate next. But is anyone keeping check of the usability factor?
Simply, Twhirl has a nice balance, easy to read, easy to follow whats going on. Alertthingy already is becoming more and more 'noisy'. Air applications are limited in that they are currently single column. Too much information just creates a very unreadable list, that needs much scrolling or constant checking. Already for me, I have too many feeds, contacts, friends to effectively manage.
Thwirl is still workable and manageable. I have had to trim the people I follow, even for my meager number count, but this allows me to follow the more useful contacts and keeps Thwirl functionable for me.
The only issue I really see is that cramming too much into this supposedly pocket size applications will end up causing them to become severally bloated and very confusing to use.
Already, trying to see whats what on AlertThingy can be a tad confusing, the more contacts, the more friends, the more feeds, comments etc already makes for a very busy single column full of info.
Adding more functionality, although tempting, will just create a beast. Short of adding specific columns etc, having all this current data and proposed data in one single column is just way too unreadable and unmanageable. Unless it become a full blow application which defeats the whole purpose of these handy, pocket size floating applications.
They will not be floating applications if all these 'must haves' are incorporated in order to satisfy the unquenchable thirst of the mass, it will then be sinking rather than floating application.
Already for me, I am now using my MacBook Pro next to my iMac to home all my floating applications, IM clients, Air clients etc.
Someone needs to realise that these are designed to be small, handy pocket size applications, that should not become an almost Air replacement for the actual web page they are supposedly mean to assist and extend usability of.
I see competition in this case to be bad news for general usability of the applications, unless a radical interface change is made to the Air interface and people remind themselves that these Air applications should ideally be kept small, compact and useful.