---
Post Last Updated:
May 9th, 2014
| First Published:
December 18, 2011
| Subscribe to
Blog
with
or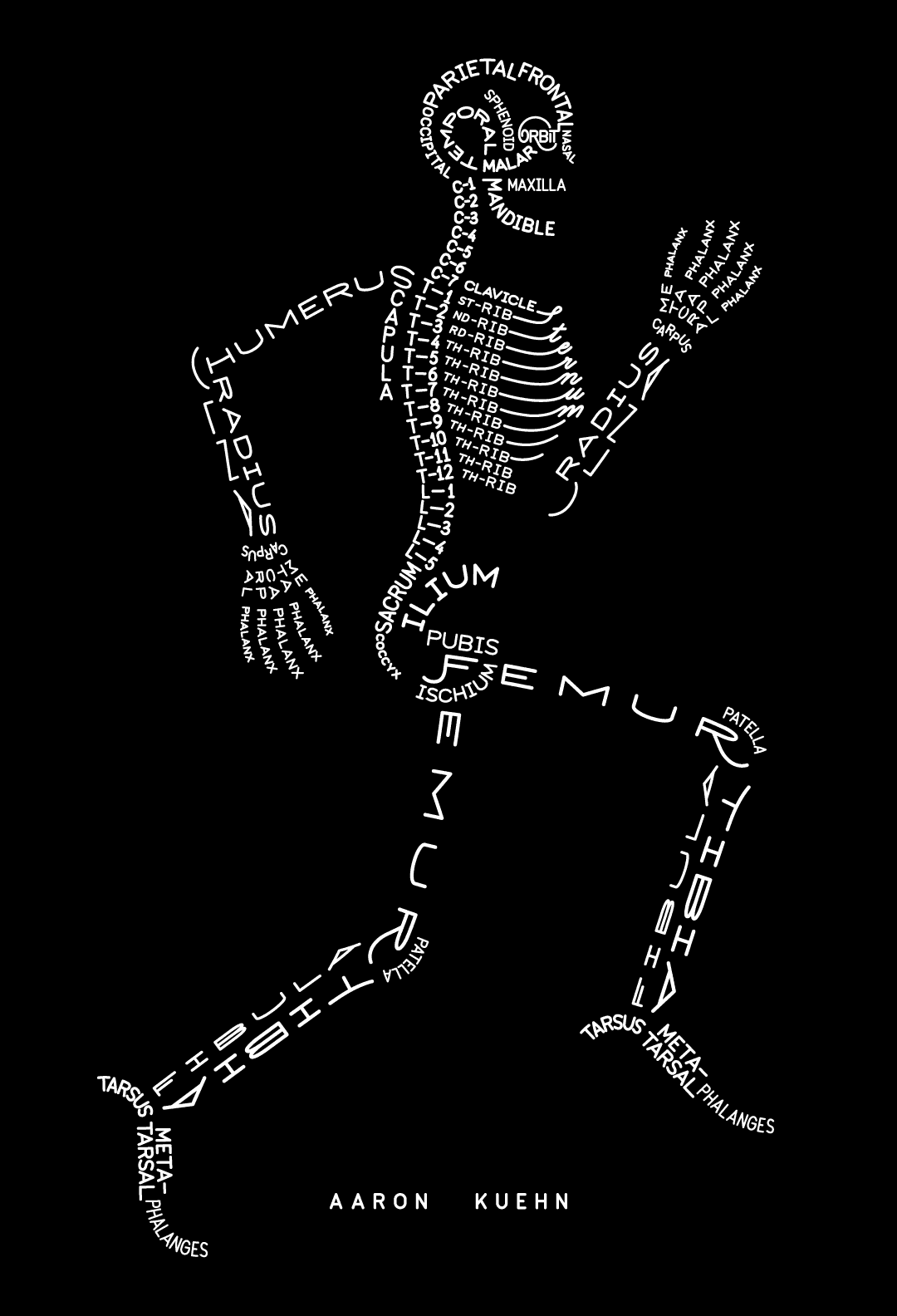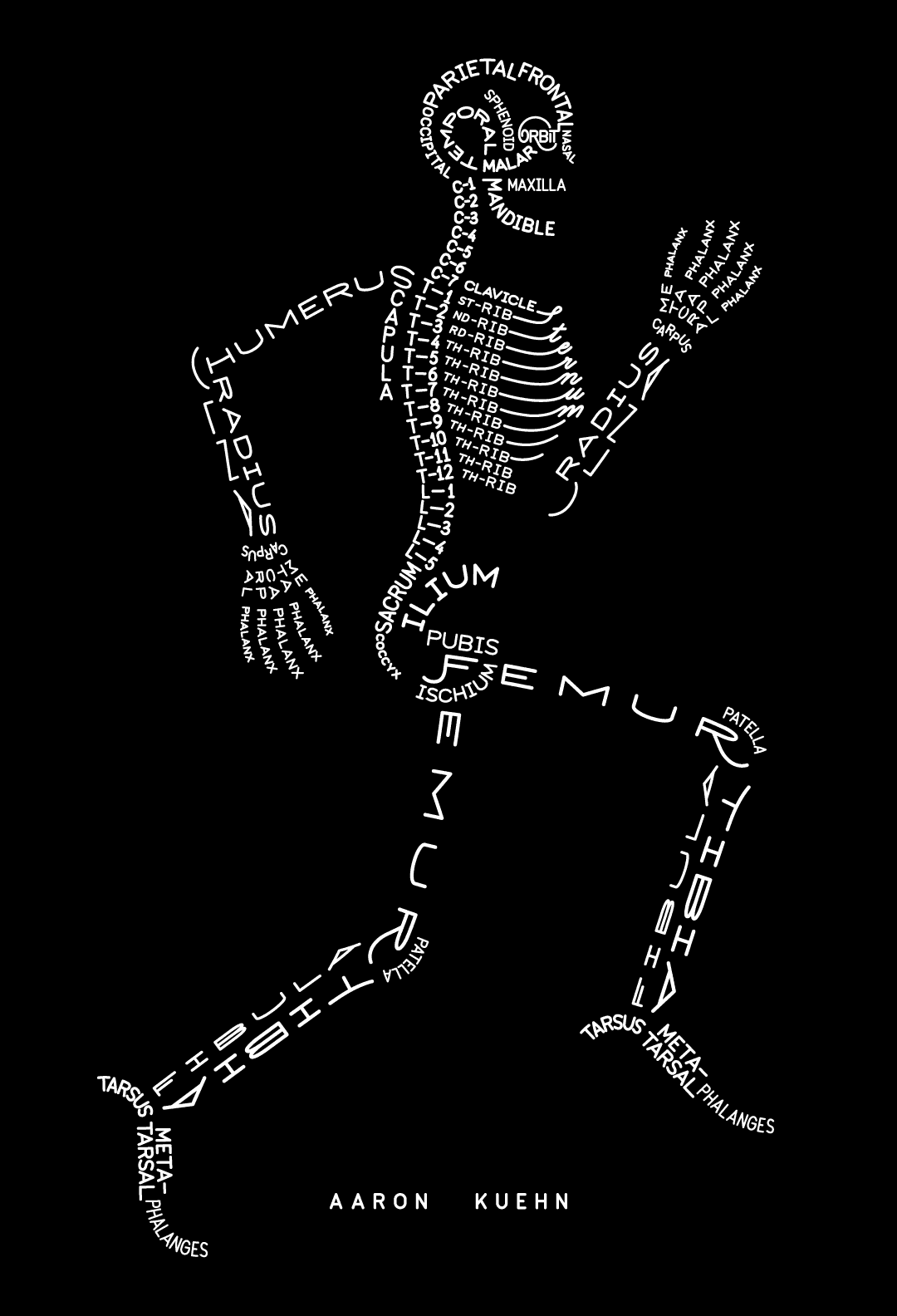 You may already be familiar with Aaron Kuehn's typographic work if you have previously seen the Bicycle Typogram? Strategically placed words to form a bigger picture. Easy to give it a quick glance and move on, but just look at how the skull, for instance, has been formed to create a very clear visual outline from just skeletal words; it really is pretty impressive stuff.
The component bones, ordinarily constructed with rigid mineralized tissues, have been entirely typo-grammatically replaced with 676 free and fused glyphs, together forming a complete skeletal diagram in Latin.
Should one like then one can order prints of the Skeleton and Bicycle Typogram by visiting the link below.
Click on the images to view larger versions, but also click the top-right "full screen" icon to view in maxivision.
View Aaron's original post: Skeleton Typogram
---
Previous Post:
Apple, Their Daft Accessories And The Elevation Dock By Casey Hopkins
Next Post:
Caterham 2012 F1 Team Logo Designs Announced
Posts of Similar Content:

-->
© 2006-2016 All Rights Reserved
The Logo Smith: Logo & Brand Identity Design Studio, with 25 Years Experience,
in Cahoots with, The PR Room - Public Relations Agency: Tech, IoT & Smarthome PR Services.

Graham Smith: 10 Badgers Copse, Seaford, East Sussex, England.
Tel: +44 (0) 7816 527 462 - Email: [email protected]