---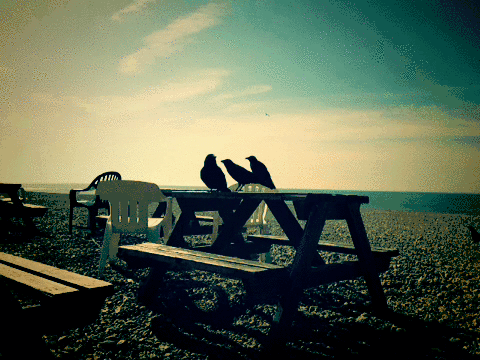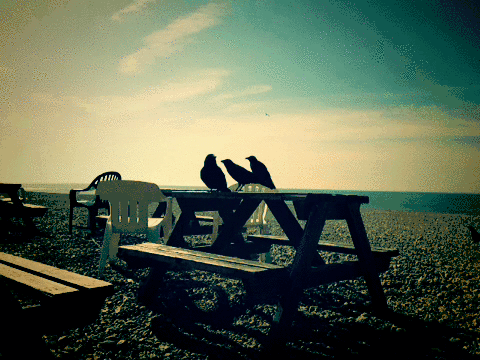 Only managed to do a few half-decent Cinemagr.am's but I am totally loving it. Takes a few goes to get the hang of the iOS app as well as taking still (non panning/shaking) video which seems to be the key to half decent animated.GIF's.
Took these two down the beach this morning. Put the iPhone down on the table and set to record then just masked out the the bits I wanted to loop.
Few limitations at the moment: such as very short 2 second or so loop, somewhat unreliable sharing, web site unreliability, but hopefully, and these are mostly minor niggles, will be improved in future updates. It is free so nothing to loose.
Couple of other attempts with the wonderful Miss Charley as my test subject (apologies for the flickering black bit on the one below).
Have an iPhone and are particularly keen on Instagram? I would pretty much guarantee then that you will love Cinemgr.am It feels like something Instagram could have done, so be interesting to see how it all works out as this seems like a natural progression from static photographs.
---
Previous Post:
Brand Spirit by Andrew Miller
Next Post:
Grand Central Station Anniversary Logo Design by Pentagram
---
Posted By:
The Logo Smith:
Freelance Logo & Brand Identity Designer.
Follow @thelogosmith
Categories:
Blogging
,
Videos
Tags:
GIF
,
ios
,
iphone
More Posts by Category
---
---
Where Can I Hire a Logo Designer?
If you're looking to hire a Freelance Logo Designer, or want to work with a multi-disciplinary Graphic Design Studio, then look no further than The Logo Smith.
With over 25 years experience,
The Logo Smith
offers the following Creative and Tech Services:
Custom Logo Design; Graphic Design; Tag Lines, Brand Identity Design & Redesigns; Brand & Graphic Standards Manuals & Style Guides; Business Stationery; App Icons; Brand Consultation; Typography; Secure Wordpress Installs, Theme Customisation & Web Site Hosting; SEO & Social Media Consultation; PR Services provided by The PR Room, in: Technology PR, Internet of Things PR, Smart Home PR, and Social Media PR.
I'd be thrilled to hear from you, and find out how I can help you with your logo and brand identity design requirements. Please visit my
Hire Me
page, email me at:
[email protected]
.
---
Home » Blog | The Logo Smith | Logo Designer & Brand ID Studio » Blogging » imjustcreative does Cinemagr.am