---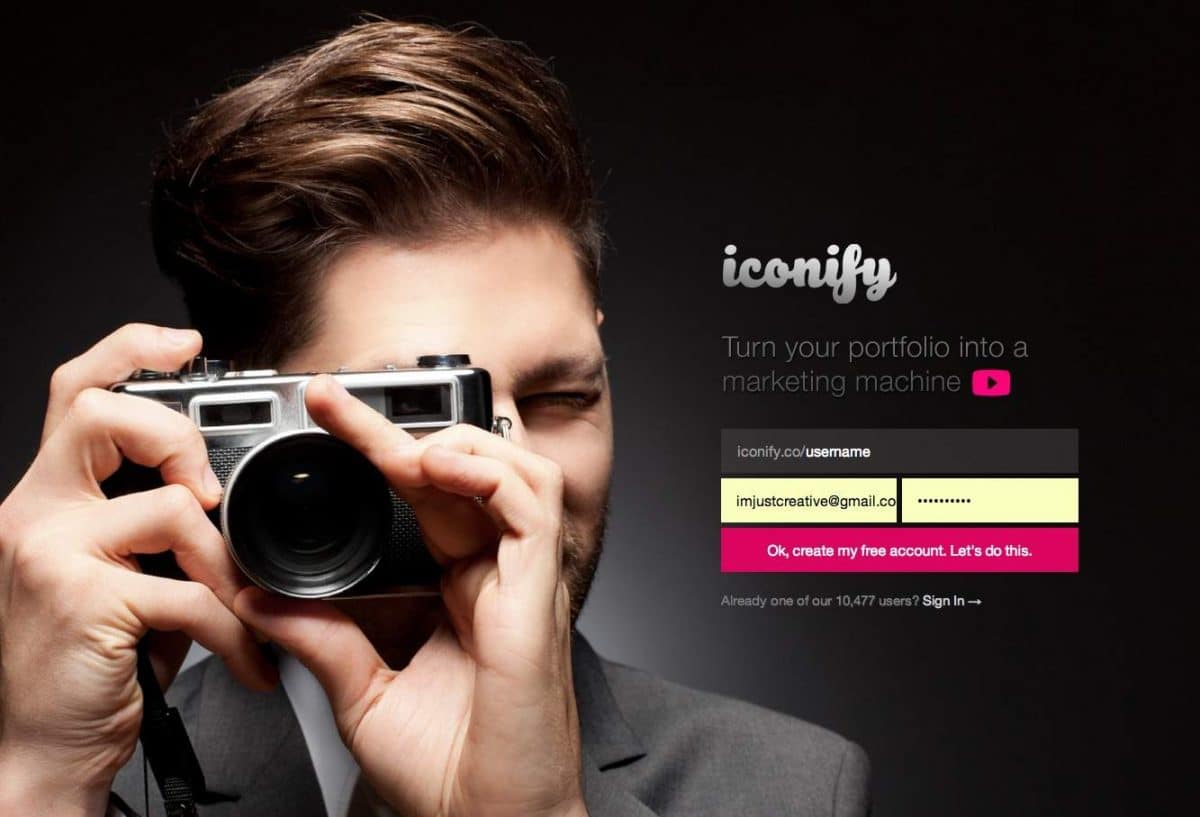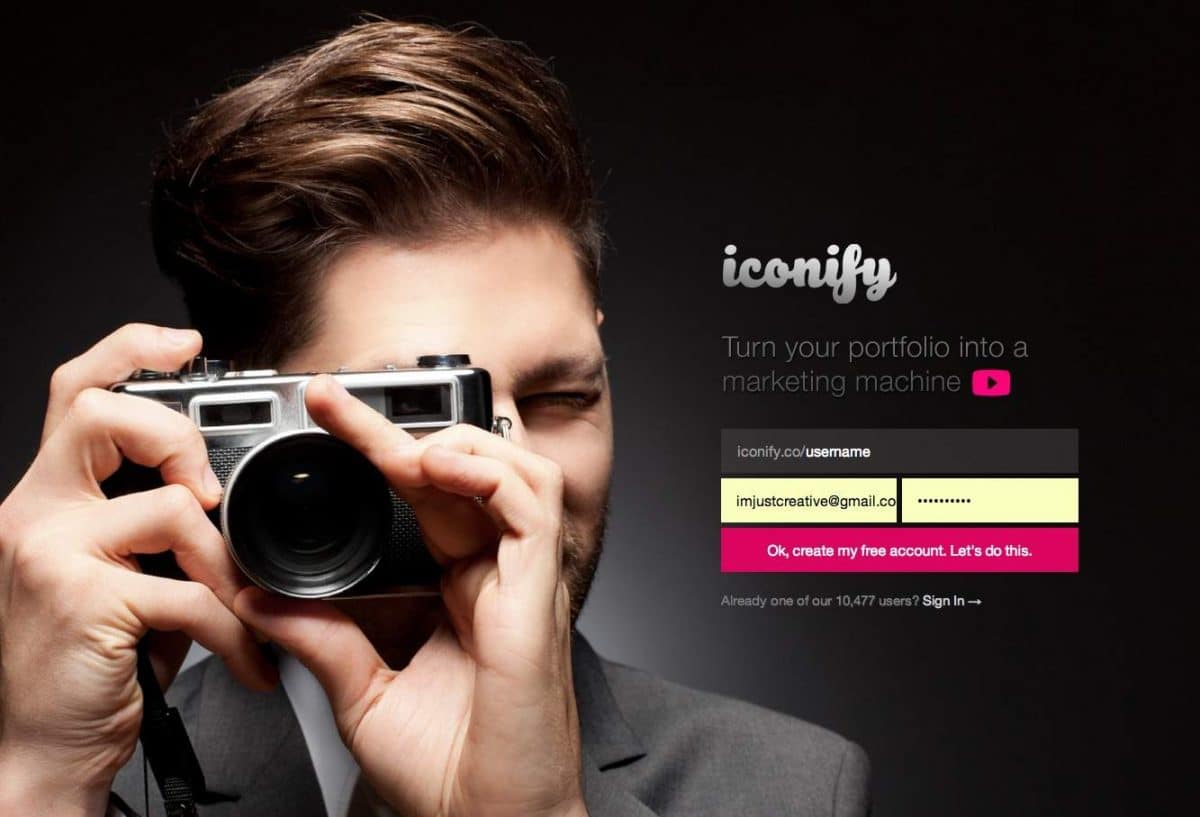 Affiliate Links: Links to Iconify in this post are of the affiliate variety. This means that if you sign-up to the paid plan I get a nice little financial kick-back. I don't usually do affiliate stuff, but I'm making an exception in this case
iconify.co: a clean, fast, responsive and minimal logo portfolio
I did an ever so tiny write-up on iconify.co a while back: Iconify—An Online, Responsive, Minimal & Downloadable Portfolio App before I had chance to use it myself. Now I have used it, uploaded all of my logo and icon designs, just wanted to do a quick follow up on this rather nice online portfolio.
I like it because it's so damn quick and easy to set-up and upload your work. No faffing around, no extraneous fancy extras to get in your way and slow you down from publishing a straightforward really accesible gallery of your work.
Don't think I have used, and continue to use, something as user friendly, both user and client end, as Iconify. You can view my Iconify portfolio here: https://iconify.co/imjustcreative
I have tried them all over the years, they come and go, with the more established ones like: Behance, Cargo Collective, Flickr etc staying the distance, but if you really want a super quick, mobile friendly platform to cleanly display your work then I can't recommend Iconify highly enough.
For me it has become the first 3rd party web based portfolio that I update, usually even before my own hosted portfolio here on imjustcreative, simply because it's just so quick and easy to update. After I have updated Iconify then I usually update the imjustcreative portfolio, then Behance and possibly Flickr if I can be arsed. I used to like CargoCollective, but just having all the customisation options there sort of makes me shudder.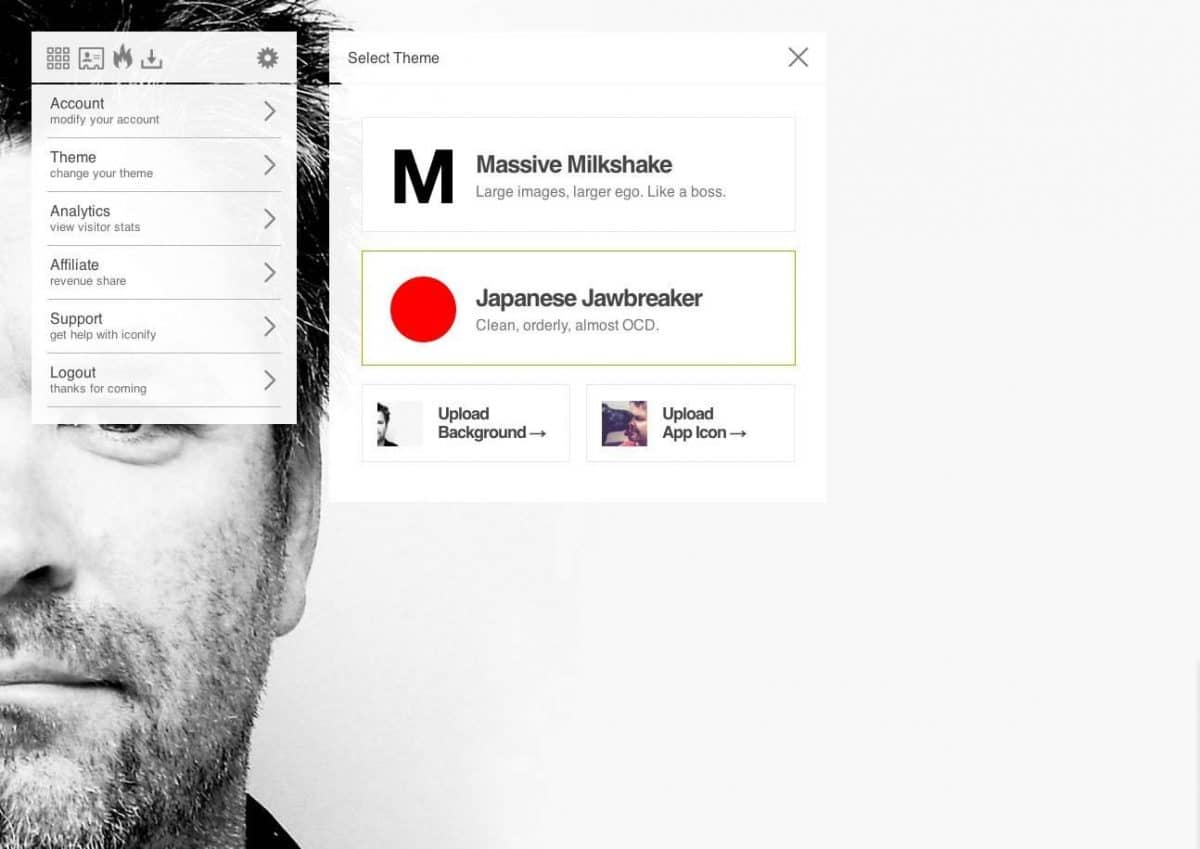 Because you can set up folders on the left side navigation you can basically create self contained projects, or smaller sub portfolios.
I have created a master logo portfolio, a portfolio for my monomarks, and a folder for the few icons I have designed. There are no text entry options, not even captions which I actually love because it forces you to just focus on the imagery and let it speak for it self, which obviously also makes uploading and updating the portfolio so blindingly fast and painless.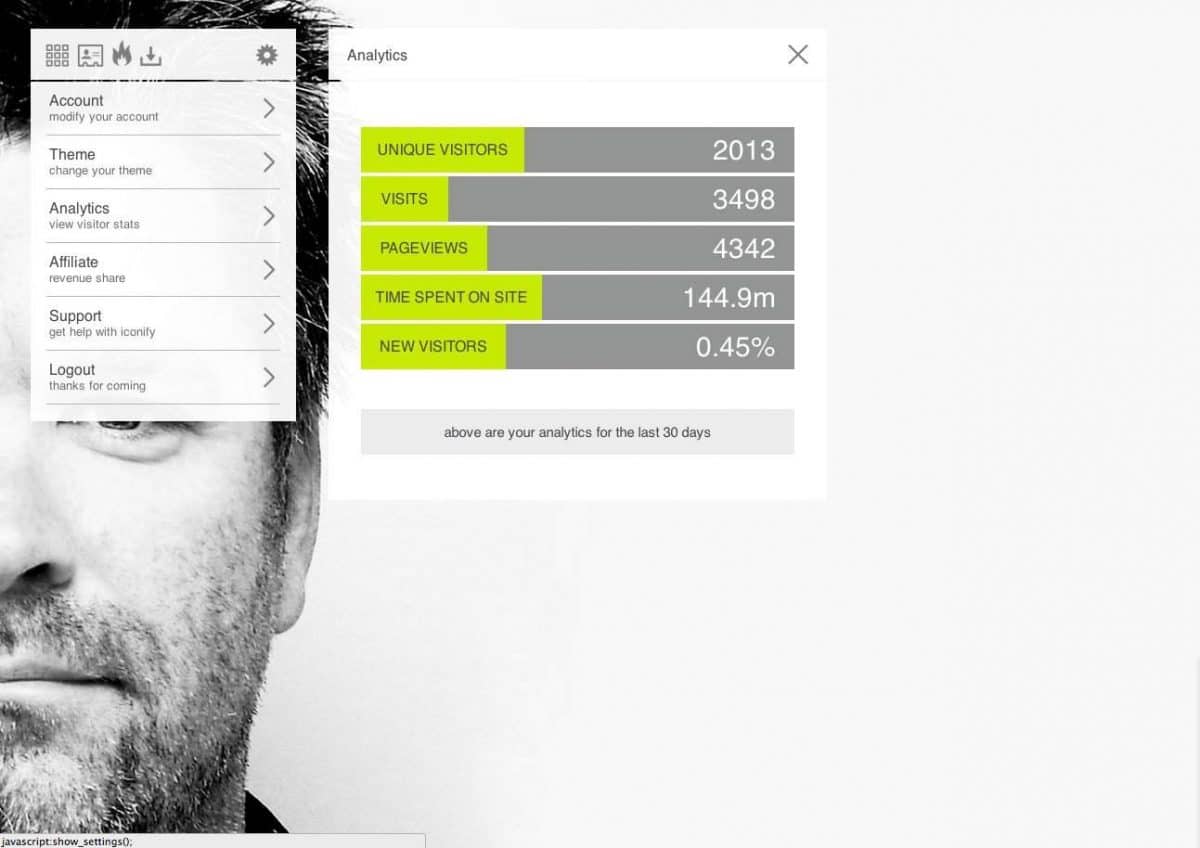 There is a simple analytics page, as well as just two clean themes to choose from, and again: less choice means less time with draining choices to make, and I just love this about iconify.
One of the smartest features is it's mobile friendly nature, from being fully responsive on all devices right down to being able to download, from a mobile device, the portfolio as a mobile app.
If you're stressing because you don't have any kind of portfolio at this moment, then Iconify will enable you to get up and running in no time. If like me you maintain several portfolios then I think Iconify will also provide you with a version of your portfolio that is always ready and waiting to be updated in super quick time. I sometimes use my Iconify URL as I actually prefer the way it looks and works over my own portfolio on imjustcreative!
Sign-up
Got nothing much to lose by signing up for the free plan, then you might come to the same conclusion I have come to.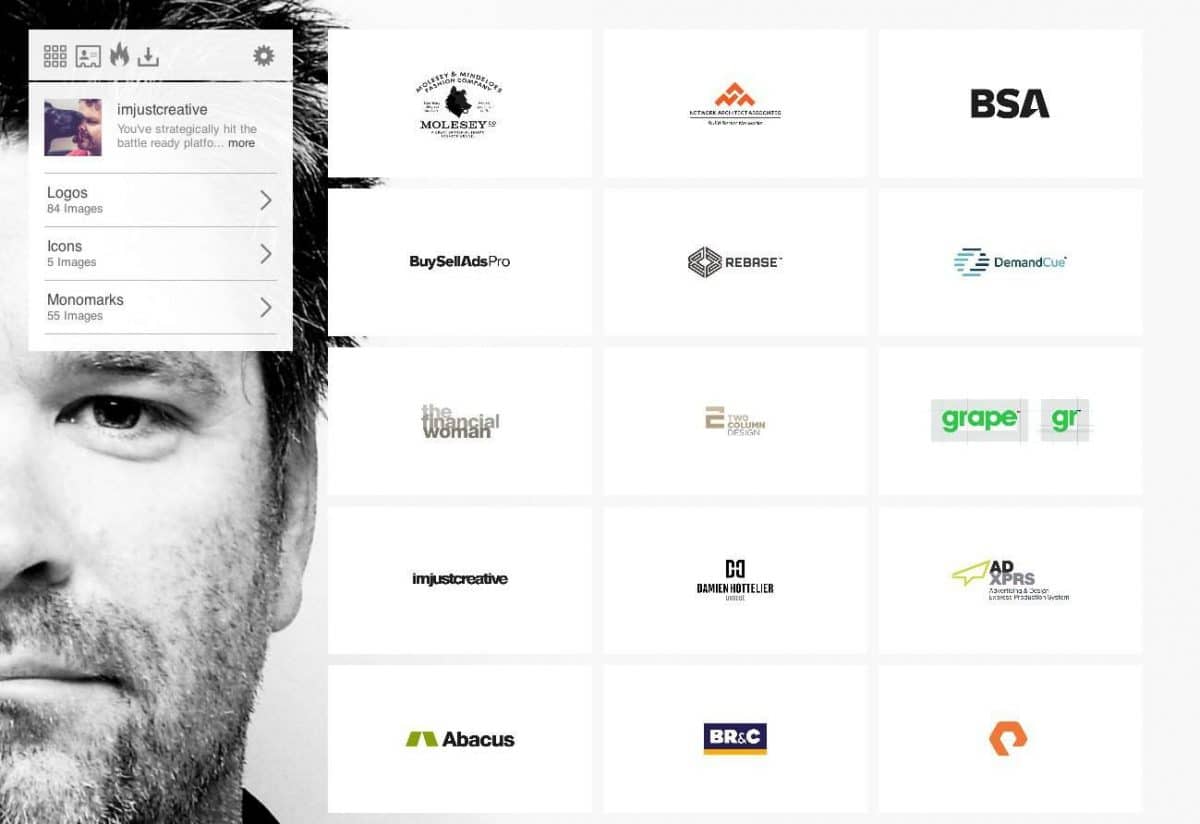 Nice little video from the folks at Iconify:
---
Previous Post:
A Logo Design Project Nearly Wrapped-up
Next Post:
Vintage Cover Designs From The US Space Program
---
Posted By:
The Logo Smith:
Freelance Logo & Brand Identity Designer.
Follow @thelogosmith
Categories:
Flickr
,
Graphic Design Essentials
,
Icons
,
Portfolio
,
Reviews
Tags:
client
,
Logo
,
Portfolio
,
responsive
More Posts by Category
---
---
Where Can I Hire a Logo Designer?
If you're looking to hire a Freelance Logo Designer, or want to work with a multi-disciplinary Graphic Design Studio, then look no further than The Logo Smith.
With over 25 years experience,
The Logo Smith
offers the following Creative and Tech Services:
Custom Logo Design; Graphic Design; Tag Lines, Brand Identity Design & Redesigns; Brand & Graphic Standards Manuals & Style Guides; Business Stationery; App Icons; Brand Consultation; Typography; Secure Wordpress Installs, Theme Customisation & Web Site Hosting; SEO & Social Media Consultation; PR Services provided by The PR Room, in: Technology PR, Internet of Things PR, Smart Home PR, and Social Media PR.
I'd be thrilled to hear from you, and find out how I can help you with your logo and brand identity design requirements. Please visit my
Hire Me
page, email me at:
[email protected]
.
---
Home » Blog | The Logo Smith | Logo Designer & Brand ID Studio » Flickr » iconify.co: a clean, fast, responsive and minimal logo portfolio
© 2006-2016 All Rights Reserved
The Logo Smith: Logo & Brand Identity Design Studio, with 25 Years Experience.

Graham Smith: 10 Badgers Copse, Seaford, England
Tel: +44 (0) 7816 527 462 Email: [email protected]