---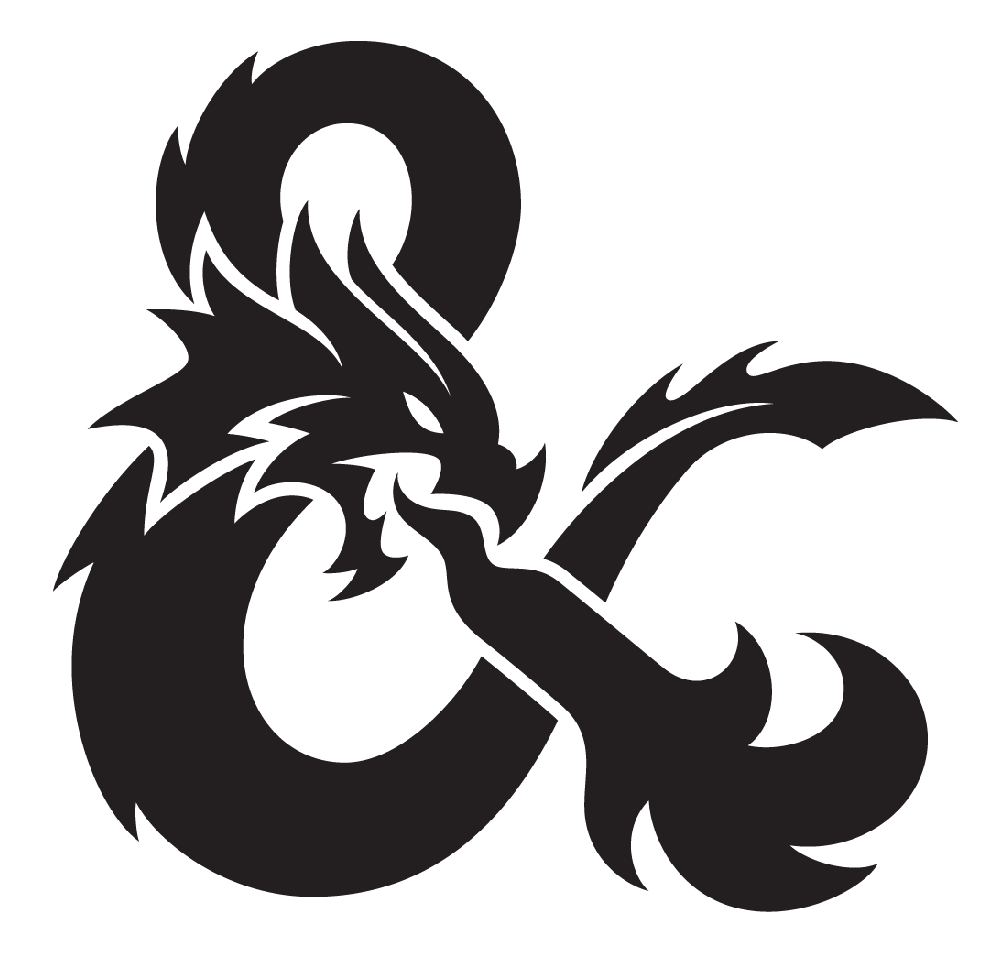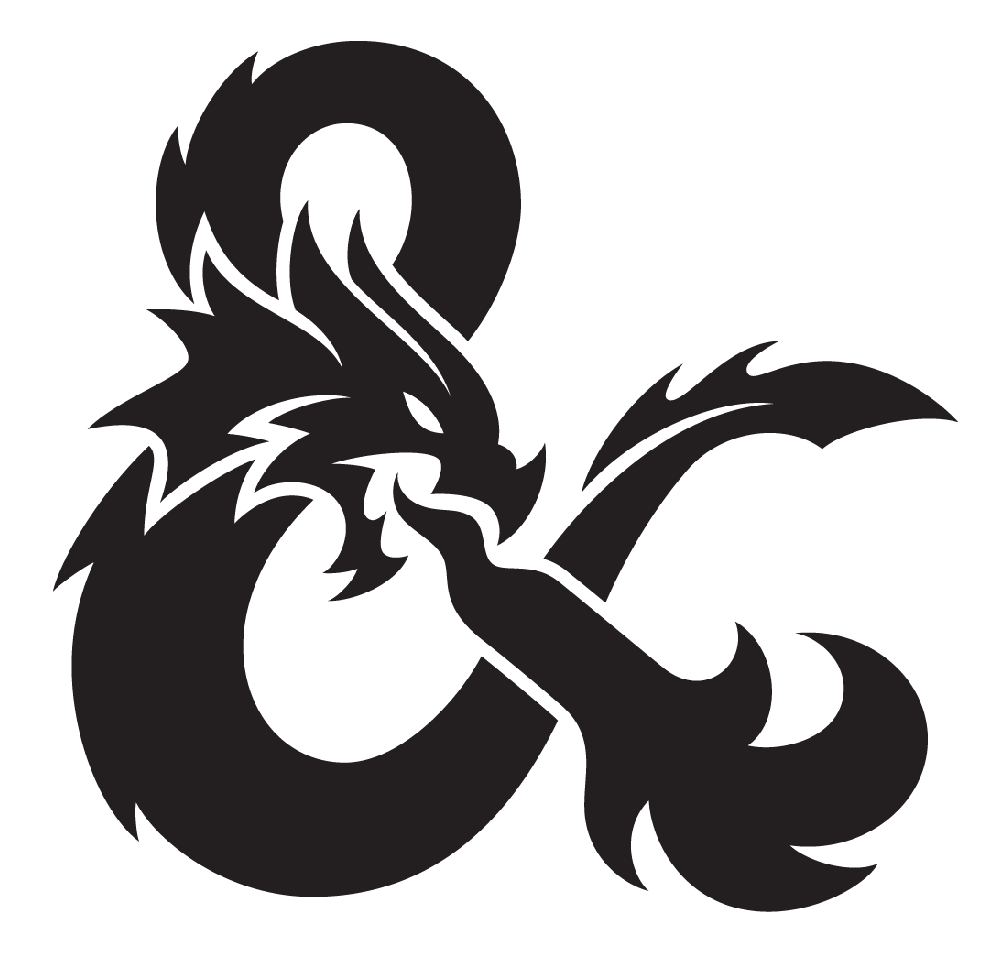 It's kind of hard to actually look at anything other than this beautifully crafted Dungeons & Dragons Ampersand for the new logo redesign. Since when does an ampersand literally outshine, and out class, the rest of the logo?
There is almost a painful injustice to the somewhat insignificant sizing of the ampersand when you really absorb the new Dungeons & Dragons logo design, as a whole, in.
When you see this mighty ampersand enlarged to magnificent proportions, it's clear it is a masterpiece of type craftsmanship that deserves to hog the limelight. Yet, when placed in situ, between Dungeons and Dragons wording, you can't help but feel the ampersand deserves to break free of it's shackles.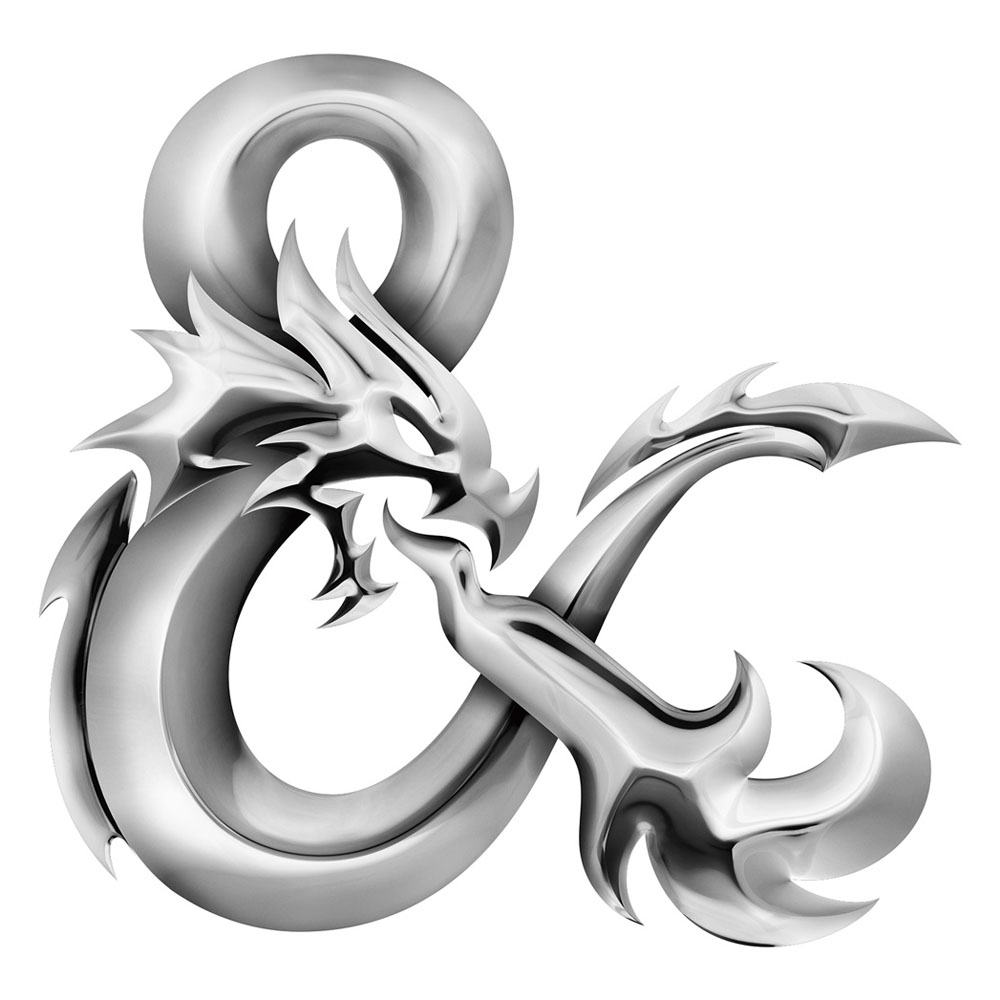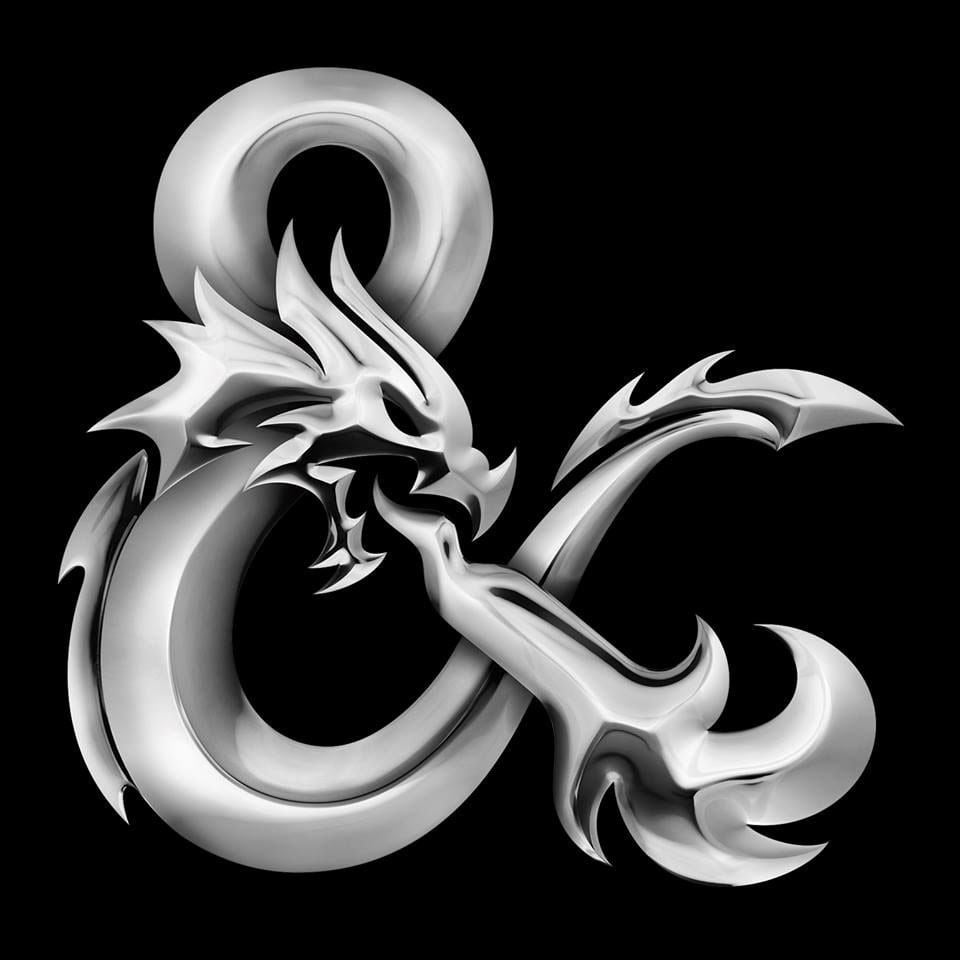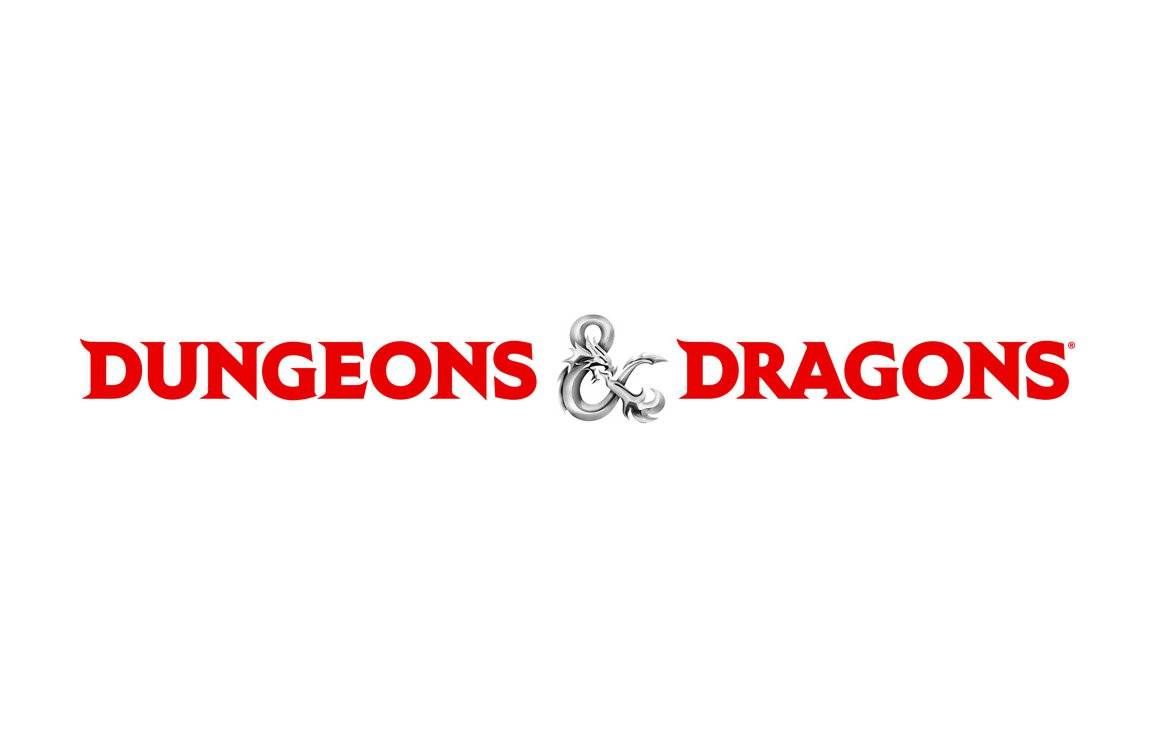 The actual Dungeons and Dragons wording is very tastefully done as well, but I just can't help but feel the ampersand is simply far too beautiful to be an 'and'. Who wouldn't die to have this ampersand as the dominant part of a logo design?
Wondering then if this ampersand will indeed be used solo? I'm thinking it would be a perfect fit for things like a new website favicon, a social media profile photo for Twitter etc? That would be a great used of such an awesome ampersand design, and would make me feel far happier.
As reported by BrandNew: Glitschka Studios designed the ampersand; the in-house design team at parent company, Hasbro, designed the rest of the wordmark and added the chrome effect.
Some of the ampersand variations that Glitschka Studios played with: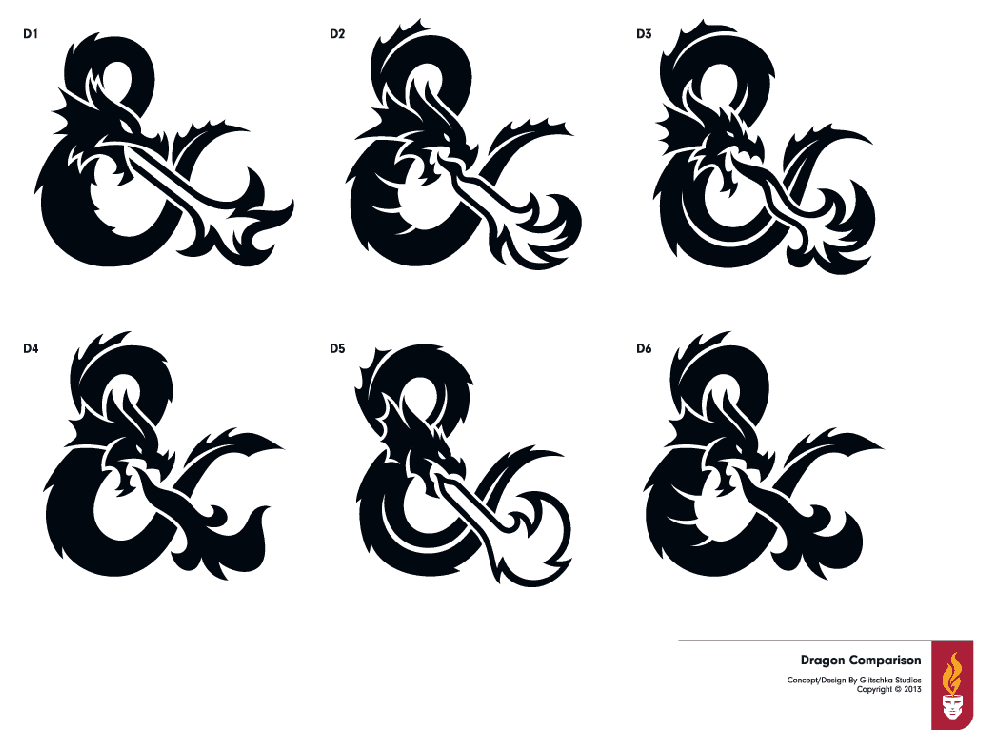 ---
Previous Post:
Kerr Recruitment Logo and Brand Identity ReDesign
Next Post:
What's Your Favourite Logo Design of All Time? #myfavlogo
---
Posted By:
The Logo Smith:
Freelance Logo & Brand Identity Designer.
Follow @thelogosmith
Categories:
Critique
,
Famous Logos
,
Graphic Designer Focus
,
Typography
Tags:
ampersand
,
BrandNew
,
Dungeons & Dragons
,
Glitschka Studios
,
logo design
,
redesign
More Posts by Category
---
---
Where Can I Hire a Logo Designer?
If you're looking to hire a Freelance Logo Designer, or want to work with a multi-disciplinary Graphic Design Studio, then look no further than The Logo Smith.
With over 25 years experience,
The Logo Smith
offers the following Creative and Tech Services:
Custom Logo Design; Graphic Design; Tag Lines, Brand Identity Design & Redesigns; Brand & Graphic Standards Manuals & Style Guides; Business Stationery; App Icons; Brand Consultation; Typography; Secure Wordpress Installs, Theme Customisation & Web Site Hosting; SEO & Social Media Consultation; PR Services provided by The PR Room, in: Technology PR, Internet of Things PR, Smart Home PR, and Social Media PR.
I'd be thrilled to hear from you, and find out how I can help you with your logo and brand identity design requirements. Please visit my
Hire Me
page, email me at:
[email protected]
.
---
Home » Blog | The Logo Smith | Logo Designer & Brand ID Studio » Critique » Feast Your Eyes on the New Dungeons & Dragons Ampersand