BrandNew have dibs on a review of the new StumbleUpon redesign. I'm not totally convinced myself. Going to say up front that this is not a bashing of the idea, but that it's more about the final execution that leaves me wanting to fiddle with it myself.
It just feels almost, but not quite.
As a whole the mark and typography feels half complete like it was pushed to completion with a way past deadline. The pairing of the logo mark and the font just doesn't sit with me.
The wording is solid and dependable, but it just does not lay well with the more fluid, and curvy nature of the logo mark. There are almost two design styles here, and I just don't think whey work well together.
The proportions of the logo mark feel off with the white non-penis icon looking a little lost in a sea of red. I would be keen to see the white icon filling a little more of the red container, or even abandon the red circle and make the white non-penis icon the whole focus.
The idea is not the problem, but I don't think they have put in that extra mile needed, and added the polish that could have seen this looking a little harmonious and tighter.
I think this is an example of when a logo has decent individual elements, but they don't bond together like they mean it.
Bonus Round
And the bonus round comes via the warped, but right, mind of Alexander Bickov.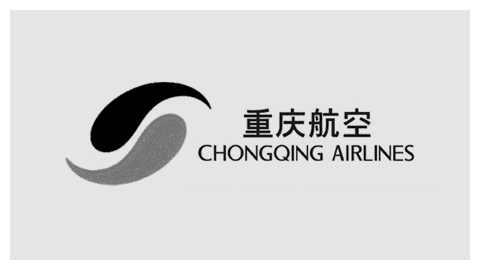 Once again Christian Annyas puts together a mammoth post this time on Airline Logos From China and Hong Kong. I love how Christian spends the time unifying the style of the images, and follows up with some useful descriptive text.
There are nearly 40 examples of these Airline logos so plenty more to see on annyas.com
Found on Typographer Daily
These Landmark Building Logos From Around The World have been doing the rounds the last few days. Initially found on Quipsologies who sourced it from CreativeRoots, but there is still no specific designer credit. Tried doing a Google image search, but nothing much came up at all. So I did practice my due diligence.
These building logos are nicely presented, they just look nice, with that pale yellow photographic cross process effect that is so popular at the moment. There are a few more to see over on CreativeRoots.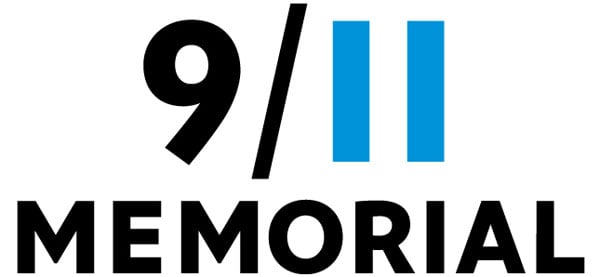 So who, when they first saw this magnificent 9/11 Memorial logo, actually took a blind bit of notice to the typography and realised it's formed from two fonts, and not one? I didn't.
I love articles like this as they can highlight the very things we can all so often go blissfully unaware of.
There is a nice story over on the New York Times blog by David W.Dunlap detailing the people who first noticed it just wasn't Verlag or Gotham, but more a cunning slice and dice, and also words from Landor Associates the designers of the trademark.
Received a pleasant email/mailer from John Lloyd providing information on a web archive of work spanning his 50 years as a graphic designer, and creative director starting back in 1960.
John says, "The archive is conceived as an educational resource and as a contribution to the online preservation and curation of British graphic design history." 
It's been a real treat to have instand access to a wide range of his logo designs from such early times. There are some real classics in this archive from an era when logos were created for companies such as: Nuclear Electric in 1989,  British Nuclear Fuels in 1996, Rover Group in 1986, Vauxhall Cross in 1976 and many more.
Below are a few of my favourites from the John Lloyd & Lloyd Northover Logo & Identity Archive
Been giving some thought recently to the amount of creative logo portfolios I stumble across of late. Many of these logo portfolios seemingly only list their work in text format without so much as a visual clue as to what has been designed.
Will not provide examples of websites as this is not about calling people out, but as an example: you go to a design website because you've heard good things about their recent work, and you might be presented with something like this style of website…
To view each project you would have to click each link in order to get a full appreciation of their portfolio.
Too many times I have visited such websites in order to find nice logo designs for LogoStack, and have been immediately put-off by a text heavy list of client/projects. Instead of quickly seeing first hand the sort of design they can knock-out, I then have to click each text link to see what it's all about. It may be of interest, or it may not.
It really is like they are making it purposefully time consuming for potential clients, or other designers, to efficiently view their work.
Minimalism is one thing, but it doesn't have to be at the expense of usability and practicality.
It's like having a shop where you don't have anything in the window display with everything being sold contained within closed drawers.
Why?
Don't assume that people who visit your site have the time and inclination to sit and click each of your projects to see what you can do. This is amplified because so many websites I visit have this same similar set-up.
I really don't get it at all.
Should one not be proud of ones work, and feel good about making it accessible as a whole rather than getting people to jump through hoops? A text only list of your work may look neat and tidy on your homescreen, but if you don't also offer a way to glance at more than one project at a time then you are making it way too troublesome and time inefficient.
As much as I love finding new creative websites and portfolios I simply will not spend time clicking each text link to see each bit of work.
When I visit a website I would like to have a nice overall selection of images/thumbnails, or some other form of interactive gallery. My own logo portfolio is less than exciting in terms of CSS/HTML wizardry, but it does provide a quick and easy way for people to see the sort of work I do. I also provide a link that takes you to a page, or blog post, from each thumbnail that provides more imagery or description.
I have also added a new drop-down menu under the main navigation that provides quick links to featured logo projects, but it also provides a link to my main logo portfolio. It's not perfect, but I genuinely feel it's a damn site easier than having to wade through text link after text link to unearth any kind of work.
Why not make it easy, practical and efficient for people to quickly view your overall style of work on a first visit and glance. Otherwise you could risk alienating people with your stupid sense of impractical minimalism.
I just fail to understand why so many designers/creatives make their portfolios so infuriatingly time consuming to navigate and check out.
But what do you think? Am I moaning and whining about nothing?
Whilst digging around for more links to update my Bulging Sack of Corporate Identity Guideline Resources and finding more cool logo designs for LogoStack I came across an utter beauty of a website sensibly called A Website about Corporate Identity.
It is devoted to providing key bits of corporate identity information such as: designer/agency, typefaces, colours for literally 100's and 100's of brands.
A Website about Corporate Identity
The Resources section contains additional information about corporate identity, including a bibliography and links to related sites on the internet.
Furthermore, the site provides a catalogue containing descriptions of a large number of corporate identities.
View the entire catalogue over at A Website about Corporate Identity.
Various Logos Created Entirely with CSS is rather neat which I found via Dan Cederholm on Twitter. I am not at all proficient at web design so the idea of creating these logos purely out of CSS seems quite remarkable, but also given how much code they take I wonder how practical.
But as a demonstration of the power of CSS this is, at least for me, nicely impressive.
I can't seem to find any names or mention of designer/designers/developers for this site. If you have that information, then I would be greatful for a nod so I can credit appropriately.
View more Logos Created Entirely with CSS 
Logo Design Ideas: Trusting Your Client Over Your Own Gut
I had an interesting situation with a very recent client which helped me reaffirm that what I may believe to be right, or most appropriate, for my client may not be right or most appropriate after all.
It was not so much about my choice being wrong or even inappropriate, but that in this case my preferred choice was not the clients choice.
Herein is a lesson in not being an arrogant twat.
A little background
I was approached to work on a highly secretive logo project—it's still under wraps at time of writing—with a rather tight time frame of 2 weeks. The thing that intrigued me was the name of this new company, and that it would provide a very challenging project in terms of how best to visualise their brand.
I gladly took the project, and spurred on by a generous budget eagerly set to work with my pencil and sketch book.
The agreement was that I would provide the client with all my sketches, thoughts, ideas when I felt I was fresh out of juice. At this early stage the client was not really sure in what direction to take the branding so wanted to see a selection of polar opposite ideas so that the most appropriate one would jump out.
I don't often do this, but in this case the client was very sure about being able to work through rough idea after rough idea without getting confused or overwhelmed.
Skip 2 Weeks
Time to scan in all the pages of sketches and prepare any digital mock-ups that I had done to send over to the client.
There were a few clear favourite logo designs with one leading design that I felt summed up the brand as well as being a totally awesome play on their tag-line. I was sure that when the client saw all the ideas against my personal favourite they would agree. To help with their decision making I also took time to better prepare my idea to show it in context, and basically push it over the others.
I was so sure they would see the reasoning I put behind this logo idea which was logically conceived as well as having a quaint and visually charming logo mark.
Fail
Given the title of this post it would then come as no surprise that they didn't choose my idea, but in fact choose a variation of one of my other preferred solutions, but this variation should not have been shown to the client. It slipped in and I was kicking myself for being such a dick head.
Truth be told I was slightly cursing under my breath whilst trying to plan my return strike so that they would ultimately have no choice but to listen to me.
No Movement
Should also come as no surprise that although the client agreed that my reasoning was very sound they simply liked this other idea much more.
Internally I just could not get behind it, but on the exterior I acted like a rational adult.
A Week Later
A week had provided me with some time to get over myself, and accept I was not in control, and we progressed with the project.
The next stage was the design of the business cards so I was determined to do what I could to pull all this together in a way I could be pleased with.
With the business card taking shape I realised my whole opinion of the logo design was changing as I was imagining certain print effects being utilised. Two sheets of 180gm uncoated white card stuck together would give us the chance to emboss both sides with this very minimally designed logo mark.
All of a sudden I could see the finished result and a renewed sense of excitement and enthusiasm came my way. No longer did the logo suck, but it now totally owned this business card.
Simply
Even though you may feel a client is not listening to you on the choice of final logo design, it can lead to a happy ending.
I was so caught up with my own sense of what I wanted for them that I almost totally neglected to see it from their side.
I think the extreme rushed nature of the project as well as the rather unorthodox prep and presention of the ideas contributed to loosing sight of the bigger picture.
The Client Was Right
In this case the client called it totally right, and I am so very pleased they didn't buckle under my protests.
Ironically I always tell clients never to rush into making a decision the moment they see the first batch of logo designs. I ask them to sit on them for a few days before analysing and making rushed decisions. If after a few days they are still unhappy then we move on.
On more than a few occasions I have sensed their unhappiness at seeing the first ideas, but to then see a change in their opinions 3-5 days later resulting in a positive reaction, and a keenness to proceed.
I could have/should have listend to my own advice instead of becoming ever so slightly stubborn, and saved myself from some internal head butting.
The client was right, in their final choice of logo design, and for that I am happy because I can totally see that they were.
And The Moral Is?
If you find yourself in a similar situation, where you are doubting the saneness of your client after seeing them choose what you feel is the the worst possible design, then take a breath and give it a chance.
You could help yourself by only showing the client the ideas you feel are worthy, but we are not always in that position. As much as I swear on the ideals of only giving the clients the best of the best we can find ourselves giving in and showing EVERYTHING we have done.
We can be our own worst client.
If you are familiar with my blog then you know I can be quite blunt, but typically I do so with comparisons and a sense of constructive criticism.
Case studies like The Gap, Waterstones, Starbucks and Swiss Air create different emotions and leave you with different thoughts on their rebranding strategy. Whilst I still try to mix in some of my straight-talking.
I have to say I find the new British Gas logo redesign quite disappointing.
A few months back my girlfriend and I actually thought we saw a new logo on the back of a British Gas van, but when I followed it up on Twitter no one seemed to know anything about it. I put that down to a miss-sighting or maybe a logo not belong to British Gas. Now I can see it was the British Gas logo which they obviously have been rolling out rather slowly over a period of time.
Typography
The typography for starters looks awkward, and is a big let down for me. That font looks clunky being more suited to a logo found on 99Designs, and not a national company.
I look at that font and it simply feels a total missmatch.
The font choice is trying to be trend, and modern, but all it achieves is a cheapening the brand. I wonder how long this logo will last before it becomes outdated?
The biggest problem with this whole logo though is the tag-line as looks like it has been shoe-horned in with tracking that is way too tight.
Not only is the spacing and sizing totally fucked up the colour is way to bright and takes your eye away from the brand name. Ironically in this context not a great problem as the logo type sucks. Tag-lines are there to serve a secondary purpose not to look like they are screaming for attention.
Tag-lines
Tag-lines need to be treated with care and respect not just slammed in there at the largest size you possibly can. In this case the whole logo would look better without that tag-line.
Then there is the actual wording which I feel is a little on the cheesy side. "Looking after your world." Really?
Timeless
Honestly? I thought the existing logo was as timeless as you could get and I was always loved seeing the white out version placed on those all over blue British Gas vans. When you saw one of those blue vans you knew straight away what it was with the logo looking neat and solid.
I have always admired the British Gas logo more so since they seemed to have simplified the logo colour across their vehicle liveries. I was even due to put it up on my logo inspiration gallery LogoStack.
I can sort of see why additional colour was introduced with the whole eco and renewable slant on energy, but not sure that changing the actual brand mark to one with gradients and a new shape was the right move.
I am not against the new logo mark as it's quite vibrant with a nice fresh clean feel. I just don't think it works, or is suitable, in this context as well as the accompanying font choice being a let down. The wrong font can destroy an otherwise clean and solid logo mark, and that's what I feel has happened here.
The old/existing British Gas logo has loads of rome for tweaking and refreshing, but I feel this change is a tad too much.
Work could have been done to update/refresh the old/existing British Gas logo without looking like someone let some over eager designers loose without any clear direction.
I can't help but see this as something you might get from a crowd-sourced project.
"We need a new logo kids so show is what ya got…"
Thumbs Down
Who knows what goes on behind the scenes with various senior level managers getting bullied into a new contract by arrogant agency types. We are not privy to all the information that may or may not put the rebrand into perspective. So all I can is look at it from just an aesthetic view point: this rebrand gets a big thumbs down and leaves me a little sad.
Often with previous cases, as mentioned above, I also offer my own design solution, but in this case I will give it a miss. I loved the old logo and not a fan of the new one. Hard for me to really offer up any useful ideas when there is nothing much to play with.
Why? Why to a rebrand, and why to accepting this design? Love to know those answers.
When clients approach me asking for a rebrand I really do push them to understand why. If they can't provide me with a adequate or logical reason for a change, then I will absolutley not take on the project unless a middle ground can be reached. This middle ground may involve a slight updating of the typography, colours, logo imagery etc.
On the whole I prefer to keep with what works, or tweak if absolutley neccessary.
Maybe time will tame my initial thoughts on this, but I don't think enough to ever favour it over the old/existing one. It just feels really rather "meh".