Caught this on the wire yesterday over on Serif and Sans, and you know what? I have totally taken to the new HP rebrand created by Moving Brands. Shame, at least for the time being, it is not being implemented by HP. I was so caught up with the graphics that I neglected to read a little deeper which would have enlightened me to the full story.
I'm not overly familiar with HP stuff so don't, or can't really share a lot of other peoples negativity about the overall lack of vision with it's products etc etc. This is just about the aesthetics for me at this point.
You can read a far more in-depth analysis of the redesign used over on BrandNew.
But, regardless. Let's move on as though HP had opted to use it.
---
Feels great to actually have a rebrand that feels like they are grabbing the bulls by the horn and moving enthusiastically forward opposed to some of the utter crap recently churned out over recent months. Looking at you British Gas!
This is sharp, I have to say. The stationery rocks it out with that slanted vertical alignment following the angle of the logo mark. Details! I mean, just look at that black presentation box with the cut-outs even following the cut of the "HP". Details.
The successful application of a new, and reenergised brand identity would be what companies like Moving Brands stake their, and their clients, reputations on.
With a company like Moving Brands the evolution of an identity generally takes on dynamic proportions, so best to head over to the HP project page on Moving Brands and watch some of the video's to see how the new HP brand has been brought to life.
HP | Moving Brands - a global branding company.
There are never any shortages of novel, and inspired business cards with designers seemingly going all out to push the creative boundaries for the common business card. Every day I see some amazingly cool, creative, inspired, beautiful, ingenious, stylish and down-right odd cards, and one almost starts to feel this is the norm.
Is this a selection of bike tools fashioned into a business card, or a business card fashioned into a bike tool for Broke Bike Alley?
For some reason I saw these business cards for Broke Bike Alley, designed by Rethink, and was immediately inspired—I know this is not a new project, having been posted a number of times since early 2010. The thick metal card with various tools fashioned out of it just strikes me as utter genius as well as useful. You look at it and it seems such a totally obvious idea, and quite possibly this isn't the first time it has been done, but regardless I think these Broke Bike Alley cards are just stellar.
One has to wonder how much these cost to print/manufacture, and how freely they are given out?
It's Not Just About The Card
I'm not just write this post because the card is cute. Nope. There is another factor at play which can often go unmentioned, and forsaken, at the expense of cute things.
Important to note that the overall first impression was not just the card design, but the brand name that with the card design created the interest. There is a definite ring to Broke Bike Alley as well as it being rather literall. When you get both creative ingenuity along with a creative brand name you have the foundations of some amazing branding and marketing options.
I think it's easy to point a finger towards the companies where the creation of a brand name simply was not considered the utmost priority. In many cases the actual brand name sets the benchmark from which all subsequent branding, marketing and advertising efforts will take their cue. There is only so much that the best creative hands can do with a lame ass, or totally inappropriate name.
Visit ReThink's website / Found on JayMug
---
Little side note:
Recently worked on a bike shop identity called PedalWorks which name I also happened to think was brilliant. When the client first approached me for a logo I was right on it because the name allowed for endless possibilities.
"Subject matter is just as important for a logo designer than it might be for a photographer, painter etc."
When you have a dull, totally random name then things become much harder, and often less desirable to work on.
The Coffee Co•Op Brand Identity by Jake Dugard has taken my breath away; this is some seriously cool creative talent.  The real travesty is that The Coffee Co•Op is a fictional company— this was for a grad school campaign—so you can't even enjoy the spectacular creative work that Jake has put into this. I would even go so far as saying this has to be one of the best coffee identities I have seen, real or concept.
That for me is a real crying shame, and almost seems such a hideous waste of such a great coffee identity. There will be no holding one of those gorgeous coffee mugs in your hand. :0(
Before I realised this was a concept I was about to hook it over on LogoStack. No can do.
Putting all that aside; kudos to Jake, and hat-tip to The Dieline for posting it originally.
View The Coffee Co•Op Identity over on Jake's portfolio
BrandNew have dibs on a review of the new StumbleUpon redesign. I'm not totally convinced myself. Going to say up front that this is not a bashing of the idea, but that it's more about the final execution that leaves me wanting to fiddle with it myself.
It just feels almost, but not quite.
As a whole the mark and typography feels half complete like it was pushed to completion with a way past deadline. The pairing of the logo mark and the font just doesn't sit with me.
The wording is solid and dependable, but it just does not lay well with the more fluid, and curvy nature of the logo mark. There are almost two design styles here, and I just don't think whey work well together.
The proportions of the logo mark feel off with the white non-penis icon looking a little lost in a sea of red. I would be keen to see the white icon filling a little more of the red container, or even abandon the red circle and make the white non-penis icon the whole focus.
The idea is not the problem, but I don't think they have put in that extra mile needed, and added the polish that could have seen this looking a little harmonious and tighter.
I think this is an example of when a logo has decent individual elements, but they don't bond together like they mean it.
Bonus Round
And the bonus round comes via the warped, but right, mind of Alexander Bickov.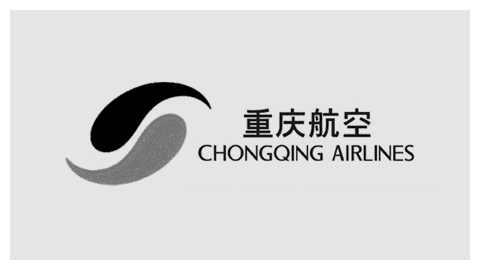 Once again Christian Annyas puts together a mammoth post this time on Airline Logos From China and Hong Kong. I love how Christian spends the time unifying the style of the images, and follows up with some useful descriptive text.
There are nearly 40 examples of these Airline logos so plenty more to see on annyas.com
Found on Typographer Daily
These Landmark Building Logos From Around The World have been doing the rounds the last few days. Initially found on Quipsologies who sourced it from CreativeRoots, but there is still no specific designer credit. Tried doing a Google image search, but nothing much came up at all. So I did practice my due diligence.
These building logos are nicely presented, they just look nice, with that pale yellow photographic cross process effect that is so popular at the moment. There are a few more to see over on CreativeRoots.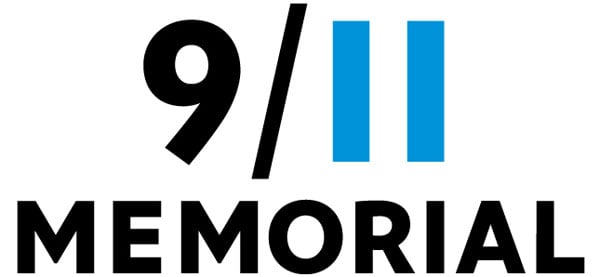 So who, when they first saw this magnificent 9/11 Memorial logo, actually took a blind bit of notice to the typography and realised it's formed from two fonts, and not one? I didn't.
I love articles like this as they can highlight the very things we can all so often go blissfully unaware of.
There is a nice story over on the New York Times blog by David W.Dunlap detailing the people who first noticed it just wasn't Verlag or Gotham, but more a cunning slice and dice, and also words from Landor Associates the designers of the trademark.
Received a pleasant email/mailer from John Lloyd providing information on a web archive of work spanning his 50 years as a graphic designer, and creative director starting back in 1960.
John says, "The archive is conceived as an educational resource and as a contribution to the online preservation and curation of British graphic design history." 
It's been a real treat to have instand access to a wide range of his logo designs from such early times. There are some real classics in this archive from an era when logos were created for companies such as: Nuclear Electric in 1989,  British Nuclear Fuels in 1996, Rover Group in 1986, Vauxhall Cross in 1976 and many more.
Below are a few of my favourites from the John Lloyd & Lloyd Northover Logo & Identity Archive
Been giving some thought recently to the amount of creative logo portfolios I stumble across of late. Many of these logo portfolios seemingly only list their work in text format without so much as a visual clue as to what has been designed.
Will not provide examples of websites as this is not about calling people out, but as an example: you go to a design website because you've heard good things about their recent work, and you might be presented with something like this style of website…
To view each project you would have to click each link in order to get a full appreciation of their portfolio.
Too many times I have visited such websites in order to find nice logo designs for LogoStack, and have been immediately put-off by a text heavy list of client/projects. Instead of quickly seeing first hand the sort of design they can knock-out, I then have to click each text link to see what it's all about. It may be of interest, or it may not.
It really is like they are making it purposefully time consuming for potential clients, or other designers, to efficiently view their work.
Minimalism is one thing, but it doesn't have to be at the expense of usability and practicality.
It's like having a shop where you don't have anything in the window display with everything being sold contained within closed drawers.
Why?
Don't assume that people who visit your site have the time and inclination to sit and click each of your projects to see what you can do. This is amplified because so many websites I visit have this same similar set-up.
I really don't get it at all.
Should one not be proud of ones work, and feel good about making it accessible as a whole rather than getting people to jump through hoops? A text only list of your work may look neat and tidy on your homescreen, but if you don't also offer a way to glance at more than one project at a time then you are making it way too troublesome and time inefficient.
As much as I love finding new creative websites and portfolios I simply will not spend time clicking each text link to see each bit of work.
When I visit a website I would like to have a nice overall selection of images/thumbnails, or some other form of interactive gallery. My own logo portfolio is less than exciting in terms of CSS/HTML wizardry, but it does provide a quick and easy way for people to see the sort of work I do. I also provide a link that takes you to a page, or blog post, from each thumbnail that provides more imagery or description.
I have also added a new drop-down menu under the main navigation that provides quick links to featured logo projects, but it also provides a link to my main logo portfolio. It's not perfect, but I genuinely feel it's a damn site easier than having to wade through text link after text link to unearth any kind of work.
Why not make it easy, practical and efficient for people to quickly view your overall style of work on a first visit and glance. Otherwise you could risk alienating people with your stupid sense of impractical minimalism.
I just fail to understand why so many designers/creatives make their portfolios so infuriatingly time consuming to navigate and check out.
But what do you think? Am I moaning and whining about nothing?
Whilst digging around for more links to update my Bulging Sack of Corporate Identity Guideline Resources and finding more cool logo designs for LogoStack I came across an utter beauty of a website sensibly called A Website about Corporate Identity.
It is devoted to providing key bits of corporate identity information such as: designer/agency, typefaces, colours for literally 100's and 100's of brands.
A Website about Corporate Identity
The Resources section contains additional information about corporate identity, including a bibliography and links to related sites on the internet.
Furthermore, the site provides a catalogue containing descriptions of a large number of corporate identities.
View the entire catalogue over at A Website about Corporate Identity.