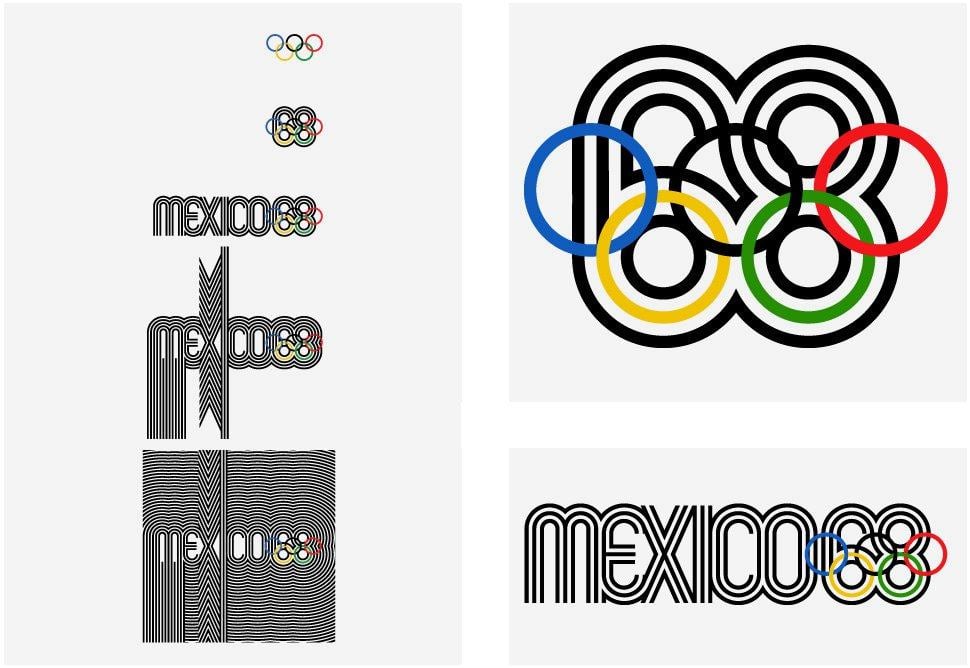 If you are looking for a pretty complete run-through of the 1968 Mexico Olympics logo and graphic system (brand identity), then this is a pretty decent place to start.
Found a huge article over on Graphic Ambient that contains image-after-image of the Olympic logo and graphic system in real-world scenarios, as well as more deconstructed style logo images.
Lance Wyman was the main creative genius behind the 1968 Mexico Olympics Logotype as well as setting the tone for the rest of the Olympic identity:
The Mexico 1968 logotype, based on traditional forms from Mexican culture (above) as well as being 60's Op-art kinetic typography, set the tone for the entire graphics system.

1968 Mexico Olympics, Mexico by Mexico 68 Design Team
From Graphic Ambient: The starting point was the mandatory five-ring logo that identifies the modern Olympic Games. It was the realisation that the geometry of the five rings could be expanded to generate the number '68′, the year of the games and with the addition of the word 'Mexico' the logotype was created.

Mexico 68 clearly identifies the country, the year and the event. The distinct geometric forms suggest early Mexican cultures and Mexican folk-art, and the final design references 1960′s Op Art.

Program Director
Pedro Ramirez Vázquez
(Chairman of the Organizing Committee)

Design Team Directors
Urban Design: Eduardo Terrazas
Olympic Publications: Beatrice Trueblood
Student Design Team: Manuel Villazon
Special Projects: Peter Murdoch
Graphic Design: Lance Wyman

Graphic Design Team
Lance Wyman, Beatrice Colle,
Jose Luis Ortiz, Jan Stornfeld
Lance Wyman: "In 1966 I went to Mexico City with Peter Murdoch to participate in a competition to design the graphics for the 1968 Mexico Olympic Games. It was the beginning of an adventure that has continued to influence my work and my life.

The Mexico68 logotype that I designed was instrumental in winning the competition. The resulting design program, a multidimensional integration of logos, typography and color, developed to communicate to a multilingual audience, was cited by Philip Meggs in the book "A History of Graphic Design" as "...one of the most successful in the evolution of visual identification..." The lessons from this program have been a constant guide to my work."
Resources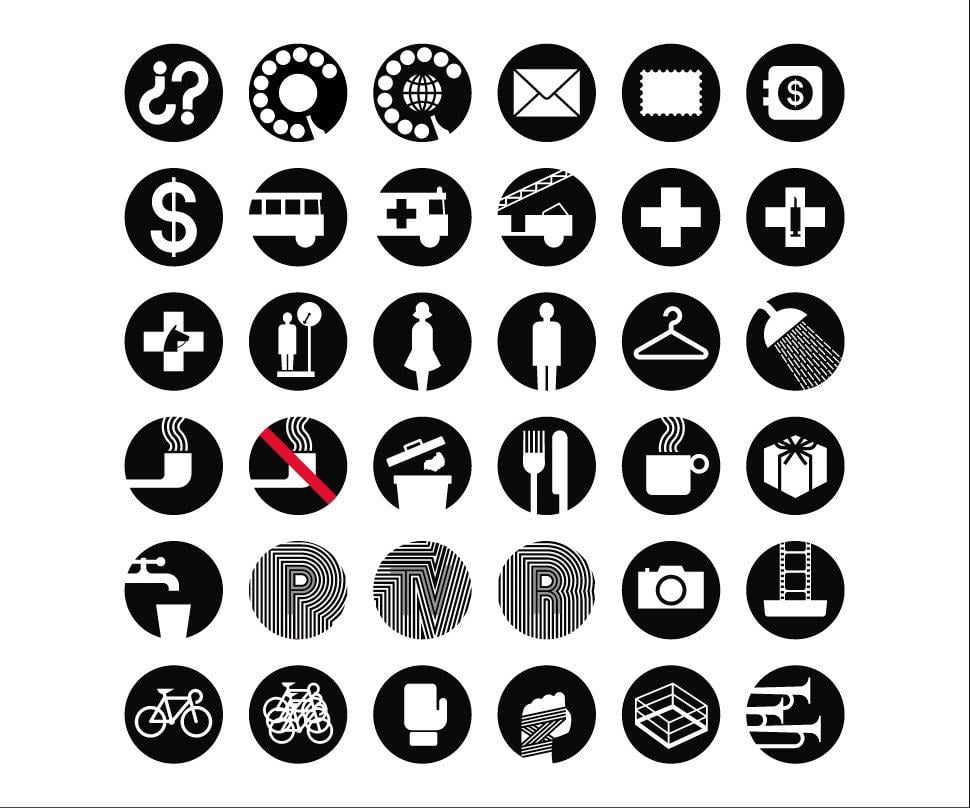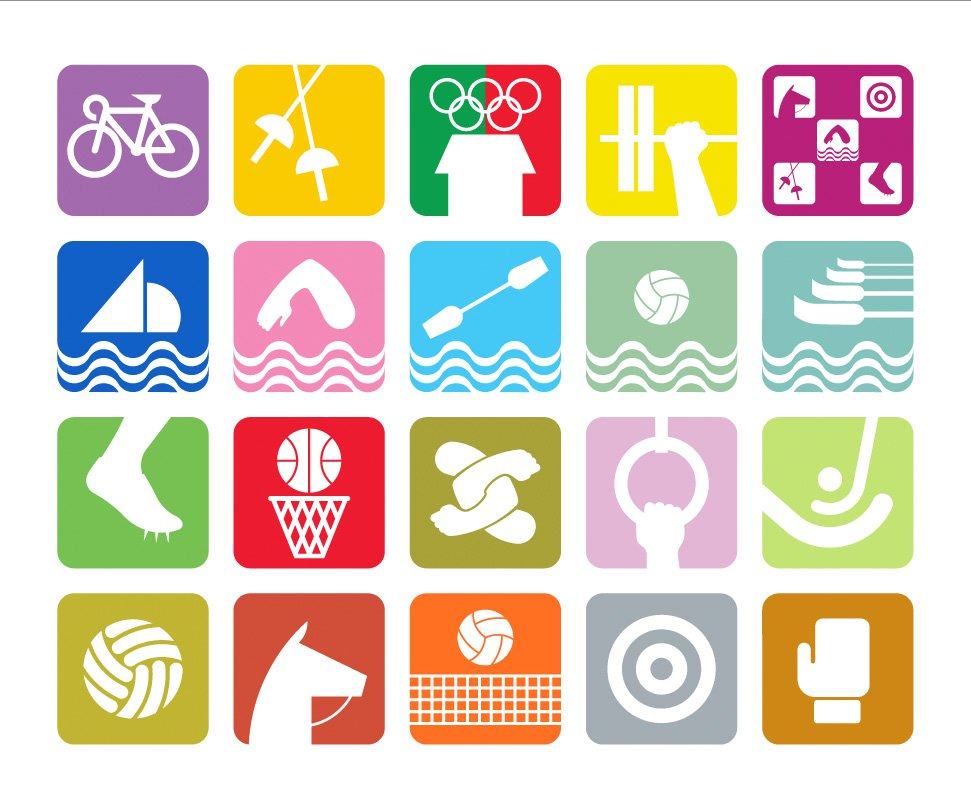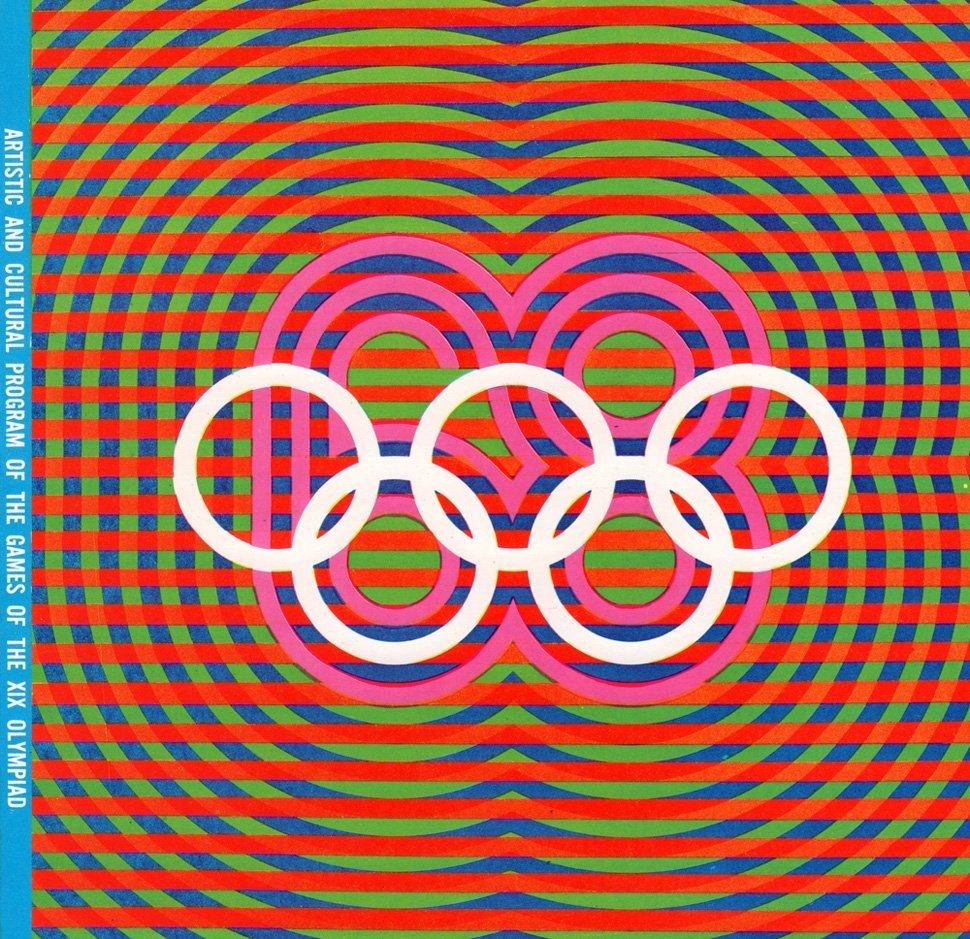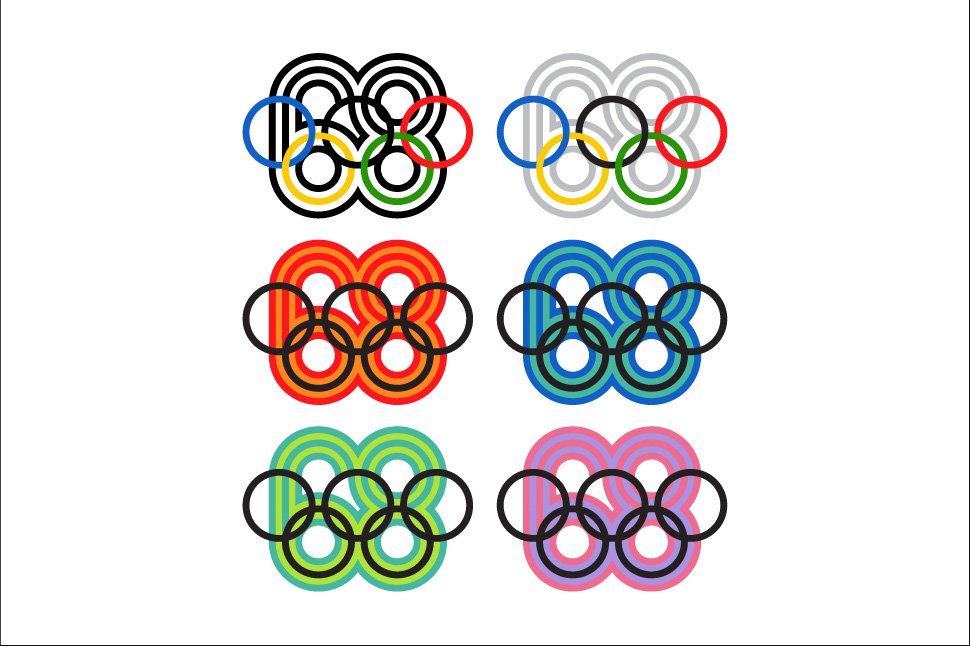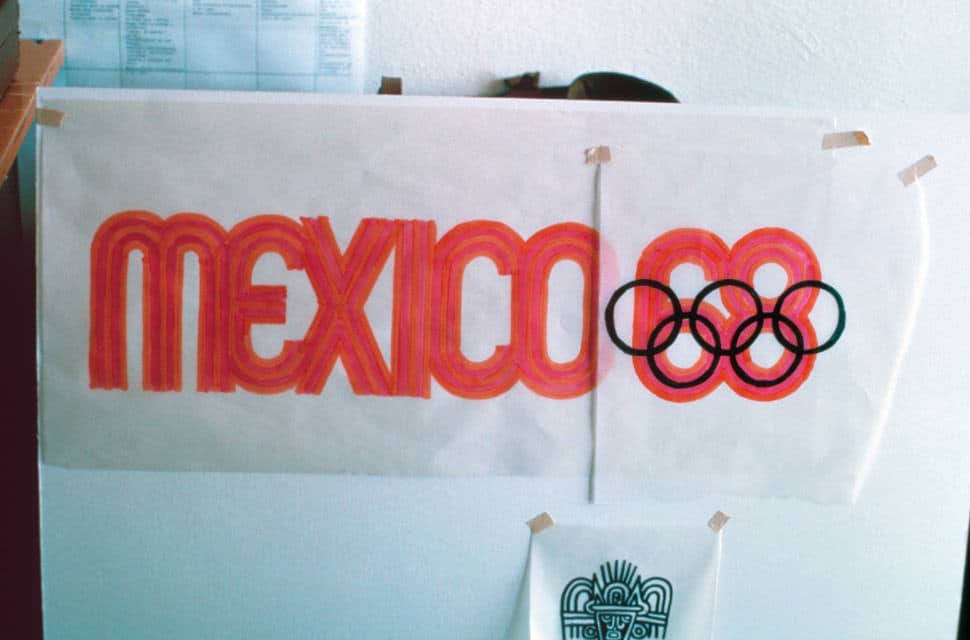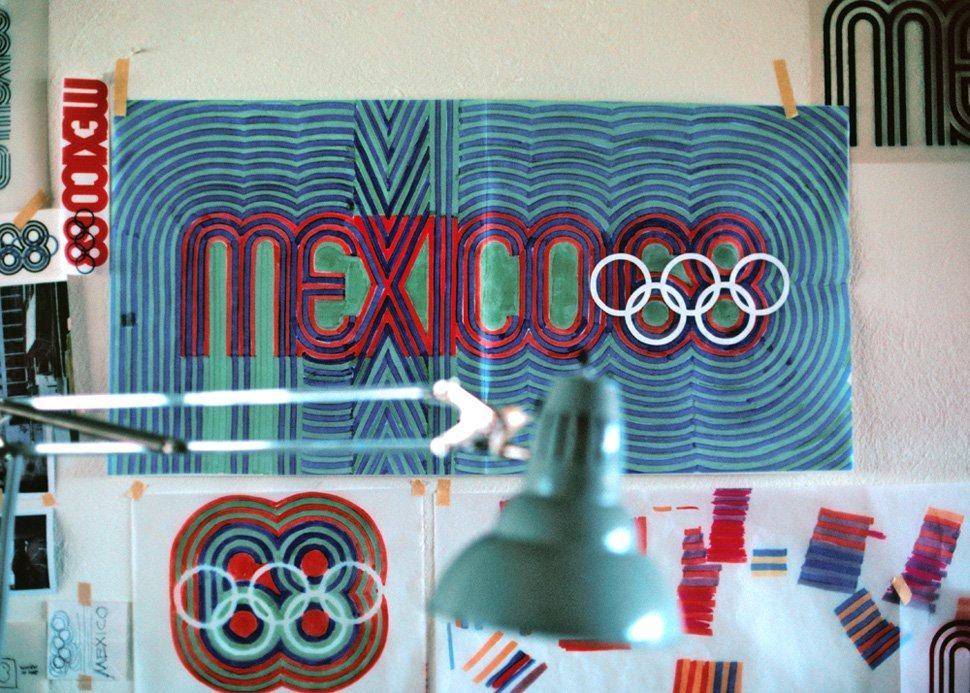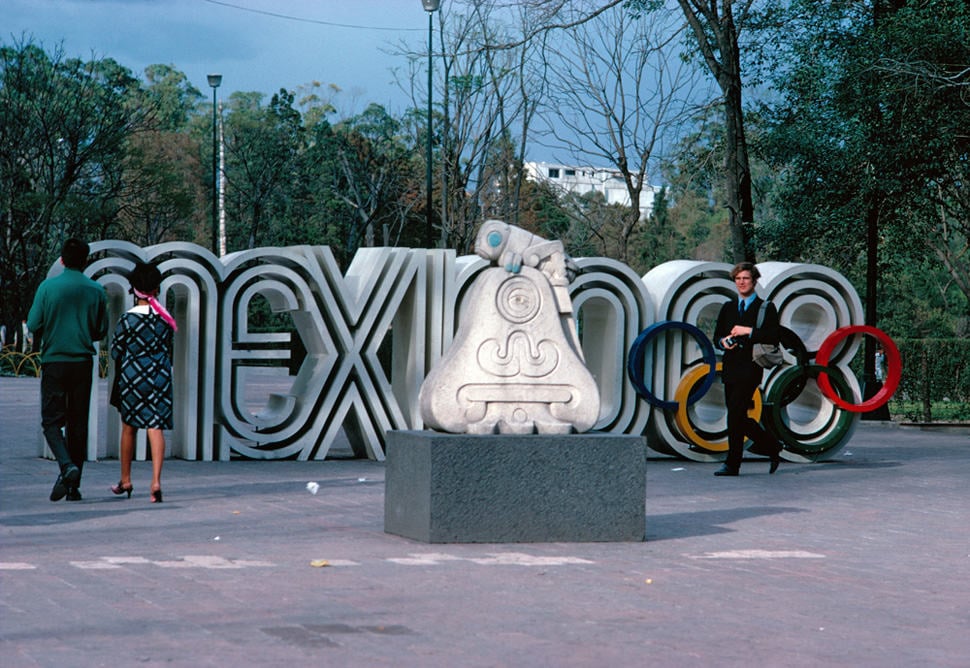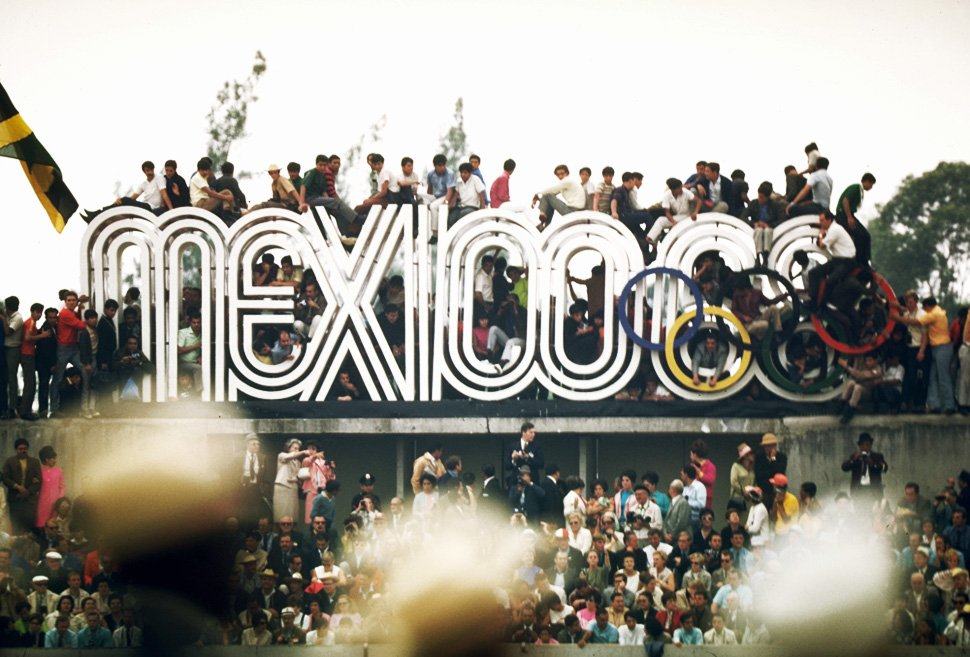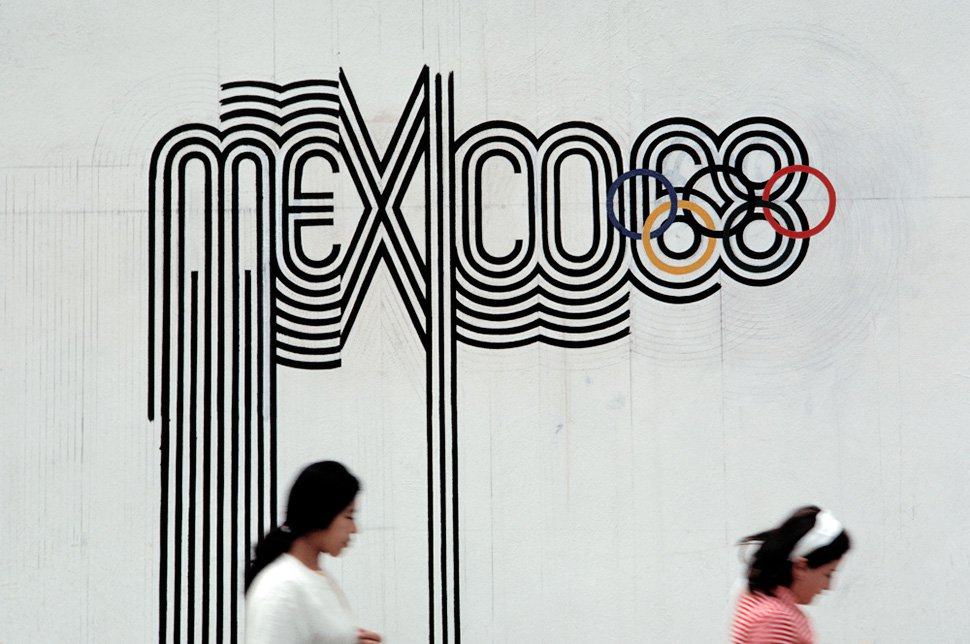 LogoThief is a great idea by 'persons unknown'. If you are the sort of person that doesn't give a hoot about stealing other designers' logo creations, then be warned, as you might end up being featured on LogoThief.com
Poor Jeff Fisher routinely finds himself the target of plagiarists, and having to expend so much emotional and practical energy simply trying to stop these delinquents to reclaim what is rightfully theirs. No surprise then that he is featured on LogoThief, with his well known logo for, Cat Adoption Team, being the most recent of his to be exploited: Catnapped!
There are some other well known logos with similar stories to Jeff, and most are just incredibly brazen with it. There are usually two kinds of scenarios: one is where you can't reason, or even establish contact with the plagiarist; the other is where there is a more innocent reason, and the moment you establish contact are able to sort 'something' out.
I'm all up for naming and shaming those that have malicious tendencies, but my one slight concern is that an innocent case of 'two logos looking similar' will be exposed, and featured on LogoThief, for wilful copying thus putting the designers in a slightly awful predicament. Seen plenty of instances where similar logo designs have cropped up at relatively the same time: with one designer being blamed for plagiarism when was it was just coincidence, and this does happen. So hopefully they will not shoot first…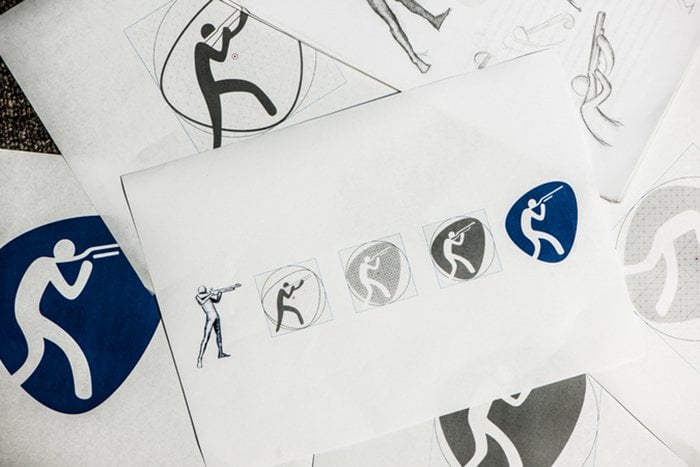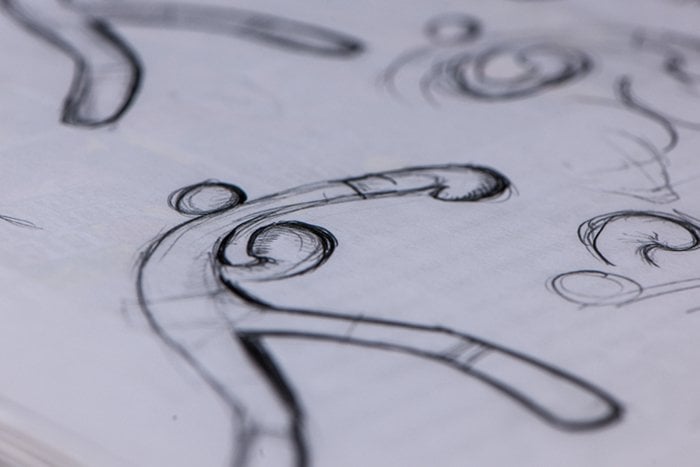 From the Rio 2016 website:" Sport pictograms are graphic icons facilitating the visual identification of each sport and are a Games tradition. In 2016, each Olympic and Paralympic sport will be represented by a unique pictogram for the first time. The Rio Games have 64 pictograms – 41 Olympic and 23 Paralympic – and you can check them out below. Also see our image gallery of the creative process for the pictograms, learn about the origin of this tradition and share your favourite 'picto'!"
These bouncy Olymoic pictograms for the upcoming Rio 2016 games were designed in-house, by the Rio 2016 design team. They were ultimately influenced from the custom made Olympic typeface which was designed by Dalton Maag, which was itself based on the original Rio Olympic logo.
Although not a style I'm particularly fond of, they do, however, work perfectly within the entire Rio brand identity. They look and feel perfectly at home, and each pictogram seems to clearly represent each sport etc.
Creative Review has a detailed walk-through on the Olympic pictograms: Rio 2016 Olympic pictograms unveiled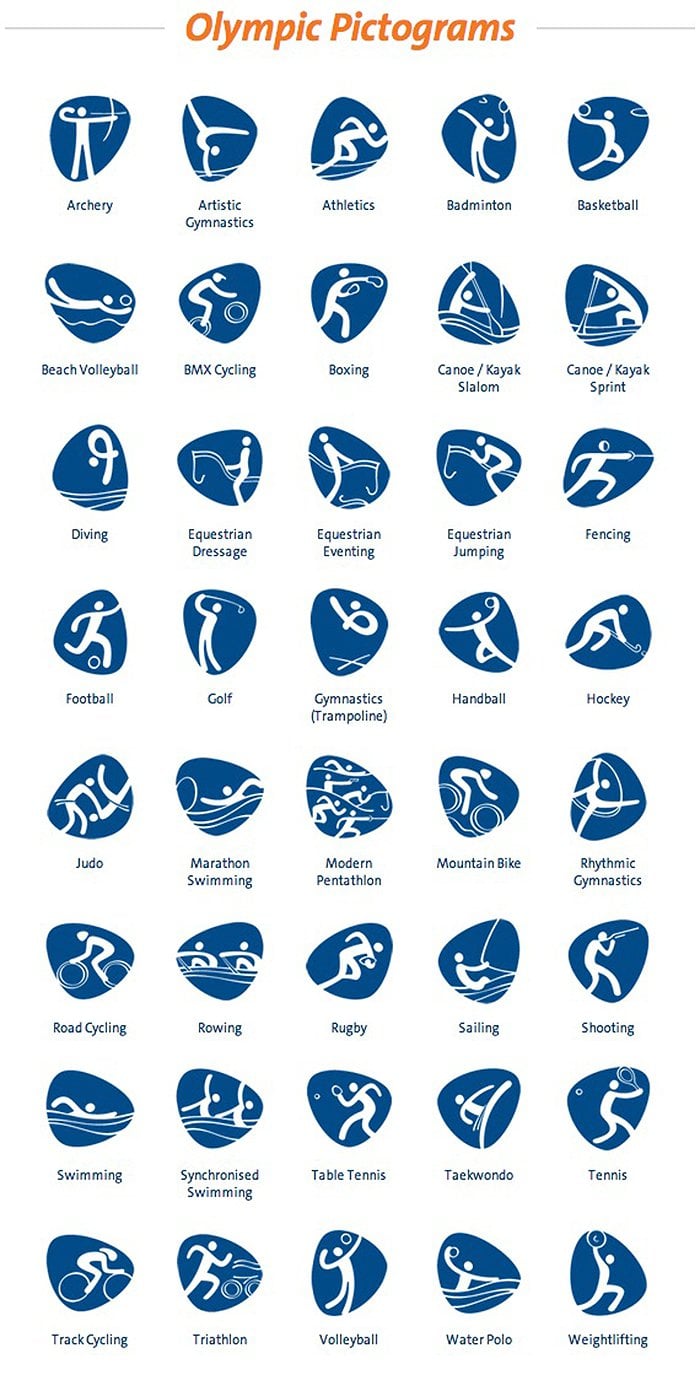 There really is quite a challenge behind designing a logo mark that is based on the abstract, rather than a more defined visual link to 'entity' one is creating a logo for.
Can't say I get many clients actually asking for an abstract logo, and I'm pretty sure that's simply down to a misguided notion that it's a easy and quick ay for a designer to say 'job done', and with that a clear lack of value for money. If the client can't say, "what does that logo have to do with my business? Nothing? Then why the hell do I want a logo that communicates nothing meaningful?"
Of course, that's all poppycock. An good abstract logo is neither quick nor easy, and neither should a client dismiss the option of an abstract logo as being poor value for money. A client isn't just forking out dosh for some hired help, they are paying for expertise, wisdom, and creative confidence to make decisions that a client is not in a position to make. One of those decisions might just be related to going with a logo design of an abstract nature, if they feel this is the best direction to take after dismissing more literal/obvious routes.
In this great article: To Abstract Or Not Abstract?, Sagi Haviv looks at abstraction in logo and brand identity design, as well as other principles of identity design created by his firm, Chermayeff & Geismar & Haviv.
Tom Geismar saided to Sagi Haviv, "Since we did an abstract symbol for Chase, many have tried to do it in cases where they shouldn't have."

If we are doing our job as designers, our solution should always grow out of a well-thought-out strategy, and an abstract symbol is only one possible tactic among many.
A must read article by Adrian Shaughnessy; "Why designers should give branding back its soul", is a useful article of how the very definition of Brand and/or Branding, has lost it's true meaning to many, including designers.
I've touched on this in the past, and it generally resulted in somewhat heated debates on Twitter, but typically the word Brand is used pretty liberally, and rarely in the correct way.
Unfortunately, Brand has become synonymous with logo and identity design, so if you are a logo and identity designer, it's almost become necessary to append the word to ones job title/description because it's a term that is used by customers/clients in their search for a logo and brand identity designer.
It's also just a term that has infused itself into the logo and identity terminology over the last few years, to the point many designers incorrectly believe they can design a Brand. Adding it to your job description is, for a lot of us, simply playing a little fast & loose with the definition for the sake of being found, and hired, and milking Google SEO for all that you can.
There is also something quite complete about how Logo & Brand Identity sounds, but still doesn't make you a Brand designer.
Even in my case, where I often describe what I do as being a logo and brand identity designer, I'm not comfortable with using the word because it's simply inaccurate. I don't create brands, I create logo and identities, as these are the aspects I have control over. What I don't have control over, or experience in, is branding. My primary area of focus is designing logos/logomarks whilst carefully, and considerately, venturing into the realm of identity design, ergo I'm a Logo & Identity Designer.
Obviously there are specialist companies/agencies that focus on the much bigger, complex, mysterious area of: product, company and personal Branding, but for many a self-employed logo & identity designer, it is simply not a valid part of the job description.