It's not exactly breaking news this, but still, on a personal level, I do find things like this interesting. I really don't have the foggiest idea if Marrissa was behind the flickr logo changing colours, or not: I'm just taking an educated guess.
I only noticed the colour changes when quickly looking at one of my flickr photographs on my iPhone (insincere apologies for the awfully rude photo). Blink and you'll miss it. Not sure how widespread the implementation is because you mostly get the black and white logo on the main website.
Just seems a silly little change really, the introducing of Yahoo's purple. A token gesture (as well as moving the magenta to the dot on the i), if I ever did see one, that doesn't really work. Now it just looks like an amateur attempt to keep the best of both worlds, and it didn't work. Better to just bite-the-bullet and go 'large'.
Might be just a small thing to some, but these 'small things' can wreck havoc on a brands heritage. Yahoo just tinkers…
Thus, another possible option (below), just to simply keep it to 2 colours, might have been to simply change the blue for the purple, and keep the magenta 'r' as always. This way you get more of the Yahoo branding across whilst still keeping the distinctive 'r'.
The purple is more dominant, the overall style is still the old flickr, but it looks a little cleaner and a less messy 'compromise'.
No idea what they might be thinking, or planning for the future, so no one can say if this is a precursor to something more substantial, but I don't like it.
It's a small detail, but a detail nonetheless.
Given they seem to be liking the gothic look on flickr's main website, might have been better to simply monochrome the logo in it's entirety and be done with it!
When you think about it, there are many variations one could do, and that's part of the problem with Yahoo, they seem to change for the sake of change because they 'can' change. Yet they can't seem to make these changes in a way that's coherent, adheres to some uniform plan, and in the end they end up diluting once strong, and somewhat iconic, brands.
Sound familiar?
Excellent. Just excellent. Simon Grover over at Quietroom sent me a note earlier. In that note was a message telling me they have been busy foraging around gathering updates for The Santa Brand Book, something they previously won accolades and hugs for given it's importance to us all.
*Santa* is a Concept, not an idea. It's an Emotion, not a felling. It's both Yesterday and Today. And it's Tomorrow as well.
We now have, thanks to Quietroom, a new and updated version of the Santa Brand for AD 2013 with 15 pages of: Santa trivia, identity guidelines, stats, graphs and venn diagrams. It's a compelling read, and I now have a much broader appreciation of the structure and personality of Santa's brand. This can only be a good thing as we roll ever closer to Christmas 2013.
Go and check The Santa Brand Book: The AD 2013 edition, over at: http://www.quietroom.co.uk/santa_brandbook
*Santa* winds infinite Possibilities around finite Limitations to evoke the essence of invention and the Odour of Nostalgia. It has the complexity of Simpleness and the Simplicity of complexitiveness."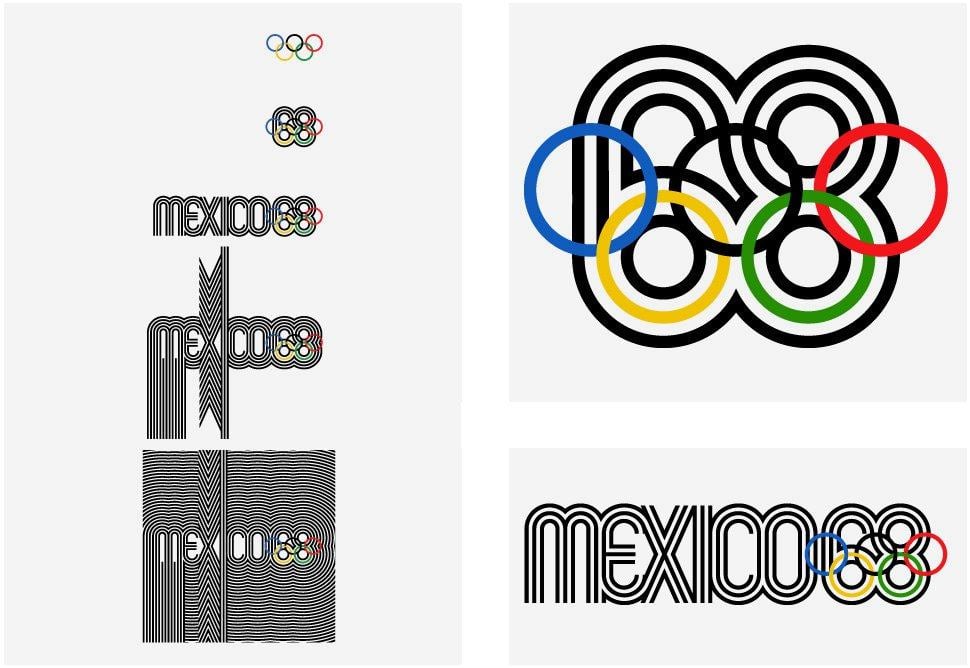 If you are looking for a pretty complete run-through of the 1968 Mexico Olympics logo and graphic system (brand identity), then this is a pretty decent place to start.
Found a huge article over on Graphic Ambient that contains image-after-image of the Olympic logo and graphic system in real-world scenarios, as well as more deconstructed style logo images.
Lance Wyman was the main creative genius behind the 1968 Mexico Olympics Logotype as well as setting the tone for the rest of the Olympic identity:
The Mexico 1968 logotype, based on traditional forms from Mexican culture (above) as well as being 60's Op-art kinetic typography, set the tone for the entire graphics system.

1968 Mexico Olympics, Mexico by Mexico 68 Design Team
From Graphic Ambient: The starting point was the mandatory five-ring logo that identifies the modern Olympic Games. It was the realisation that the geometry of the five rings could be expanded to generate the number '68′, the year of the games and with the addition of the word 'Mexico' the logotype was created.

Mexico 68 clearly identifies the country, the year and the event. The distinct geometric forms suggest early Mexican cultures and Mexican folk-art, and the final design references 1960′s Op Art.

Program Director
Pedro Ramirez Vázquez
(Chairman of the Organizing Committee)

Design Team Directors
Urban Design: Eduardo Terrazas
Olympic Publications: Beatrice Trueblood
Student Design Team: Manuel Villazon
Special Projects: Peter Murdoch
Graphic Design: Lance Wyman

Graphic Design Team
Lance Wyman, Beatrice Colle,
Jose Luis Ortiz, Jan Stornfeld
Lance Wyman: "In 1966 I went to Mexico City with Peter Murdoch to participate in a competition to design the graphics for the 1968 Mexico Olympic Games. It was the beginning of an adventure that has continued to influence my work and my life.

The Mexico68 logotype that I designed was instrumental in winning the competition. The resulting design program, a multidimensional integration of logos, typography and color, developed to communicate to a multilingual audience, was cited by Philip Meggs in the book "A History of Graphic Design" as "...one of the most successful in the evolution of visual identification..." The lessons from this program have been a constant guide to my work."
Resources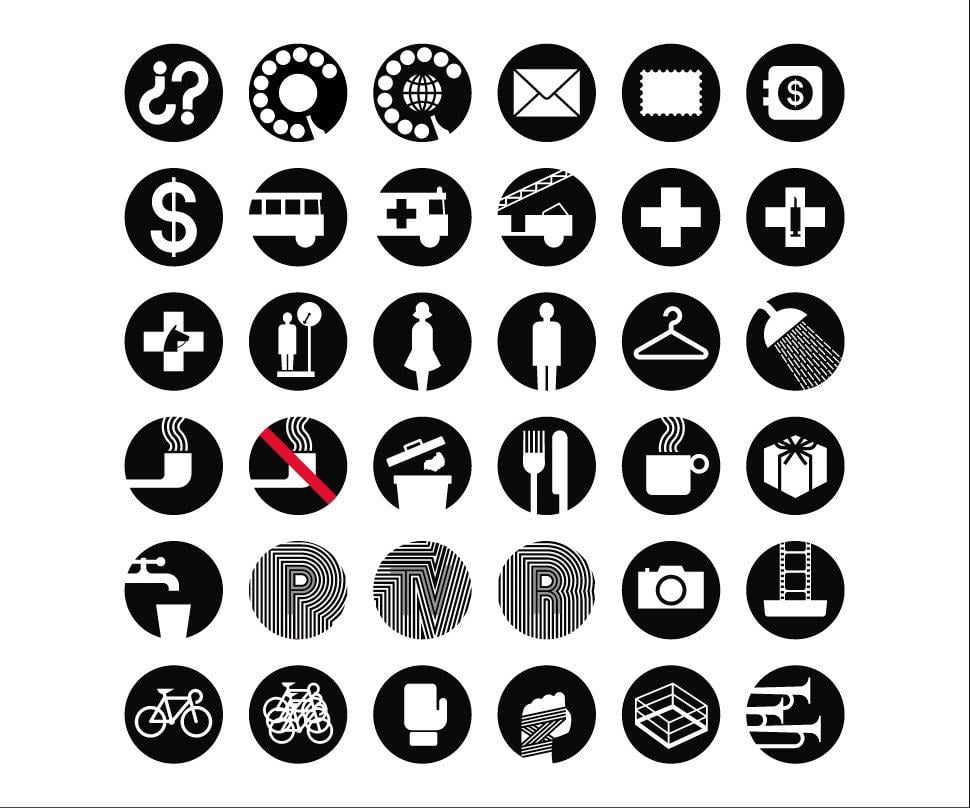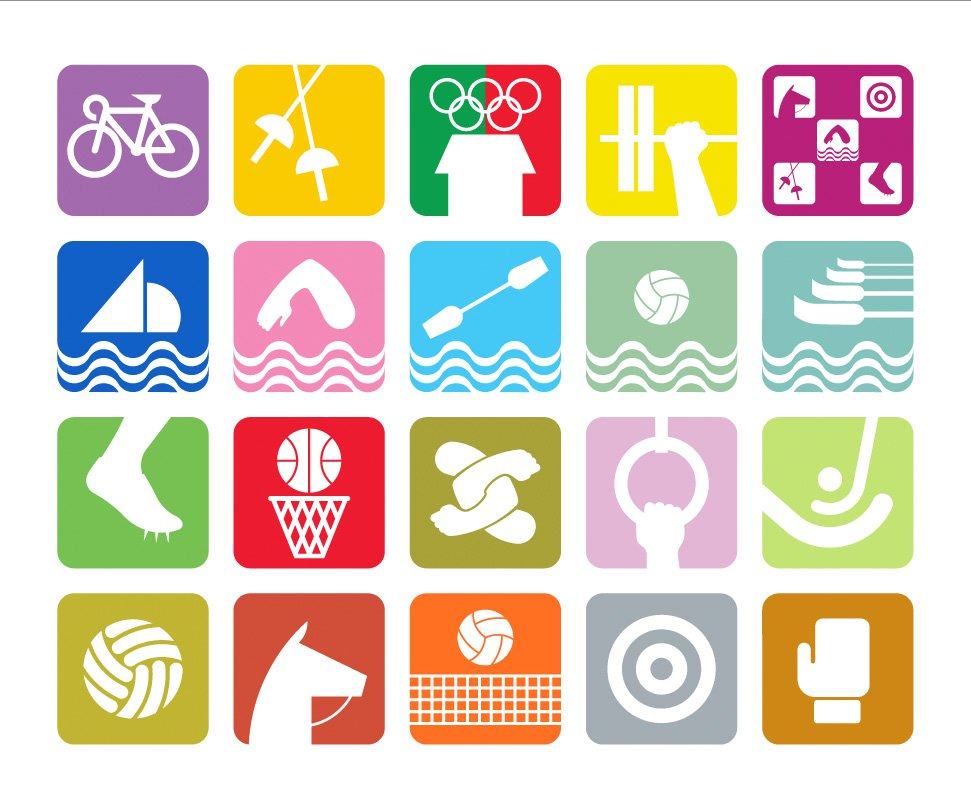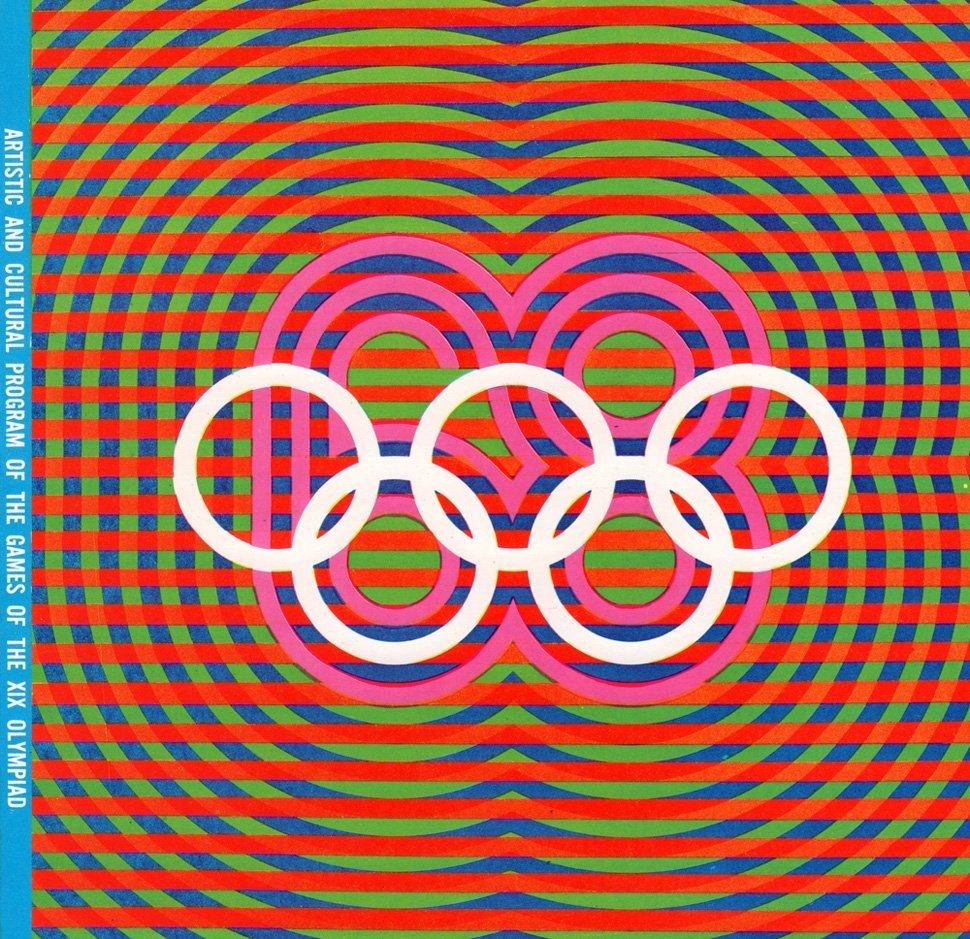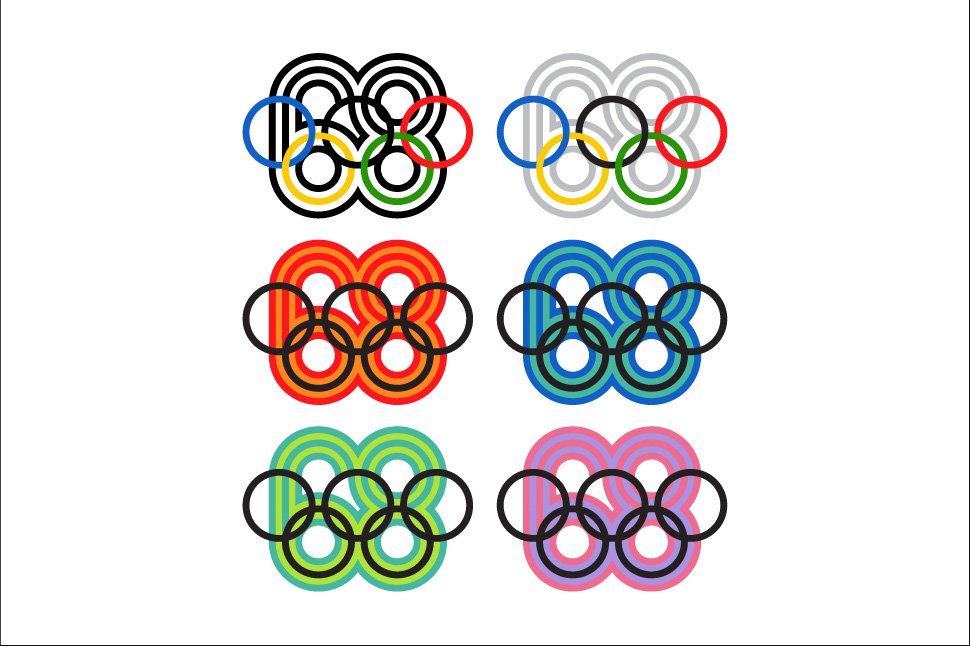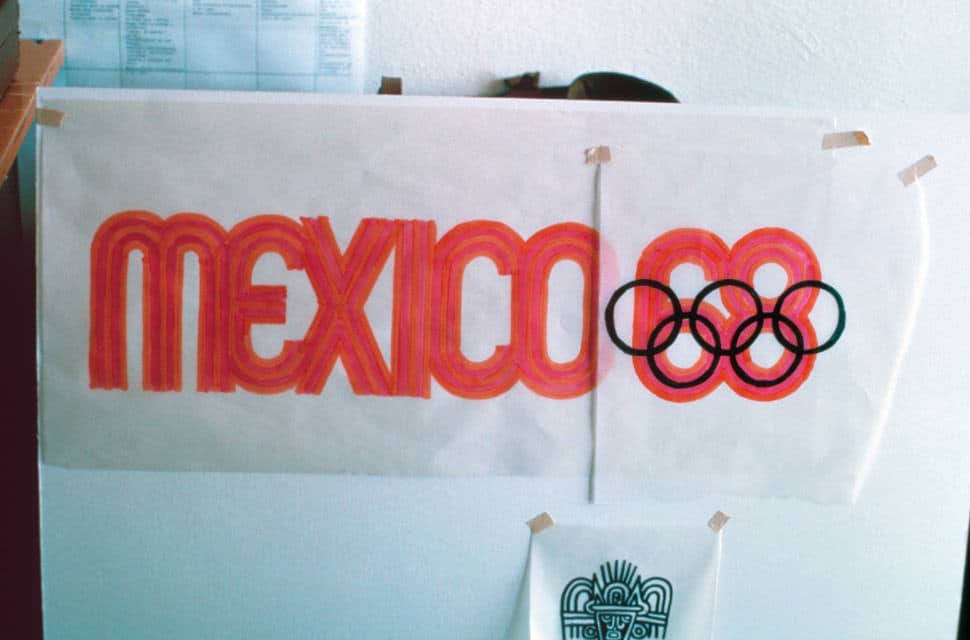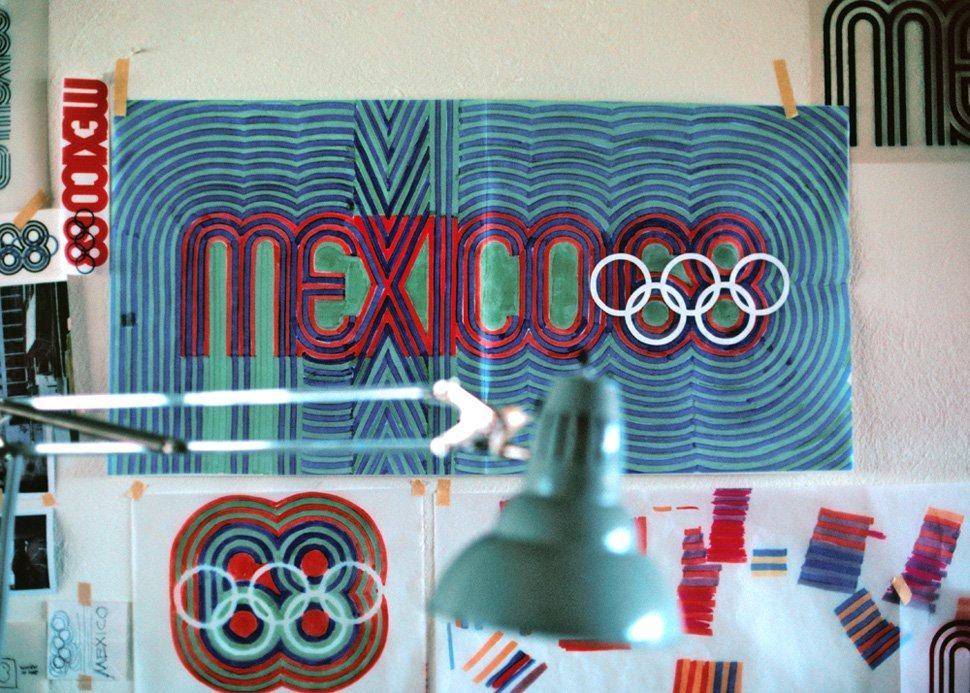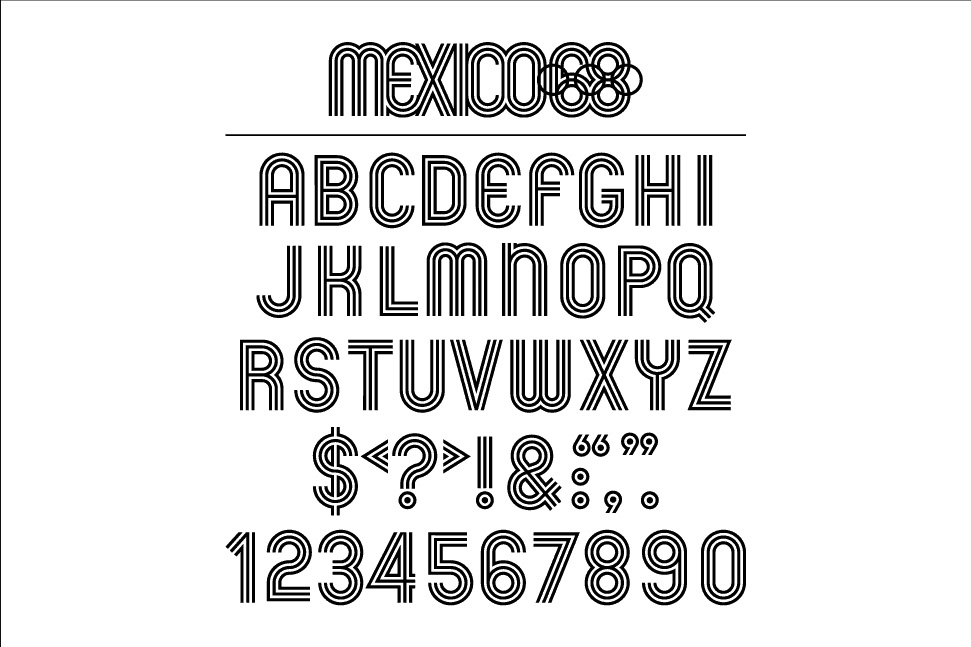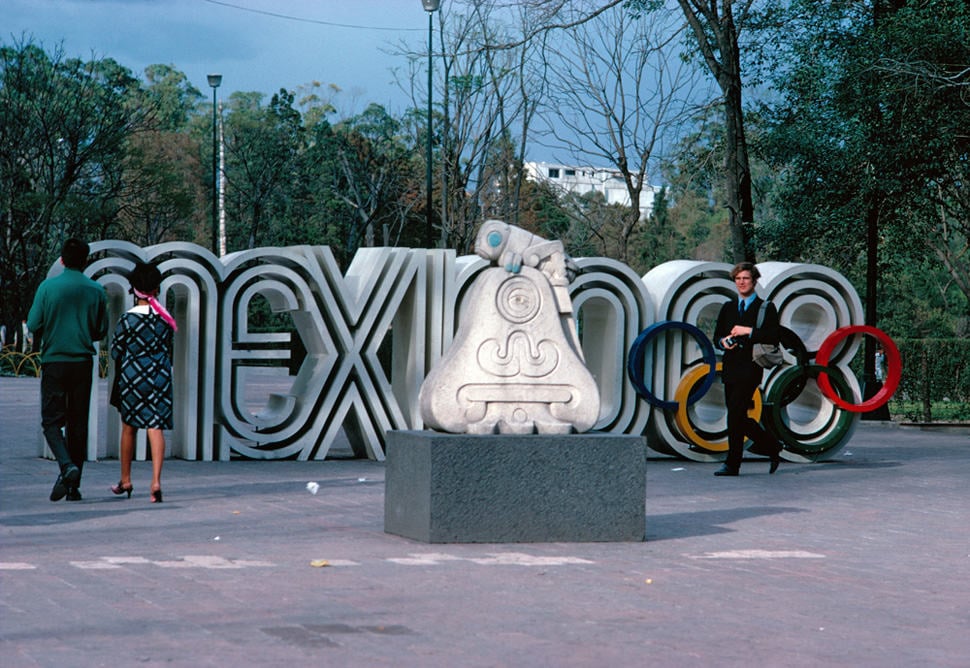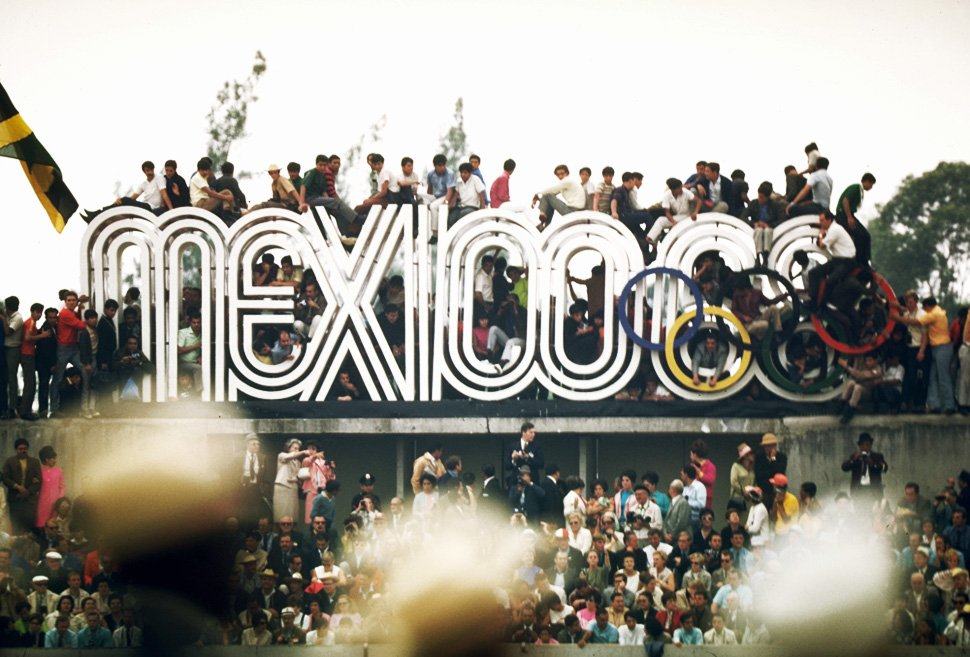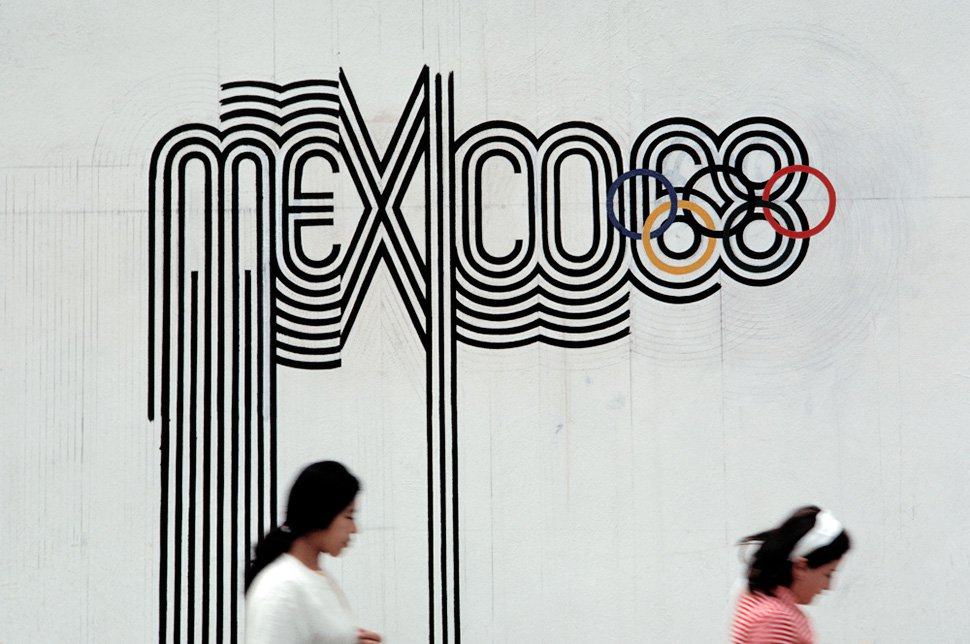 LogoThief is a great idea by 'persons unknown'. If you are the sort of person that doesn't give a hoot about stealing other designers' logo creations, then be warned, as you might end up being featured on LogoThief.com
Poor Jeff Fisher routinely finds himself the target of plagiarists, and having to expend so much emotional and practical energy simply trying to stop these delinquents to reclaim what is rightfully theirs. No surprise then that he is featured on LogoThief, with his well known logo for, Cat Adoption Team, being the most recent of his to be exploited: Catnapped!
There are some other well known logos with similar stories to Jeff, and most are just incredibly brazen with it. There are usually two kinds of scenarios: one is where you can't reason, or even establish contact with the plagiarist; the other is where there is a more innocent reason, and the moment you establish contact are able to sort 'something' out.
I'm all up for naming and shaming those that have malicious tendencies, but my one slight concern is that an innocent case of 'two logos looking similar' will be exposed, and featured on LogoThief, for wilful copying thus putting the designers in a slightly awful predicament. Seen plenty of instances where similar logo designs have cropped up at relatively the same time: with one designer being blamed for plagiarism when was it was just coincidence, and this does happen. So hopefully they will not shoot first…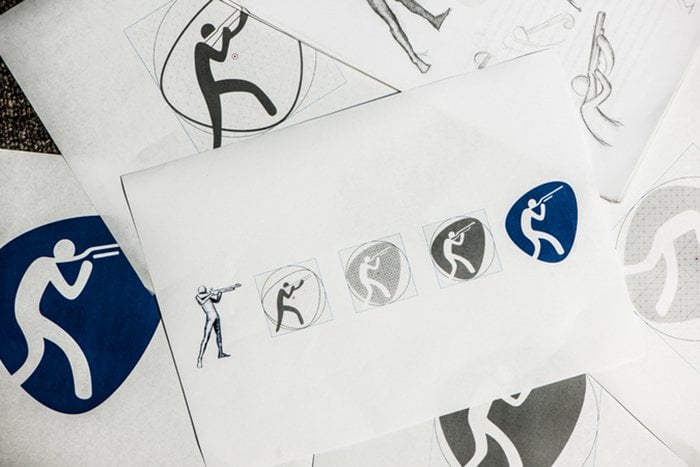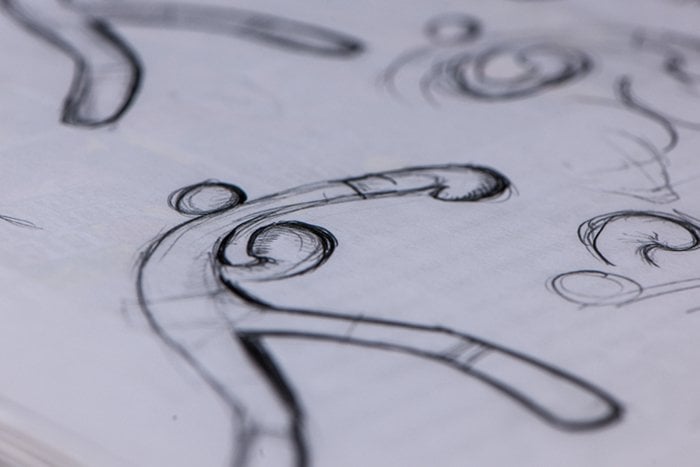 From the Rio 2016 website:" Sport pictograms are graphic icons facilitating the visual identification of each sport and are a Games tradition. In 2016, each Olympic and Paralympic sport will be represented by a unique pictogram for the first time. The Rio Games have 64 pictograms – 41 Olympic and 23 Paralympic – and you can check them out below. Also see our image gallery of the creative process for the pictograms, learn about the origin of this tradition and share your favourite 'picto'!"
These bouncy Olymoic pictograms for the upcoming Rio 2016 games were designed in-house, by the Rio 2016 design team. They were ultimately influenced from the custom made Olympic typeface which was designed by Dalton Maag, which was itself based on the original Rio Olympic logo.
Although not a style I'm particularly fond of, they do, however, work perfectly within the entire Rio brand identity. They look and feel perfectly at home, and each pictogram seems to clearly represent each sport etc.
Creative Review has a detailed walk-through on the Olympic pictograms: Rio 2016 Olympic pictograms unveiled