Apple WWDC
Nice catch by Sebastiaan de With @sdw on Twitter last night regarding Twitter's new wordless logo (photograph from The Verge):
Apple to Twitter: "Cool new logo guys, could use some text." d35lb3dl296zwu.cloudfront.net/uploads/photo/…

— Sebastiaan de With (@sdw) June 11, 2012
Apple to Twitter: "Your Logo Needs Some Text"
This is one of the challenges going wordless poses when choosing to dump the all important brand name—at least Apple used the new Twitter bird logo. I sort of alluded to this is my little critique of the new Twitter logo the other day:
Twitter's New Logo Is Sharp And Sitting Proud: Twitter just hasn't revised the brand logo as they have made that step from brand name to no brand name. No more will you see the Twitter word mark. I'm personally not sure so on this part of the plan due to the prolific nature of 3rd party generated Twitter birds. The Twitter word mark, at least to me, was just as solid a part of the Twitter brand as the Twitter Bird, but do fully agree that the initial T is surplus to requirements.
*I'll just add here that I'm thinking this botch of the Twitter brand name could be just part of the preview build of the OS, and maybe improved in the final consumer release to fully appease Twitter's brand guidelines?
Another consideration is that Twitter gave Apple the green-light to place the Twitter name alongside the bird as a one-off example? The problem with that, however, is that if Apple are seen to use a non-standard logo then it paves the way for other people to copy which is just a brand nightmare.
It could also just have been just for this particular slideshow, but it still raises a valid issue: this unofficial use of the Twitter brand name has now raised doubt and confusion as to the correct usage of the Twitter logo. According to Twitter's brand guidelines there are no allowances for the Twitter brand name alongside the bird logo
Apple Applefies The Twitter Logo
This isn't to say that Twitter dropping it's brand name is a fail, but it does clearly demonstrate some problems that can arise from dumping your brand name from the logo.
In Apple's case, and for the purposes of driving home a certain application sharing feature, they "presumably" felt the Twitter bird wasn't/isn't clear/strong enough to stand on it's own especially when in a list of other brands with full brand names? I would have agreed with this until I Photoshopped the Twitter name out.
Does just the Twitter logo look lost or insignificant to you?
A crude Photoshop alteration (below) removing the Twitter brand name.
Nice choice of font though Apple.
This is where the all important Twitter brand guidelines fall flat on it's face as Apple slap on a Twitter word mark that now somewhat mocks* the new Twitter brand guidelines.
One can't really argue with Apple's intention here, even if it violates Twitter's guidelines, Apple is all about useability and accessibility and maybe feels the Twitter bird is not clear/strong enough for some people using OSX? Apple maybe hinting that they feel the Twitter share option, and it's logo, should be clearer to OSX users' in day-to-day computer use.
I'm now also wondering about times past when people had exactly the same issue when Apple dropped it's own brand name. This again raises the issue of day-to-day use and visibility of wordless brand logos. The idea of a brand simplifying their logo by dropping the name can mean it then complicates things further down the line. This can then make a total mockery of the move in the first place as end users' end up doing similar to what Apple have done with Twitter's logo: adding their own choice of font etc.
The very fact that I have written this post on the back hand of a Tweet by Sebastiaan de With shows how easy and quickly brand confusion can occur.

Maybe Twitter will amend it's brand guidelines with the addition of new logo lock-up just for Apple. :-)
Trialing some new logo design concepts for a new project by the name of ByNorthWest—International Logistics.
Conscious that if one considers conveying direction in a logo then it's always good practice to point forward, and not backward. We tend to pick up on visual clues like this, so anything pointing backwards has some instant issues to content with in terms of perception.
With the quite specific, and literal brand name of ByNorthWest, at least with this particular geo-compass idea, and in order to keep things realistic, the logo mark really ought to point the way of North West?
Need to chew on this.
I love this story, by former Apple employee Joe Moreno, concerning the Apple's iconic upside down logo on older laptop lids.

Many many years ago it would have been normal for a: passer by, admirer, stalker to have seen Apple's logo upside down on the lid of my open Apple Macintosh PowerBook G3 laptop (see gorgeous photographs by Flickr user Damian Ward.)
I'm proud to state, here fore the record, that I liked seeing the Apple logo the right way up as I fondled my pride and joy. I didn't concern myself with the notion that the Apple logo would now appear upside down to anyone looking over in my general vicinity.
All that mattered to me was this pure white Apple logo—remember that this was in the very early days of the monochromatic Apple logo—set against the wonderfully tactile finish of the Apple Macintosh PowerBook G3 laptop appeared the right way to me.
I don't think Apple were so odd to have wanted the Apple logo in this way. I don't think it was wrong at all, from a purely selfish don't invade my personal space perspective, to want the iconic Apple logo to be the right way up when you opened your exceedingly expensive Apple laptop.
Also bear in mind this was the laptop evolution for Apple, and I was personally besotted with this horrendously heavy Macintosh. When you spend that/this sort of money I would rather have it look right for me, and not a nosy/admiring onlooker.
It goes without saying it's not the best solution when considering how a brand identity looks to everyone else, but that's not my problem
Whilst on the subject of what works for me, I would also like the NorthFace logo, on my new hoody, to look the right way up as well.
Seeing the Apple logo the right way up was all part of the Apple experience and pride of ownership of an Apple laptop. I do recall caressing the Lombard's lid whilst simultaneously trying to wipe off my oily fingerprints with a t-shirt.
I don't think my particular aesthetic would have allowed for an upside down Apple logo experience.
Skip a few centuries and I am now used to the purity of the monochrome Apple logo as well as not considering it to be so precious. Thus I am happy for the Apple logo to practice it's siren ways on any admiring onlookers.
However, it is funny now seeing some older movies that have a Apple laptop with the upside down logo.
It totally looks silly.
Photo Credits
Found this gorgeous photographs of a Macintosh PowerBook G3 on Damian Ward's Flickr stream.
K Found on http://www.tuaw.com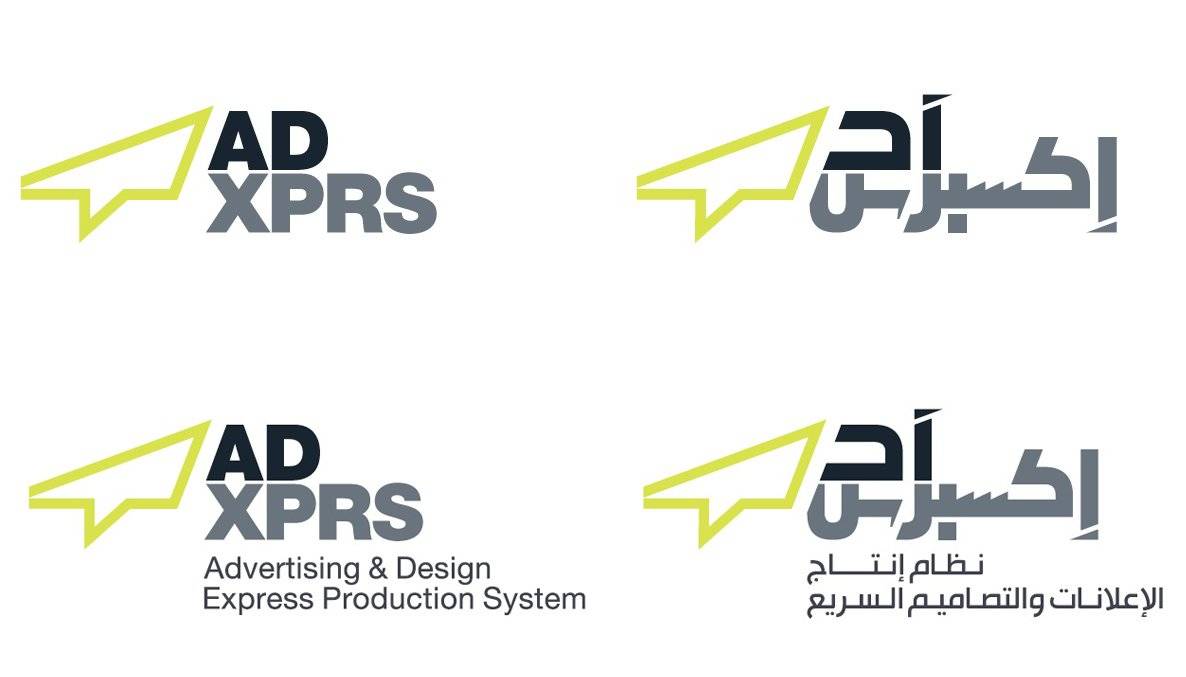 Utterly thrilled to be able to show you a glimpse of how my logo for ADXPRS will probably end up looking when translated to Arabic. All credit for this Arabic logo translation goes to Karim Abboud—Design Consultant from Syria.
This translation was always part of the project and so we arranged, for fairly obvious reasons I hope, for an experienced Arabic typographer to handle the translation of the ADXPRS logo from English to Arabic. I scribbled a quick post relating to the Arabic translation of the FedEx logo a few months back when I first took on the ADXPRS project.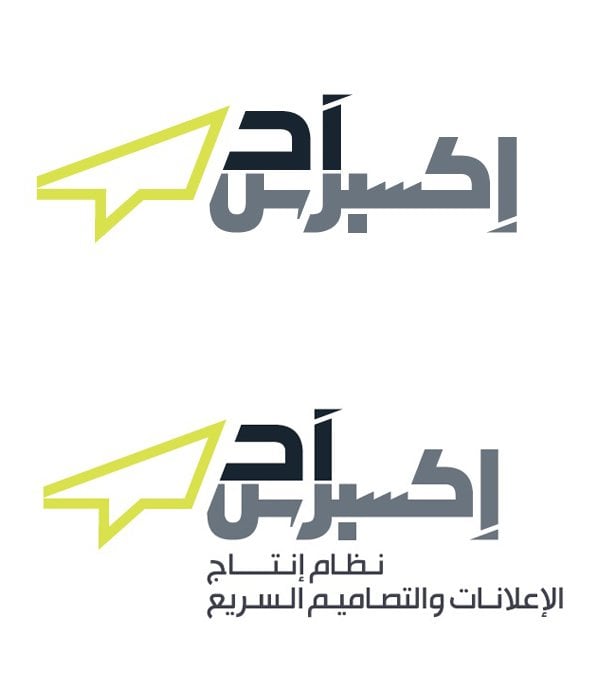 I have been chomping at the bit to see how it might end up looking, and I am just so way past over-the-moon with the results.
Some Arabic translations leave a little to be desired, so I was really not sure at all how it might all pan out. I am, however, just incredibly pumped up by this. My hat is tipped at a respectable angle towards Karim Abboud—Design Consultant from Syria.
K Source Mads Jakob Poulsen
Anonymous Conceptual Branding by Mads Jakob Poulsen—who incidentally also redesigned Belkin's new brand identity—is some clever and cheeky designing type identity stuff.
When I first saw just the logo—and I mean that in a somewhat loose term—on Quipsologies I thought, "WTF?" Then regaining my composure I visited Mads' website to further investigate. The more I looked at these photographs the more I came to totally love the idea.
Particularly fond of the copy on the CD packaging, "Back up your files—we are coming to visit. Sincerely ————." It's actually quite a scary/ominous message. I guess depending if you would be an observer or one of their selected targets.
Suppose they would have to hire a middle man to negotiate the price of buying the copyright to Mad's idea should they want to go all corporate.
K Source City Maps
K Found on Quipsologies
City Maps have updated their socially aware maps with brand logos representing each business location. It's a remarkable thing to look at, and also shows just how insanely prevalent Starbucks: it's an urban infestation.
City Maps is not particular useful for me being in a small seaside town in England, but I still find it intriguing to see the brand landscape of these fine cities. These fine cities being: New York, San Francisco and Austin.
Must be a pig to keep updated and current.
Help me out with this one.
I can't get my head around the John Lewis Creative Collective logo. On one hand I marvel at the combination of C+D whilst on the other hand I almost have to stop my brain from blowing-up due to the intersecting and intertwined negative spacing. It looks like it wants to be right, but struggling to pull it off. It looks clever and cool, but feels unsure and awkward.
I love it, but I just can't make my mind up about it. Maybe it's been used far to big in relation to the wording and needs to be less prominent. Feels to me a little too loud and harsh even for a simple black and white mark. Maybe I just need some time to get used to it.
So as a little experiment I removed the inner D shape to see if this reduced the noise but still retained a visual connection to the D. They would have certainly looked at this as an option. I think this is a more subtle and easier option, but then it lacks the impact of the original which certainly makes it very distinctive. Thoughts?
But on the whole I do love the overall identity design of the John Lewis Design Collective. Stylish work.
The Official Line From Pentagram
Harry Pearce and his team at Pentagram have designed the identity for the John Lewis Design Collective. The Design Collective showcases the best design talent from the UK and beyond and highlights John Lewis's commitment to sourcing the highest quality of design for its customers.
Designers who form the collective include Bethan Gray, Sebastian Conran, Matthew Hilton and Timorous Beasties.
The mark created in collaboration with John Lewis Brand Creative is a reversed out 'D' in a solid 'C' and is being applied to promotional material as well as being used in publications, point of sale and in store promotions.
K Found on Pentagram
Updated my logo portfolio with this logo mark which is part of a larger identity redesign. For the moment my client has requested that I don't use the brand name, but what I can show is the logo mark in all its glory.
Note: this is not the final final version for which will have sightly thinner horizontal 'bars'.
Obviously hard to put into context, or even work out if the mark works if you don't know what the bloody thing is meant to represent. What I can say is that the mark does form the first initial of the company which is B, and I'm pretty sure that once I am permitted to write more about the brand you will/should see exactly what the graphic represents both literally and metaphorically.
From a personal perspective this design is one I am really proud of, and ranks up there with the one I designed for PureStorage. So I can't wait to be able to write and show more about this top secret re brand.
Until then it's just an arrangement of lines with a TM. :)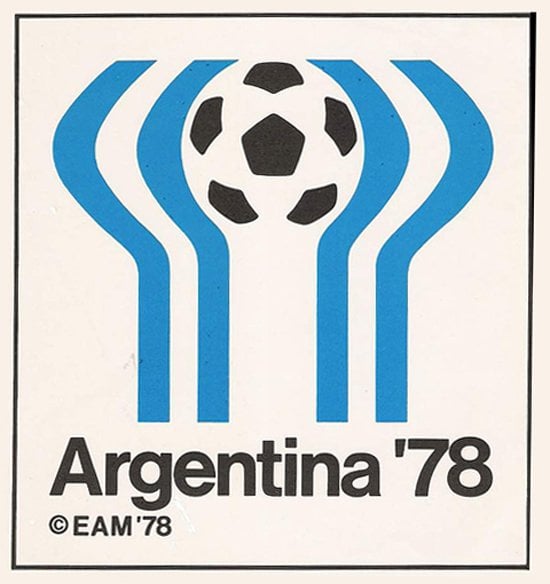 I absolutely love this style of logo design used for the Argentina Football World Cup 1978: simple, clean, strong, bold and Helvetica. Not to mention I am a real fan of that sort of blue.
Like how this example looks with the ever so slightly rounded edges and corners of the type. It's that authentic 'used' look and feel that only period design, production, typesetting and reproduction can impart.
K Found on VoicesofEastAnglia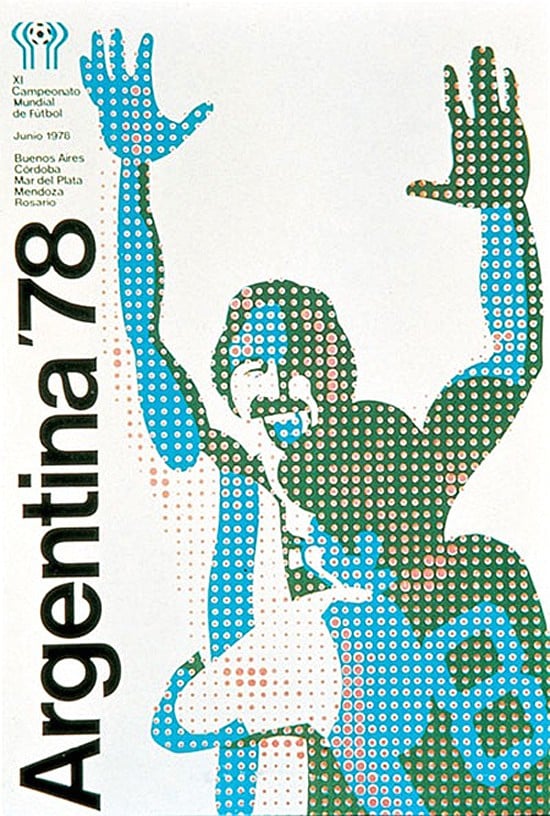 In the continuing quest to research each logo project one will always uncover marvelous examples of existing logo artwork.
During the research phase for T-Shirt Express logo redesign project I came across this marvelous vintage style logo design for Freight Baggage. Love the colour selection, thick key lines and the actual train illustration.
K Logo Inspiration from http://freightbaggage.org/