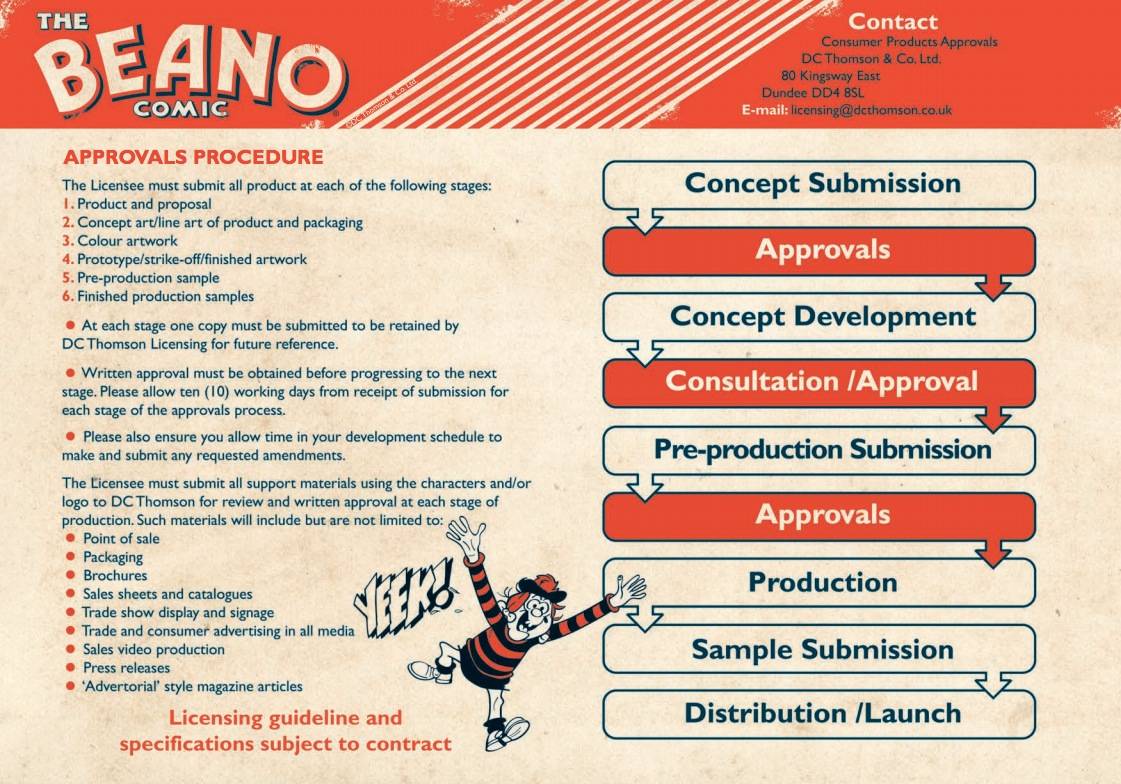 Beano Brand Guidelines Designed by Wayne Hemingway
Theses Beano Brand Guidelines is a serious flashback to some sweet childhood memories! I was an avid Beano reader, and was a member of the Beano fan club with some cool dudey membership items that I can't properly remember now.
Although the notion that i'd be a graphic designer way back then wasn't yet permeating through my cortex, I was drawing and painting on long rolls of Dad's wallpaper backing, and often trying to copy various comic character strips.
I forgot the joy and excitement waiting for the next Beano just drop through the door with my Dad's newspaper, such excitement.
I's simply magical to see these Beano Brand Guidelines, designed by Wayne Hemingway surface on the web. I have pulled out a few of the pages from the Beano PDF which you can view in full over on Design Week's Beano post
» Via: Design Week: Beano Brand Guidelines Designed by Wayne Hemingway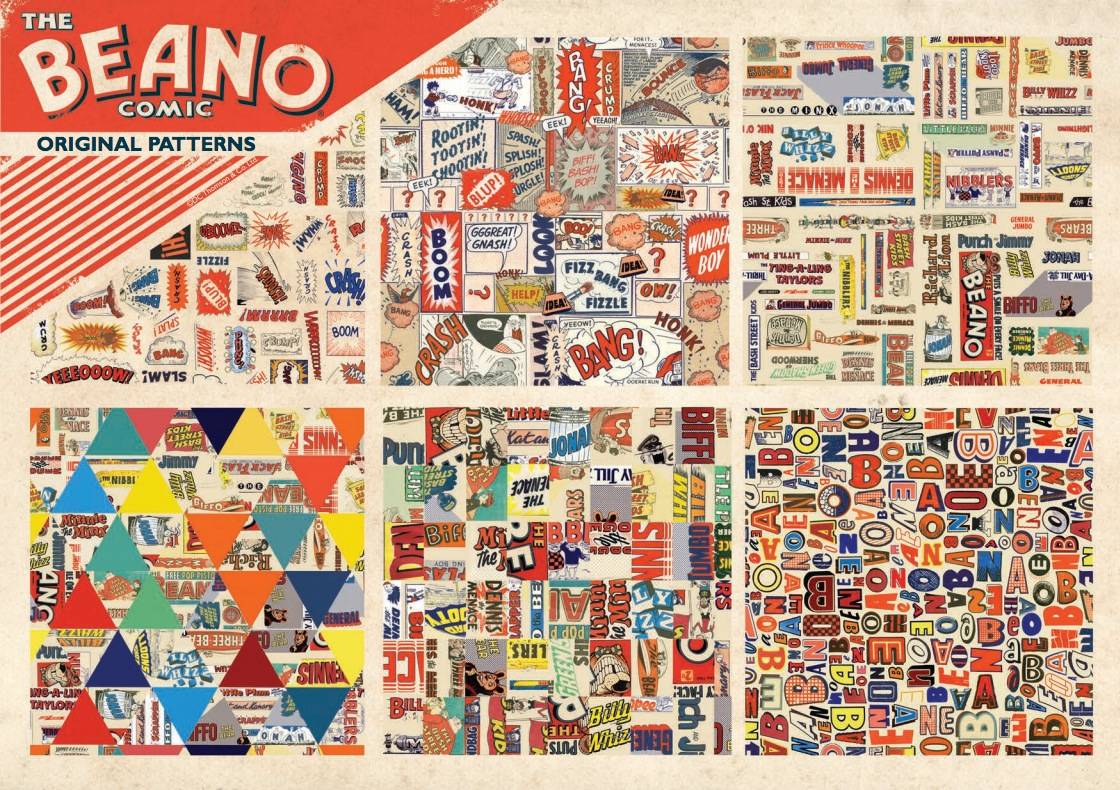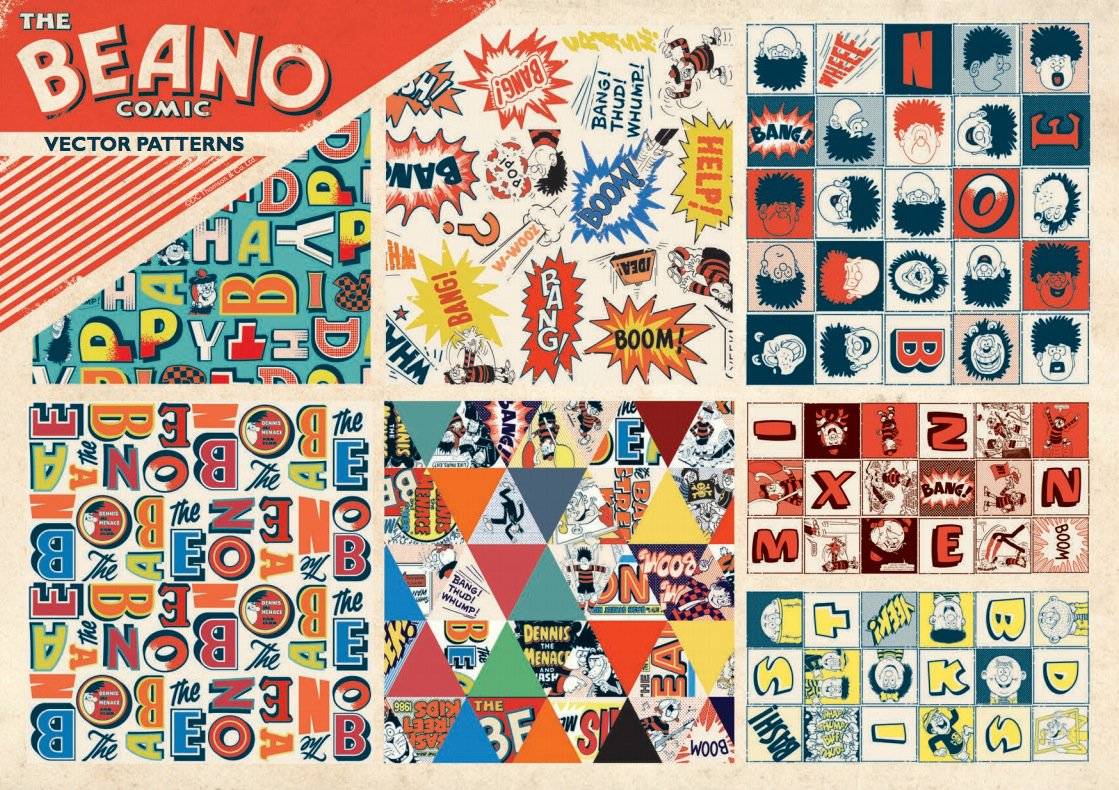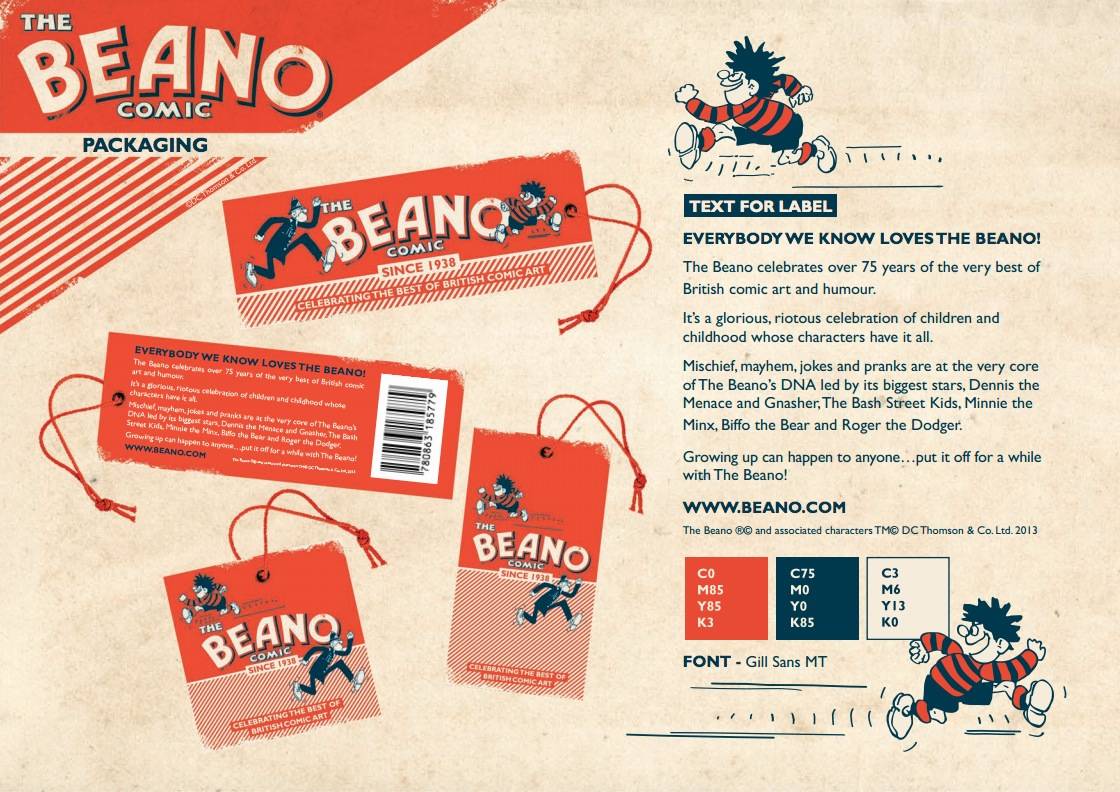 Excellent. Just excellent. Simon Grover over at Quietroom sent me a note earlier. In that note was a message telling me they have been busy foraging around gathering updates for The Santa Brand Book, something they previously won accolades and hugs for given it's importance to us all.
*Santa* is a Concept, not an idea. It's an Emotion, not a felling. It's both Yesterday and Today. And it's Tomorrow as well.
We now have, thanks to Quietroom, a new and updated version of the Santa Brand for AD 2013 with 15 pages of: Santa trivia, identity guidelines, stats, graphs and venn diagrams. It's a compelling read, and I now have a much broader appreciation of the structure and personality of Santa's brand. This can only be a good thing as we roll ever closer to Christmas 2013.
Go and check The Santa Brand Book: The AD 2013 edition, over at: http://www.quietroom.co.uk/santa_brandbook
*Santa* winds infinite Possibilities around finite Limitations to evoke the essence of invention and the Odour of Nostalgia. It has the complexity of Simpleness and the Simplicity of complexitiveness."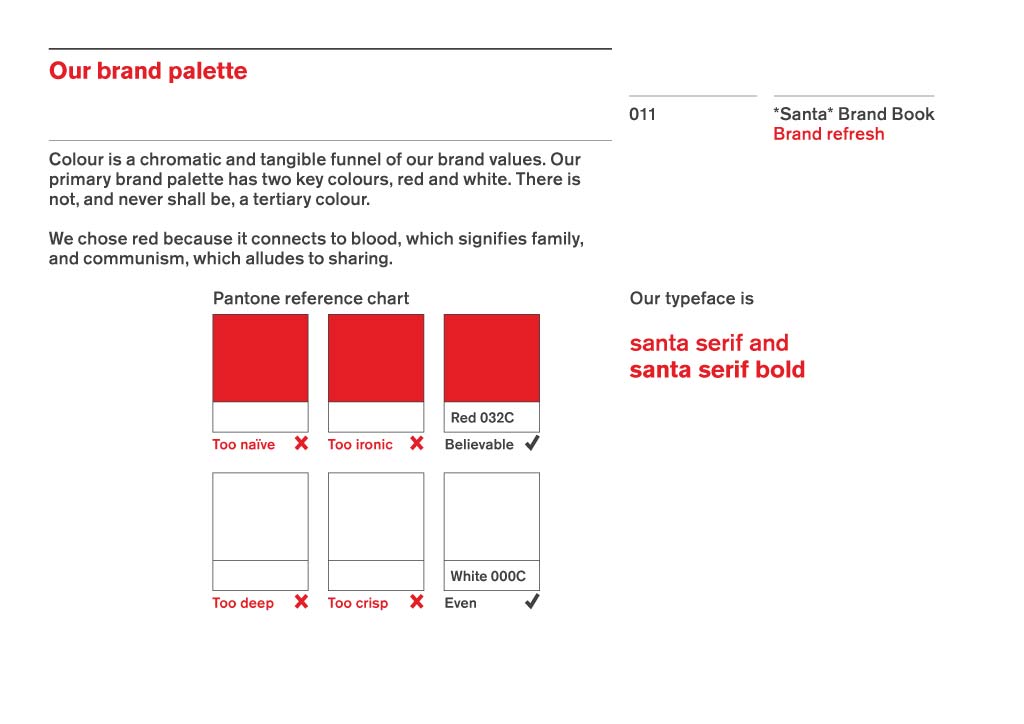 North has created the new Barbican visual identity guidelines book, to mark the start of the AGI Open: the annual international graphic design event which is being held at the Barbican for its inaugural London edition.
This is a sneek peek of the book which will be launched as a limited edition downloadable PDF on 23rd September.
Collate: "The latest iteration of the guidelines have been developed in collaboration with the AGI member North, a design agency who have worked with the Barbican for over a decade to continually develop its visual identity in parallel with the evolving needs of the Centre's vision and programme. The limited edition book will be available to purchase for £20 from the Barbican Shop, the Graphic Design Book Shop (26-27 September only as part of the AGI Open) and online here."
Sources: [barbican.org.uk] [northdesign.co.uk] [Collate]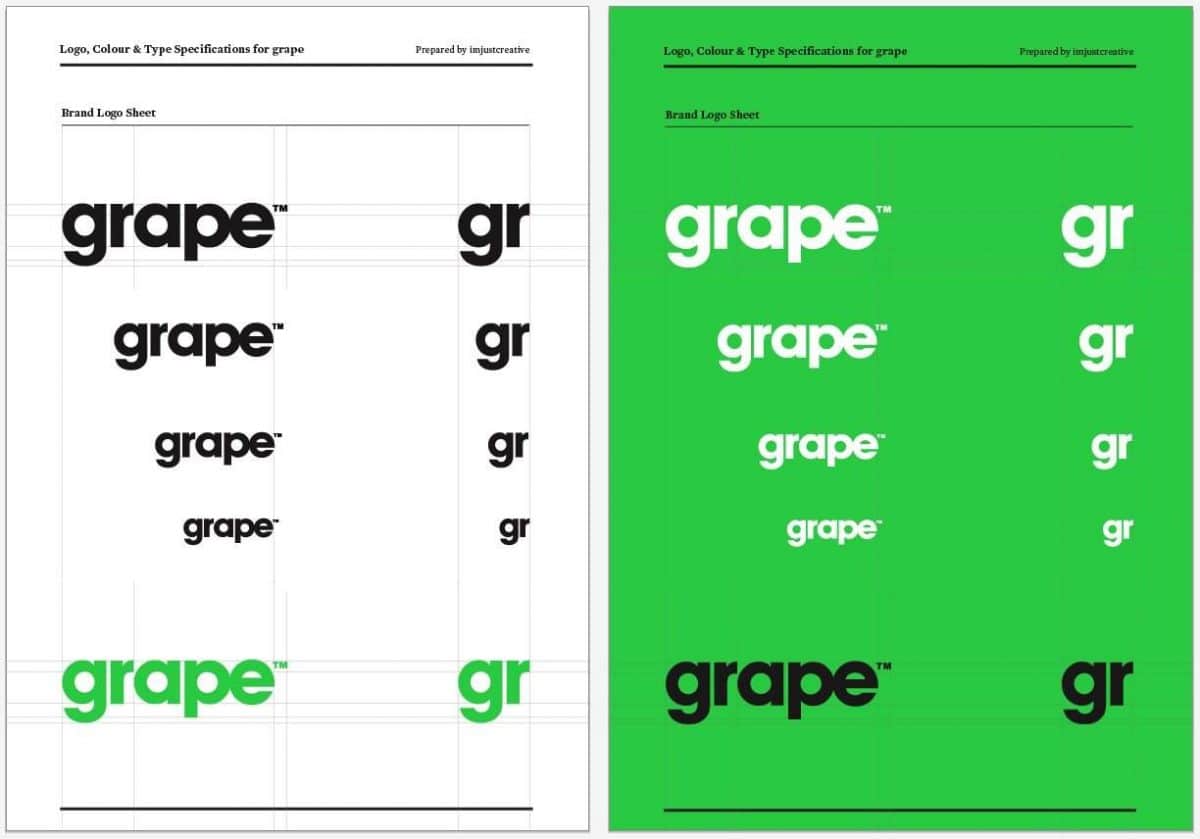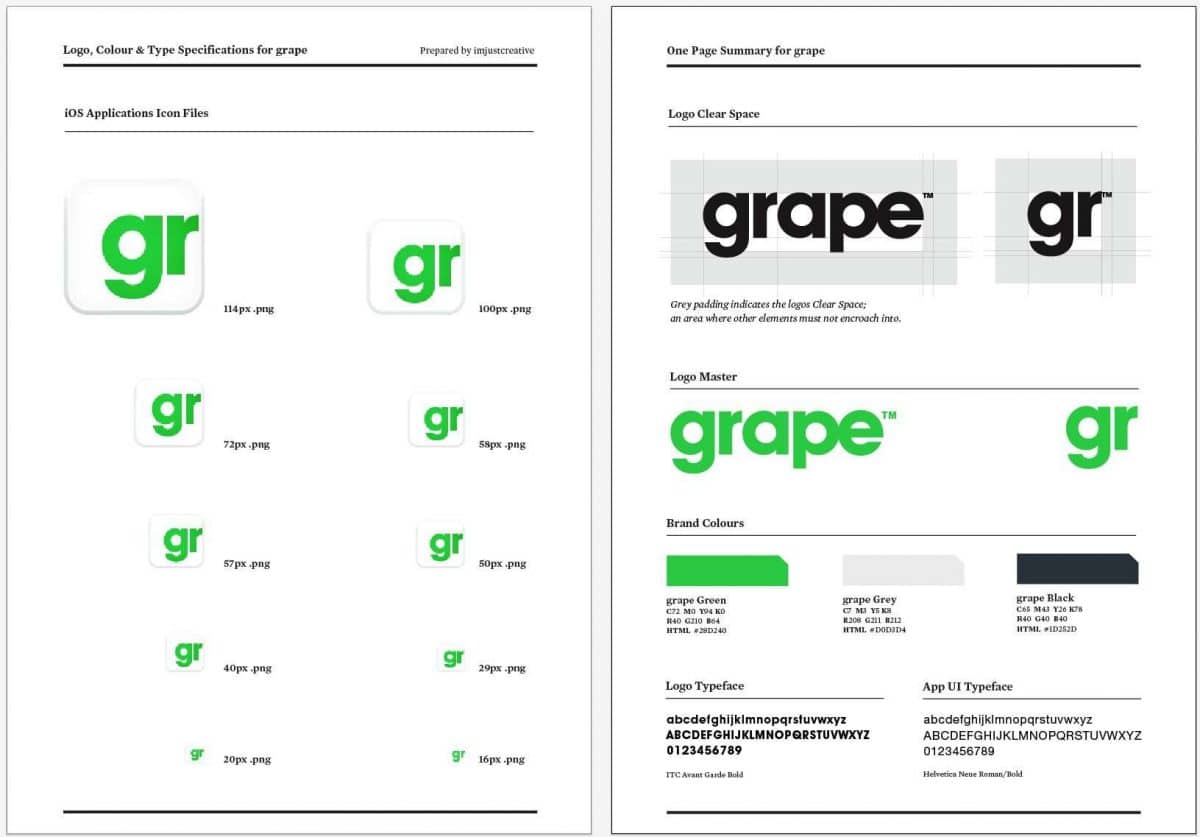 8 Page Logo Specification Book Template for Download
Along with my other freelance logo design guidelines, and specification templates, available to you, I now have added this 8 page logo sheet and style guide as a downloadable template.
The 'grape' logo is a current project I am working on, and so these guidelines have been designed specifically for the client. It's not fully complete as I have yet to add details on the stationery, further info on how the logo can be used etc, but these eight pages provide the main details.
This freelance logo design guideline template is a little different to my previous ones, as it incorporates a page of iOS application icons which go hand-in-hand with the project, more info on the typefaces as well as providing a final artwork logo sheet.
I have also summarised the seven main pages of logo, typestyle, colour and icon guidelines into a One Page Summary as a convenient extra for the client.
Please Note
I have removed all instances of the 'grape' logo from the template, and replaced the icons with black placeholders. I realise it then looks a little naked, but just used the guidelines I had in place as positional to place your own logo, and then adapt those guides as needed.
It's more about just being able to provide you with something to get you a head start in you own project. This should all still provide you with a sound base to adapt your own logo sheet and guide from. You can download the template from the following link.
All fonts have been converted to outlines and I have provided both .ai and PDF versions. If you require another format, then please drop me a line in the comments and I'll see what I can do for you.
Hope you might find it useful.
Download 8 Page Logo Specification Book Template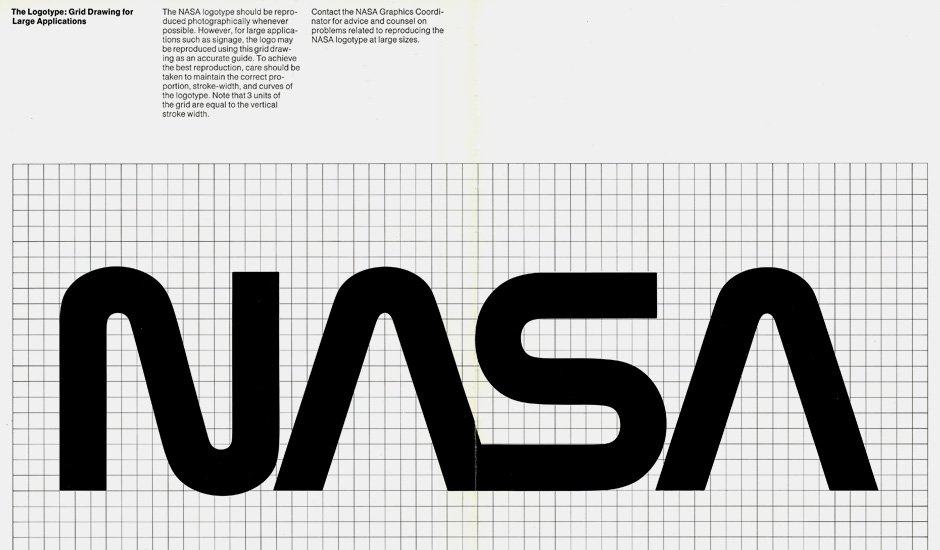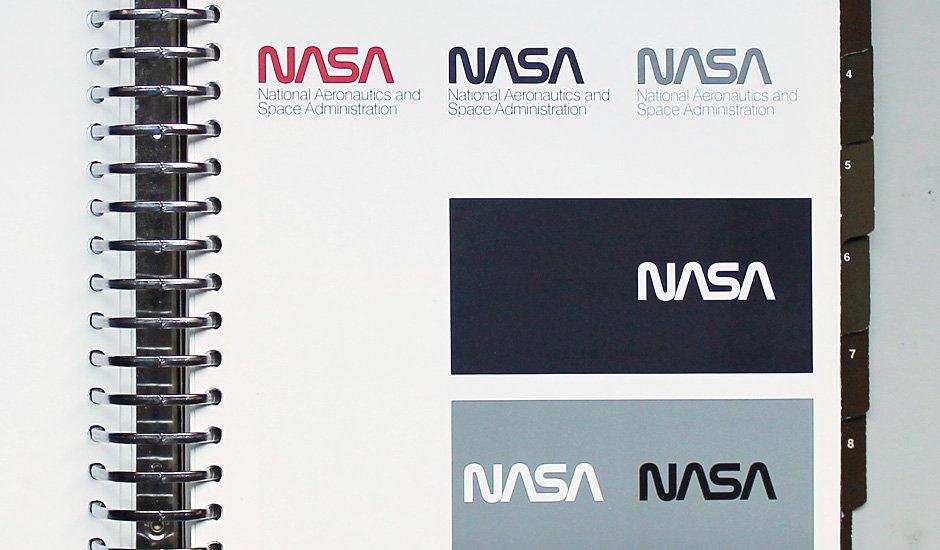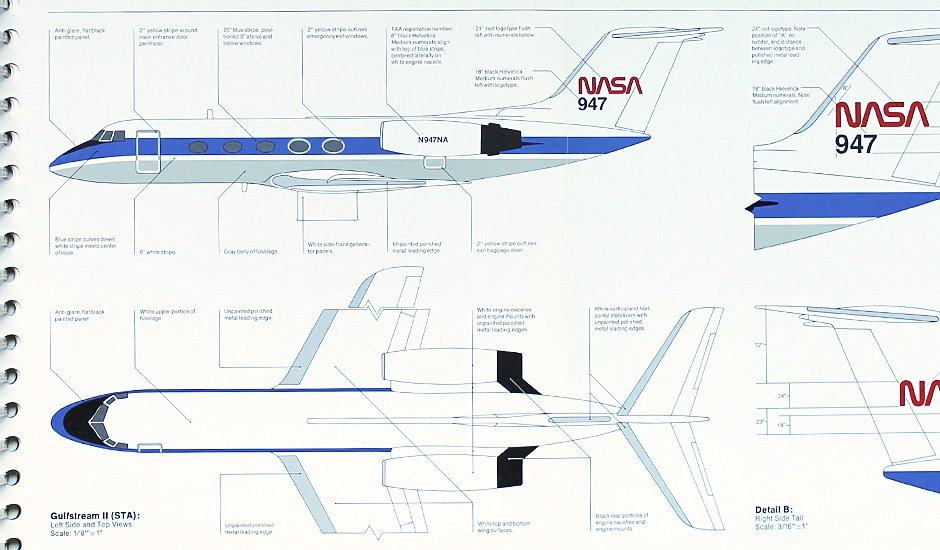 Some logos, NASA's included, should never have been retired. Some logos, NASA's included, were designed with such skill that they could have gone on and on and on and on.
I am still in awe over this version of the NASA logotype, and I always will be.
There are some other NASA logo posts elsewhere in my archives, like this post right here: Updated: NASA Brand Identity Guidelines 1976 which is really rather cool in itself, but the purpose of this little post is to kindly draw your gaze over to ThisIsDisplay.org where there is a lovely piece on The NASA Design Program:
The National Aeronautics and Space Administration Design Program is a modernist vision for an optimistic future. The logo (often referred to as the "worm") evokes qualities of unity, technical precision, scientific capabilities and uniqueness. Reduced to its simplest form; the one width, continuous-stroke letters are as contemporary today as when the logo was first introduced by Richard Danne (Design Director) and Bruce Blackburn (Designer) at Danne & Blackburn, New York, NY) more than 37 years ago. How then, in 1992, after 19 years, did such an emblematic design program for a future-oriented Federal Agency be dropped for it's previous (now current) Insignia (the "meatball")? What follows is a heartfelt personal account from Mr. Danne on the obstacles and achievements of one of the century's most important and widely published design programs.
In case you don't like reading, and subsequently don't reach the end of the page, there is a link that will take you to Display's Flickr Set where there are millions more NASA identity design images.
» Source: Display
» Via: Doobybrain