Western Brand Logo Translated to Chinese by Mehmet Gozetlik
Earlier today I tweeted a lovely rendition of the NASA logo translated into Chinese, and was completely in awe of how beautiful it looked compared to the original.
Interesting take on the NASA logo https://t.co/FK1FfxeNKU pic.twitter.com/OaVzuC5I2i

— Graham 'Logo' Smith (@thelogosmith) December 11, 2015
It was obvious I wasn't the only graphic designer to be so taken aback by this Chinese translation of the NASA logo, as it got retweeted, and liked, a number of times.
After a big of digging around, Twitter user: Mike Meulstress (@artisticdork), sent me a tweet informing me of the website that showcases the original project: Chinatown, by Mehmet Gozetlik.
It subsequently turns out this NASA logo isn't the only one of it's type; Mehmet Gozetlik has taken 20 of the most well-know western brand logos, including: Pepsi, Starbucks (this is just mindblowingly beautiful), Shell, London Underground, NASA etc, and masterfully translated them into Chinese, in a project called: Chinatown.
As far as brand projects go, Chinatown is right up there with the best, and probably a winner by a fair margin, in my humblest of opinions.
As a designer, I'm particularly impressed by the neon sign adaptions of the Pepsi logo, these look so stunning.
Thrilled to see the London Underground logo in here as well.
Chinatown Chinatown is a Chinese translation of the trademarks in a graphical way. It's a carefully arranged series of artworks showcasing 20 well-known western brand logos with maintained visual and narrative continuity.

'Chinatown' pushes viewers to ask themselves what it means to see, hear, and become fully aware. 'Chinatown' also demonstrates our strangeness to 1.35 billion people in the world, when you can't read Chinese.
A Taster of Chinatown, by Mehmet Gozetlik
Here's a little selection of the logos, and I'd strongly recommended visiting Mehmet's website to view the others, as well as watching the video.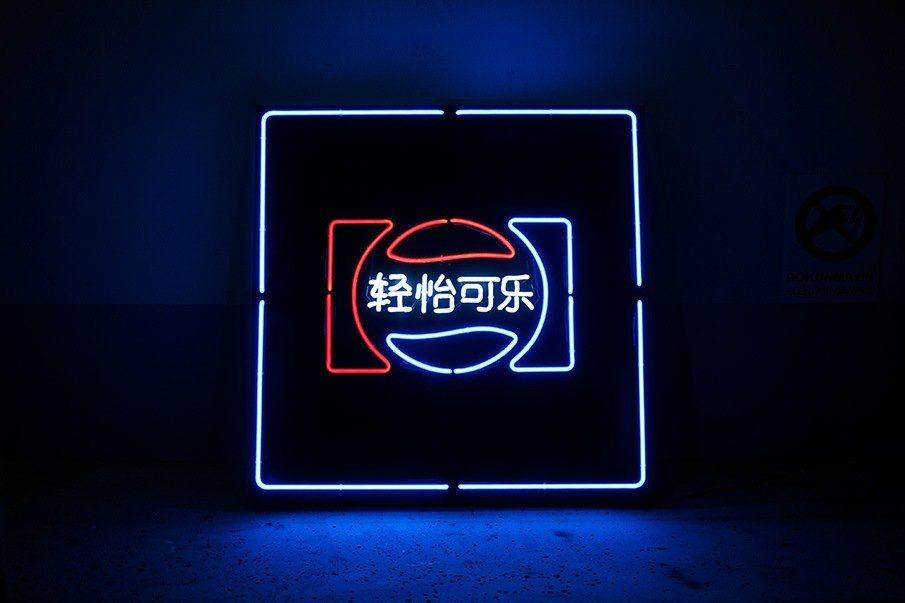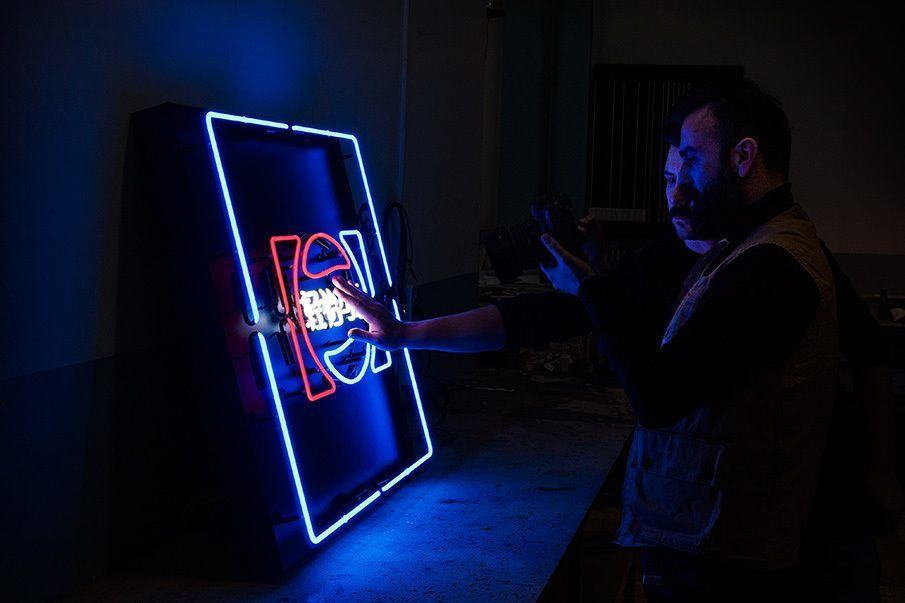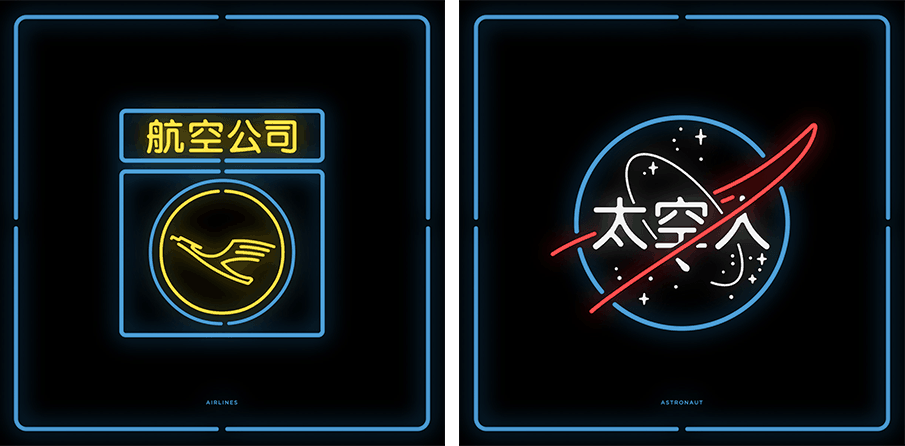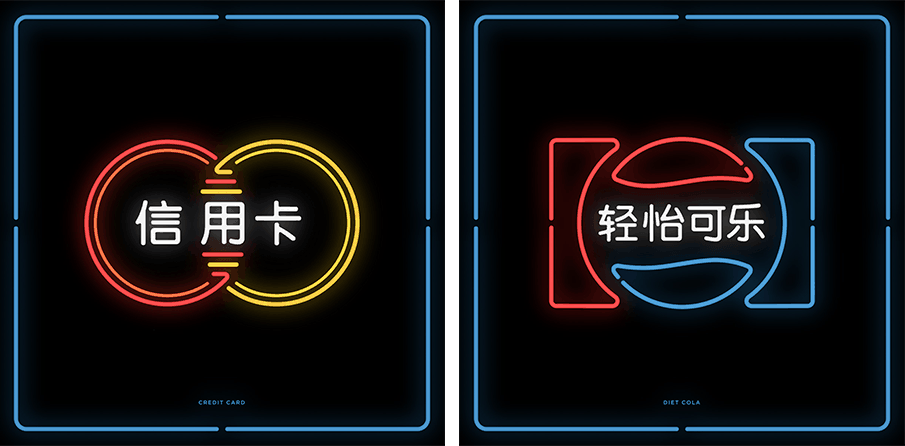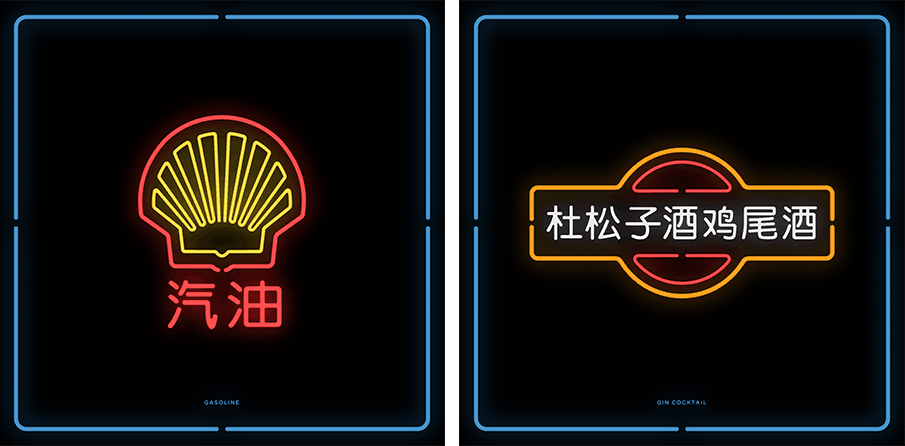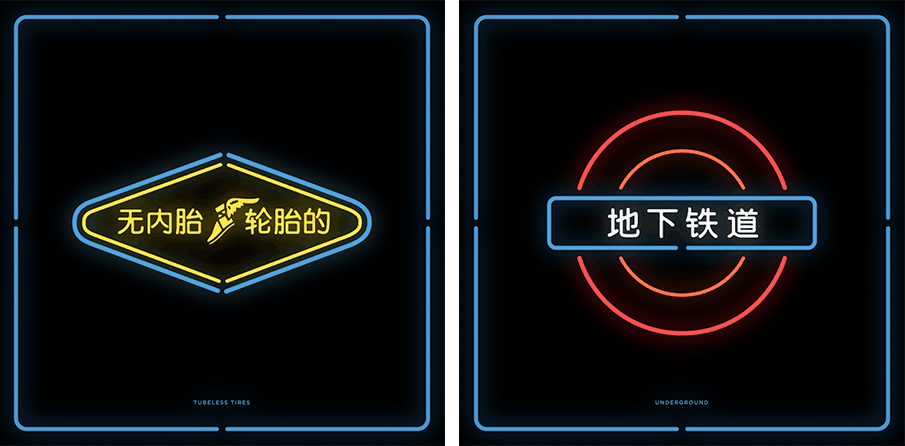 'Around the World' - Colourful Modern Vintage Posters Designed by Bo Lundberg
"Around the world, cities and countries" is the full title for these gloriously colouful modern vintage posters, designed by the talented Swedish illustrator, Bo Lundberg.
These 1960's Swedish inspired posters make me feel so happy when looking at them, and I was immediately drawn to them when I first spotted them on Bo's Pinterest board.
I'm also taken back to the gorgeous 1960's Air Canada poster that I posted a while back, when I see these posters from Bo. That's a very good thing by the way.
Around the world, cities and countries: Every now and then Bo tries to find time to come up with interpretations of different cities and countries.

He first imagined that he was a designer during the sixties who had been commissioned to design travel posters.
And if I'm not mistaken, that could quite well be Helvetica…
60's inspired posters by Swedish illustrator and graphic designer Bo Lundberg. More here.
Unicode (U0020 to U+AFF) in a Spiral Typographic Poster
This Unicode Spiral Typographic Poster is just IMMENSE in every sense of the word. The original poster (above) measures in around the A3 size, and can be downloaded via this Dropbox link.
The 'full' version below also contains all the Hangul etc glyph's, and the poster measures nearly 1 metre square, with each glyph measuring in at 6 points (2.116666667mm).
You can also download this monster version at this Dropbox link.
Some type of patience must of been needed to put this typographic design together not to mention some half decent computing power. Even on my Apple Pro tower, the PDF of 'full version' took some time to redraw on screen, each glyph drawing itself radiating out from the centre. That would make a fun GIF!
I found this epic work of art: Unicode in a Spiral, over in the Typography section of Reddit, and I think it's worth you going over and leaving a comment for the graphic designer who created it,  Reddit User Cormullion
FontReach: scans top million sites to show font usage across the web
Whilst trawling the web last night, I came across this amazing font related website, called: FontReach, which 'simply' scans the top million websites to show how fonts are used across the internet.

Website Design and developed by Jesse Chase and Jason Chen, who deserve epic Kudos for a fantastic idea well implemented.
I initially tweeted it, and quickly saw how many times it had been liked and RT'd, which is a good indicator of how popular it could be.
FontReach scans the top million sites to show font usage across the web. https://t.co/uBM5yKK0Sm

— Graham 'Logo' Smith (@thelogosmith) November 25, 2015
FontReach is a gorgeously designed website, not to mention really quite interesting, AND useful, to play around with. It actually does provide good insight into how popular and widespread, or not, certain fonts are.
As a web designer, looking to decide which fonts to use for a website design, FontReach could be a pretty useful tool. Being able to consider a more varied choice of web fonts, not to mention being provided with names of other fonts you might have known about before.
I did a few basic font searches, and the top results are not really all that surprising, with Arial (below) coming in ranked number 1. What I like is seeing how the many variations of a certain font are also used, so you get the whole picture based on a certain type family, rather than just the main 'parent' name.
I also did a quick search for Helvetica (ranked 3rd), Times (ranked 23rd), and Gotham (ranked 55th) and Comic Sans (ranked 84th). Shouldn't be surprised, or shocked, to see how often Comic Sans has been used as a font in a website design, but I still am.


Apple Logo + 'The Son of Man' by René Magritte

British Petroleum Logo + 'Three Sunflowers' by Vincent Van Gogh

CBS Television Logo + 'The Desperate Man' (Self-Portrait) by Gustave Courbet

Shell Logo  + 'The Birth of Venus' by Sandro Botticelli

Puma Logo + 'Scout Attacked by a Tiger' by Henri Rousseau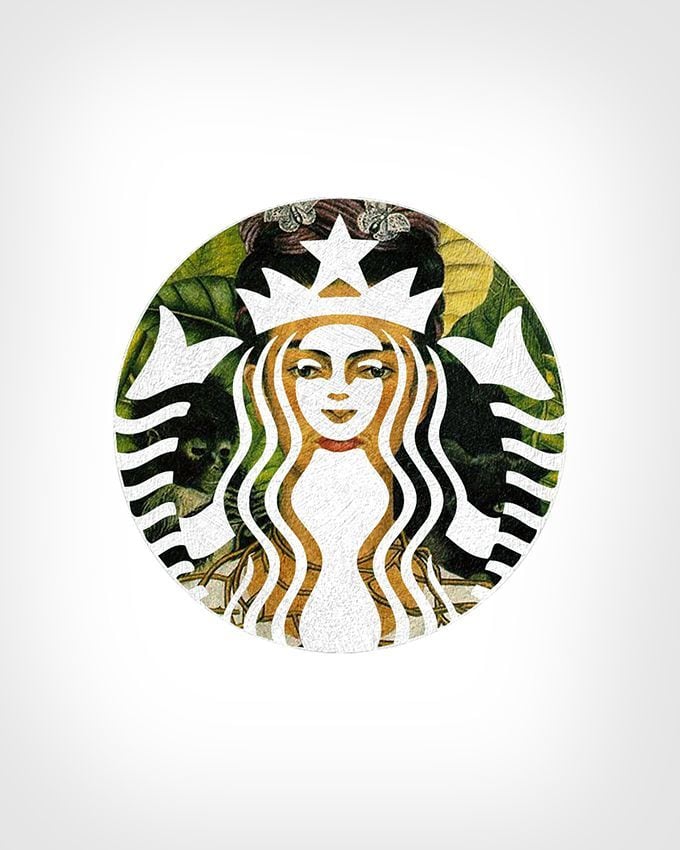 Starbucks Logo + 'Self-portrait with Thorn Necklace and Hummingbird' by Frida Kahlo

NASA Logo (National Aeronautics and Space Administration) + The Starry Night by Vincent Van Gogh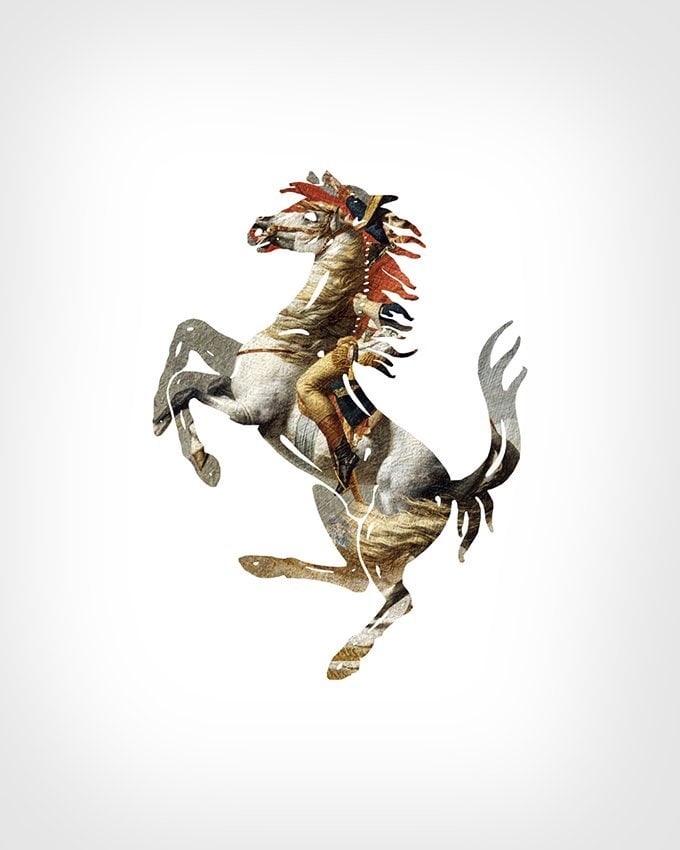 Ferrari Logo + Napoleon Crossing the Alps by Jacques-Louis David

NBA Logo (National Basketball Association) + Gladiators by Leon-Maxime Faivre

Abercrombie & Fitch Logo + Le monarque de la meute by Rosa Bonheur

Playboy Logo + Young Hare by Albrecht Dürer

UNICEF + Madonna and Child in a landscape by Titian
Logo & Art: Famous Logos Merged with Classical Paintings by Eisen Bernard Bernardo
Logo+Art: An examination of art and consumerism; of expression and function; of personal and corporate.
Logo+Art is another wonderful logo study by graphic designer, Eisen Bernard Bernardo, based in Los Baños, Philippines. When I say, 'another wonderful', I mean that Eisen has based this famous logo project off the back of a previous project, called: Mag+Art.
Just when you think, well I think anyway, that there could not be any further ideas for logo mash-up's and interesting logo side projects, you are proved wrong.
Eisen has taken a handful of popular and famous brand logo designs, and masterfully merged them with similarly themed classic paintings. The result is like a window through the brand logo, into a classic interpretation of the logo design.
Few of my favourites, where the chosen classic painting really stands out, and add's so much more character to the logo, includes the Apple logo, and NASA logo. Probably would have to say the NASA logo (below) is my favourite; it's stunning.