Collator Free Typeface by Vince Lo
Utterly intrigued by these specialised typefaces being developed to help bridge cross-culture typography. Collator, designed by Vince Lo, is a bilingual typeface designed to achieve greater harmony between Chinese and Latin type forms.
K Find our more, and download Collator on CreativeRoots
Archive, a free font download by Slava Kirilenko, has some real interesting letter forms for you to play with. Download link found on FontFabric.
K Found on FontFabric
Ostrich Sans by Tyler Finck is a versatile new open source font from The League of Movable Type.
Dubbed as the variety pack the family contains:
Dashed (thin),
Rounded (Medium),
Ultra Light,
Normal,
Bold (race track style double lines)
Black.
Free download via The League of Movable Type
From the talented hands that brought you The Lobster Font; Pablo Impallari brings us some free fonts to download. This post lists four of them.
Terminal Dosis Light is a really really light, almost hairline, sans-serif rounded font. In fact, it's so light she only wants to be used at 36pt or up. Designed by Edgar Tolentino, refined by Pablo Impallari, spaced and kerned by Igino Marini iKern.
Terminal Dosis Light has just been made free–I purchased this a while back, but nice to see the generosity now shown by Pablo–so I would head over to his website for a quick download in case they change their minds.
Other Free Fonts By Impallari
As well as Terminal Dosis Light, they have released a few other free fonts that are definitely worth looking at.
It's no secret I enjoy writing on my website as well as sharing all I know with various tips and resources.
There are a fair few articles tucked away within my blog–I like to think have some pretty cool and useful things to share: templates to download, logo process articles, free fonts and my own thoughts and ramblings–and it would be safe to assume enough to write a small book.
Given that I have only been seriously freelancing since around January 2010, it was quite a shock when in the early part of 2010 and within a four month period I was approached by three publishers to author a book on logo design.
imjustcreative [now refered to as ijc]–my website, portfolio, blog and shop front–has been up for about three years or so. The very early days comprised of a methodical plan to build the freelance me up; ideally using my skills gained in advertising and marketing to establish a reasonable reputation and platform from which to hook in clients.
Having a fair number of years of commercial experience behind me is no doubt useful when you are considering the switch to freelancing. When you make that switch it can often mean having to start all over: you are no-one, you have no portfolio and no reputation to speak of. You have to dig-in and get dirty.
To be approached by three publishers was a monumental boost to me; it clearly signalled that I had managed to succeed in some areas of the marketing of ijc. What really blew my mind however was being approached by two publishers within 24 hours of each other.
It's all to easy to yourself to get over absorbed with the incredible intensity of feelings and thoughts that something like this imparts on you. It was staggering. I proceeded to follow up with the first two, but having two offers so close to each was incredibly confusing, really didn't know which way to turn at this point. All I could do was talk with both publishers to find out the exactly what all this would entail and where it would leave me in terms of time and finances.
I had only just officially started freelancing, so building up a client base was paramount to me as well as servicing existing and newly scheduled clients. I certainly wasn't able to rely on client work at this point neither did I have any savings to fall back on.
Writing a book is a huge undertaking, some people manage to keep working their full-time job as well as write a book in their spare time. I am not that person.
There was no way on earth I could manage to keep ijc running at the usual intensity as well as researching and writing a book. This was the onset of a thick blanket of fog riding over me.
What to do?
Having a book under your belt is no doubt a huge boon, it signals that you are an authority on a that subject and will propel you further out than you would otherwise be used to; not to mention just the overall good feeling of confidence and motivational boost having authored a book.
ijc was still being nurtured and I felt very cautious about doing anything that would disrupt the rhythm and flow I had so far managed to build up. I didn't have the luxury of a solid client list, repeat clients or even a sense of believing in myself at this point.
So much to do and so much still to prove.
The harsh reality was that if I took a book on I would have to dial down ijc operations whilst focusing on the book for a period of 4–6 months. Firmly believing that taking a book on would lead to bad times; I still had conflicting thoughts about it.
I really didn't know what to do.
Sleepless nights due to the continual round of thoughts of turning down such a amazing opportunity, it made my skin crawl and I felt boxed in. Logically it felt both wrong and right, emotionally it also felt both wrong and right. This was all so new to me, nothing had prepared me for having to make a seemingly no win decision.
The jealously factor reared it's ugly head; if I turned it down then another designer would be asked and that royaly sucked. I wanted to write this book, I really did.
I thoroughly enjoy writing, it feels natural and I have no problem with finding stuff to write, it all seems to flow out without having to even think about it. When I sit down to write a post I usually only have a rough idea on the subject matter; 30mins later there will be a decent size post and I have no real idea how it all materialised.
ijc had to succeed, there was no room to doubt otherwise.
Over a period of weeks I continued talks with the publishers. The first decision was to decide which publisher to continue talking to. That choice allowed me to focus on the one publisher and we discussed options and ideas over a period of weeks.
At his point I started the book proposal process–even though you might be approached to write a book you otherwise previously had no intention of writing, you still have to sell their idea back to them–as I felt this would give me enough insight into what it would require from me on a emotional and physical level.
After three weeks of working on the proposal and keeping ijc ticking over, I was already super stressed. This was the insight I needed to make a more informed decision.
As hard as it was, I decided to pass up this amazing opportunity to author a book on logo design and focus on building up ijc.
Finances
This decision was not just based on being a super stressed Eric, the finances was a determining deal closer. As David Airey has talked about, a book like this is not going to make you a millionaire. Financial reward is negligible, what is more beneficial is having your name linked to a book and this ideally brings in more prestigious clients etc.
Knowing that I could not work both ijc and writing a book, I then had to look at how I would support myself for the duration of the book. The retainer on offer would have lasted just a few months after the mortgage, bills, tax were deducted. It certainly was no where near enough to live on for the duration and would absolutely mean I would also have to take on client work. This was not a situation I wanted to get into, ijc is more than a full-time job, no way I would be able to cope with a book as well.
Health
Just to put stuff into perspective, I suffered a breakdown 5 years ago and my whole life was turned upside-down and inside-out. I had previously worked stupid hours usually for 6-7 days a week in a stressful environment.
With ijc, I absolutely had to manage my health. I knew that keeping ijc ticking over as well as writing a book would be a step to far, avoiding further health problems becomes mandatory at this point in my life. It has taken nearly five years to feel like I am starting to get back on track, I am in no rush to derail myself again through over-work.
List
To ensure I had made the right decision, I simply made a positive and negative list and the result reassured me that passing the book up was the best thing for me at this time. I was now content with the decision I had made.
Incidentally, the third book offer came through a few months later which meant I was able to make the necessary decision quickly. Being approached to write a book, even when you know you are probably one of many, still gives you motivational boost.
Plans
My plan at this time was to keep the idea of writing a book in mind for a time when I would be able to cope with the financial and emotional demands needed.
Now a year on and I am getting the book bug.
I still don't fancy the idea of taking on such a huge commitment and that is mostly out of my control in terms of deadlines and such like. I have a nice life-style that has taken a lot of time and effort to evolve; in no rush to mess that up.
The answer: self publish and write a book on logo design that I can do in my own time whilst making the content and experience all mine. No publisher restraints, no unexpected deadline changes and no pressure or anxiety of feeling out-of-control.
This is my project for the year with a flexible dead-line of October to have the content all thrashed out.
Chapter Ideas
I have a number of ideas for content and nothing has been hard-coded as yet. What I can say is that it will not be a gallery of logo designs, there are plenty of books dedicated to this cause.
I will however showcase a select range of logos from logo designers with applicable text outlining aspects of the logo design process, it's important to me that any logo shown in the book is shown in context. One of the things that lets logo inspiration books down would be the lack of context therefore not providing the context some logo designs need to be fully appreciated.
The style of logo designs I will be seeking to showcase in the book will typically fall close to a style of design close to me.
Other chapters will include: typography in logo design, aspects of freelancing, project management of a logo project, financials, general logo design tips and check-lists, various how-to's, client interaction, thoughts on how to promote and market your self etc. It will hopefully be quite rounded, covering or touching on most parts of a logo project.
I have not quite decided on the format of the book, limit it to digital format or actually print it much in the way iheartlogos have done. My preference would be to print it, I am not a big fan of reading books in ebook format, I much prefer holding and reading a traditional book. The route I will eventually go will depend on certain financial details, so both options are on the cards at this time.
It is very early days, but the plan has been set in motion and I am very much looking forward to the project.
Your Input
To close, I am looking for your input. If you have any thoughts or suggestions about what a logo design book should contain then please do let me know. With any book, the idea is to write something that people will hopefuly want to read, so the more I can incoporate into based on general feedback, the better for everyone.
Please do leave your thoughts below or email me direct.
Lost Type Co-op Presents Muncie - Free Condensed Font
Lost Type Co-op Found on Quipsologies, Lost Type Co-op is a typeface collaboration between Riley Cran and Tyler Galpin.
They have created an all-caps, condensed font called Muncie in an impressive 24 hours,  and even more impressive is that it's available as a free download.
Super handy for all use freelance graphic and logo designers, looking to grow our font library.
From what I can tell, other fonts will be released on a 'pay what you want' basis. Visit the site to download your version of Muncie.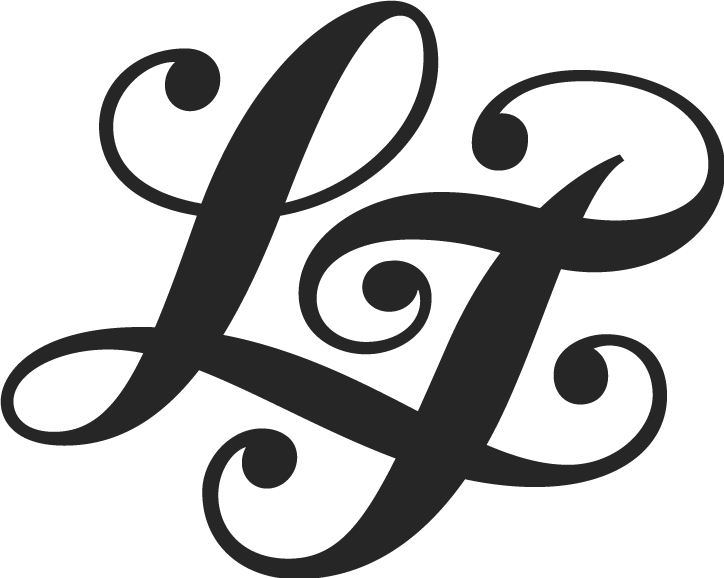 Lost Type is a Collaborative Digital Type Foundry.

Operated and Managed by Riley Cran (and originally co-founded with Tyler Galpin), Lost Type is the first of its kind, a Pay-What-You-Want type foundry.

Since 2011 it has been a source for unique typefaces, with a collection of over 50 different faces from contributors all over the world. 100% of the funds from sales of these fonts go directly to their respective designers.

Our fonts have been used across the world, and recently have been featured in projects for Nike, Starbucks, Disney and the President of the United States.

We continue to be dedicated to to the idea that quality fonts should be made available to anyone who wants to create an individual piece of characterful design.
One thing I struggle trying to understand is why some free fonts have a non-commerical licence applied. I just can't get my head around it. As I said on Twitter...
I have spent a fortune on buying fonts that I feel will add value to my work, I have no problem with investing good money in this way. After all, fonts are generally the foundations of a logo, makes sense that you place value on an aspect of your job that without, would be all but impossible to do.
This is why I have the utmost respect for typedesigners, this is a skill beyond just being creative. When I am working on a new logo project and see a new commercial font that would be perfect, I will buy it, no questions asked. And yes, a medal would be nice.
Commercial fonts have licences of course, they are not without limitations, but they are for the most part, more than reasonable.
I guess a reasonable comparison would be musicians and royalties.
There are a scenarios where 'non-comercial use' is valid, like a beta font for a possible new commercial font. I can understand the reasoning here, and usually there is a detailed description of 'why' accompanying the font.
The other one is where there is family of weights for example, one weight (with limited character set) might be made free for the purposes of testing, allowing the user to try before they buy. This expands on the limited type testers usually now found on type foundry websites etc.
Great, so that tackles commercial fonts.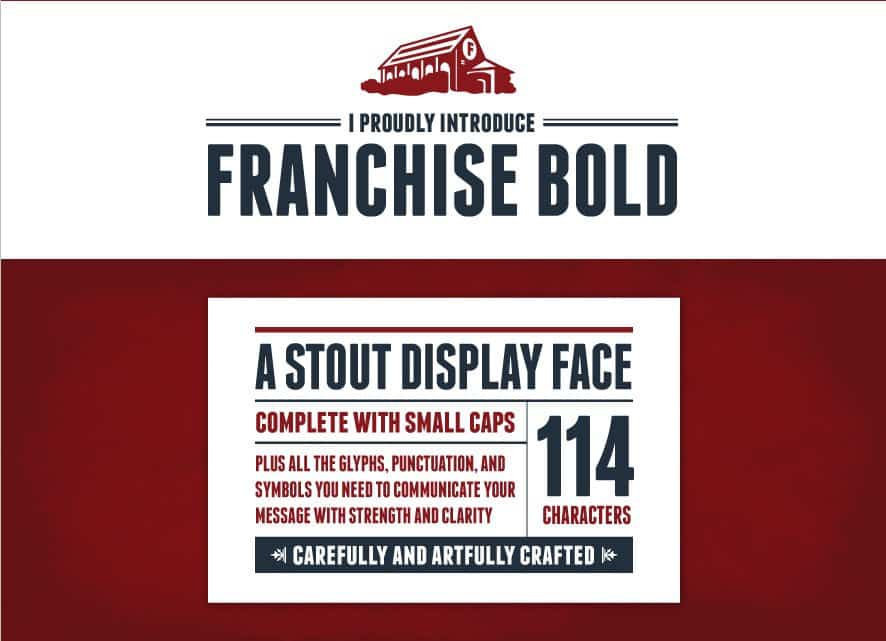 The main point of this post is to try and understand the non-logic behind the restrictions that some free fonts have time to time. I'm not talking about the awful variety usually associated with free font sites, I'm talking about fonts like the stunning Franchise Font by Derek Weathersbee or the equally stunning The Lobster Font.
Fonts where the designer has clearly put their heart and soul into the design and creation of something that will be of value to other designers. Derek makes no demands, other than presenting a few marketing ploys to bolster the distribution of his work, like making a small donation or buying a t-shirt, all VERY reasonable under the circumstances. In fact he goes the other way, he makes it very clear that if you do use his free font for commercial or non commercial use, that you send him examples of it… this is what makes it all worthwhile.
Seeing your work being used by someone else for someone else.
I'm a little confused Sir
What confuses me is when I come across what looks like a lovely free font. First impressions are really positive, the accompanying gallery images make the font look like a real winner, but then you see the 'No-Commerical Use' line.
So you have spent all this time and energy, crafting a wonderful new font, going to the trouble of creating supporting imagery to presumably help promote the font, but then specify that we can't use it for commercial use.
What is the logic behind this move?
If you don't want people, other designers, profiting from your work then why make it free in the first place. If you are that sure/presumptuous other designers would want to use the font for commercial use, then charge for it, but don't presume people would want to use it for commercial use, but take away that option. It really makes no sense and makes you look a little odd to be honest.
Or do you forever want your creative creation always assciated with Church flyers and birthday parties?
Either make it free with no restrictions like Derek, or make it a commercial purchase or even a trial (limited character set) font.
I do understand the logic of not wanting other's to profit from your work if you have not got anything from it yourself, especially if these other people have copied your work or other less honest means. People like Derek are clearly proud of their achievements, without having some control type issue over it and want to literally, spread the love.
This has a greater accumulative affect on the marketing of that font and consequently your own image and profile. This is what you should be focusing on.
What goes round generally comes round.
I guess some people say we should be appreciative that someone has created something for free in the first place, regardless of the conditions tied in with it, I disagree with that logic when it is associated with design work. If I see a font that is free but that I can't use for commercial use, it really isn't much use to me, unless I am designing party invites or playing with concept work, which I avoid like the plague.
So ok, the latter point, concept work is important for a designer, so yeah sure, downloading a cool free font that helps you here is awesome. However, this is also flawed logic. By helping people with their concept work, which by itself is non-commerical, you are actually helping them create a reputation that will surely make rich and famous. So regardless, you are helping someone financially, it's not just as quick. It's just short sightedness on your part.
By imposing restrictions you are reducing the potential impact and reach of your work. Not so many people will download it, not so many people will see it, not so many people will hear of you or see the work you can do.
By imposing restrictions you are missing out on helping designers with their paid work, the work that pays their bills. So we go back to the point that you have a grump about people profiting from something you have previously made available for free, or you have control issues. Neither are helpful and wise to really promote or have associated with your name, people like me get grumpy about things like this. Its like one big tease, just not useful in the greater scheme of things.
Hooking people in to your website with the promise of a free font should extend to making it totally free to use.
If you are giving something away for free, then make it totally free and without condition.
If you really can't bear the thought of 100's of other designers profiting from your work, then don't make it free, charge for it. If it's that good, people will pay the money. You will receive respect and plaudits for your skill and business prowess.
Seems Maniakers Design has been quite busy since releasing the original FREE 232 MKSD Font. It has now been updated with a huge range of extra glyphs.
Important to note that this covers both Round Light, Round Medium and Round Bold and that the family is still a free download.
Font Licence - There are some limitations for it's use, so please read the Font License provided.
Download More Free Fonts via IJC
Over the last few months I have been amassing a neat collection of quality free and open source fonts for download. Some are even exclusive to ImJustCreative. Head on over to Free Fonts for a looksie.
Franchise Bold - A Free Stout Display Font by Derek Weathersbee
Once in while a project of such beauty and generosity shows up. Like the stunning Lobster font, Derek Weathersbee has lavished the utmost attention to the presentation of his typeface, Franchise Bold.
The fact that it is a free download just mystifies me and hugely inspires me. This is an essential addition to your font library if you're looking for a solid font for your next logo design and/or graphic design project.
Franchise is the first weight available but Derek is working on three other weights, Regular, Light and Hairline. So when complete, this will prove to be a formidable type family just right for some of those retro designs you have planned.
And to put some commercial font foundries to shame, Derek has an impressive 'Test Drive' for Franchise.
Of course donations are accepted and who wouldn't?
And should you feel in the mood, some lovely looking shirts can be purchased. As Derek says 'Heck, the Typeface was free. Go!'

Font Licensing
Derek even has made Franchise Bold licensing for this as open and free as it can possibly be.
It is FREE to use for both personal and commercial. You can embed the font and/or link to it via @font-face. Just don't alter/modify it and pass it off as your own.
View official Font Licence .
Download Franchise via Dereks website.
From the mouth of Atelier Carvalho Bernau
We were always in love with the title sequence lettering to Godard's movies "Made in U.S.A." and "2 ou 3 choses que je sais d'elle". On the ocasion of Godard's 80th birthday (3 December 2010), we are releasing this typeface as a free download.
It is our hommage to Jean-Luc, to the Nouvelle Vague, to Seberg, Karina, Faithfull & Cie., and a birthday gift for all "enfants de Marx et de Coca-Cola."
Font Description
Jean-Luc is free downloadable font. It is an uppercase-only display grotesque in two styles: One with normal bold accents and punctuation, and one with hairline accents and punctuation, as seen in the title cards for "2 ou 3 choses".
Atelier's Website : http://carvalho-bernau.com
Jean-Luc Microsite (download here) : http://carvalho-bernau.com

Found via Rajesh from R27 Creative Lab : Website & Posterous