All Archived Posts in Designer Spotlight
---
Last Updated: January 26th, 2017
| First Published:
January 26, 2017
| Subscribe with
or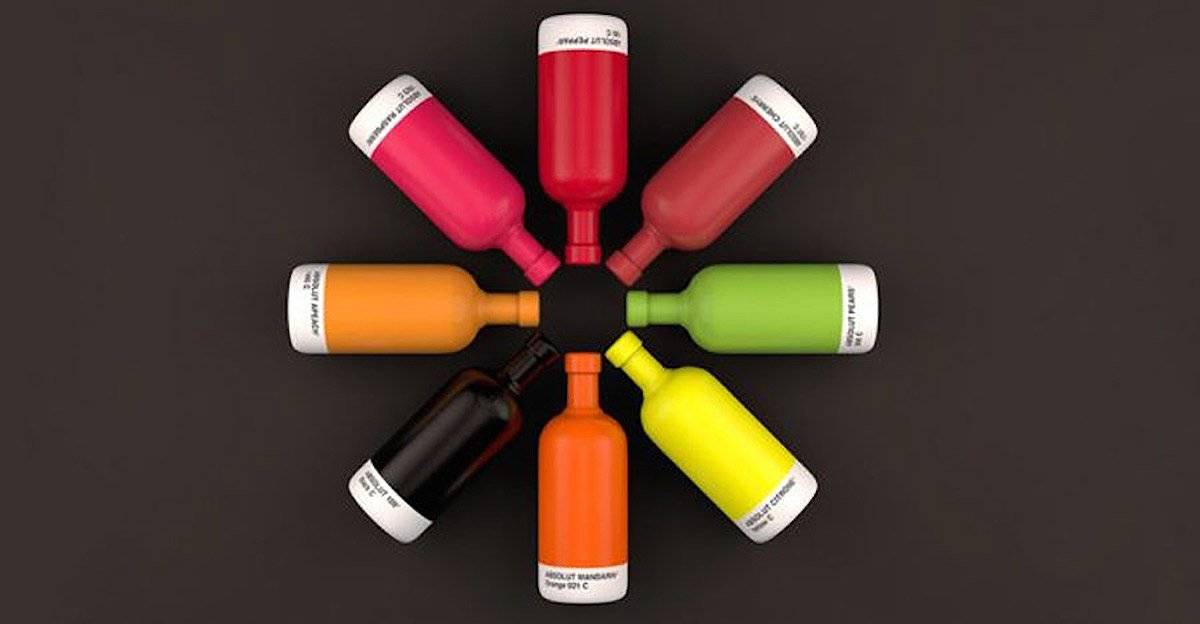 Another fine collection of creative work by Txaber (who also designed the cool Helvetica Rubik's Cube); this time we have a stunning collection of Absolut Vodka bottles, beautifully coated in Pantone colours. 
Nice little nod to Pantone's current Colour of the Year 2017, with the Absolut 2017 Greenery 15-0343:
Pantone: A refreshing and revitalizing shade, Greenery is symbolic of new beginnings. 

Greenery is a fresh and zesty yellow-green shade that evokes the first days of spring when nature's greens revive, restore and renew. Illustrative of flourishing foliage and the lushness of the great outdoors, the fortifying attributes of Greenery signals consumers to take a deep breath, oxygenate and reinvigorate.

Absolut Vodka Pantone Bottles Designed By Txaber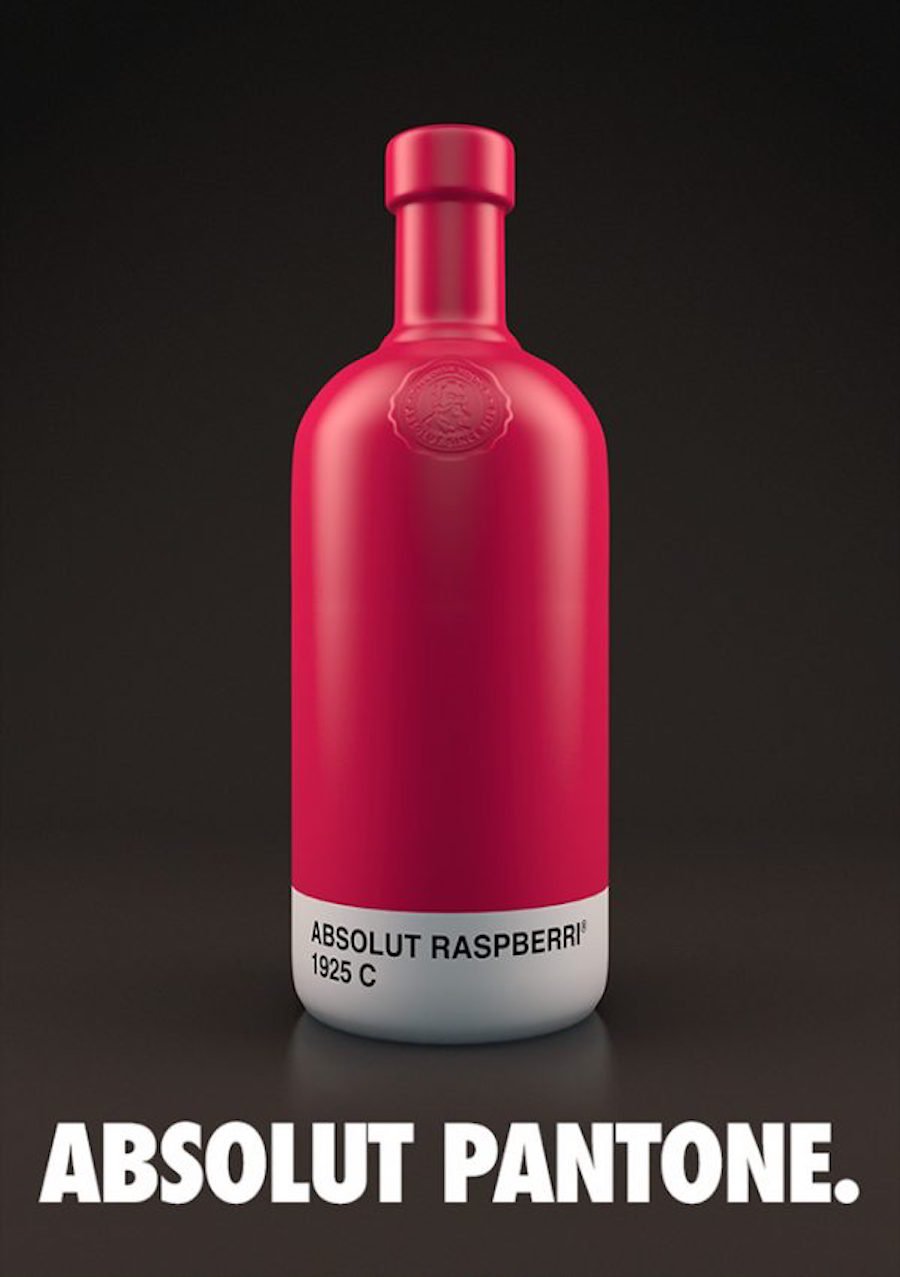 ---
Last Updated: January 22nd, 2017
| First Published:
January 19, 2017
| Subscribe with
or

Brand Logo Mix, by Mike Stefanini, from Atomike Studios, is a fun look at how certain popular brand logos would look like on completely unrelated consumer brand items.
How about: the Nike logo on a Coca-Cola can; Tomato Ketchup as an aerosol to spray on your dinner; drinking some Pepsi from a car oil container; cleaning your windows with some Starbucks coffee spray…
The Shell logo on a milk carton is a bit icky tho…
Lovely little brand logo project, and I particularly love the style of illustration, rather than trying to go for photo realistic renders.
Brand Logo Mix Designed by Atomike Studios
Mike Stefanini: "Almost inadvertently I had approached the design of a Coca-Cola can of the Nike logo... I found it nicely subversive, so I decided to apply this principle to other consumer products..."
Atomike Studio on Instagram
Incidentally, Mike has a wonderfully colourful Instagram account, that is definitely work following: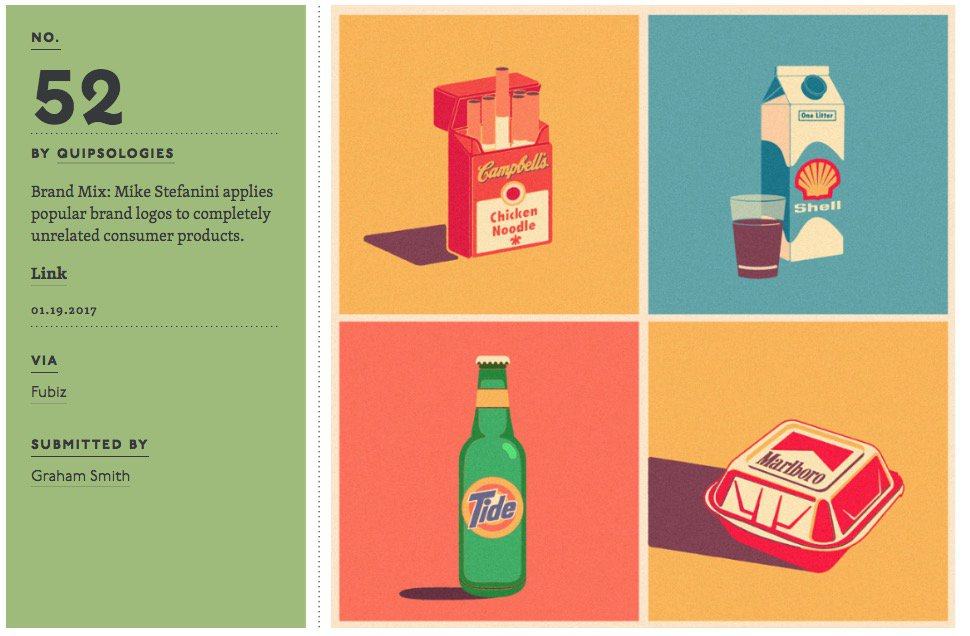 ---
Last Updated: November 28th, 2016
| First Published:
November 28, 2016
| Subscribe with
or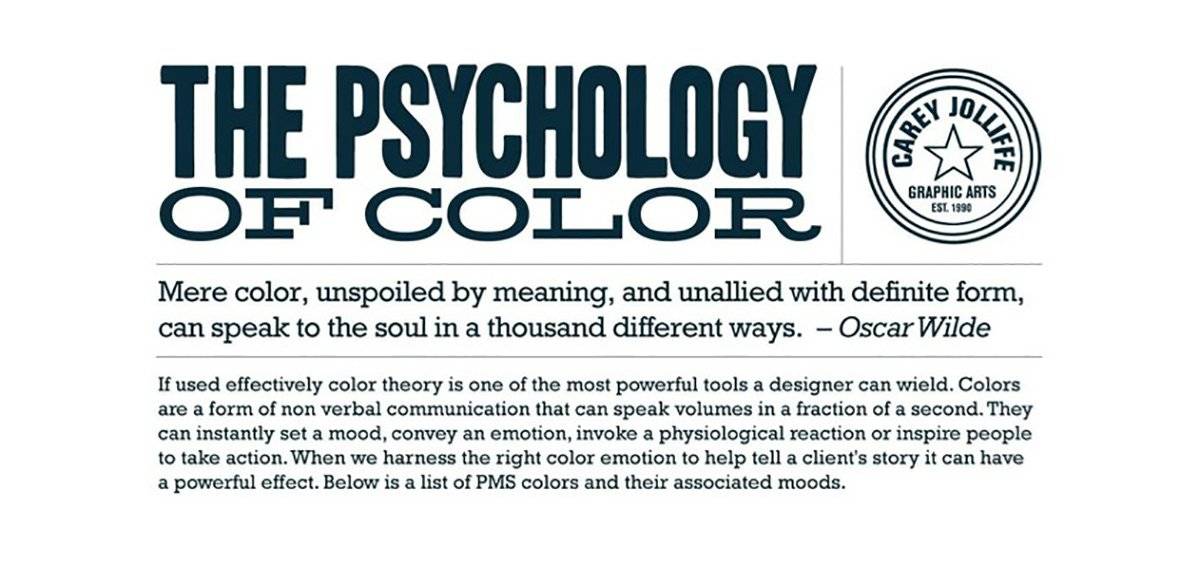 "Mere color unspoiled by meaning, and unallied with definite form, can speak to the soul in a thousand different ways." — Oscar Wilde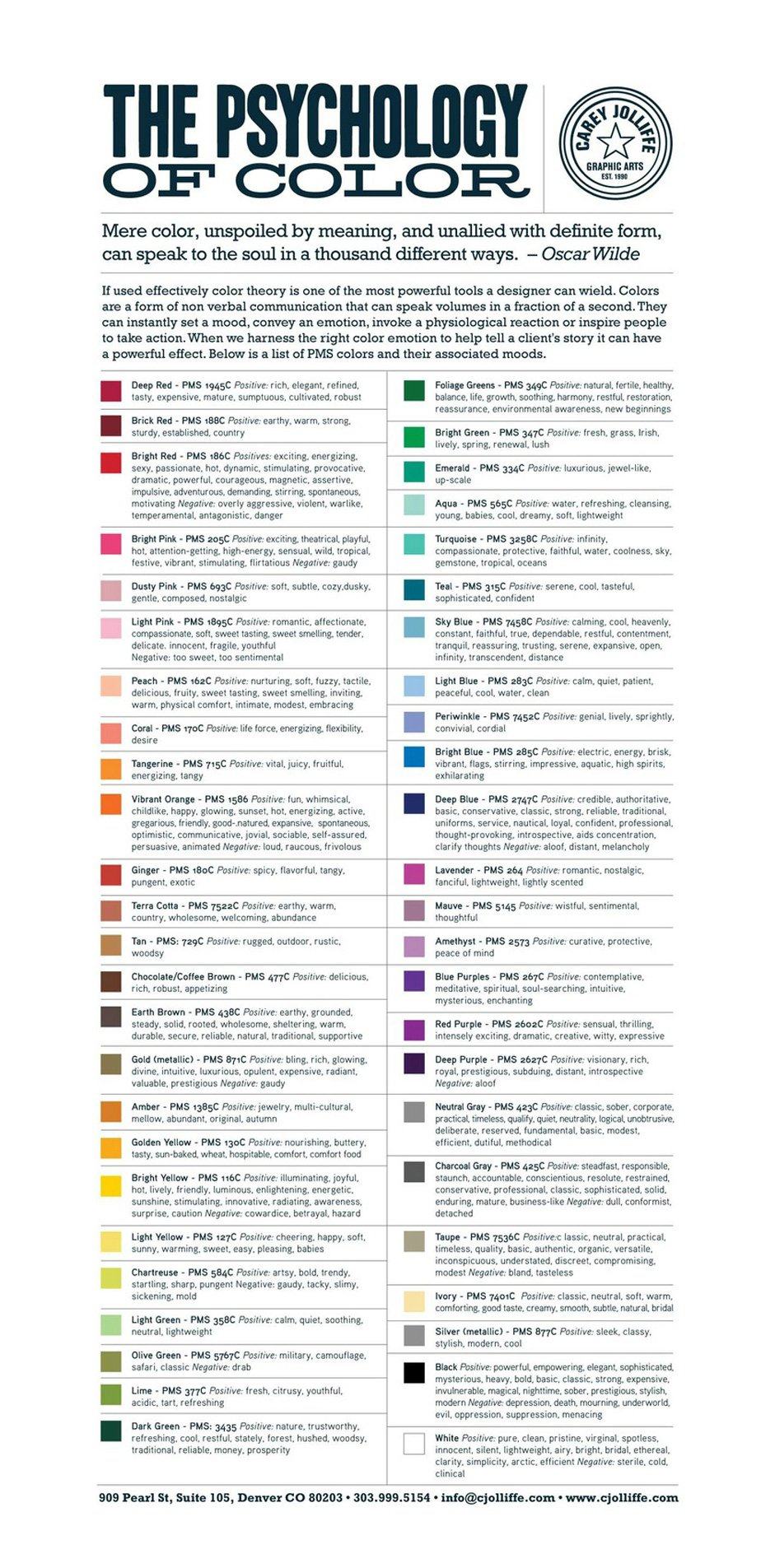 The Psychology of Color Chart and Their associated Moods in PMS Colours Designed by Carey Jolliffe
There is no doubt that the application of colour for logo design, and any other type of graphic design, is hugely important.
The wrong choice can completely ruin an otherwise great logo, and in some cases, a good colour palette can lift an otherwise 'ok' logo design.
Colour theory isn't always easy to apply, and it does involve getting deep into human emotions, if you want to be able to deliver the right message in your designs.
The following text is taken from the The Psychology of Color Chart, featured above. This color chart was designed by, Carey Jolliffe.
If used effectively, colour theory is one of the most powerful tools a graphic and logo design can wield.

Colours are a form of non-verbal communication that can speak volumes in a fraction of a second.

Colours can instantly set a mood, convey an emotion, invoked a physiological reaction, or inspire people to take action.

When we harness the colour emotion to help tell a client's story, it can have a powerful effect.

Below is a list of PMS Colours, and their associated moods.
---
Last Updated: November 19th, 2016
| First Published:
November 19, 2016
| Subscribe with
or
This Apollo 13 poster, designed by Justin Van Genderen, is absolutely gorgeous. Justin designed this Apollo poster as part of his: Location, Location, Location series, which you can view on Behance.
You can but limited edition prints via Print Shop, at a cost of $35. You'll get an Edition #2, 16" x 24" screen print, with a 2-3 week delivery window.
I initially found this on Reddit, and it's really become a very popular post.
Other Reddit users have been posting various other versions of this poster, even links to more historically useful bits of information relating to Apollo 13. Also see bottom of this post for a nice little animated version.
Go Reddit…
Apollo 13 Poster Designed by Justin Van Genderen
A reddit user: Plastuer, even created an animated version of it, such is this posters overall popularity:
And here's an iPhone background version, by another Reddit user, ELFuhler.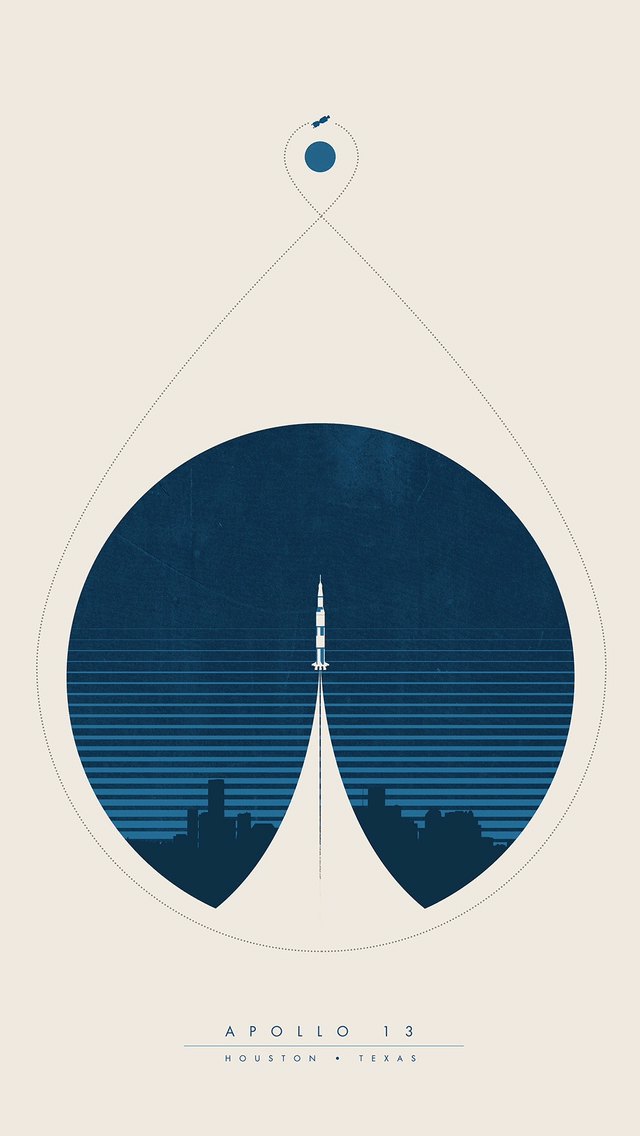 ---
Last Updated: November 7th, 2016
| First Published:
November 7, 2016
| Subscribe with
or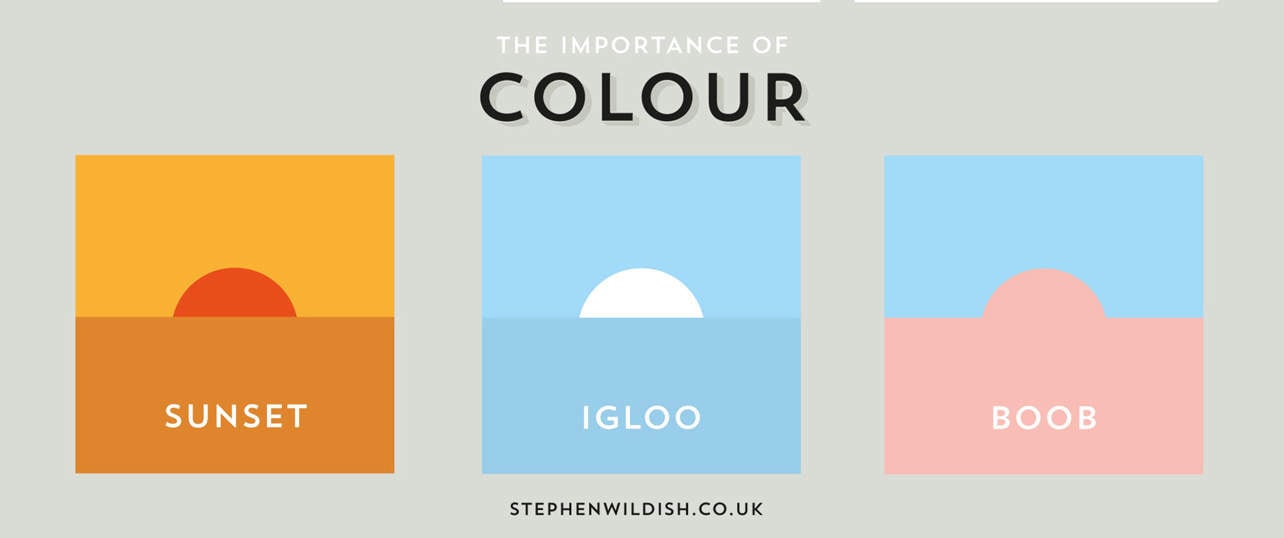 The Importance of Colour by Stephen Wildfish; a fun and quirky visual exploration of how colour can be interpreted, or misinterpreted.
Affecting how we might interpret certain visual elements, either rightly, or somewhat inappropriately.
The Boob one is the best, obviously, as I'm a guy. I have no shame…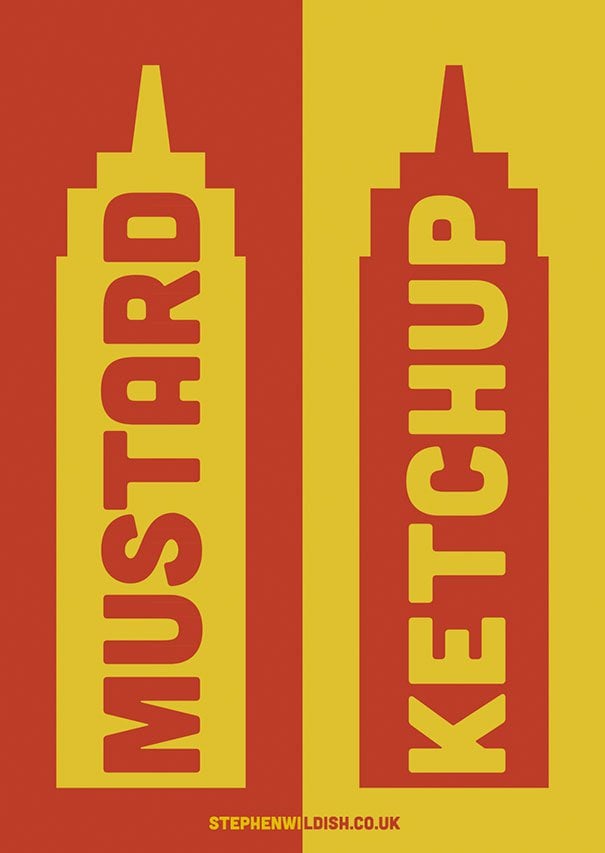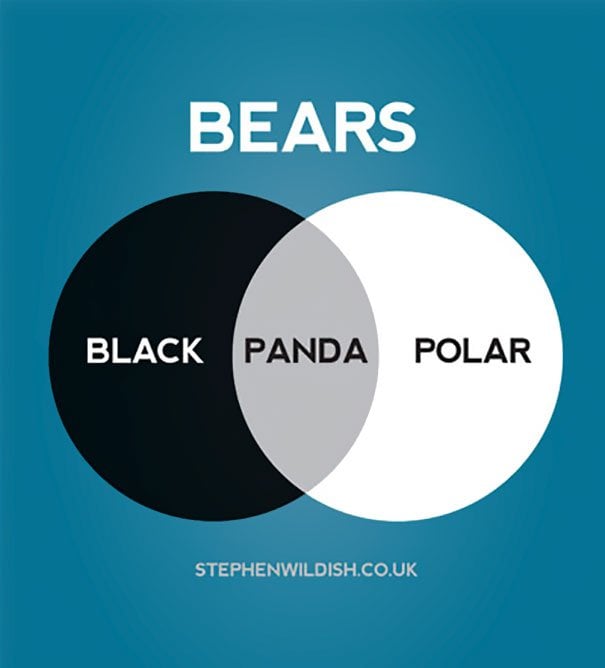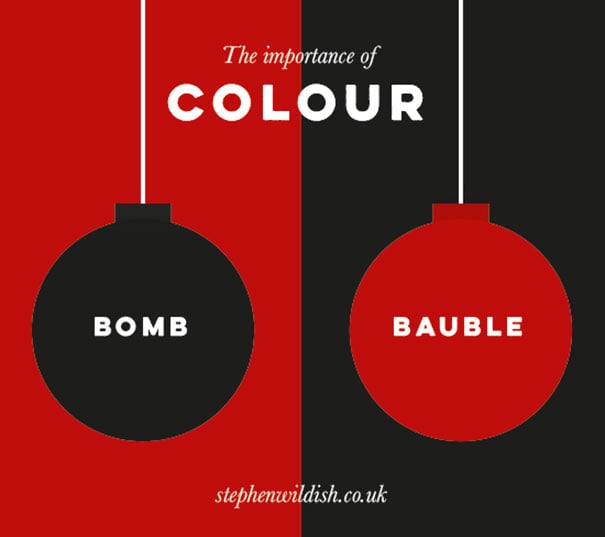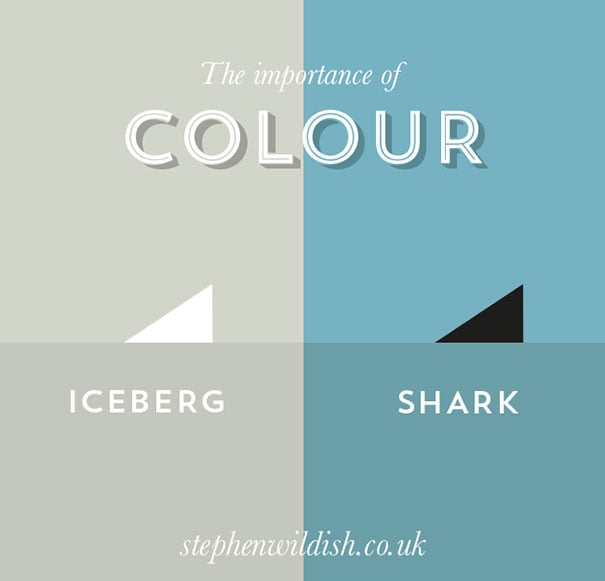 ---
Last Updated: October 24th, 2016
| First Published:
October 24, 2016
| Subscribe with
or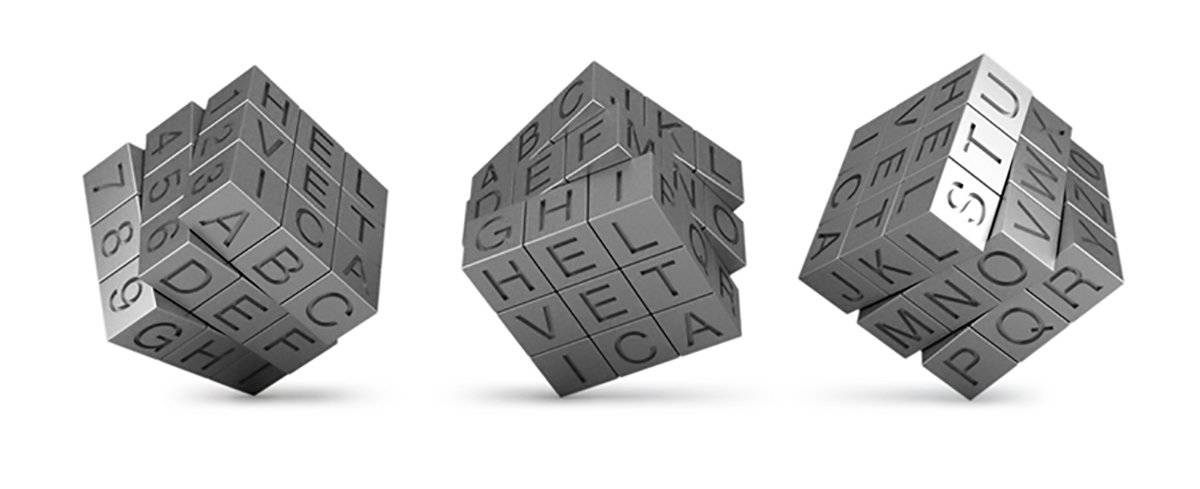 The Helvetica Rubik Cube
There have been many Helvetica themed bits n' bobs over the years. Goodness me though, this Helvetica Rubik's cube surely has to be one of the most gloriously creative examples.
The Helvetica Rubik consists of: 36 overall characters covering four of the cubes sides, and the the word Helvetica used on two sides.
Lovely little coincidence that Helvetica is nine letters, otherwise this might not have worked as well as it does.
Such a shame it appears only to be a concept, and as this was a link I submitted to Quipsologies, Arman's comment totally makes sense:
How is this Helvetica Rubik's Cube, by Txaber, not on Kickstarter with a million dollars in backing in less than 24 hours?
A serious question? Who would NOT back this on Kickstarter?
I'd be interested to see how it would look with, say, different weights of Helvetica for each cube face, so something like: Helvetica Light, Regular, Medium, Bold, Heavy & Black.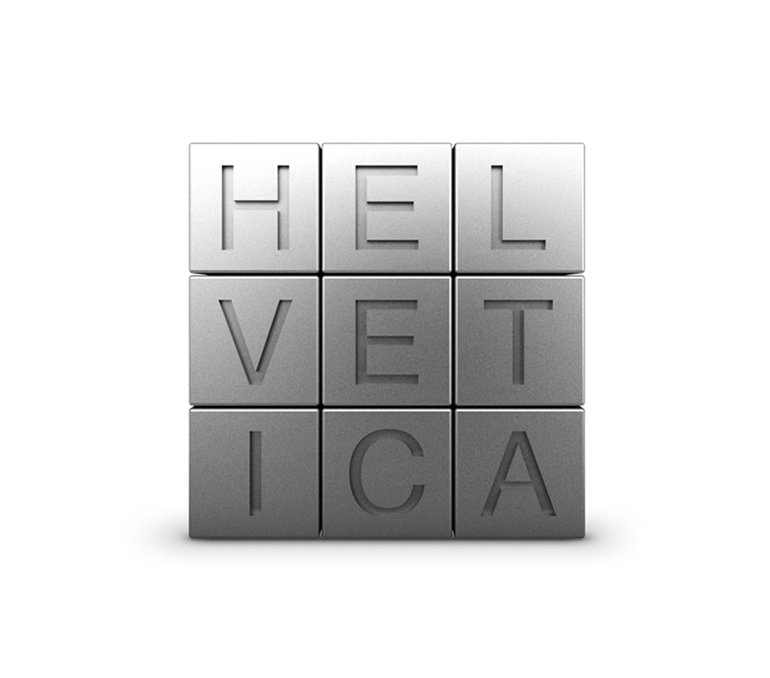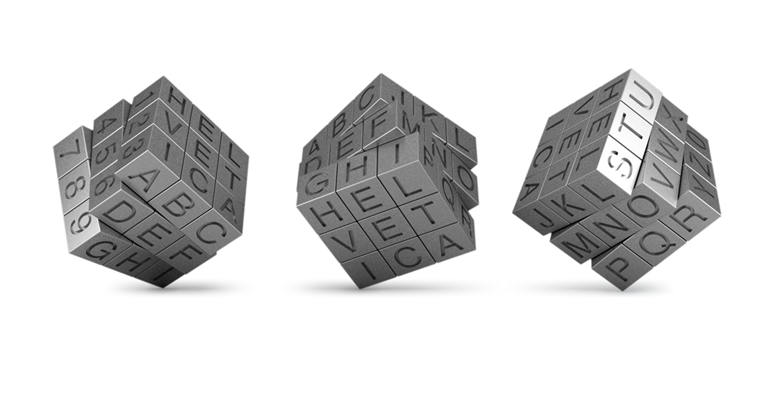 As Submitted to Quipsologies #70
---
Last Updated: October 22nd, 2016
| First Published:
October 22, 2016
| Subscribe with
or
My Type of Beer is a fun can of beer can brand project that uses font style names for actual beer brand names, designed by Englishman, Alec Hughes.
My absolute favourite, in terms of general aesthetics, style and boldness, is the Futura Sharp Bold can of beer.
That is very much My Type of Beer can.
If you scroll down a bit you can see the animated gif's that Alec has created for each one as well; cute.
Would love to see some of these minimal beer brand cans created, and personally think that Helvetica should be the next one!
Maybe Alec can take requests, then 3D print them! How cool would that be—that's a statement, not a question.
About Minimal Beer Brands
Alec Hughes: Interpreting typefaces to minimal beer cans. Day long personal project. Exhibited in Chois Gallery Vol. 34, page 144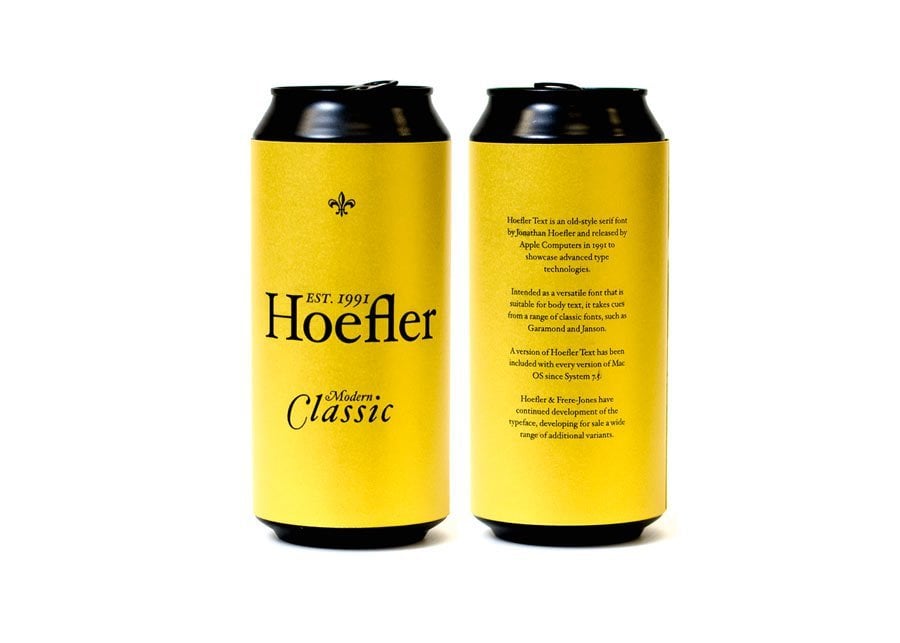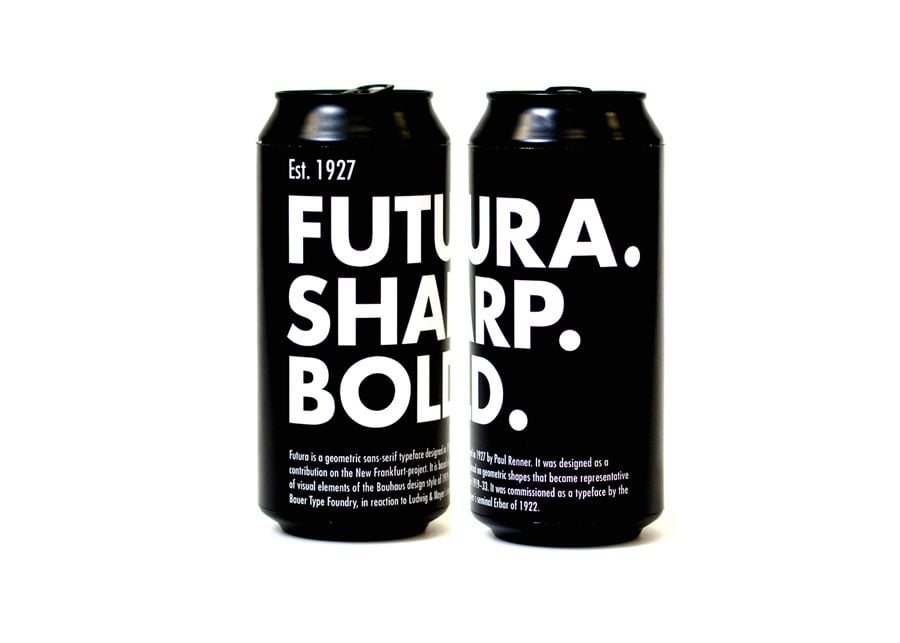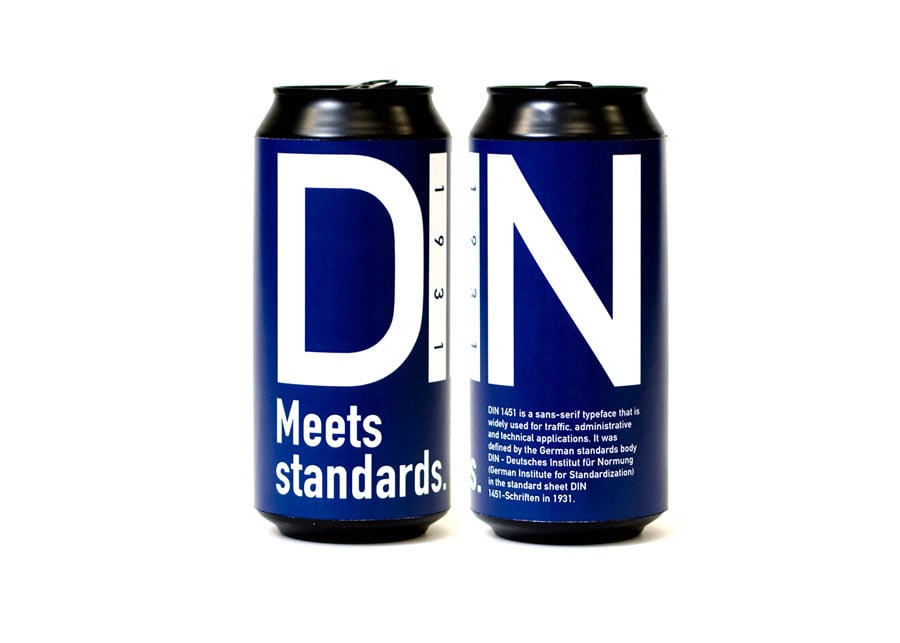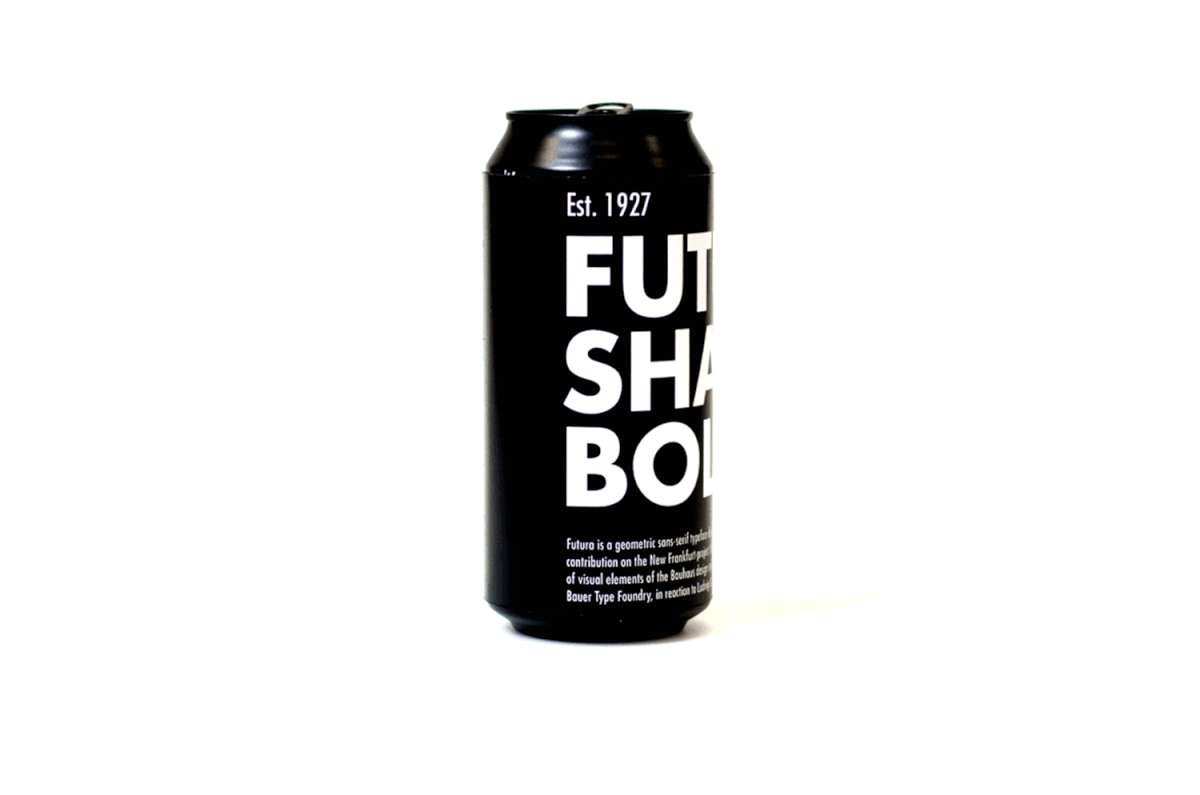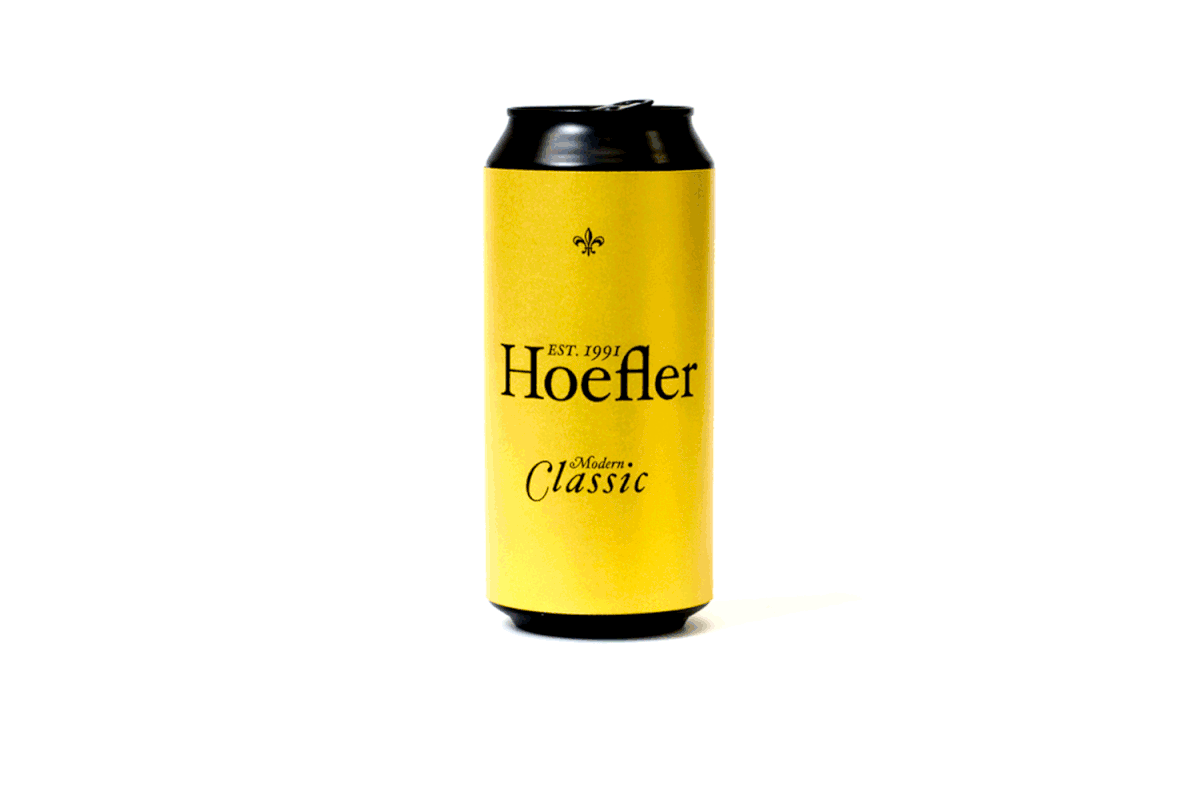 Linked On Quipsologies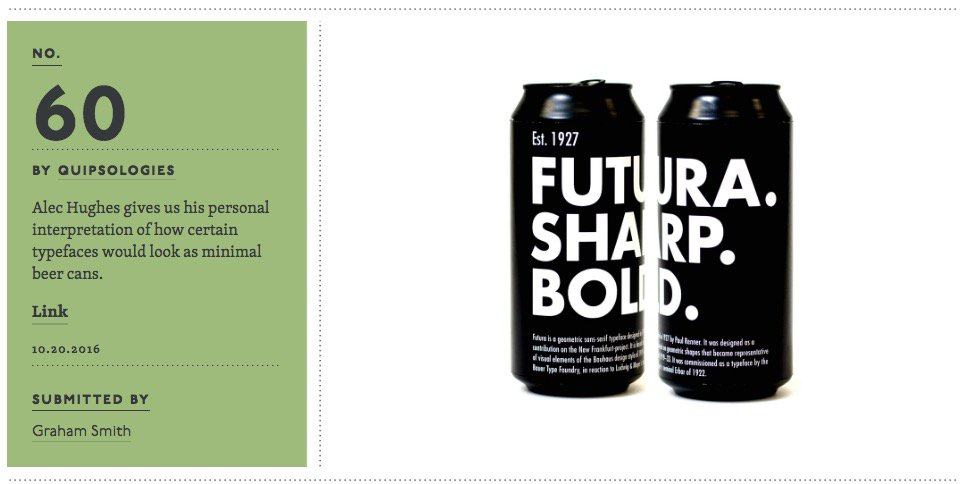 ---
Last Updated: October 14th, 2016
| First Published:
October 14, 2016
| Subscribe with
or
Alzheimer Nederland Identity from Studio Dumbar on Vimeo.
For a recent logo and brand identity project I've been working on, I've needed to do some research on various illnesses, and I subsequently came across this animated logo as part of the Alzheimer Nederland Identity.
Some of which are logo and design projects that are focused on aspects of mental health, and other illnesses that severely affect the functioning of the brain, of which there are quite a few.
I have my own experiences of mental health, having had a breakdown 8 years ago, and subsequent battles with depression and anxiety.
I have felt it's important for me to understand the effects of other illnesses on the sufferers, as well as those family and friends that are there to support and help them.
I witnessed my lovely neighbour rapidly go downhill, over the course of last year, with Alzheimer's, and it truly was an incredibly upsetting thing to witness. I can't imagine how difficult it is for close family and friends.
Alzheimer Nederland Animated Typographic Logo & Identity
Anywho, I came across this animated logo for Alzheimer Nederland Identity, from Studio Dumbar, on Vimeo.
I really felt they'd done a superb job of visualising the progressive loss of memory and confusion associated with Alzheimer's disease. It's one of a few animated projects that have helped me better 'understand' the symptoms in a graphical way, and that's pretty hard to do with some letters.
About Alzheimer's disease
Alzheimer's disease is the most common cause of dementia. The word dementia describes a set of symptoms that can include memory loss and difficulties with thinking, problem-solving or language. These symptoms occur when the brain is damaged by certain diseases, including Alzheimer's disease.

Alzheimer's disease, named after the doctor who first described it (Alois Alzheimer), is a physical disease that affects the brain. There are more than 520,000 people in the UK with Alzheimer's disease. During the course of the disease, proteins build up in the brain to form structures called 'plaques' and 'tangles'.

This leads to the loss of connections between nerve cells, and eventually to the death of nerve cells and loss of brain tissue. People with Alzheimer's also have a shortage of some important chemicals in their brain.

These chemical messengers help to transmit signals around the brain. When there is a shortage of them, the signals are not transmitted as effectively.

Alzheimer's is a progressive disease. This means that gradually, over time, more parts of the brain are damaged. As this happens, more symptoms develop. They also become more severe.
---
Last Updated: October 8th, 2016
| First Published:
October 8, 2016
| Subscribe with
or
A Beautiful and Official 'Unused' Xbox Logo Animation, by ManvsMachine (www.mvsm.com), in which I'm loving everything about it.
Just look at the Xbox logo; how it beautifully reveals itself, almost like the reverse of a flowering tulip. Those hues of green are sublime.
This is some seriously fine animation right there!
About
Man vs Machine: "When Microsoft launched the Xbox One they commissioned Man vs Machine to design their global motion brand identity.

The Xbox logo animation is one of their most iconic brand elements and our task was to translate their new logo into a full 3D brand language, with this item being the long form brand expression.

A key aim was communicate how the brand has made the transition from core gamers to people who love music, television, films and apps.

It's evolving towards broad entertainment. Xbox has become a premium experience.

As a result we wanted to play on the idea that Xbox is constantly reinventing itself. The brand development film focused on a rhythmic self-generating X; a dynamic spherical form which simulated the evolving nature of the brand.

We designed the resolve to feel clean and effortless, seamlessly folding together multiple layers into the logo."
Credits
Client: Microsoft
Concept, Design & Direction: ManvsMachine
Creative Director for Xbox: Ramiro Torres
Xbox ~ Motion Brand Identity from ManvsMachine on Vimeo.
---
Last Updated: October 7th, 2016
| First Published:
October 6, 2016
| Subscribe with
or
This form of monoline drawing is superbly expressed in a recent series of One Line Animal Logos, by Differantly, that superbly capture the profile shape of various animals, such as a: Kangaroo, Squirrel, Cheetah (my favourite), Rhinoceros etc.
Differantly is a mixed-media creative duo, based in Paris and Berlin, and they explore concepts of continuity through one line minimalist artwork.
Although they might look simple to draw for a casual observer, I've actually tried drawing like this and it's bloody hard, they are far from being easy, at least in a way that realistically captures the true essence and form of the animal in question.
Remember: it's just one continuous single line, without the pen losing contact with the paper, that has to create all the various key features of each animal.
View The Whole One Line Collection
There are many many more one line animal logos to admire, via this link: One Line Animal Logos by Differantly
Bonjour.

We are Emma & Stephane. Two French artists. And we don't smoke.

Differantly (just DFT for friends) is a mixed-media creative duo currently based in Paris and Berlin.

Specialized in visual and graphic arts, we explore the concept of continuity through our one line minimalist artwork.

For daily updates, work in progress and stalking opportunities, follow us along on our brand new Instagram.
Found on Fubiz
One Line Animal Logos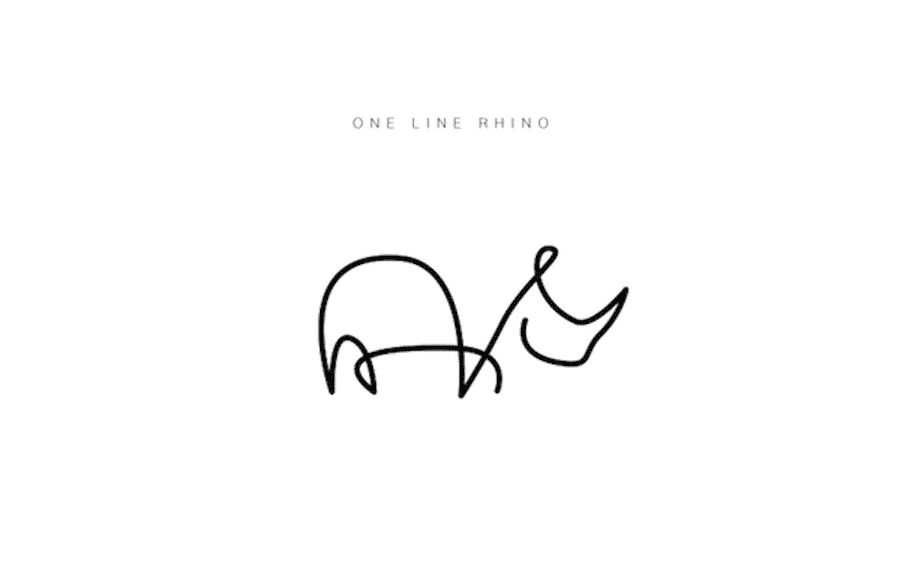 Linked on Quipsologies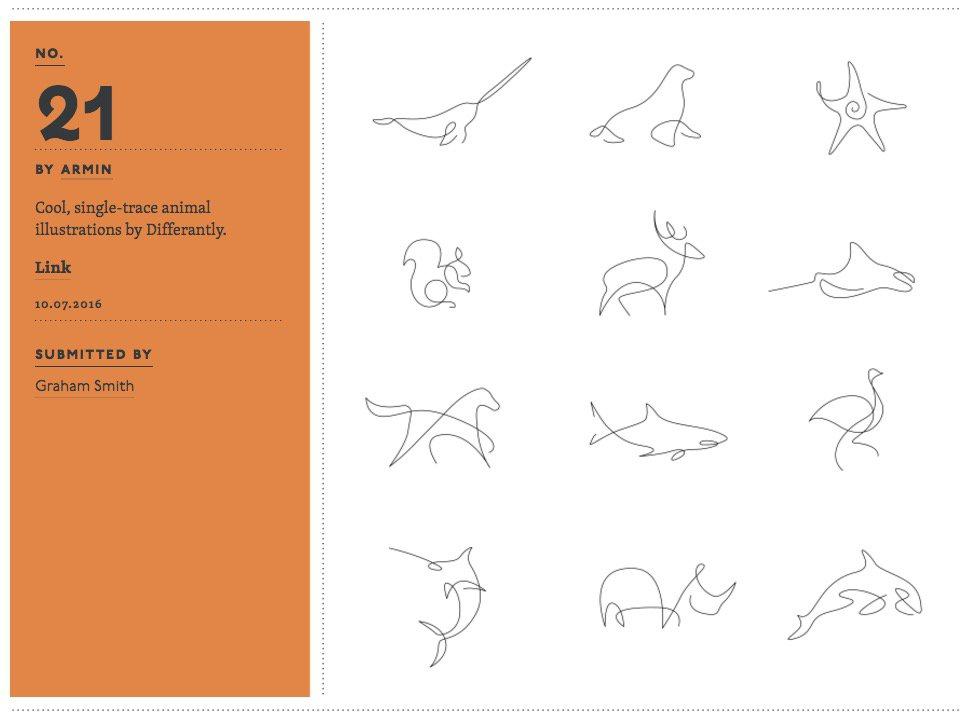 © 2006-2016 All Rights Reserved
The Logo Smith: Logo & Brand Identity Design Studio, with 25 Years Experience,
in Cahoots with, The PR Room - Public Relations Agency: Tech, IoT & Smarthome PR Services.

Graham Smith: 10 Badgers Copse, Seaford, East Sussex, England.
Tel: +44 (0) 7816 527 462 - Email: glogosmith@gmail.com