All Archived Posts in Designer Spotlight
---
Last Updated: October 24th, 2016
| First Published:
October 24, 2016
| Subscribe with
or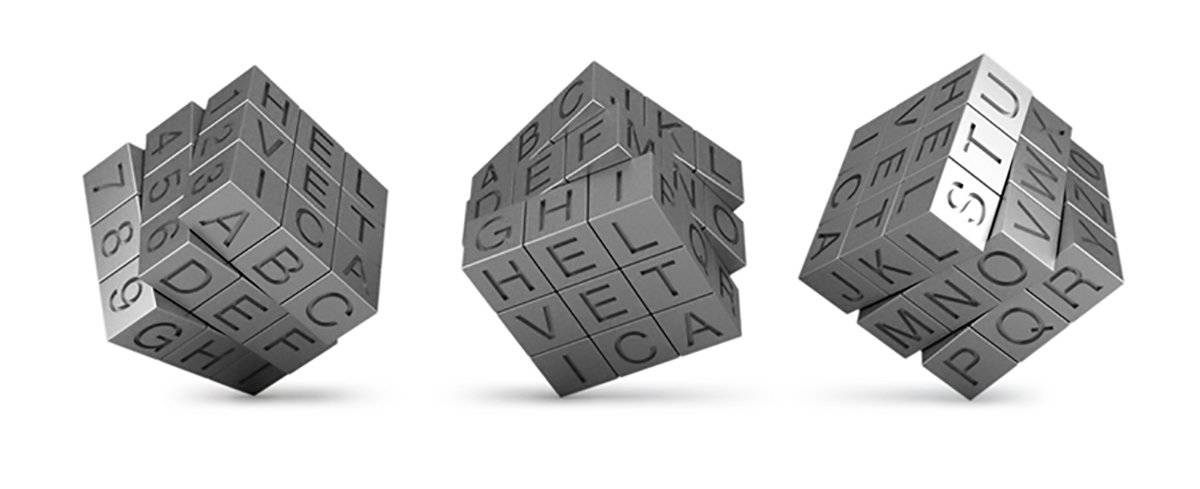 The Helvetica Rubik Cube
There have been many Helvetica themed bits n' bobs over the years. Goodness me though, this Helvetica Rubik's cube surely has to be one of the most gloriously creative examples.
The Helvetica Rubik consists of: 36 overall characters covering four of the cubes sides, and the the word Helvetica used on two sides.
Lovely little coincidence that Helvetica is nine letters, otherwise this might not have worked as well as it does.
Such a shame it appears only to be a concept, and as this was a link I submitted to Quipsologies, Arman's comment totally makes sense:
How is this Helvetica Rubik's Cube, by Txaber, not on Kickstarter with a million dollars in backing in less than 24 hours?
A serious question? Who would NOT back this on Kickstarter?
I'd be interested to see how it would look with, say, different weights of Helvetica for each cube face, so something like: Helvetica Light, Regular, Medium, Bold, Heavy & Black.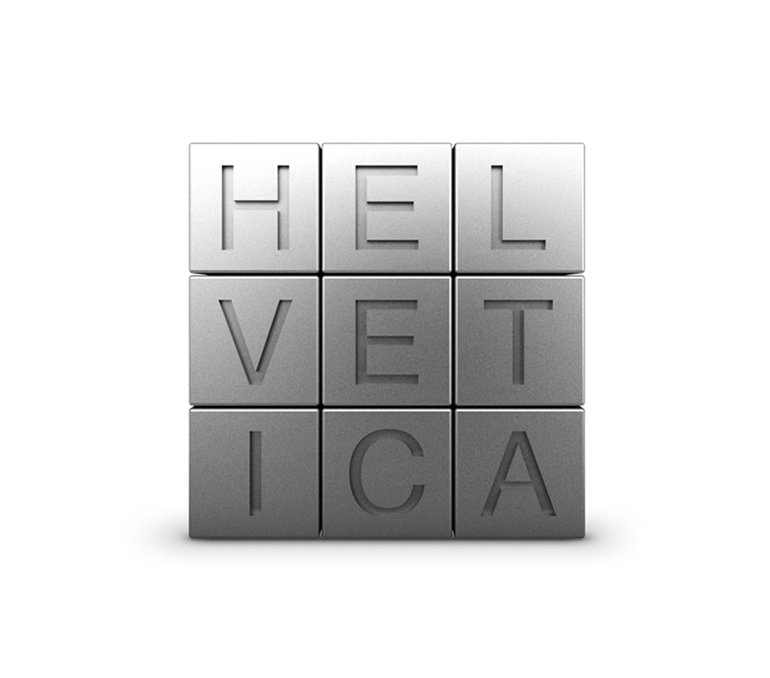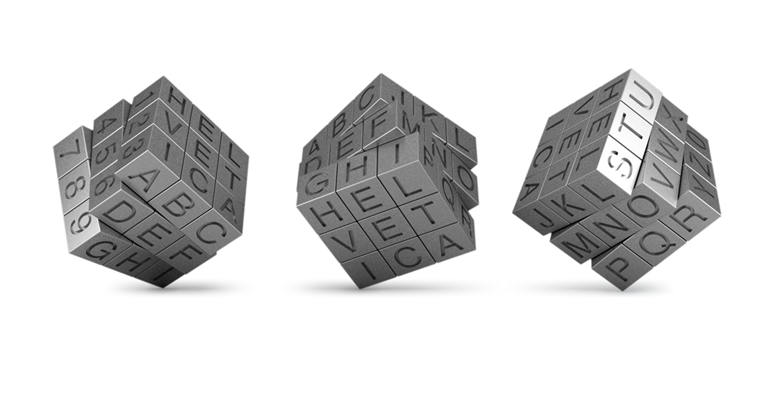 As Submitted to Quipsologies #70
---
Last Updated: October 22nd, 2016
| First Published:
October 22, 2016
| Subscribe with
or
My Type of Beer is a fun can of beer can brand project that uses font style names for actual beer brand names, designed by Englishman, Alec Hughes.
My absolute favourite, in terms of general aesthetics, style and boldness, is the Futura Sharp Bold can of beer.
That is very much My Type of Beer can.
If you scroll down a bit you can see the animated gif's that Alec has created for each one as well; cute.
Would love to see some of these minimal beer brand cans created, and personally think that Helvetica should be the next one!
Maybe Alec can take requests, then 3D print them! How cool would that be—that's a statement, not a question.
About Minimal Beer Brands
Alec Hughes: Interpreting typefaces to minimal beer cans. Day long personal project. Exhibited in Chois Gallery Vol. 34, page 144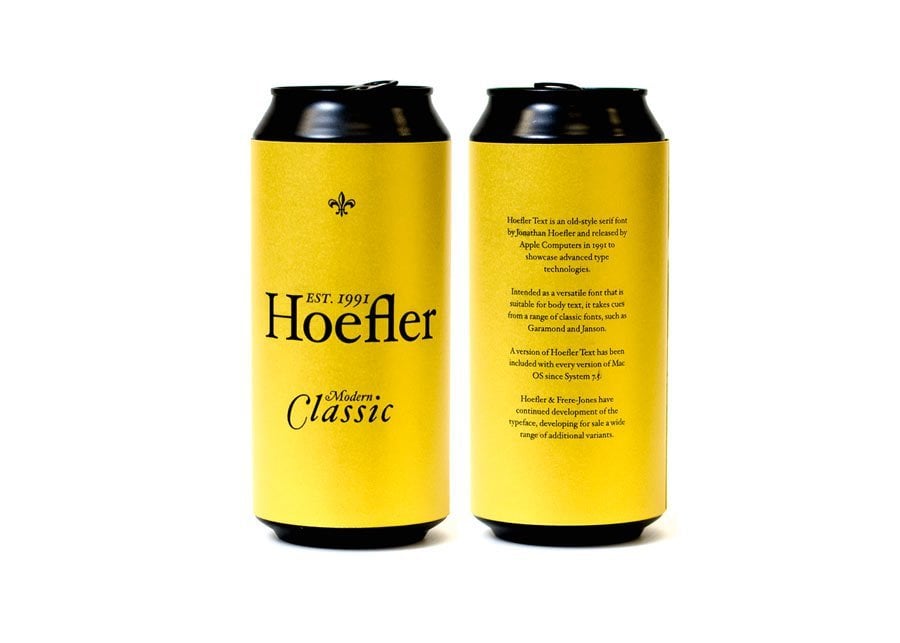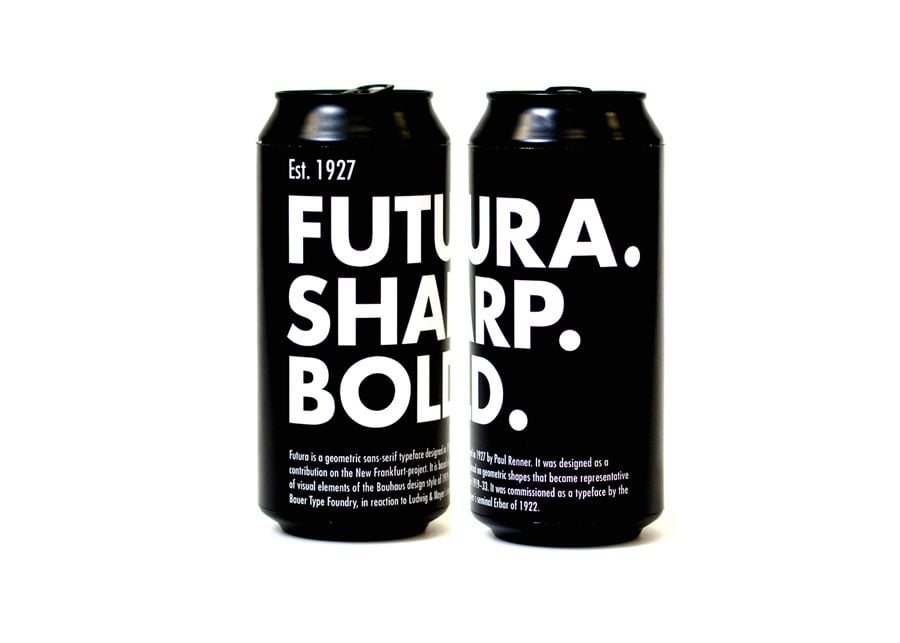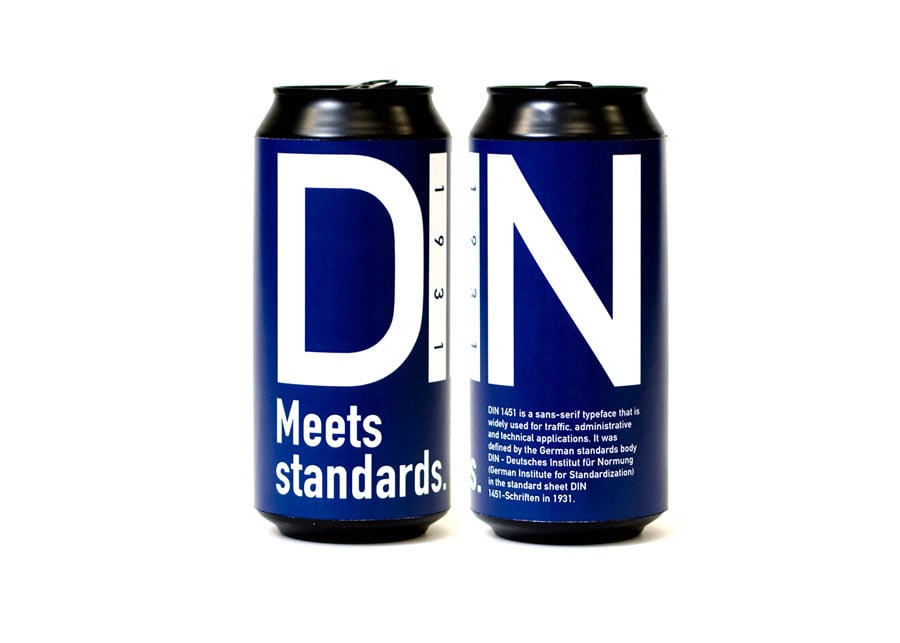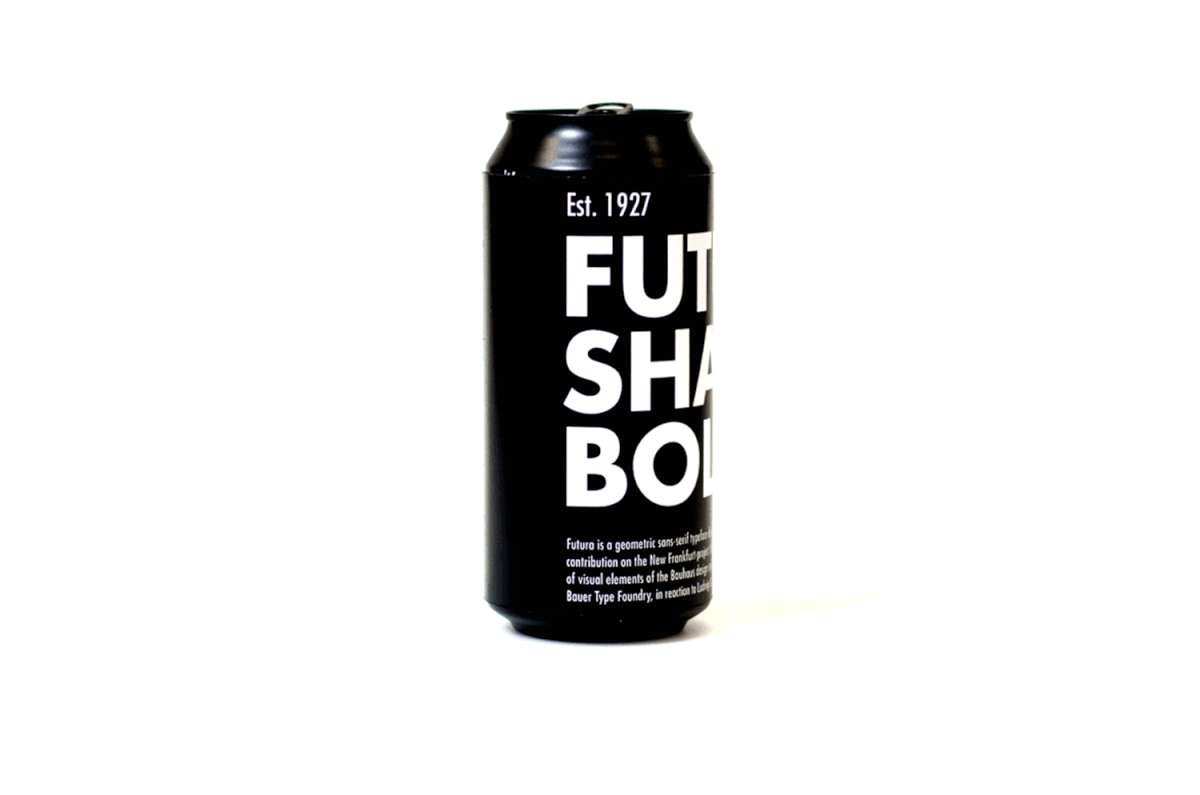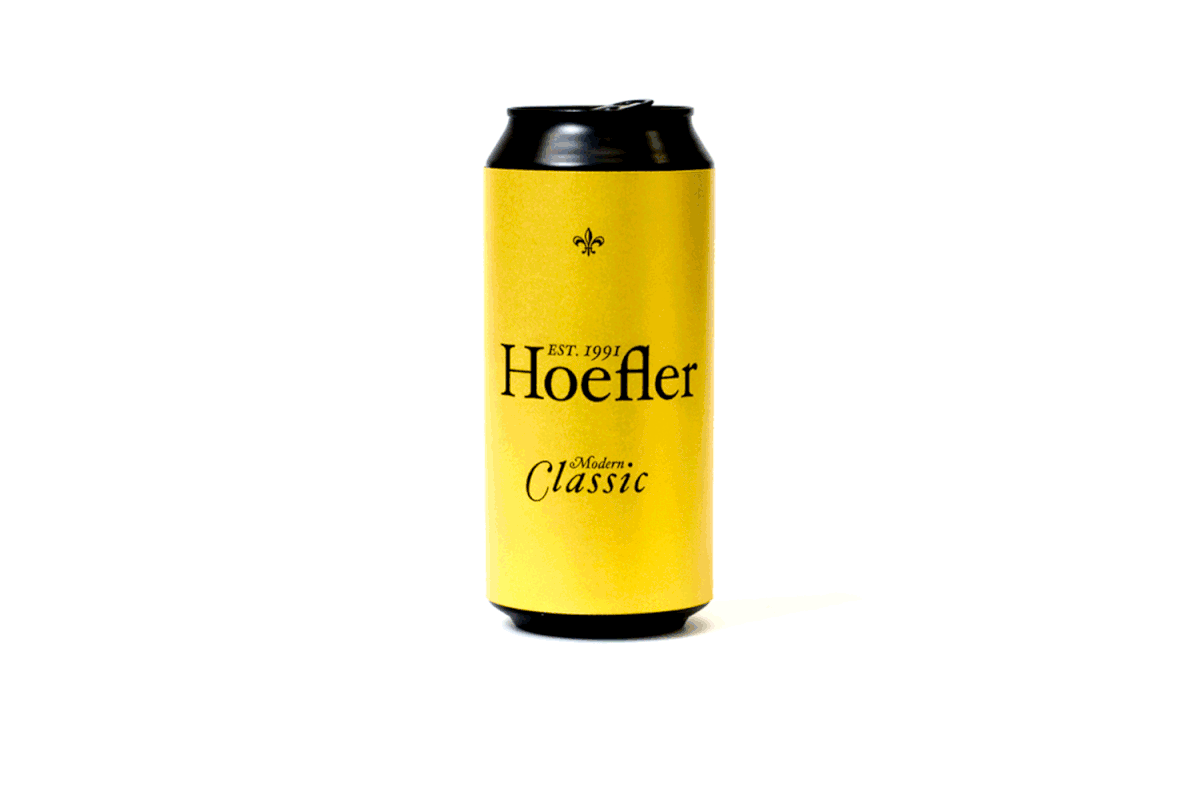 Linked On Quipsologies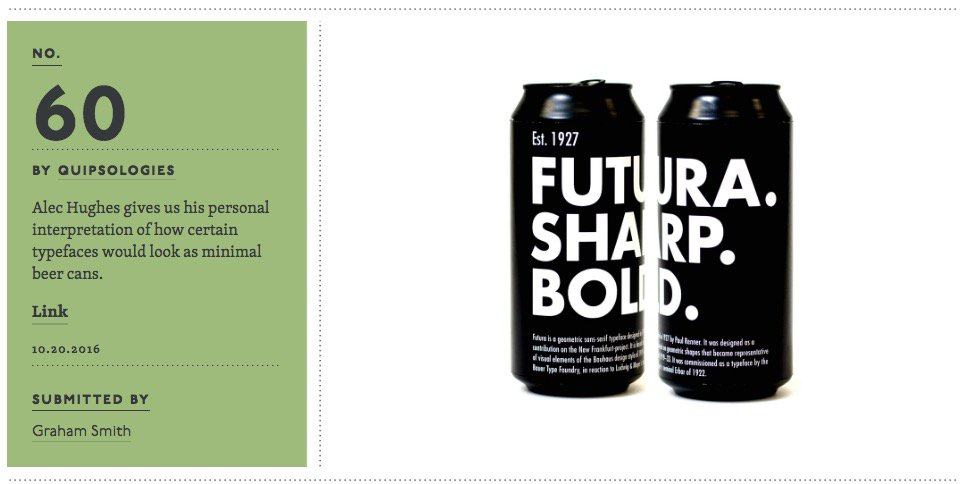 ---
Last Updated: October 14th, 2016
| First Published:
October 14, 2016
| Subscribe with
or
Alzheimer Nederland Identity from Studio Dumbar on Vimeo.
For a recent logo and brand identity project I've been working on, I've needed to do some research on various illnesses, and I subsequently came across this animated logo as part of the Alzheimer Nederland Identity.
Some of which are logo and design projects that are focused on aspects of mental health, and other illnesses that severely affect the functioning of the brain, of which there are quite a few.
I have my own experiences of mental health, having had a breakdown 8 years ago, and subsequent battles with depression and anxiety.
I have felt it's important for me to understand the effects of other illnesses on the sufferers, as well as those family and friends that are there to support and help them.
I witnessed my lovely neighbour rapidly go downhill, over the course of last year, with Alzheimer's, and it truly was an incredibly upsetting thing to witness. I can't imagine how difficult it is for close family and friends.
Alzheimer Nederland Animated Typographic Logo & Identity
Anywho, I came across this animated logo for Alzheimer Nederland Identity, from Studio Dumbar, on Vimeo.
I really felt they'd done a superb job of visualising the progressive loss of memory and confusion associated with Alzheimer's disease. It's one of a few animated projects that have helped me better 'understand' the symptoms in a graphical way, and that's pretty hard to do with some letters.
About Alzheimer's disease
Alzheimer's disease is the most common cause of dementia. The word dementia describes a set of symptoms that can include memory loss and difficulties with thinking, problem-solving or language. These symptoms occur when the brain is damaged by certain diseases, including Alzheimer's disease.

Alzheimer's disease, named after the doctor who first described it (Alois Alzheimer), is a physical disease that affects the brain. There are more than 520,000 people in the UK with Alzheimer's disease. During the course of the disease, proteins build up in the brain to form structures called 'plaques' and 'tangles'.

This leads to the loss of connections between nerve cells, and eventually to the death of nerve cells and loss of brain tissue. People with Alzheimer's also have a shortage of some important chemicals in their brain.

These chemical messengers help to transmit signals around the brain. When there is a shortage of them, the signals are not transmitted as effectively.

Alzheimer's is a progressive disease. This means that gradually, over time, more parts of the brain are damaged. As this happens, more symptoms develop. They also become more severe.
---
Last Updated: October 8th, 2016
| First Published:
October 8, 2016
| Subscribe with
or
A Beautiful and Official 'Unused' Xbox Logo Animation, by ManvsMachine (www.mvsm.com), in which I'm loving everything about it.
Just look at the Xbox logo; how it beautifully reveals itself, almost like the reverse of a flowering tulip. Those hues of green are sublime.
This is some seriously fine animation right there!
About
Man vs Machine: "When Microsoft launched the Xbox One they commissioned Man vs Machine to design their global motion brand identity.

The Xbox logo animation is one of their most iconic brand elements and our task was to translate their new logo into a full 3D brand language, with this item being the long form brand expression.

A key aim was communicate how the brand has made the transition from core gamers to people who love music, television, films and apps.

It's evolving towards broad entertainment. Xbox has become a premium experience.

As a result we wanted to play on the idea that Xbox is constantly reinventing itself. The brand development film focused on a rhythmic self-generating X; a dynamic spherical form which simulated the evolving nature of the brand.

We designed the resolve to feel clean and effortless, seamlessly folding together multiple layers into the logo."
Credits
Client: Microsoft
Concept, Design & Direction: ManvsMachine
Creative Director for Xbox: Ramiro Torres
Xbox ~ Motion Brand Identity from ManvsMachine on Vimeo.
---
Last Updated: October 7th, 2016
| First Published:
October 6, 2016
| Subscribe with
or
This form of monoline drawing is superbly expressed in a recent series of One Line Animal Logos, by Differantly, that superbly capture the profile shape of various animals, such as a: Kangaroo, Squirrel, Cheetah (my favourite), Rhinoceros etc.
Differantly is a mixed-media creative duo, based in Paris and Berlin, and they explore concepts of continuity through one line minimalist artwork.
Although they might look simple to draw for a casual observer, I've actually tried drawing like this and it's bloody hard, they are far from being easy, at least in a way that realistically captures the true essence and form of the animal in question.
Remember: it's just one continuous single line, without the pen losing contact with the paper, that has to create all the various key features of each animal.
View The Whole One Line Collection
There are many many more one line animal logos to admire, via this link: One Line Animal Logos by Differantly
Bonjour.

We are Emma & Stephane. Two French artists. And we don't smoke.

Differantly (just DFT for friends) is a mixed-media creative duo currently based in Paris and Berlin.

Specialized in visual and graphic arts, we explore the concept of continuity through our one line minimalist artwork.

For daily updates, work in progress and stalking opportunities, follow us along on our brand new Instagram.
Found on Fubiz
One Line Animal Logos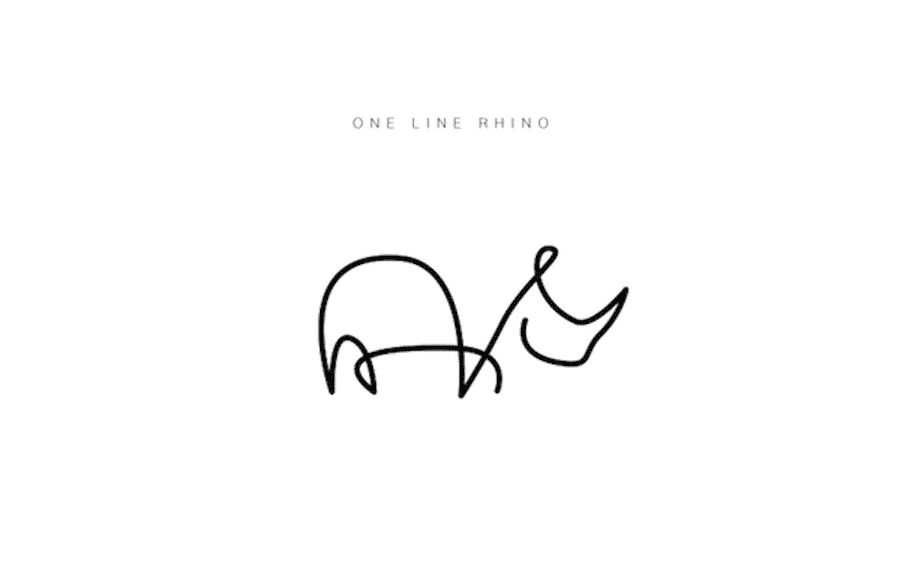 Linked on Quipsologies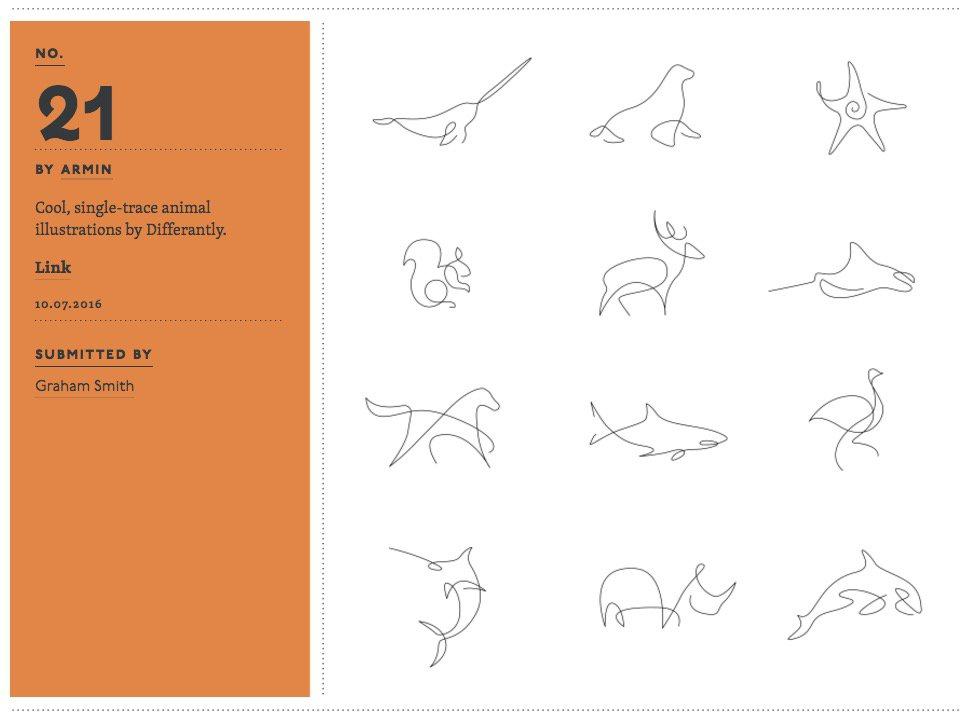 ---
Last Updated: October 7th, 2016
| First Published:
October 2, 2016
| Subscribe with
or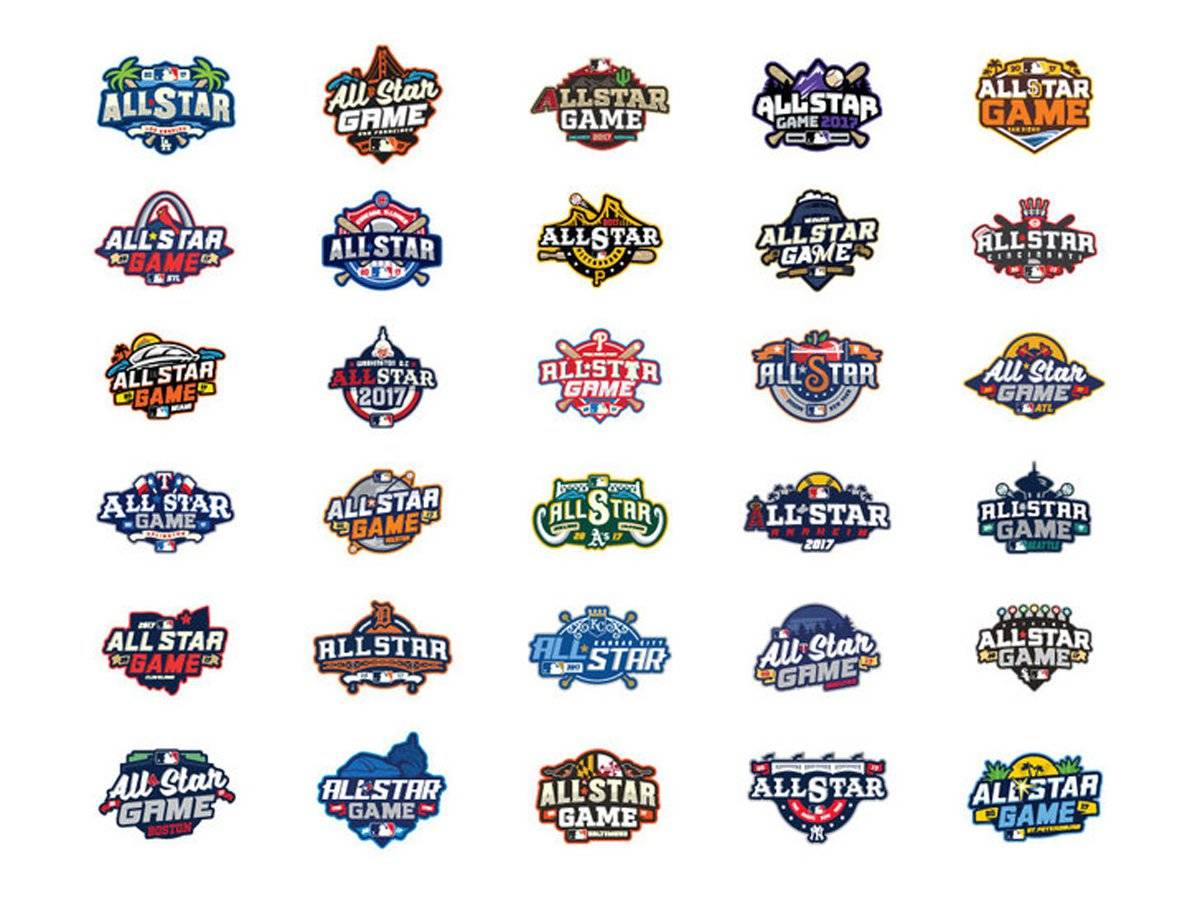 I know nothing about Major League Baseball Logos, or how they change depending on special events. I no nothing at all. I no nothing about Major League Baseball, or whatever this All Star Game thing is, or even just regular Baseball for that matter.
However, I do like fun 'little' (not little, as obviously there's a shit load of work gone into doing these MLB All Star Game logos) logo projects like this, even if I know nothing about the subject in order to give more useful background information, or just general critique.
Again however, I do appreciate the challenge in coming up with relevant city themes, for so many team logos, for one massive project.
About This Logo Project
Kudos to Twinkle Fingers for a logo project well done. This was something I came across on Reddit, so maybe the user name now makes more sense to you…
Twinkle Fingers: "Every year, Major League Baseball's All Star Game give one city and team a chance to play host to one of the more fun events of the season.

Every year that game is branded with a mark that has a little more fun than most images you see throughout the year.

I wanted to design 30 New MLB Logos for every city as if they were awarded the 2017 MLB All Star Game.

Every fan deserves a chance to see what their team hosting might look like!"
30 New Major League Baseball Logos if Every City Was Awarded the 2017 MLB All Star Game
I've only shown a few of the 30 New Major League Baseball Logos, so head over to the Reddit post: MLB All Star Game Logos, to view the entire All Star Game logo collection.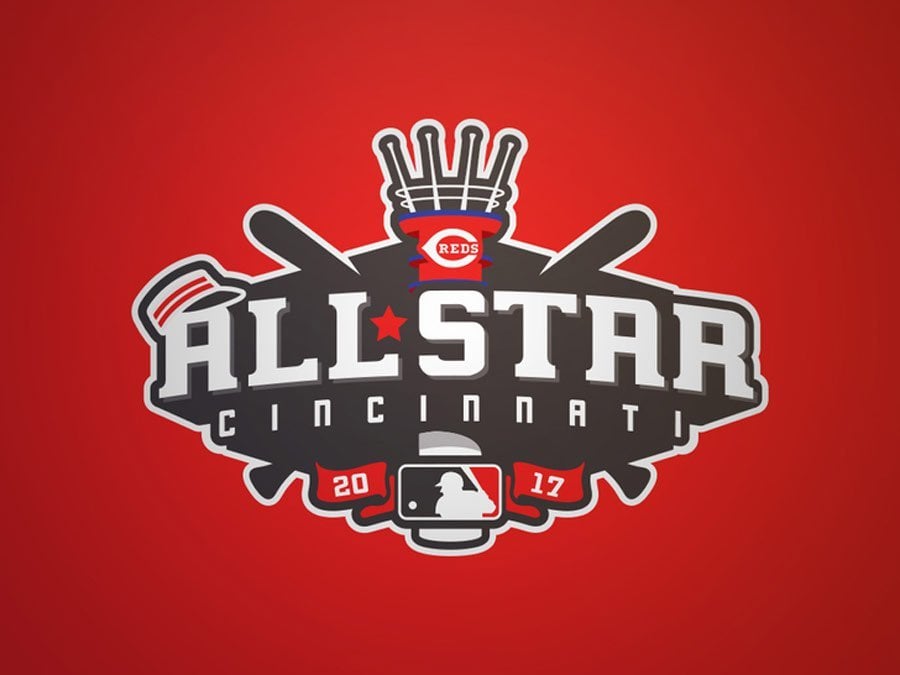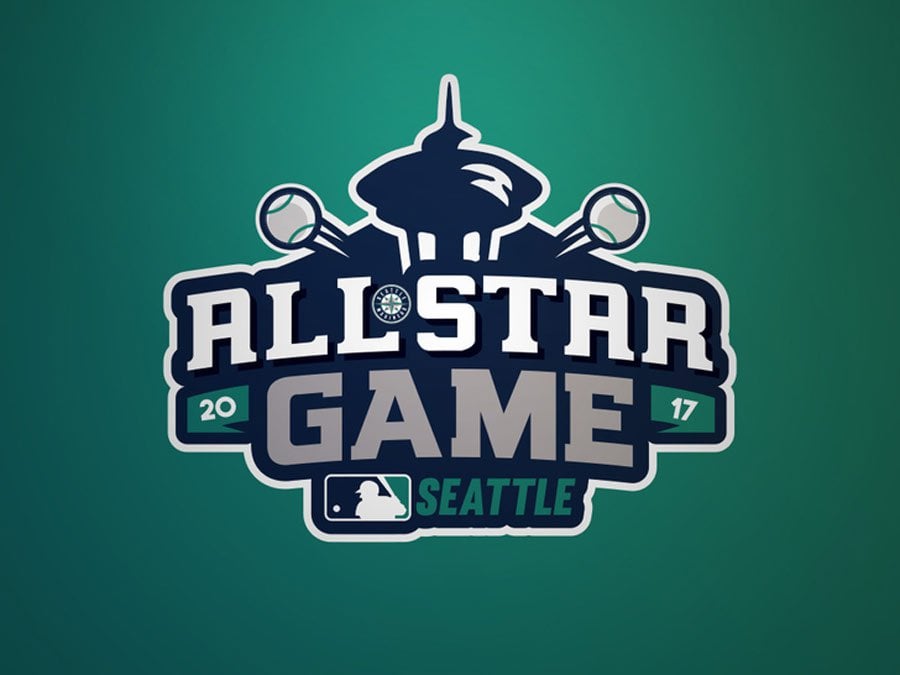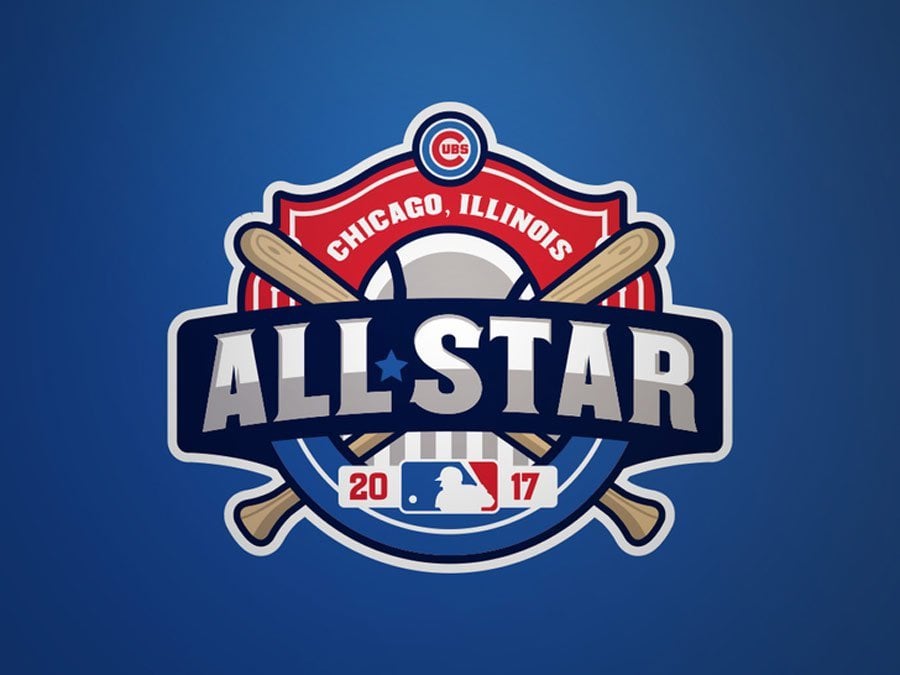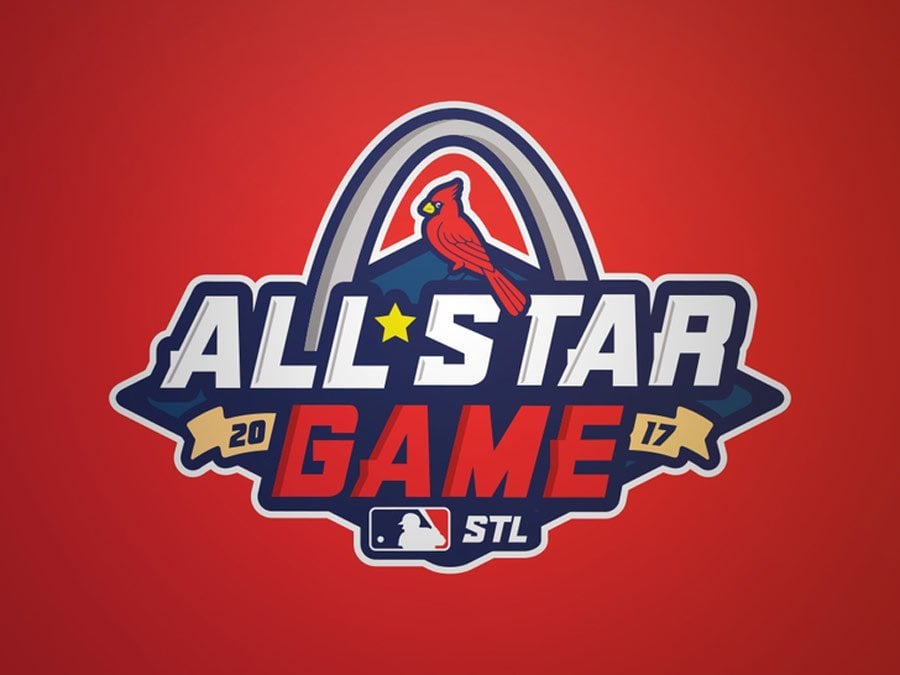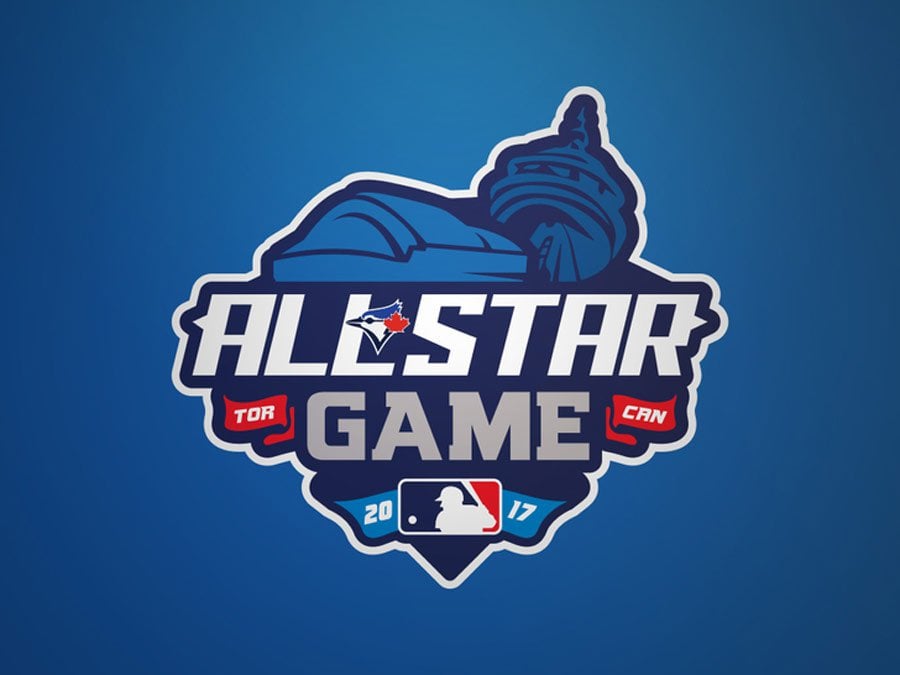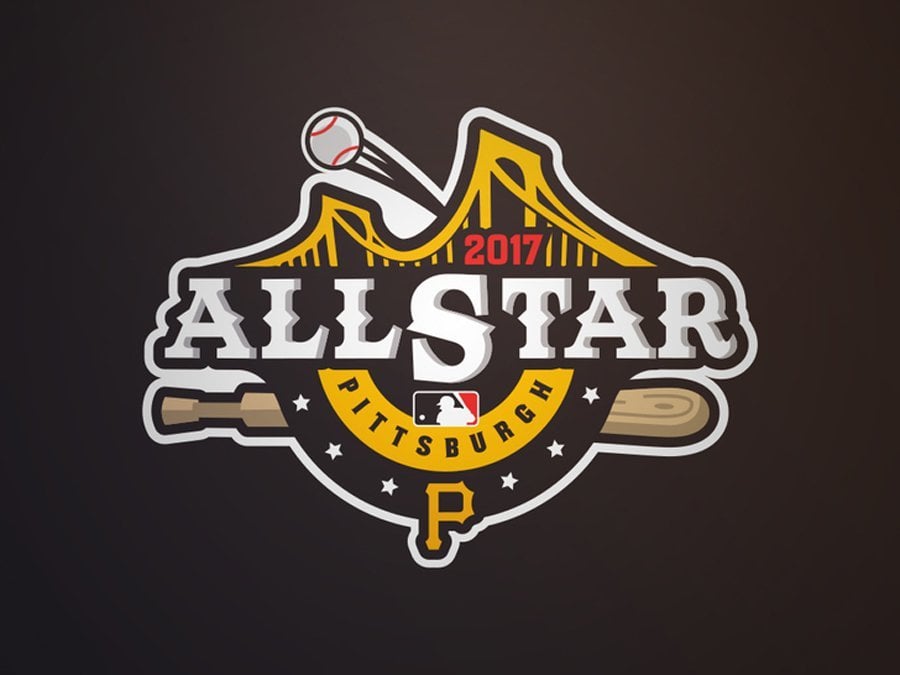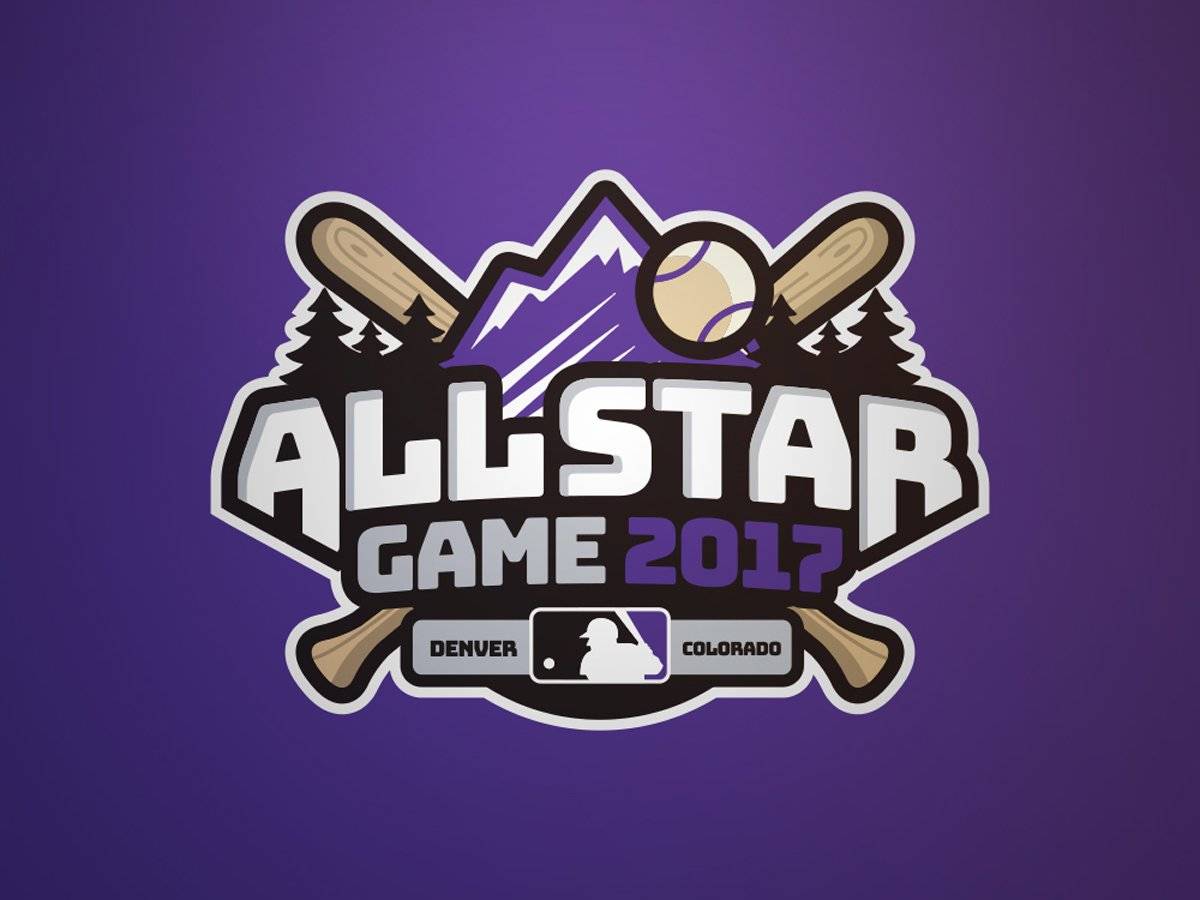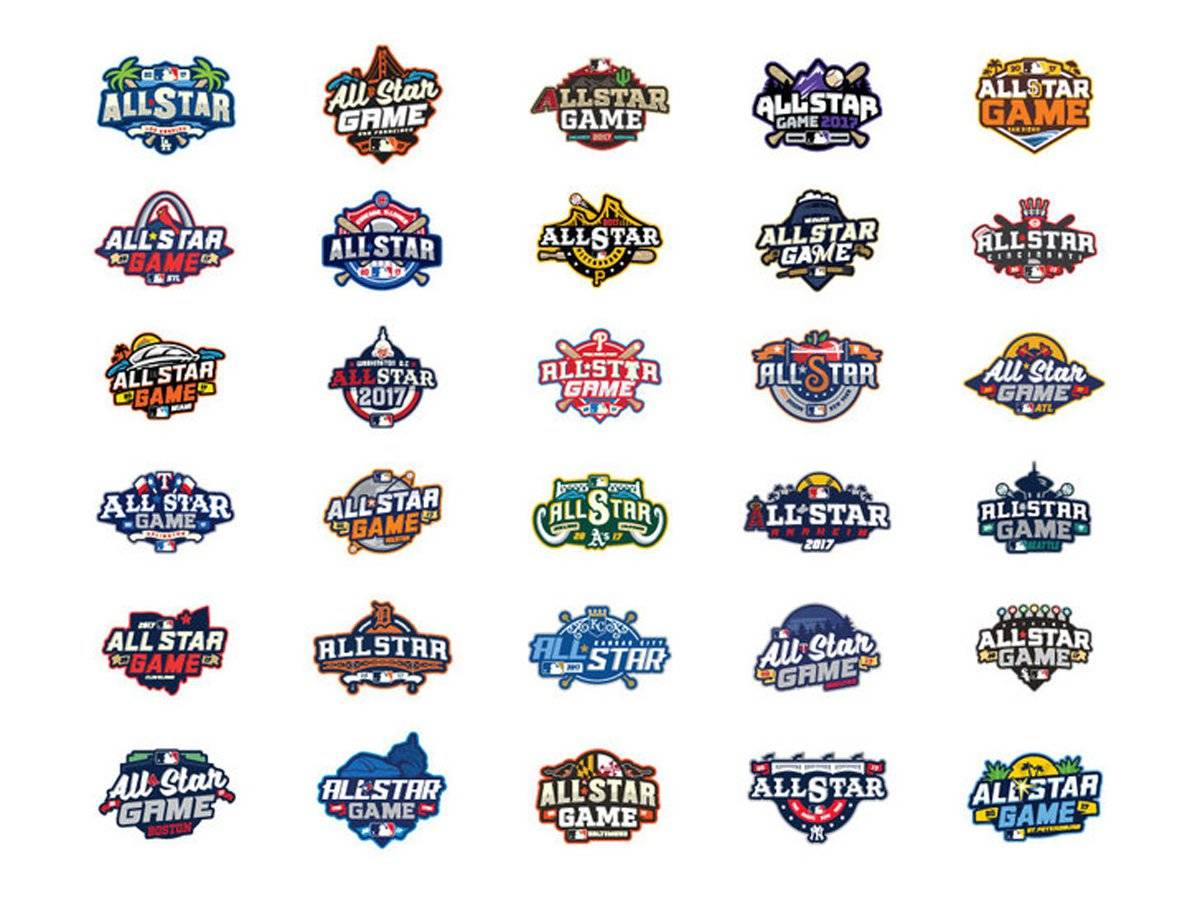 Also Featured on Brand New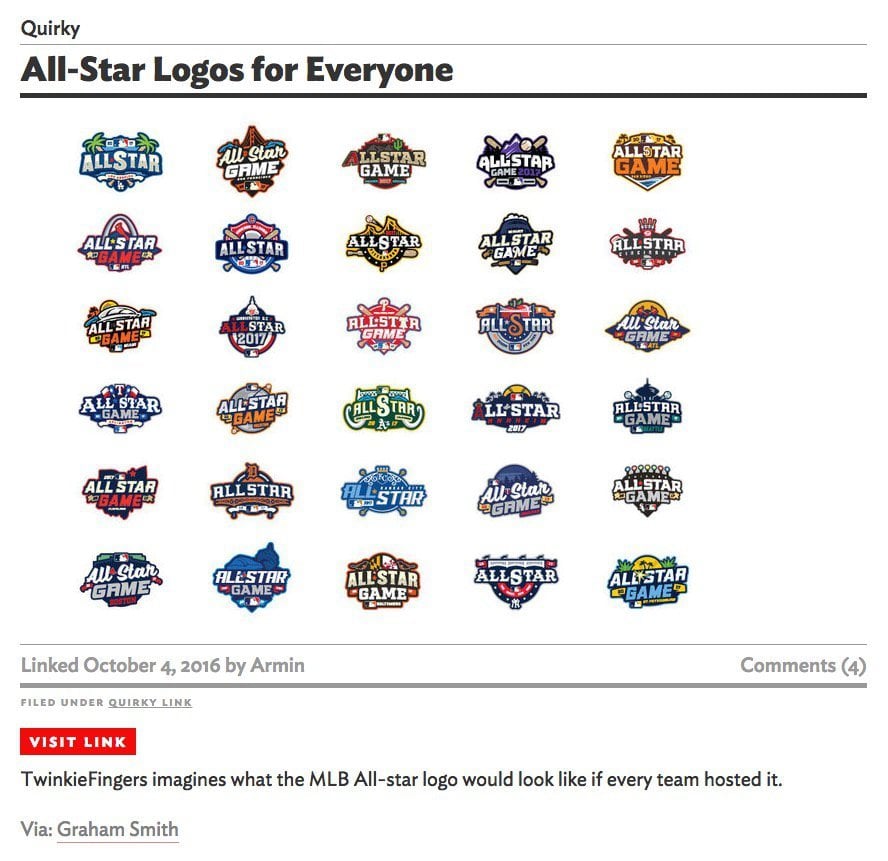 ---
Last Updated: September 28th, 2016
| First Published:
September 28, 2016
| Subscribe with
or
Automoji for Porsche: Hot off the heels of the previous post we now have another amazingly cool Emoji project by the very same McCauley Creative.
I don't use Emoji's all that often, save for the usual smilies, but I'll always appreciate great icon and design work, when I see it.
And this is utterly amazingly yummy to look at; Eye candy at it's yummiest.
There is even a dummies guide image for installing these emoji's on your iPhone, so no excuses!
From the website:
Automoji for Porsche: Automoji for Porsche is an iMessage Sticker Pack that includes detailed illustrations of 60 (so far) Porsches, as Emojis.

It's a passion project created by the emoji artist behind the Seinfeld, Saturday Night Live and SuperDeluxe custom emojis.

It started with a goal of illustrating favorite models, but ended up as a continuing commitment to create every major model series as well as every Porsche vehicle to win the 24 Hours of Le Mans overall.

Version 1.1 is available now!
The set includes:
At least one example of every 911 (longhood, 911G, 964, 993, 996, 997 and 991)
A car from all of Porsche's 18 24 Hours of Le Mans wins are represented
Supercars: 959, Carrera GT and 918 Spyder
Front-engined sports cars and variants: 924, 944, 928 and 968
How to Use Automoji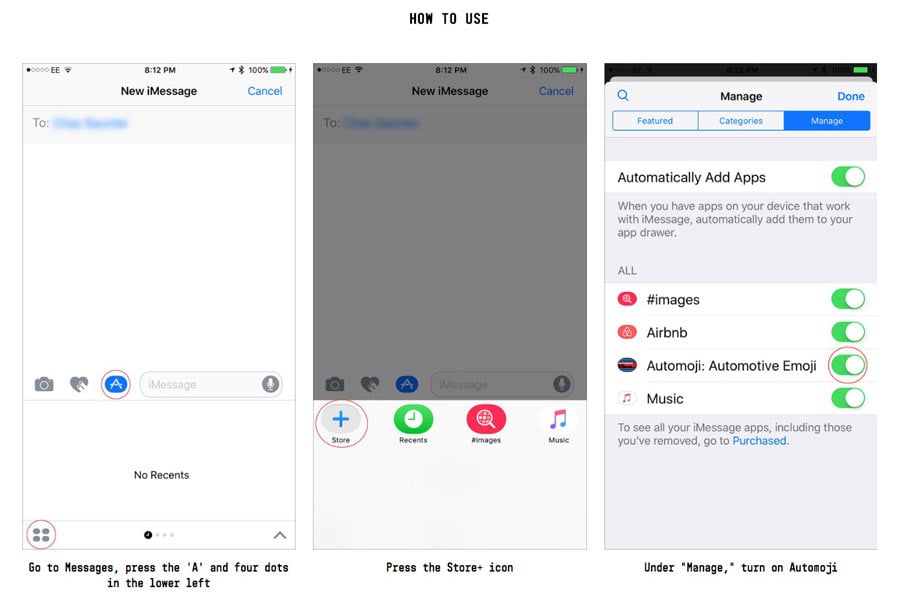 ---
Last Updated: September 19th, 2016
| First Published:
September 19, 2016
| Subscribe with
or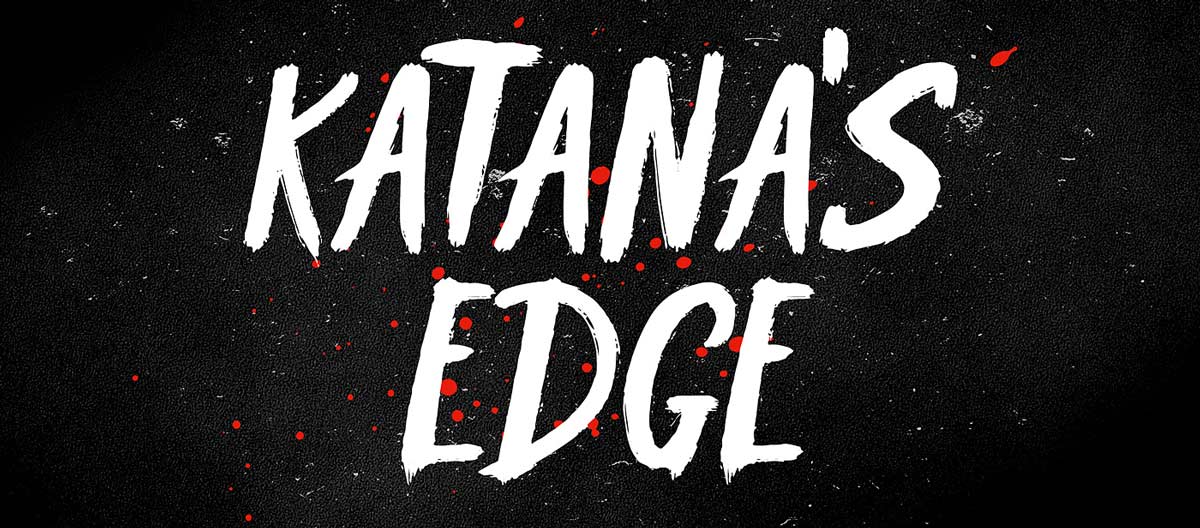 Free Font Katana's Edge, designed by Dimitris Bouskos, is one of many many many new free fonts that as graphic designers, we can all be a little grateful for.
The continued generosity of so many graphic and type designers, is what makes our particular line of work so damn brilliant.
The least we can do is to help share, promote, use and give feedback to all these free fonts that seem to be falling from the skies on a pretty continued basis. Amen.
Dimitri's Bouskos: "A grungy, brushy typeface with attitude, designed for punchy titles. Available for free download, enjoy!!"
Download Free Font Katana's Edge
You can find the Download Link for Katana's Edge, at the end of the Bechance Project Page. No hoops to jump through, just a regular quick and easy Dropbox link.
If you like and/or end up using Katana's Edge, then why not head over to Dimitri's Bouskos' Behance profile, and give a Thumbs-Up to the Katana's Edge project.
Nice one.
Found this link on FreeTypography (where else!).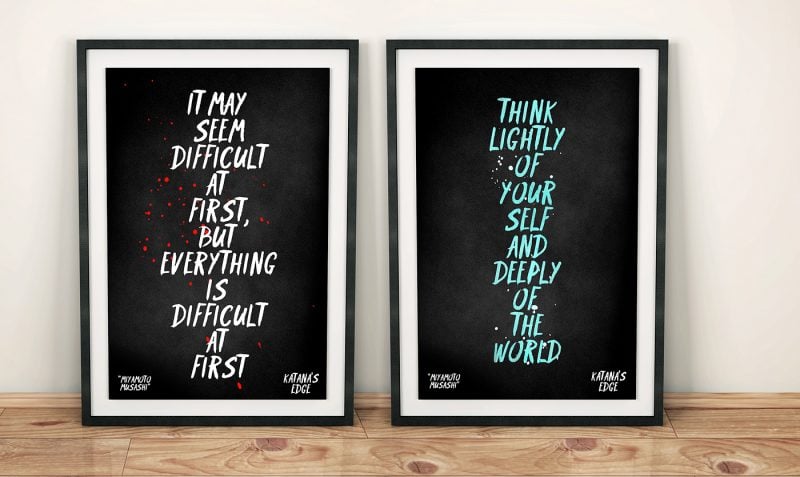 ---
Last Updated: September 14th, 2016
| First Published:
July 28, 2016
| Subscribe with
or

New SETI Institute Logo Designed by Trevor Beattie
Only just received a press release for the SETI Institute Logo and branding redesign, designed by Trevor Beattie, Founder and Chairman of BMB.
This logo design has certainly piqued my interest, and I can see what's going on with the logo: the use of the 'S' and '?'
What I can say is: I still really like the original SETI Institute logo, was quite fond of that design overall. If you had to push me for an opinion right now: I'd probably been happier to have seen an update/refresh, rather than a complete redesign. The new SETI logo looks a bit 'lost in space' on the website header, not much of a presence. But that's all you're getting for now…
Am yet to fully soak this up, as I'm currently in two-minds about my initial thoughts. Going to need to see how I feel in a few days.
The New SETI Institute Logo Design
YETI Institute Press Release
Least I could do is share the news in the meantime, and here's the full Press Release, from Persuasion, in all it's glory:
MOUNTAIN VIEW, CA – The SETI Institute, a renowned nonprofit research organization, has unveiled a new logo and brand mark to better reflect its mission to search for, and understand, life beyond Earth. 

The new logo was designed by Trevor Beattie, Founder and Chairman of London's BMB advertising agency.  Beattie is an unabashed, life-long fanatic about space, and admits that the opportunity to reshape the Institute's graphical brand was both a challenge and a privilege.

"SETI is all about answering a profoundly important question: Are we alone?" he says. "There's already a question mark hidden in the "S" of SETI.  In designing this new logo, we simply freed it up."

Beattie's graphic is bold and economical, and accomplishes what famed designer Saul Bass has said is essential for any logo: "Symbolize and summarize."

"As we embark on a new chapter in our 32-year history of exploration and discovery, our new logo is a fitting and compelling icon for our quest," says SETI Institute CEO Bill Diamond. "With this symbol, we embrace the essence of science's mission – to be curious, and to seek understanding through groundbreaking research." 

"We are engaged in the definition and reexamination of concepts and hypotheses in astrobiology, and are now expanding the tools deployed in the search for intelligent life beyond Earth."

"With this bold new brand, we launch a new era in our efforts to understand mankind's place in the cosmos." 

The SETI Institute's interests range from the exploration of our solar system, looking for microbial life relatively nearby, to the search for technologically sophisticated beings on worlds orbiting other stars.  The Institute employs more than 120 scientists, technicians and staff.

The new logo is simple and scalable, familiar and yet provocatively unique.  It is intended to be quickly recognizable and sufficiently iconic that – without words – it will be instantly associated with the SETI Institute. 

For designer Beattie, the unique interests of the Institute are self-evident: "No-one has a better claim on ownership of the question mark than the SETI Institute," he says.  "And soon, perhaps very soon, its scientists may find answers to the long-standing question of the ubiquity of life."
---
Last Updated: September 14th, 2016
| First Published:
July 26, 2016
| Subscribe with
or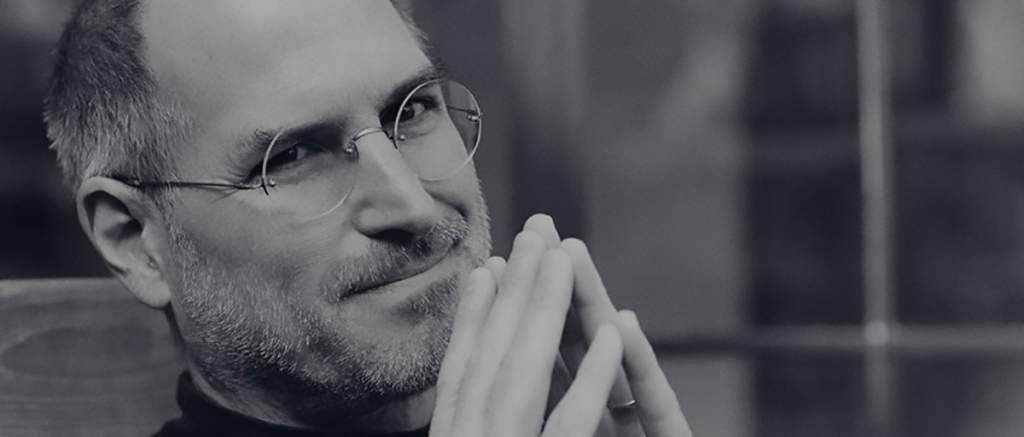 Steve Jobs Tribute Typographic Poster Designed by Oliver Gareis
This Steve Jobs Tribute Typographic Poster has to be one of the best graphic design tributes I've seen in a while. Oliver Gareis has done an outstanding job of mixing and matching a whole bunch of typographic styles, into something really rather elegant and stylish.
In basic type theory (using more than a few font styles in one layout etc) it should be a mess, but it just seems to work so well.
It might not be to everyones taste, but I love it.
You must go over to Oliver's Behance profile: Steve Jobs Famous Quote Typography to view the original project, and to also watch a time lapse video of the posters development.

Oliver explains how this came to be, and how long it took:
About one year ago I started this project, when the agency where I work full time decided that they want to pimp their office.

We brainstormed on what to do, and finally decided to write a quote on the wall of someone who is an inspiration to all of us, namely Steve Jobs.

So I sat down, took some time of reconsidering and picked a truly inspiring quote of him. First, I started drawing everything on paper.

Secondly, I scanned everything and assembled the four A4 sized papers into one piece with Illustrator.

It was a lot of hard work to create this illustration but it was definitely worth it. After I finished the illustration I drew the piece on our office wall.

It took me about 20 days spread over 4 month to finish this drawing. I would really appreciate it if you can take a look on the time lapse video to see my work."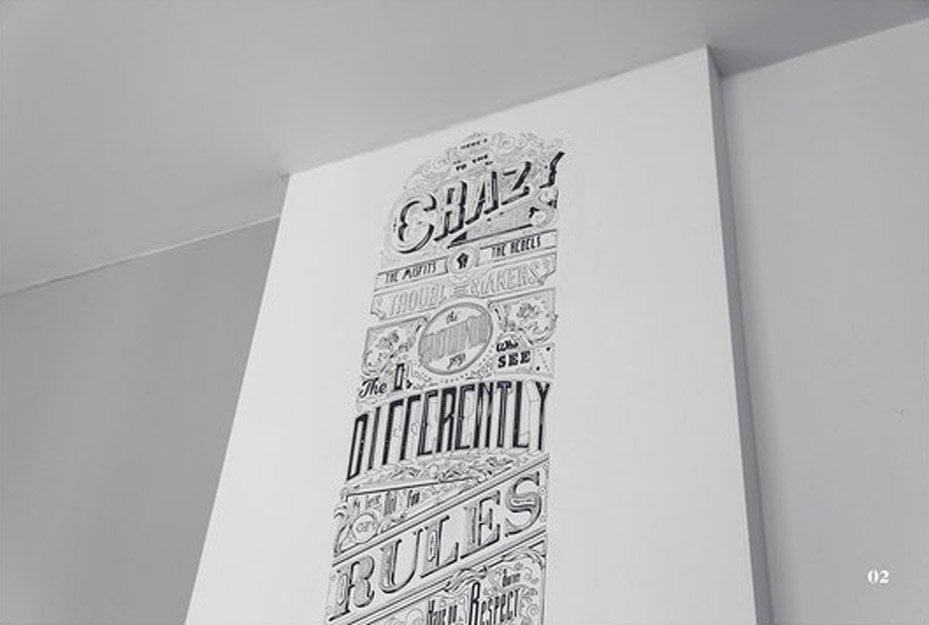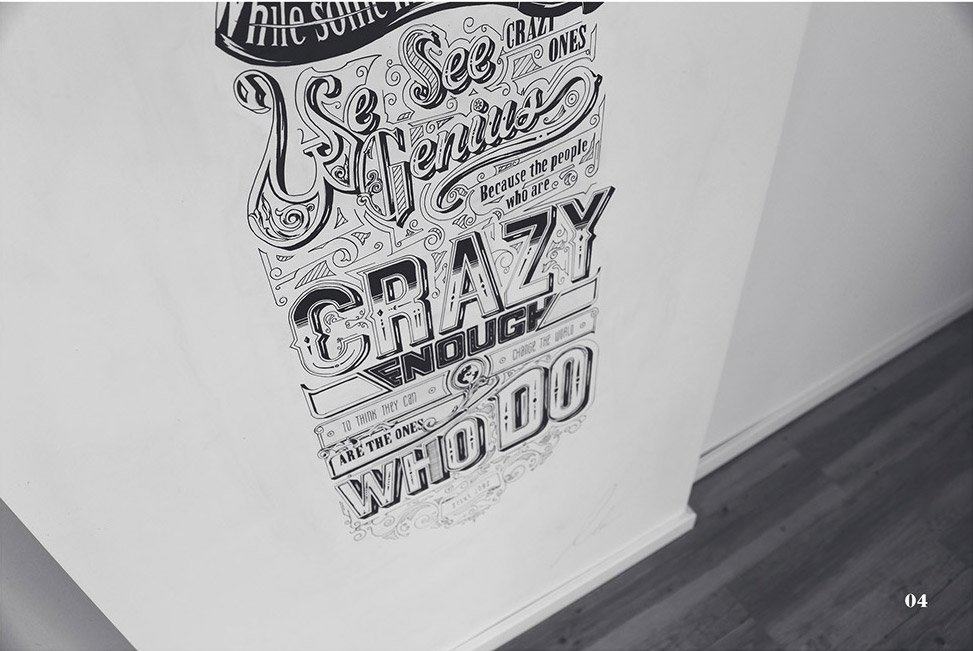 © 2006-2016 All Rights Reserved
The Logo Smith: Logo & Brand Identity Design Studio, with 25 Years Experience,
in Cahoots with, The PR Room - Public Relations Agency: Tech, IoT & Smarthome PR Services.

Graham Smith: 10 Badgers Copse, Seaford, East Sussex, England.
Tel: +44 (0) 7816 527 462 - Email: [email protected]