All Archived Posts in Brand Identity
Modern vintage logo design is more than popular nowadays, and has been one of the few styles to have survived for decades since it's inception. I discovered Wallace Design House through Veerle's inspiration blog and quickly became a fan of the logo and modern vintage design displayed in their portfolio.
The modern vintage style adopted is so very clean and smart they just look so yummy hence feeling the need to share their work on my website.
Love to know what you think?
Wallace Design House is not just about logo design as they have some terrific illustrations and general design examples in their portfolio.
A favourite by far would be the Vintage Paint Can lables used for the Fossil store displays.
But that's not all. If you visit their Flickr account you will see loads more examples of classy design and illustration most of which have this modern vintage flavour.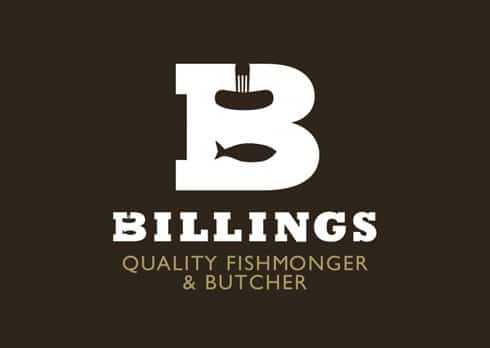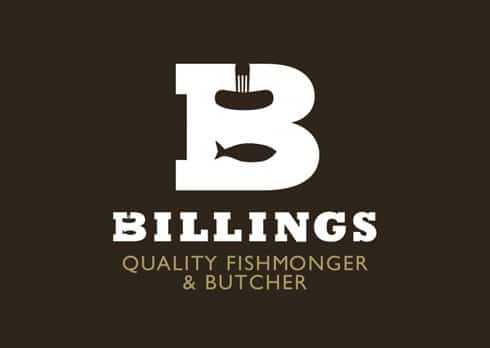 The 'What if Project'
The 'What if Project' is a great idea by Designed By Good People, and this particular feature 'Billings', improving shop logo design, highlights something that I feel really quite strongly about as a designer.
Living in a small seaside town we have our fair share of shops with just the most despairing of shop signs, logos and hoardings. This is typical pretty much everywhere; the apparent uninterest in anything remotely visual for their outward identity contradicts the passion at which some invest considerable amounts with interior furnishings and decoration. The cost of the latter usually far exceeding the cost of what a reasonable logo design could cost leaves me a little frustrated.
I shouldn't be surprised at all, yet every time I walk into town and see those same shops using Comic Sans and Papyrus—and that's not me trying to exaggerate or be sarcastic—I just wish I could do something to help the overall visual aesthetics of these shops in my town.
Oftentimes I just think I will drop leaflets in the door offering free make-overs for one shop every month until all shops have, at least, semi respectable shop logos and shop signs.
What can you do for your town?
The 'What if Project' is something that I am thinking about alot right now as I have a new identity project for a client who is setting up a new bike shop in the UK. This will be a physical store as well as online, so I am keen to design something that is appropriate, but that also shows that not all small town shop owners don't care about their identity. Having a client who is also keen to step and and have something that is visually unique and inspiring helps of course.
A few years back I designed a nice little logo for a little village hairdressers, ID Barbers. Seeing this come to life and used felt good.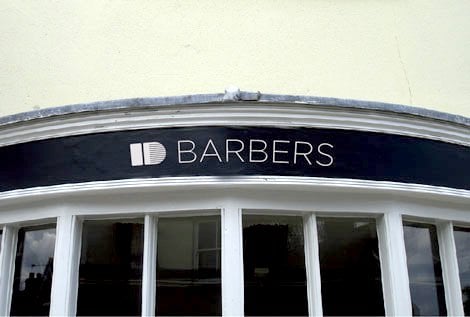 I may still approach some shops in Seaford and do exactly what I would like to do: help improve just one tiny aspect of how a town can be perceived, and enjoyed.
Let's bring some shine to peoples' day-to-day shopping grind.
I have held off voicing my thoughts on the rebranding of the Swiss Airlines brand logo and identity, but I accidentally saw it in passing again today so I just had to get bad stuff off my chest.
The first moment I saw this new logo, designed by Swiss agency Nose Design, something felt off in a big yet subtle way. There is something very odd with the typography; my brain is telling me something is totally not right with it. My first thought was that it reminded me of a unicase font where you get those awkward combinations of lowercase and uppercase characters.
I have got my measuring stick out and everything aligns as it should so nothing off with the alignment. The word SWISS is just utterly bugging me with the lack of the dot on the i has throwing me a little. The S's sometimes look like they are shifting in some king of weird bi-universe distortion field; the more I look at it the more it feels off.
The tag line also feels off with tracking falling between too much and not enough. The relatively compact and bold nature of SWISS you would think a contrasting font weight would work, but this doesn't work with the O in Our looking way too tall and thin. I also think the word spacing is off in relation to the tracking.
The whole package feels awkward, tight and a little shouty shouty.
Brace Yourselves
I know people often hate it when a designer goes and shows how they would have done it better so I'm bracing myself for the criticism.
If I am going to verbally criticise the Swiss AirLines logo then the least I can do is stand behind my reasoning by visualising my thoughts.
The logo below is my perception of what I feel would improve the redesign, and for that reason is a subjective study. I personally feel this is a more coherent formatting of the Swiss AirLines logo.
And an option with the dot on the I as per the original original brand logo.
My Subjective Rework
So given my thoughts above I have made some tweaks. Just for shits and giggles I have used Helvetica Neue Heavy for SWISS and Regular for the tag line.
I feel that the cross is way too tight within that tail fin, and as they have aligned the top and bottom of the cross with the SWISS wording this is what makes SWISS look so unwieldy.
If you reduce the cross in the tail fin giving it more room to breathe you can then reduce the SWISS wording down a few point sizes. This creates more space top and bottom allowing the tagline to now be tucked in neatly underneath.
My view is that this creates more space for the cross, the tail fin and the typography, and is a neater more compact logo mark. I realise this is only a small part of the overall identity and livery but surly important to get the base logo mark looking sound?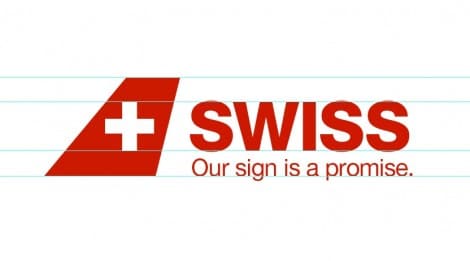 I think the biggest and most effective change is reducing the size of the cross within the tail fin. Once you do that then everything else seems to fall into place.
Surely a case of Swiss Air Lines wanting to make the logo bigger?
I have applied my reworking of the logo to the tail fin as shown in the top plane with the original below. There is certainly a fine line here, whilst the angle of the tail fin does make it awkward to size and position the cross in a way that doesn't look too small or too large.
I would personally lean towards the cross having room to breathe rather than horribly close to the side edges.
Given that the original original logo, above, had the cross positioned with plenty of room to breath; the tail fin design leaves me wondering what happened to design finesse and confidence not to have to SHOUT and make everything so damn big.
It's not like the logo is to be seen on something like a pen now is it. It's a bloody aeroplane with these things generally being quite big and often times hard to miss.
I welcome your thoughts on the Swiss Air Lines rebranding.
The Nike Swoosh logo is the stuff legends are created from; how something so uninspiring—at the time—would become one of the world's most well-known and successful brand logos.
Read more on the Nike 40 Year Anniversary by Steven Heller for Imprint.
I love seeing these early sketches as well as seeing some of the other ideas put out on the table for consideration. The quote by Katy Tisch is right on the ball, "I wish I could say it was the design of the Swoosh but I don't think design is necessarily the winner as much as correct usage."
I believe the early Nike story goes to show that brands are not, and cannot be, designed with success guaranteed; the success of a brand and/or brandmark is dependant on so many factors out of the hands of us mere creative and agency types.
You don't knowingly create a brand; you do however give a name, or product, or service a chance at life. The success of a brand is never guaranteed, but hiring the right people to help steer it is part of how one can help increase the odds. Ultimately though it is down to the consumer to decide if said name, product or service deserves success.
Those are my thoughts and beliefs.
Link credits: LogoDesignLove, Kottke and Steven Heller for Imprint.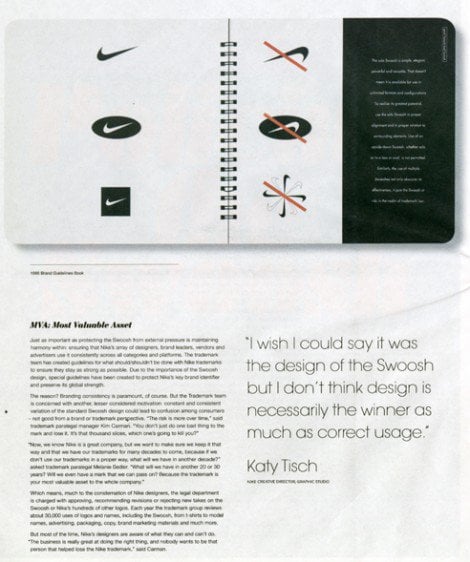 If you have ever been curious about adding a logo design to a QR code then Brian over at Hack-a-Day has writte "How to put your logo in a QR code".
Brian was inspired by some previous attempts at this artform notably when Duncan Roberts, software engineer at the BBC, created the BBC's own logo in a QR code for BBC Progammes Beta.
If you think one is limited to bitmapped images then Brian has shown that you can also add colour, and even higher resolution images such as the IBM and Firefox logo.
Brian clearly states that the Firefox logo he has created is just for example, but with some colour and pixel optimisation it could end up looking a little better.
QR codes are becoming increasingly important so it makes sense we try to bring some creative and practical harmony to these square blocks with our designs. Some feel they should just be left as they are, so long as they scan that's all that is important, and some feel that they should be more visually integrated within the surrounding area.
Barcodes had the same problem yet it's only relatively recently that creative barcode design has really taken off. Although it's probably bordering on extreme cheesiness, for the most part.
Even Moo.com have printed QR cards on business cards so it's time to get over barcodes and fully embrace the rawness of the QR.
Mashable has a piece covering even more creative manipulations of QR codes, but this is about the general appearance of a QR code rather than cunningly inserting a logo into one, "HOW TO: Make Your QR Codes More Beautiful"
Have you tried playing with QR codes or have you examples of logo designs efficiently melded into a QR code?
So yesterday I tweeted something along the lines of, "you never know where a client may stumble across your name and choose to hire you." I said this because a new client, seeking a logo design, found me via COLOURLovers.com a site I rarely visit, and I was curious as to how exactly COLOURLovers helped this client find me.
Now I know the answer.
The dear people at COLOURLovers, and I believe specifically Molly Bermnea, had put my Tucando logo design along with the colour palette on the home page under the Trends section.
A small story with a moral
We can go out of our way to make sure we are found in all the obvious places, the usual places and places we feel could be feeding grounds for prospective clients, but we can never quite control how or where our work is shown that could generate new and unexpected leads.
The power of the internet is geeeeeenourmous.
Feeling pretty chuffed if I am to be perfectly honest with you.
How about this as an alternative logo design for the 2012 Olympics: created by Daniel Eatock. Found via This isn't happiness.
As Daniel explains the alternative Olympic logo consists of two icons: the first being the traditional Olympic Rings created in 1913 by Pierre de Coubertin, and the second being the familiar blue, red and white circle logo used by the RAF (Royal Air Force Roundel)
I have to say that although I like the idea, the boldness, the intensity of the mark; I am pretty sure it's leaving me with a migraine.
Utterly fascinated with this article on Mathematica, a certain software application by Wolfram which could aid logo design development; which will only set you back, if you are in individual, a little bit over £2000.
Price aside—now you know you could never afford it—it's worth reading up on this article Exploring Logo Designs with Mathematica as it does provide a rather unique insight into the mathematical side of logo creation. One shape in Mathematic, at it's most simplest, will provide you with a variety of possibilities, and a seemingly unending supply of visual interpretations.
After reading this article I was certainly curious to check the software out so rather saddened to see the price tag, but nevertheless it has provided me with additional avenues to explore with my own logos.
There are a few visual demonstrations of how logos can be explored using Mathematica which are really super cool. A logo design by the Norman Gorbaty and Ken Kirkwood Agency for Reyflex Textilien is worth checking out as a good example of how useful Mathematica could be if only it was affordable to regular Joes.
Exploring the Mercedes-Benz Logo

Exploring the Tate Logo
The meaning behind the Sony Vaio logo. I always find things like this super interesting. Came across this example on a Tumblr, but have re created the artwork.
Update thanks to M Haidar for his comment reply. So if I had used my brain as M Haidar had, and took a quick journey to Wikipedia I would have found out the following:
VAIO (/ˈvaɪ.oʊ/) is a sub-brand used for many of Sony's computer products.… The branding was created by Timothy Hanley to distinguish items that integrate consumer audio and video with conventional computing products… The VAIO logo also represents the integration of analog and digital technology with the 'VA' representing an analogwave and the 'IO' representing a digital binary code.
It's all to easy to let things like this slip under the radar; the FedEx logo is one of the most well-known secret meaning logo "aha" moments.. How many other well known brand logos have meanings like this that we are not aware of? This is why I find me job of logo designer so fascinating, and often quite unpredictably rewarding.
Originally found Science Behind Sony Vaio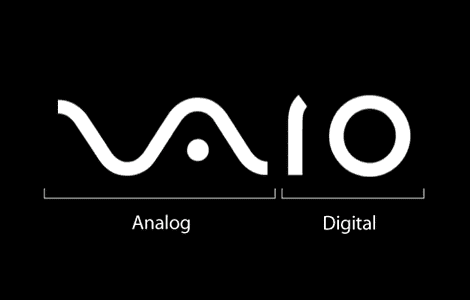 Fauxgo is a fun faux/fake/fictional logo Tumblr project by Tymn Armstrong.
Taking fictional movie companies like: Tron-Encom, The Karate Kid-Kobra Kid, WALL•E-Buy N Large and others, Tymn has showcased the fictional/fake logos that represent these companies.
The whole idea of a fake logo makes me smirk somewhat. Found via Quipsologies.
View more over at Fauxgo
© 2006-2017 All Rights Reserved
The Logo Smith: Logo Designer & Brand Identity Design Studio, with 25 Years Experience,
in Cahoots with, The PR Room - Public Relations Agency: Tech, IoT & Smarthome PR Services.

Graham Smith: 10 Badgers Copse, Seaford, East Sussex, England.
Tel: +44 (0) 7816 527 462 - Email: [email protected]