All Archived Posts in Brand Identity

Brand Logo Mix, by Mike Stefanini, from Atomike Studios, is a fun look at how certain popular brand logos would look like on completely unrelated consumer brand items.
How about: the Nike logo on a Coca-Cola can; Tomato Ketchup as an aerosol to spray on your dinner; drinking some Pepsi from a car oil container; cleaning your windows with some Starbucks coffee spray…
The Shell logo on a milk carton is a bit icky tho…
Lovely little brand logo project, and I particularly love the style of illustration, rather than trying to go for photo realistic renders.
Brand Logo Mix Designed by Atomike Studios
Mike Stefanini: "Almost inadvertently I had approached the design of a Coca-Cola can of the Nike logo... I found it nicely subversive, so I decided to apply this principle to other consumer products..."
Atomike Studio on Instagram
Incidentally, Mike has a wonderfully colourful Instagram account, that is definitely work following: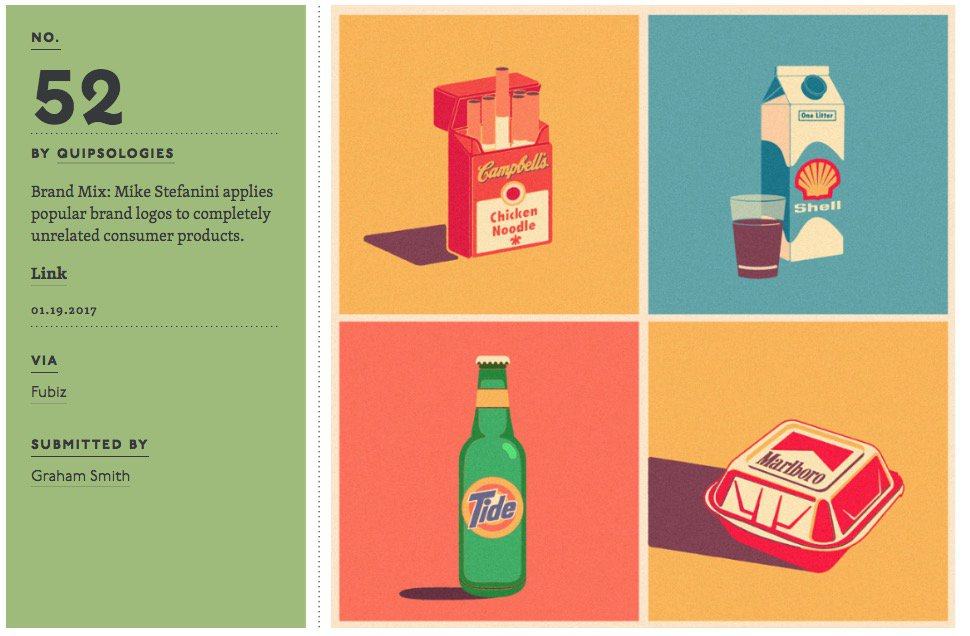 Work-in-Process: WordPress Theme Developer Logo Design
'codetipi' is a logo design project currently in progress for a popular WordPress Theme and Website Developer.
In this post are just a few snapshots of the later stages of the project, showing the most recent logo design concept (above), and a few of the ones that didn't quite turn out as expected.
As a freelance logo designer, the number of logo ideas and concepts that end up either off-the-mark, or simply no-good, can vary from project-to-project.
However, I like to feel there is rarely a wasted moment on a project as some of the unused logo ideas can either be repurposed for another client, or in my case, sold as mentioned in this post: Custom Logo Designs for Sale, and currently shown on the Logo Designs for Sale page.
This logo design can also be viewed on Dribble: https://dribbble.com/shots/2897615-Codetipi-Logo-Design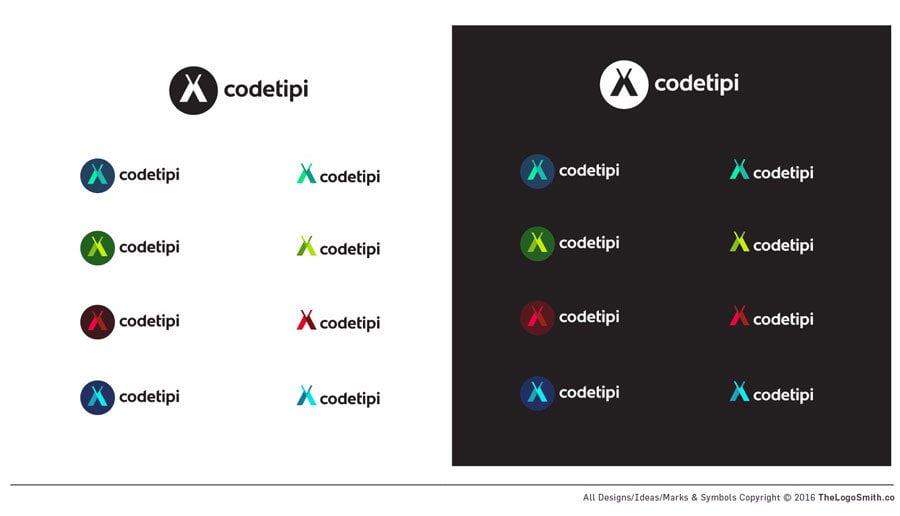 Some of the not-so-on-the-mark logo design concepts and ideas: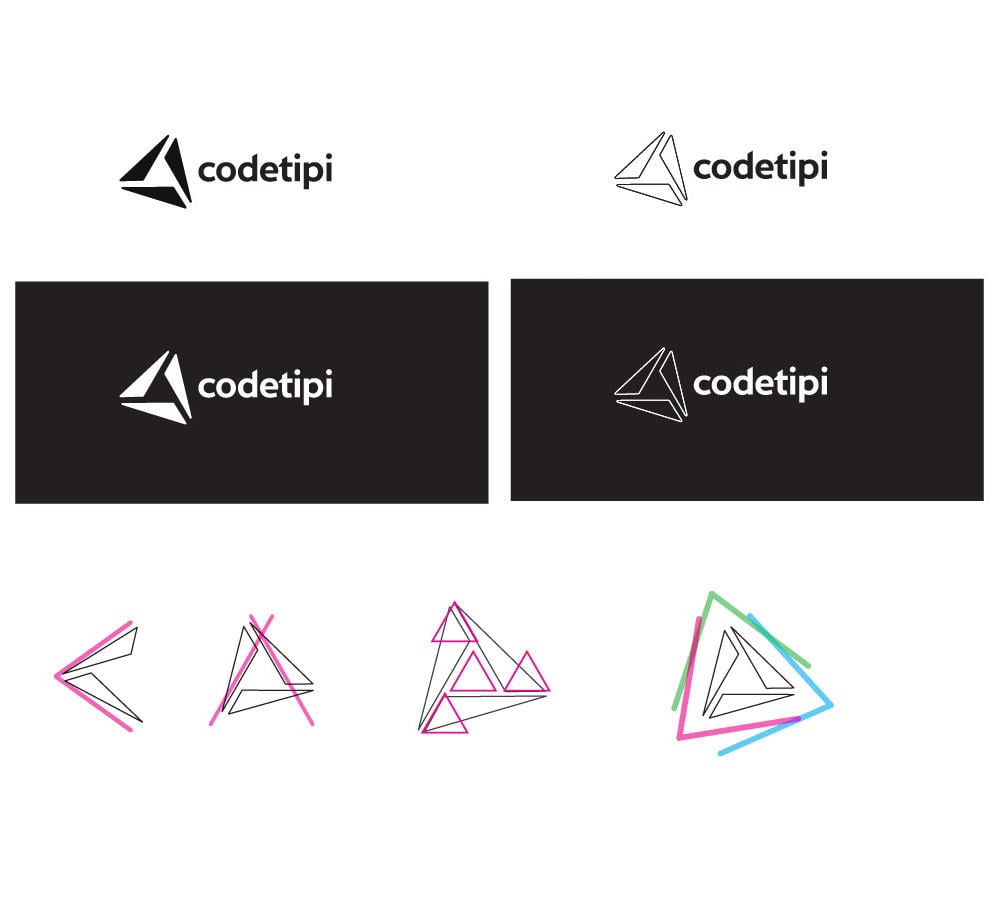 Codetipi creates unique WordPress themes and plugins (and possibly more code-related products in the future) that push the standards and strive to not only feel/look nice, but work just as well.

The products are clean, modern, extremely user-friendly and users genuinely love them. No bloat and no fluff, my products just work.
GPS Fleet Tracking and Management Logo Design: Work in Process
As a freelance logo designer in the UK (hire me), I do get to work on some pretty varied logo projects. I was recently hired by: Global Positioning Specialists - Fleet Tracking and Management, a play on GPS: Global Positioning Satellite to create a new logo and brand identity for them.
Initially I was trying too find a way to incorporate the 3 initials GPS, so instead looked at creating a standalone logo mark, based off maybe just one of the initials.
It occurred to me that the 'G" was probably the best bet as it lends itself nicely to a few relevant connections to GPS, but when created in the way I have designed it, becomes even more connected to fleet management and tracking.
This G took some time to evolve, trying many styles, many ways to construct it etc. Ultimately I landed on the idea of a 'x' marks the spot, or pin point of something, even target cross-hairs in a way.
The arrangement then was the trickiest, and i wanted to try and portray the idea of GPS signals being bounced from satellite to ground, and back up, ending in a sort of arrow pointing up and to the right as well as into the wording itself.
So this creates a sort of graphical representation of data and tracking signals, but also the 'x' can represent the individual vehicles and such like.
Image above shows various thicknesses and spacing for the logo mark.
The G is circular of sorts, so this also just helps with the connection to earth/orbit/data travel with the arrow also indicating movement of the fleet.
It's not your usual GPS style of logo, and this is exactly what I was trying to achieve, to create something a step up from the ordinary, still using some literally connections and interpretations, but in a cleaner and relevant way.
The logo, when placed near the top of a letterhead, brochure, leaflet, advert, etc, can then also be bled/extended off the top, such as the image below shows. This helps reinforce the idea of signals coming down from the satellites.
The logo mark itself is also 'square' in shape, so will fit perfectly fit in social media profile images etc. May need to work on creating a more simplified version of this, so less x's for smaller sizes for example.
Ultimately, the logo mark captures the meaning of GPS: Global Positioning Specialists - Fleet Tracking and Management, through various connections and meanings in a stylised graphical way, that isn't cheesy, cliche or ordinary.
In that regards I think it 'should' be pretty unique in terms of how the logo mark has been designed, but more importantly how relevant the various bits are that make the symbol.
Looking for a Freelance Logo Designer for your own Logo Design Project?
If you are a real estate agent looking for a freelance logo designer for a new logo design for a new business, or are looking to update/refresh your current business brand logo, then I'd love to hear from you.
Don't forget: you can look at my extensive logo and brand identity portfolio designs here: Logo Design Portfolio, and Monomarks page.
Alternatively, if you know what you are looking for, then you can take a look at my Logo Design Brief, and maybe fill that in so we can get started.
Please call/text me on: 07816 527462, or email: [email protected] for more information on how I can help you with your graphic design, and logo design requirements.
My Pure Storage (flash-storage) Logo on an LCD Sign at JFK Airport
Pure Storage, a flash-storage company, has to be one of my proudest logo and brand identity design accomplishments.
Having designed the Pure Storage logo back in 2010 for the then unknown flash-storage company, which was also stealth mode start-up at the time, Pure Storage has quickly become a major player in the industry, and ranked third in the flash-storage market behind EMC and IBM.
TechInsider: According to its S-1, Pure Storage made about $174 million in revenue last year, roughly a 4X jump from the previous year. It has already made $159 million in the first half of this year, putting it on pace to hit nearly $300 million this year.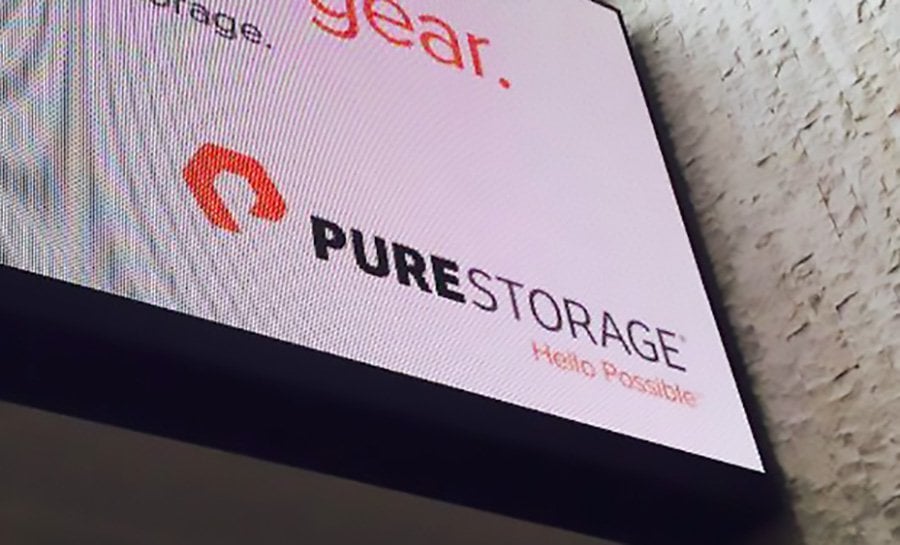 Colin Willems (@colinwillems) on Twitter snapped this photograph (above) of a Pure Storage LCD advert at JFK airport, and send me the photo. 
@thelogosmith Saw your logo on an ad for the company in JFK airport NYC. Very impressed, plus I live near you too. pic.twitter.com/HL6E1RIHsM

— Colin Willems (@colinwillems) February 13, 2016
Watching my little baby growing-up over the years has been pretty amazing; to see how and where the Pure Storage logo has been used and applied, has also been rather mind-blowing.
It's almost starting to become a little unreal just because when I designed it, Pure Storage were a complete unknown, so I had no idea what was to become of them further down the line.
Here are a few other photographs of the Pure Storage logo in use: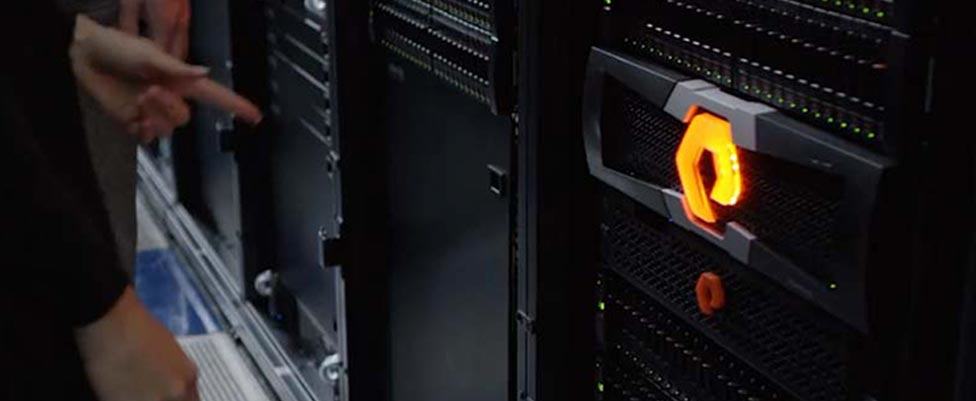 Western Brand Logo Translated to Chinese by Mehmet Gozetlik
Earlier today I tweeted a lovely rendition of the NASA logo translated into Chinese, and was completely in awe of how beautiful it looked compared to the original.
Interesting take on the NASA logo https://t.co/FK1FfxeNKU pic.twitter.com/OaVzuC5I2i

— Graham 'Logo' Smith (@thelogosmith) December 11, 2015
It was obvious I wasn't the only graphic designer to be so taken aback by this Chinese translation of the NASA logo, as it got retweeted, and liked, a number of times.
After a big of digging around, Twitter user: Mike Meulstress (@artisticdork), sent me a tweet informing me of the website that showcases the original project: Chinatown, by Mehmet Gozetlik.
It subsequently turns out this NASA logo isn't the only one of it's type; Mehmet Gozetlik has taken 20 of the most well-know western brand logos, including: Pepsi, Starbucks (this is just mindblowingly beautiful), Shell, London Underground, NASA etc, and masterfully translated them into Chinese, in a project called: Chinatown.
As far as brand projects go, Chinatown is right up there with the best, and probably a winner by a fair margin, in my humblest of opinions.
As a designer, I'm particularly impressed by the neon sign adaptions of the Pepsi logo, these look so stunning.
Thrilled to see the London Underground logo in here as well.
Chinatown Chinatown is a Chinese translation of the trademarks in a graphical way. It's a carefully arranged series of artworks showcasing 20 well-known western brand logos with maintained visual and narrative continuity.

'Chinatown' pushes viewers to ask themselves what it means to see, hear, and become fully aware. 'Chinatown' also demonstrates our strangeness to 1.35 billion people in the world, when you can't read Chinese.
A Taster of Chinatown, by Mehmet Gozetlik
Here's a little selection of the logos, and I'd strongly recommended visiting Mehmet's website to view the others, as well as watching the video.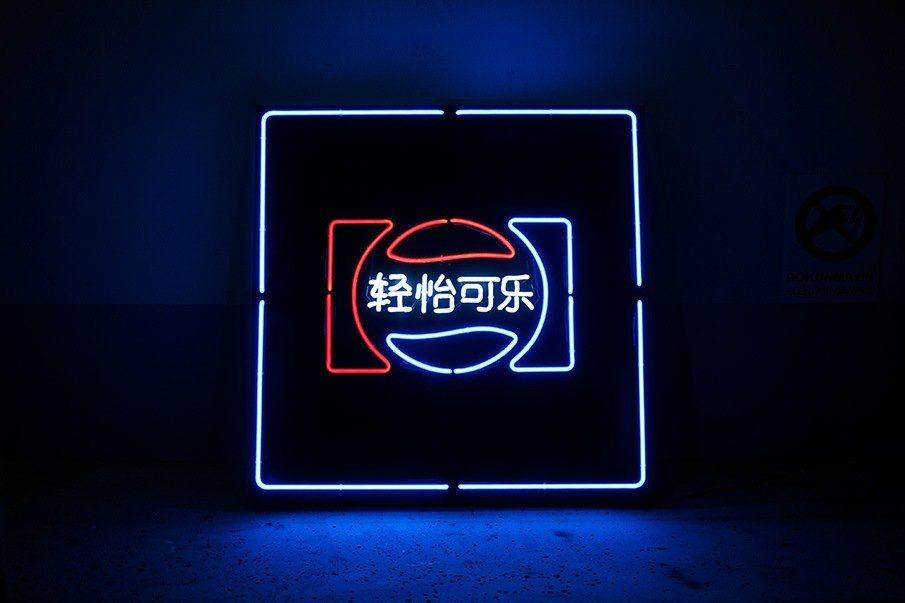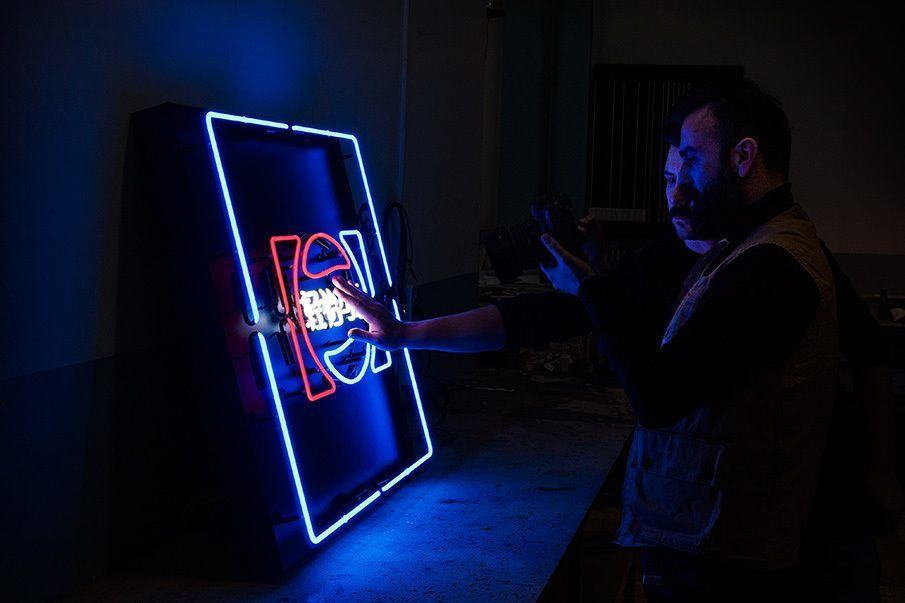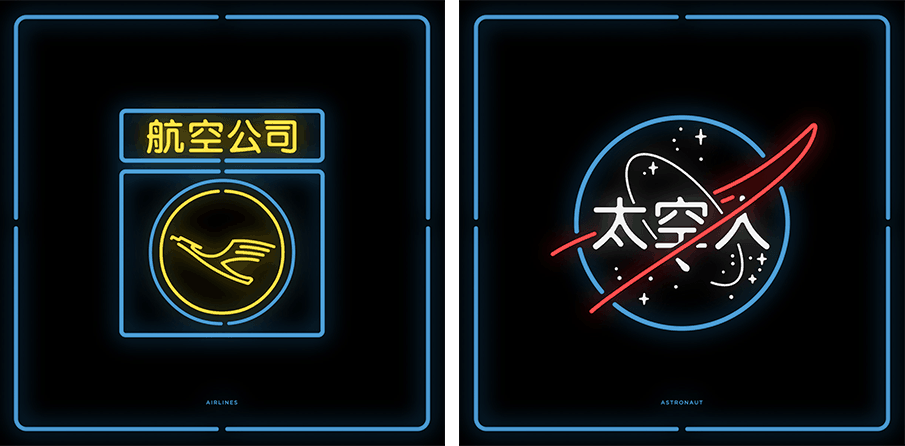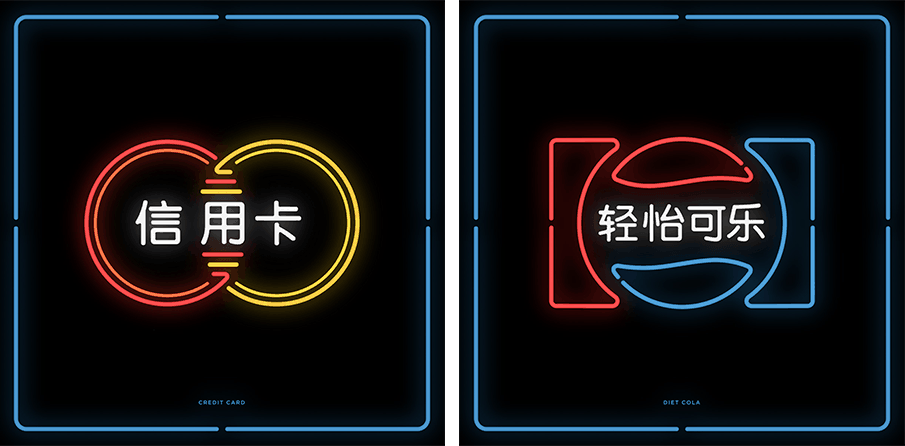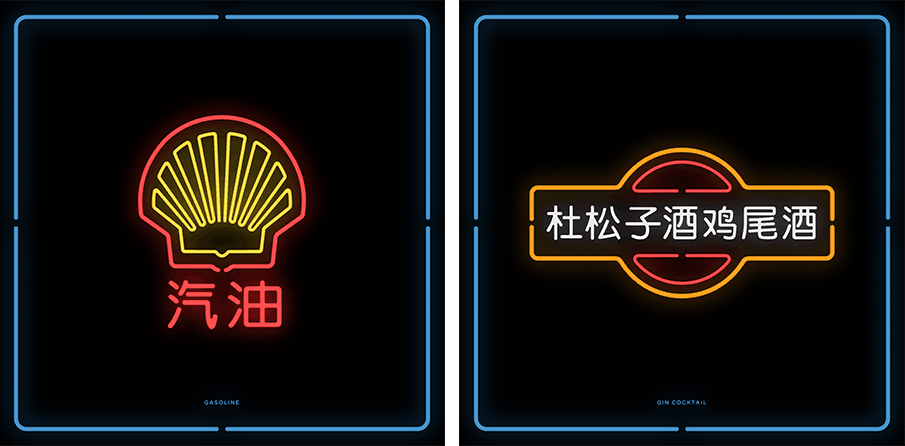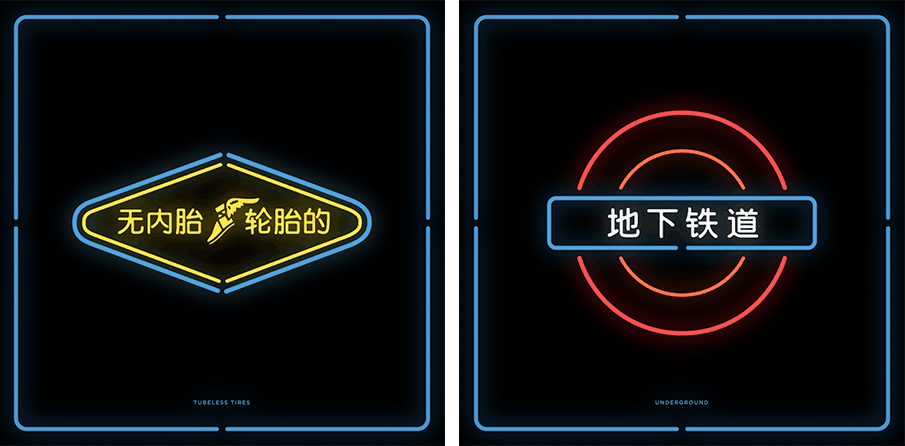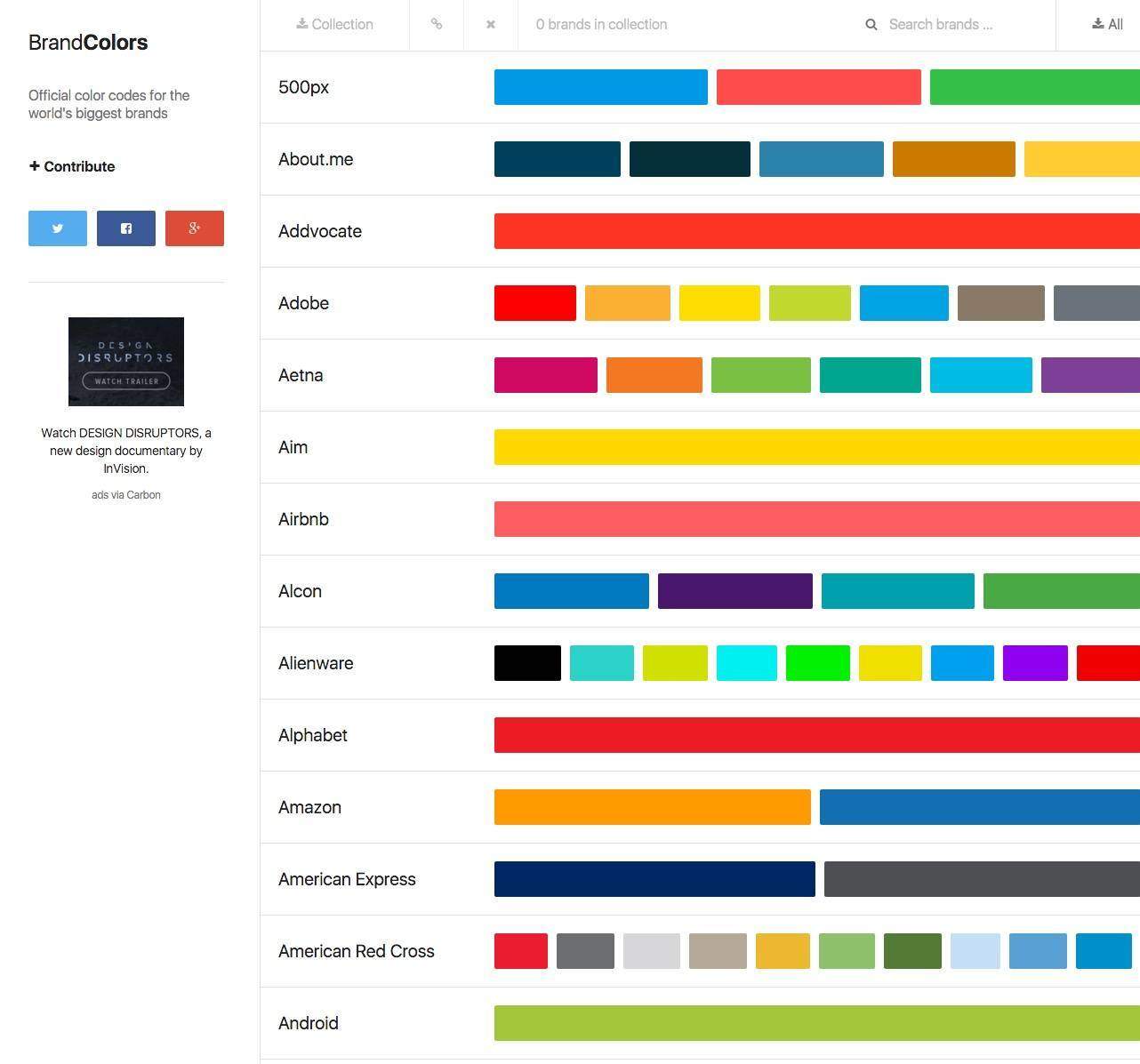 BrandColors: Official color codes for the world's biggest brands
BrandColors looks pretty, but it actually serves quite a useful and interesting purpose for any collecting color codes by curious graphic designer.
BrandColors boasts an impressive directory of major brands whilst referencing their distinctive brand colours as a tabbed colour swatch.
But that's not all.
You can add as many brands as you like to a 'Collection', which you can then export out said brand colours to various file formats, including: ASE (Adobe Swatch Exchange), CSS, Sass, LESS and finally, Stylus.
This makes using these referenced colour swatches a real breeze.
As an example, I 'collected' the color swatches of About.me and Adobe, then exported them to CSS and ASE. you can see the CSS format below opened up in Coda, and the ASE file was imported into a new swatch collection in Photoshop, also below.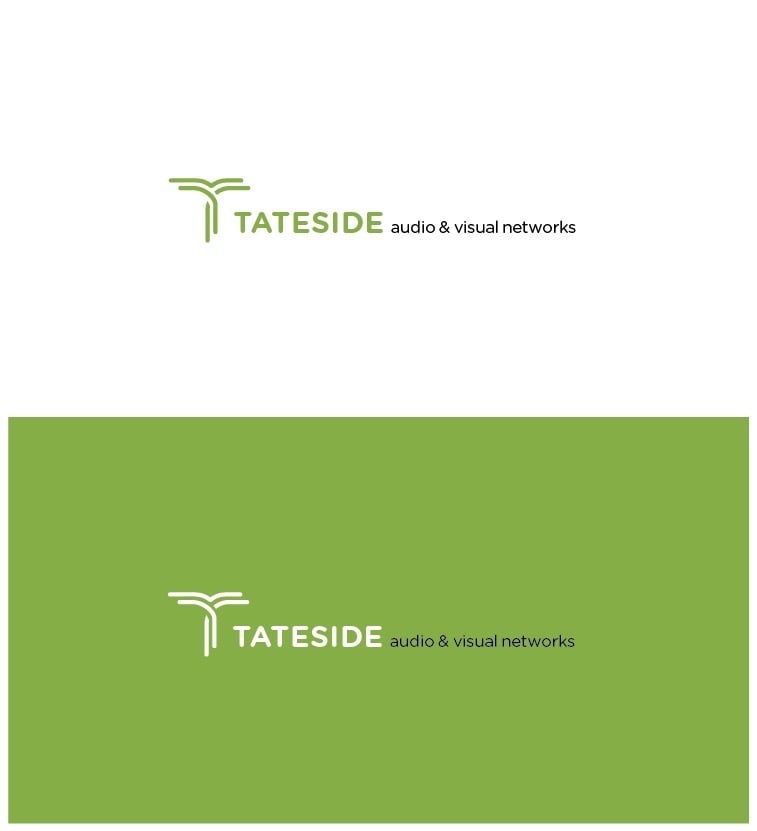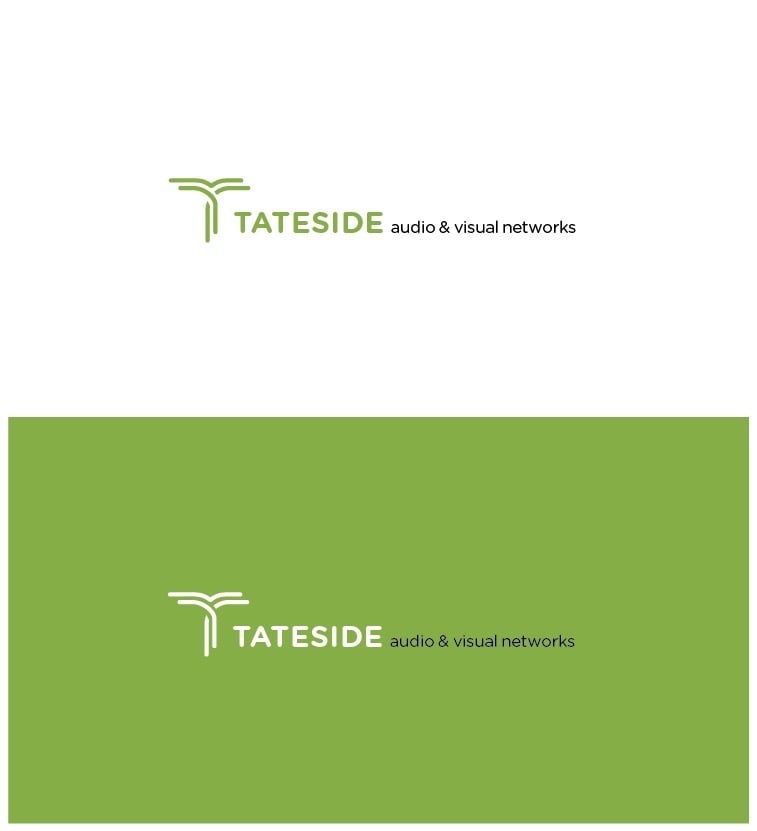 WiP (Work in Process): Logo Design Exploration for Tateside
Here's an initial logo design exploration that I've been tinkering with for Tateside, a London based audio and visual company. The general idea for the logo mark came about whilst looking more at the overall geography of where Tateside is based.
What do you get when you put a network engineer, electronics technician and audio-visual geek together? Apart from the most boring dinner party guest list ever, you get a company that are knowledgeable and enthusiastic, providing bespoke solutions utilizing the most up to date technologies available on today's market.

Based in the center of London, Tateside is a technology company that offers a diverse range of audio-visual services.
This logo project is more of a logo update, than a rebrand, even though everything about design is different to what they are currently using.
The logo mark takes in a few subtle links to the travel system: roads, subways etc, as well as little nod to the Thames (wavy lines). 
Also, and more importantly, the standalone initial T created with lines that can also be associated with cable routing, and such like for the audio and visual networks that they install.
These associations are really pretty subtle, and a little tenuous. First and foremost the logo mark is a stylised linear initial T, but these 'associations' are there as optional extras to the client.
Not really thought too hard yet about colouring, so have utilized the lime green currently used by Tateside.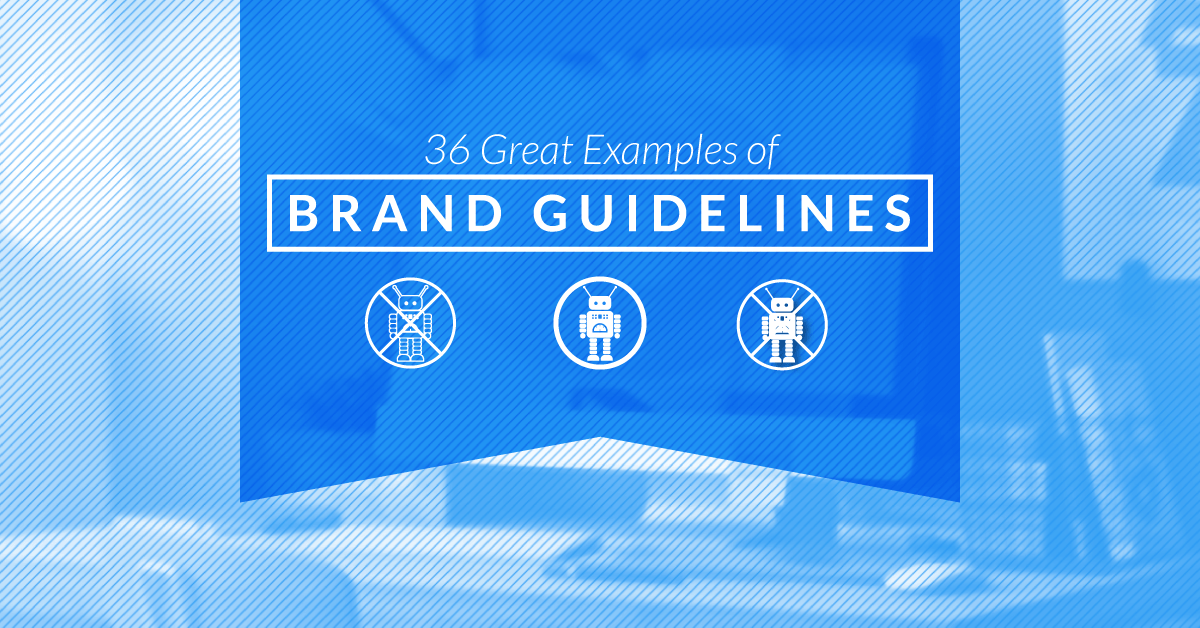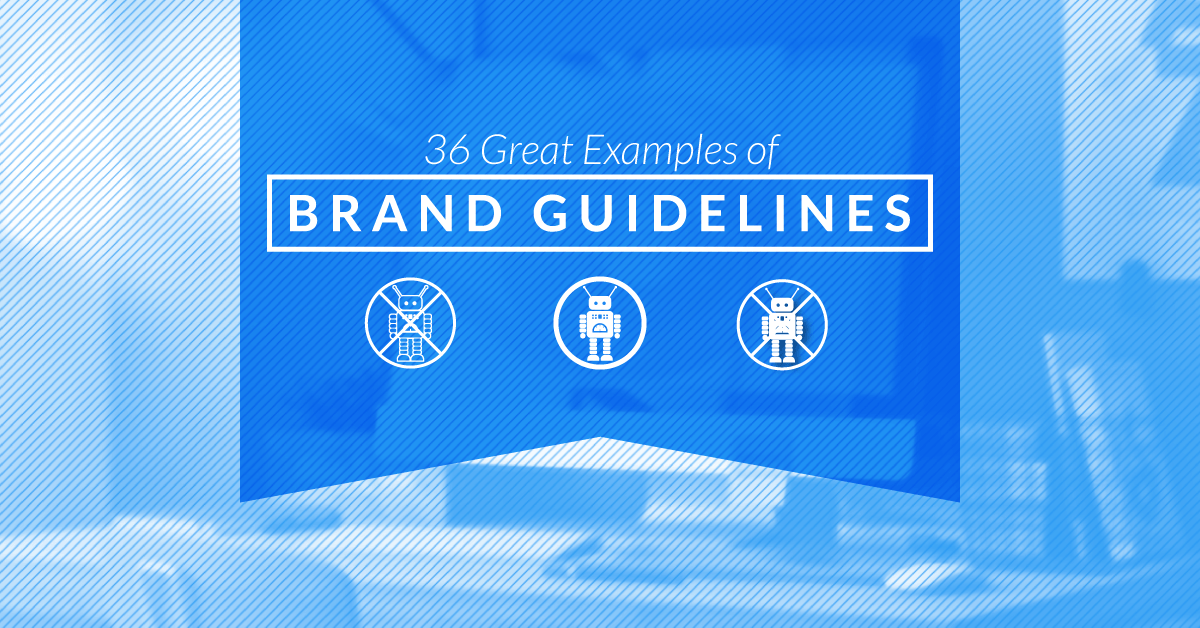 36 Great Brand Guideline Examples
Always useful to see a steady stream of Brand Guideline Examples, especially when the collection is well packaged like the one over on Content Harmony, as in the case of: 36 Great Brand Guideline Examples
Also helps that they've linked to my own set of Brand Guidelines (below): in the form of downloadable a ready-made template to be used and abused by whoever.
You can find these, and more examples of templates over at: Logo Templates For Download
But I sort of digress, so lets get back to the post that Content Harmony created for us. They have created 7 sections, listing various styles and types of Brand Guidelines, which are listed below:
Lot's of guidelines to mooch over, and draw some valuable inspiration from.
As they say at the beginning of their Great Brand Guidelines, "Brand integrity is a fragile thing, so it needs to be treated as such. Brand guidelines are, in essence, your owner's manual on how to "use" your brand. These guidelines will be referenced by everyone who touches your brand, internally or externally, and will often be partially reused in future brand identity revisions. Because of that, it's important that you define enough of the guidelines to keep your brand consistent, but keep them short enough that contributors can actually digest all of the rules."
Work in Process: TalkLab Logo & Graphic Design Project
One of a few initial thoughts for a new logo and graphic design project, called 'TalkLab.' I realise the visual cliche of a speech bubble is one of the most overused ever, but I'm hoping this particular implementation is a little more refined, and integral.
Forming the 'talk box' as a the horizontal bar of the T hopefully gets me a little slack, or not. Maybe I'm wrong, but I don't get a bad vibe when looking at it, and usually I would do as I'm so aware of visual clichés in logo design.
It could be that I don't need the separate circular logo mark at all when the wording is used, but just fall back on the circular version for social media and favicon etc. Thus this makes the stylised T a lot less focused on.
Or I'm just away with the fairies on this one…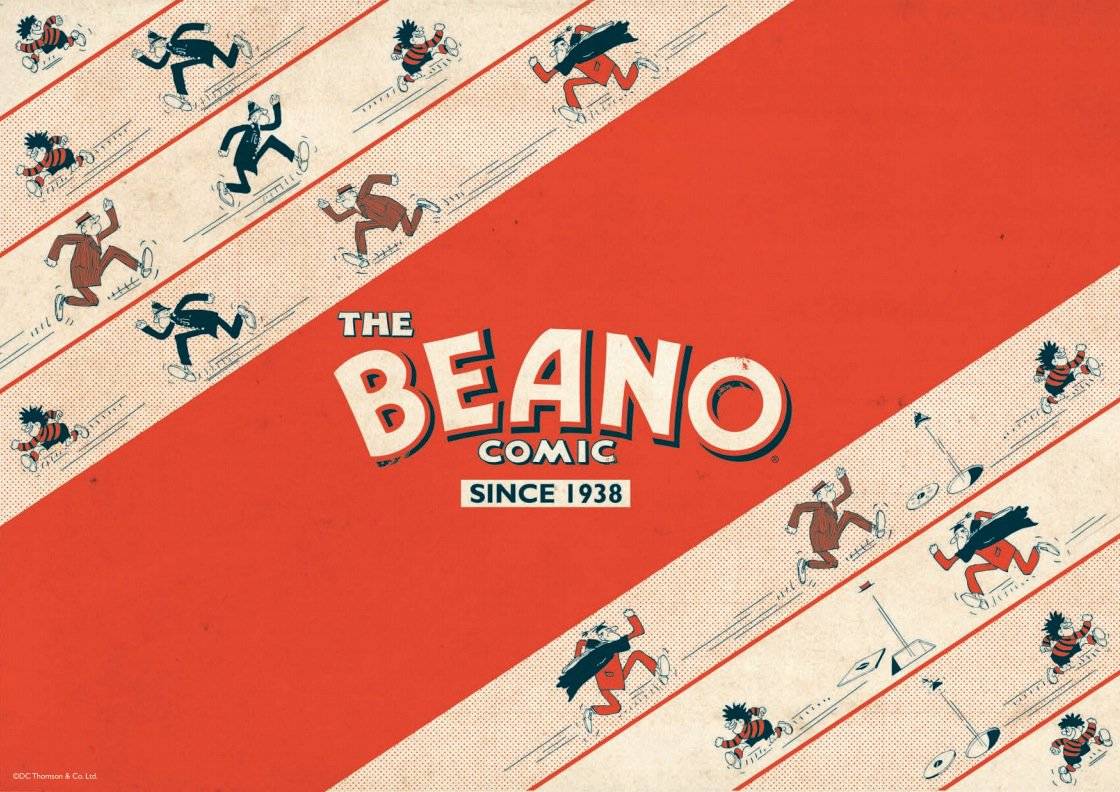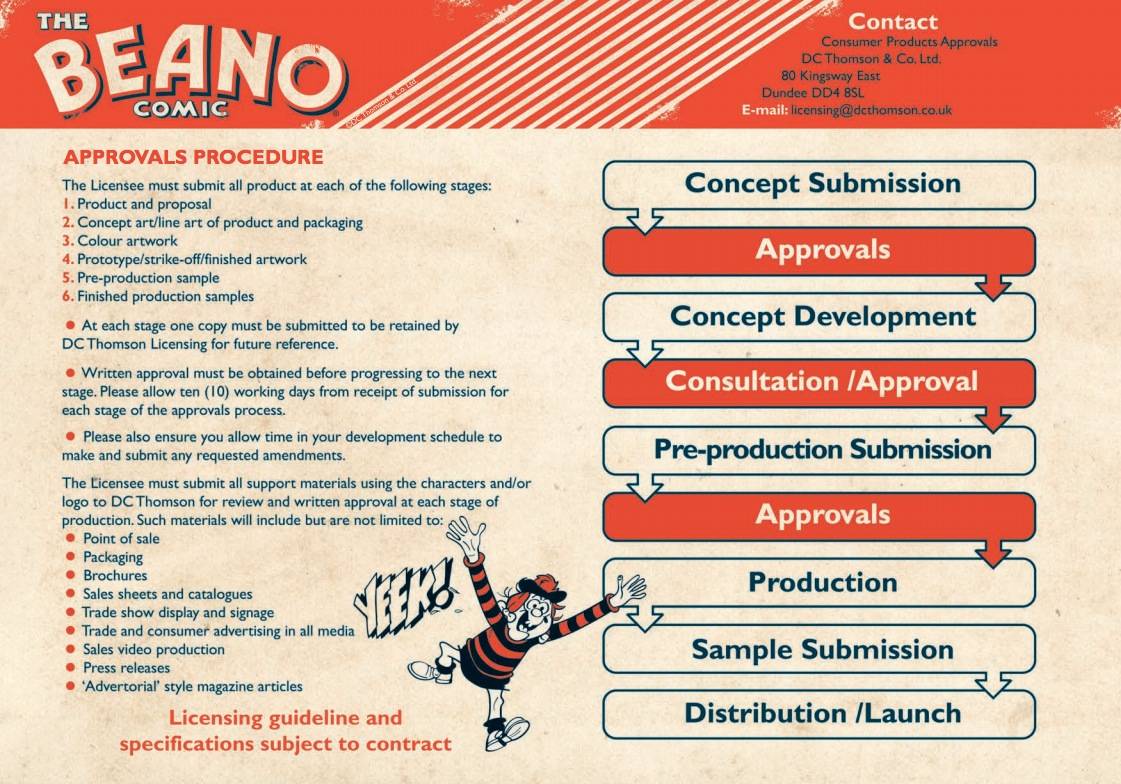 Beano Brand Guidelines Designed by Wayne Hemingway
Theses Beano Brand Guidelines is a serious flashback to some sweet childhood memories! I was an avid Beano reader, and was a member of the Beano fan club with some cool dudey membership items that I can't properly remember now.
Although the notion that i'd be a graphic designer way back then wasn't yet permeating through my cortex, I was drawing and painting on long rolls of Dad's wallpaper backing, and often trying to copy various comic character strips.
I forgot the joy and excitement waiting for the next Beano just drop through the door with my Dad's newspaper, such excitement.
I's simply magical to see these Beano Brand Guidelines, designed by Wayne Hemingway surface on the web. I have pulled out a few of the pages from the Beano PDF which you can view in full over on Design Week's Beano post
» Via: Design Week: Beano Brand Guidelines Designed by Wayne Hemingway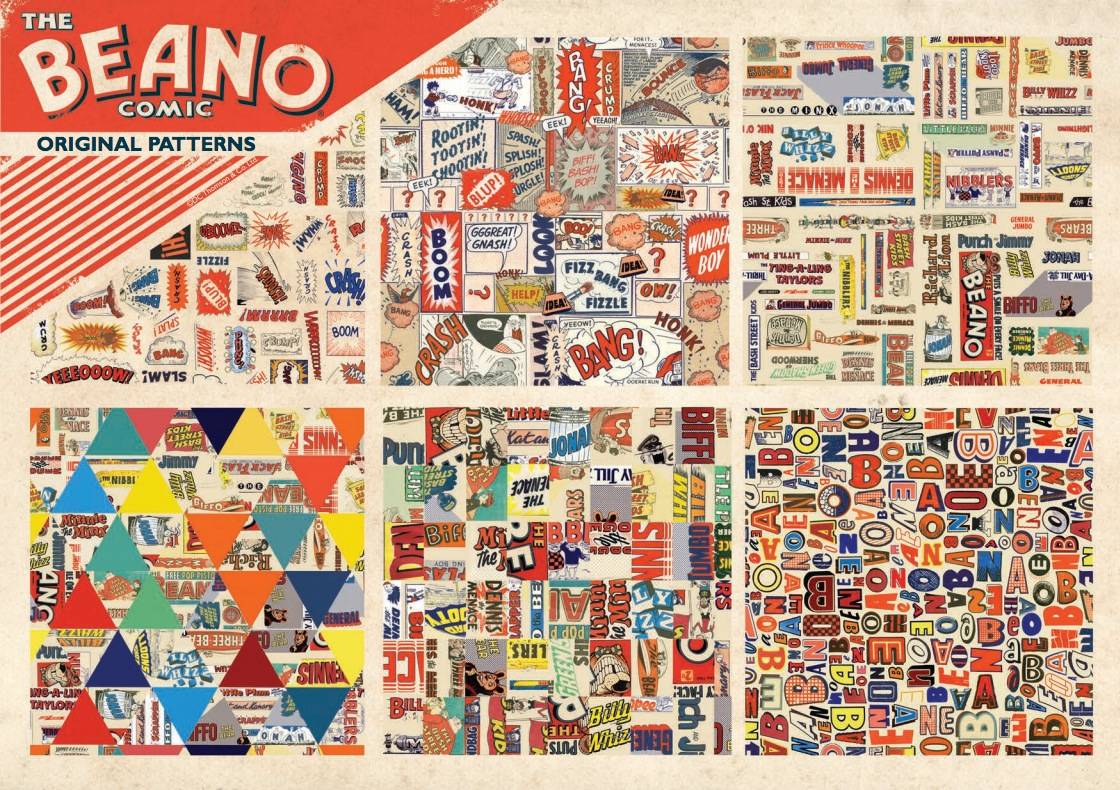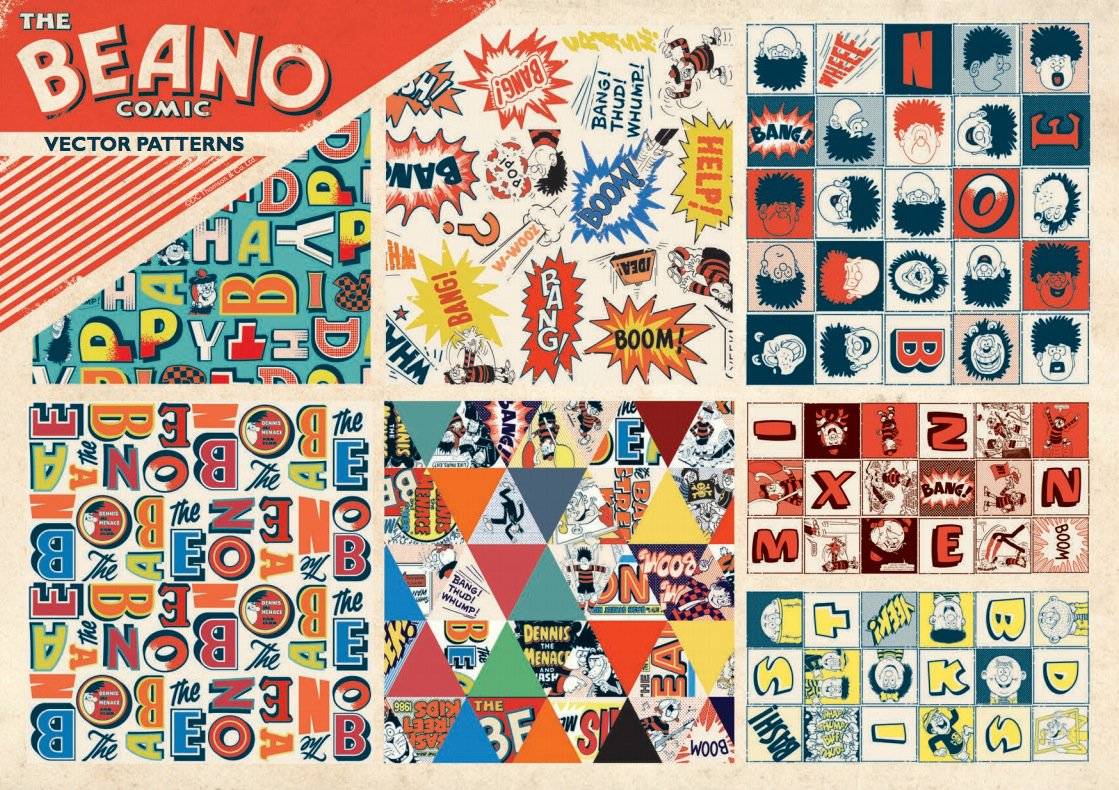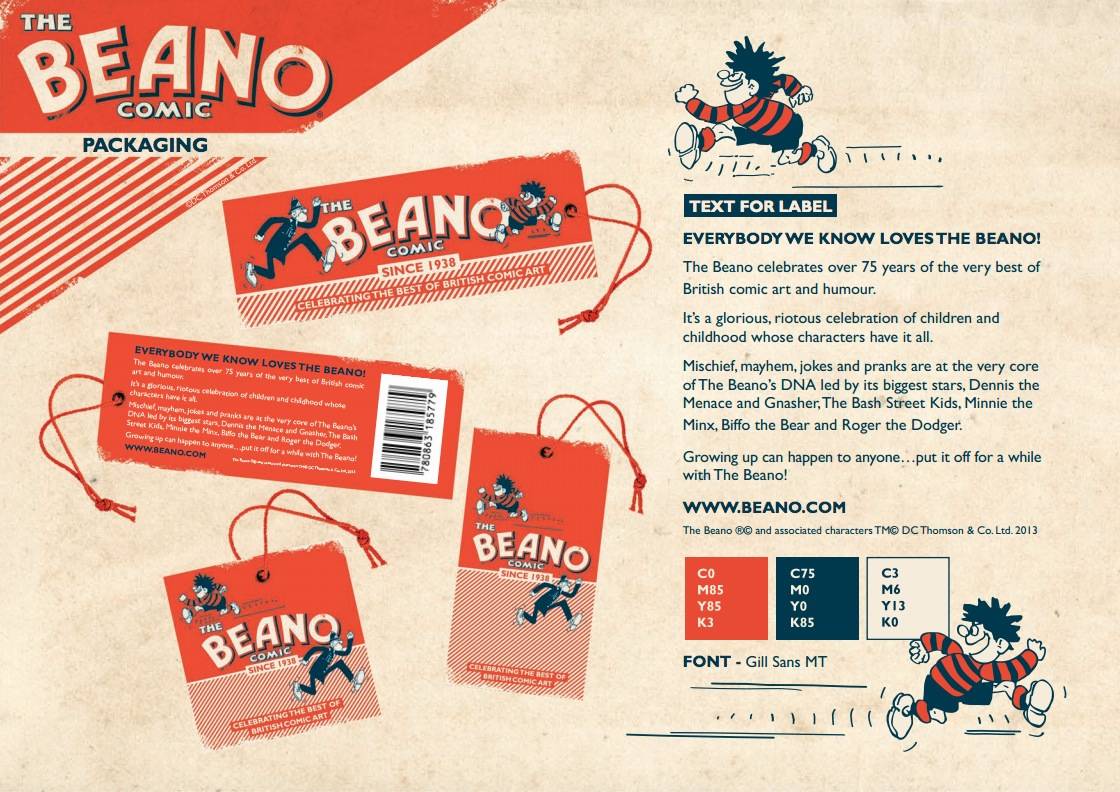 © 2006-2017 All Rights Reserved
 The Logo Smith: Logo Designer & Brand Identity Design Studio, with 25 Years Experience,
in Cahoots with, The PR Room - Public Relations Agency: Tech, IoT & Smarthome PR Services.

Graham Smith: 10 Badgers Copse, Seaford, East Sussex, England.
Tel: +44 (0) 7816 527 462 - Email: [email protected]