---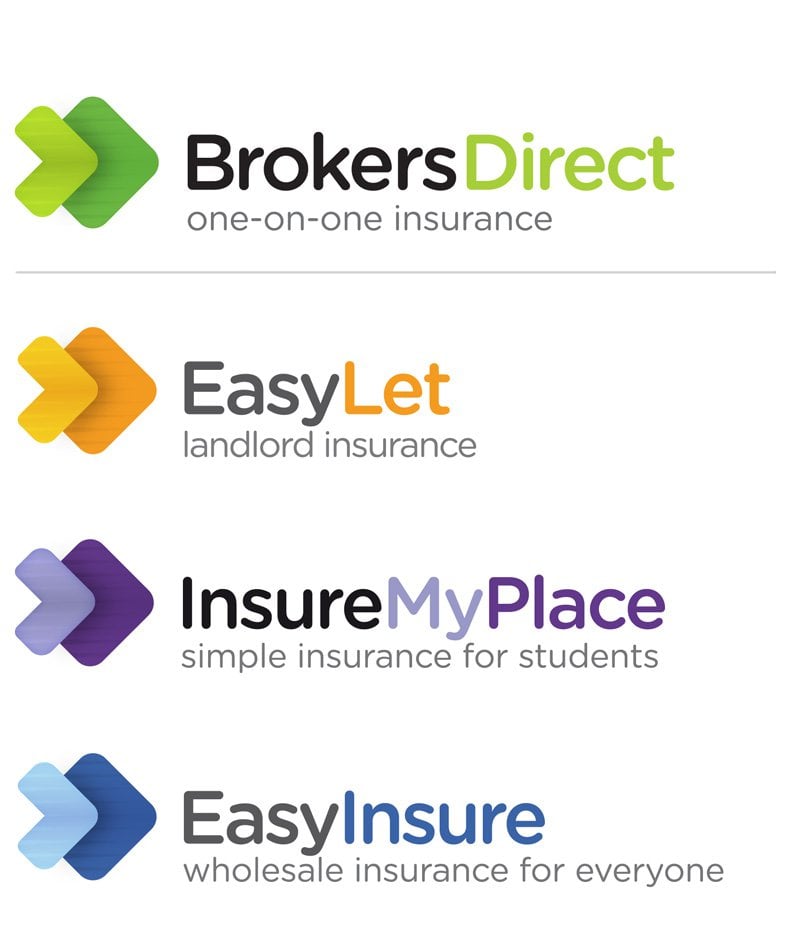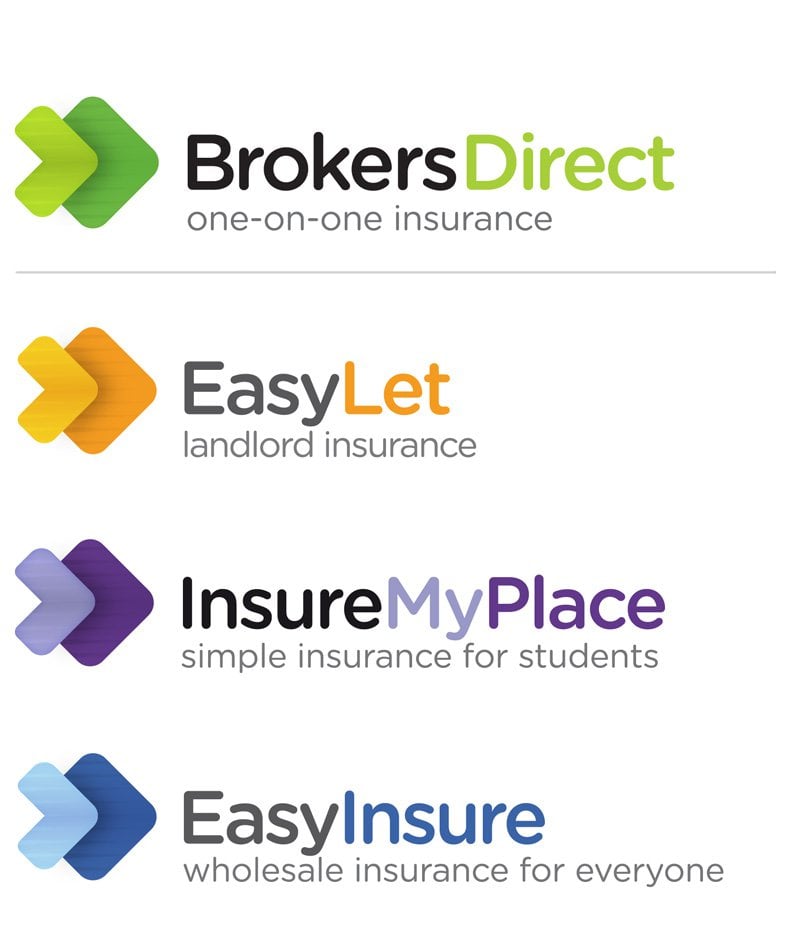 My BrokersDirect Logo Design Starts A Family
It's super nice when a previous client shows you some stunning new versions of a logo design you previously did for them. Ashely showed me these variations on the BrokersDirect (Process Post & Portfolio) I designed for them: InsureMyPlace, EasyInsure and EasyLet.
It's great because these logo variations look really smart as well as effectively carry the original BrokersDirect identity. The colour selection is also super nice.
Her call to me was to just run these additional BrokersDirect Logo designs past me, and to check I was cool with them creating other versions of the original logo design. I'll be first to say that I was initially a little concerned that the attachments to shoot over on email would be less than satisfactory, but the flip-side is that it's her logo now and she can ultimately do as she pleases with them.
I love it because it's all good.
---
Previous Post:
Genuis Icon For Breastfeeding iOS App Nursing Clock-By Marco Arment
Next Post:
Apple's Upside Down Downside Up Logo
---
Posted By:
The Logo Smith:
Freelance Logo & Brand Identity Designer.
Follow @thelogosmith
Categories:
Logo Portfolio
,
Portfolio
Tags:
brokersdirect
,
client
,
identity
,
Logo
,
logo design
,
Portfolio
More Posts by Category
---
---
---
Home » Blog | The Logo Smith | Logo Designer & Brand ID Studio » Logo Portfolio » My BrokersDirect Logo Design Starts A Family
Copyright © 2006-2016 All Rights Reserved The Logo Smith : Logo & Brand Identity Design Studio, with 25 Years Experience. Also provide PR Agency Services with The PR Room : Technology PR, Internet of Things PR, and Smart Home PR.
Contact: The Logo Smith , Graham Smith, 10 Badgers Copse, Seaford, England
Tel: +44 (0) 7816 527 462 Email: [email protected]