Graphic & Logo Design Blog: Main Index
---
Really enjoying the modern vintage work work by Patrick Macomber. Solid, clean and quite distinct in style with a good use of colour.  Some people just have it…
Found via Grain Edit.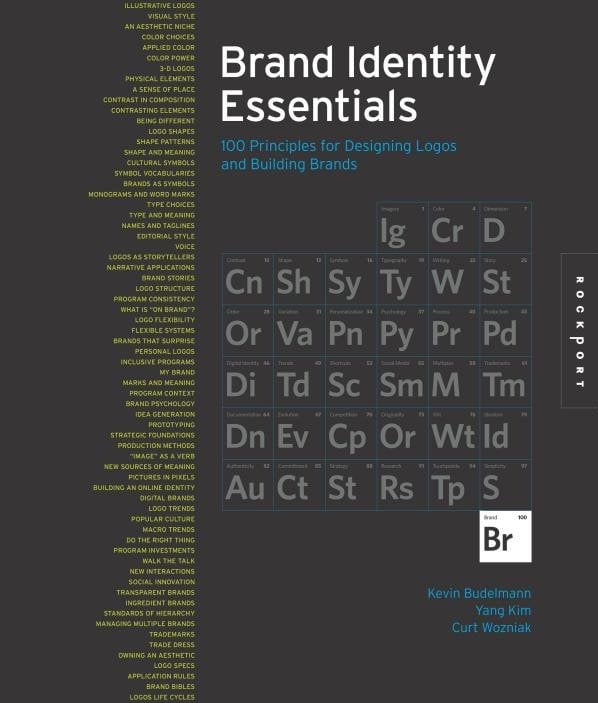 This is not so much a review, more of a brief overview with the hope you will like what you see and purchase Brand Identity Essentials forthwith.
From the website…
Logos, Identities, Brands...What's the difference?
Design terms are too often used inconsistently, leading to confusion for designers as well as clients. Contrary to common usage, the words "logo," "identity," and "brand" are not interchangeable

Brand Identity Essentials lays a foundation for brand-building, defining the tools and building blocks, and illustrating the construction of strong brands through examples of world-class design.
Brand Identity Essentials is a valuable book that covers just about everything to do with logo, brand and identity design with a lot more besides.
It's not a hard or text heavy and super detailed book to read, and is cleanly laid out so you can dip in and out quite easily. There are plenty of large size photographs that work well with the text to explain each topic. There is another book, which is far more detailed and text heavy, that I will cover next week called, "Designing Brand Identity: Alina Wheeler". This is for the more passionate and information hungry types that borders on educational coverage.
100 Principles for Designing Logos & Building Brands

One of the most useful aspects of Brand Identity Essentials is the complete online resources that accompany the book, titled 100 Principles for Designing Logos and Building Brands. A summary of all the topics covered in the book has been made available online for reference, see partial index above.
The few images below are taken from the website version.
All in all a solid and useful book to have around if you are keen to pick knowledge that covers more than just logo design.
If you are already reasonable well versed in logo and brand identity design/marketing/advertising then this may be worth a miss, but the book I mentioned above, Designing Brand Identity, is definitely more hard-core.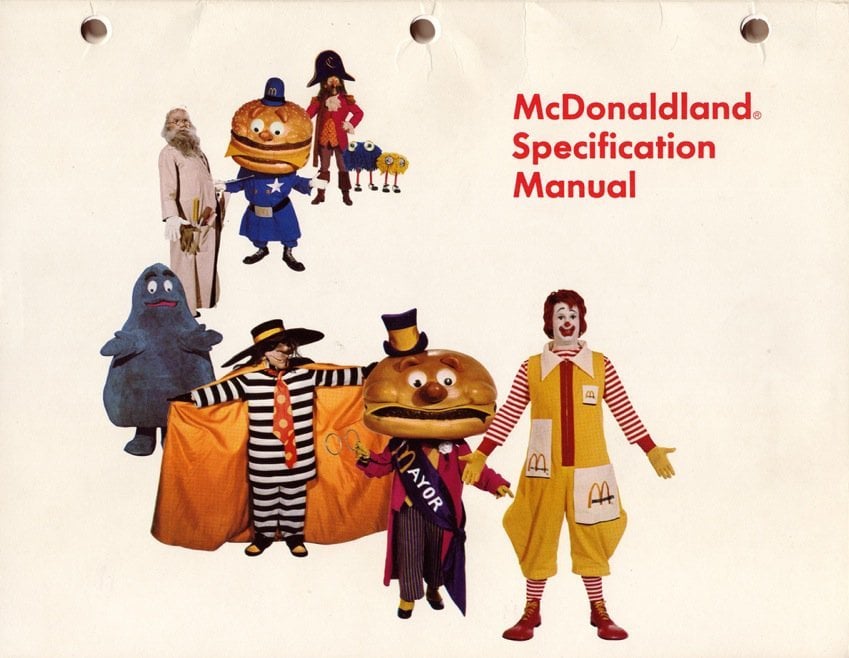 This vintage 1970's McDonaldland Brand Specification Manual, or style guide, has nothing to do with logos, but all to do with creating and presenting consistency. The manual was presented to licensees to help create McDonaldland-licensed items.
This is a winning find with all credit goes Jason Liebig for scanning in the brand manual, and displaying in his McDonald's Flickr set. I found this via Retronaut.
To see all images at full-size, then either visit Retronaut all Jason's McDonald's Flickr set.

It's great to find a recent set of brand identity book and guidelines nowadays, and more so when they belong to Adobe, and are dated October 2010.
It's usually hard to find companies willing to make their brand guidelines openly accessible like Skype, I Love New York, FourSquare and even NASA, as many seen to keep them close to their chest, or to those that need to know. The above named guidelines have done the circuit, and are not exactly new news, but this is the first time I have actually seen the Adobe corporate guidelines around the internet.
Adobe's branding book is what you would expect in that it is detailed and a cleanly laid out 60 pages of identity do's and don'ts. Adobe knows only to well, a company that has many sub brands, the importance of continuity of it's corporate visual identity.
The Adobe brand book covers a wide range of touch-points in it's identity guidelines: logos, typography, colour, imagery, photography, logotypes, mnemonic's, branded merchandise, templates etc.

Just a few days ago I posted some lovely examples of modern vintage logo designs by Wallace Design House, so continuing the modern vintage theme is another fine collection of modern vintage logos by Riley Cran.
Riley is also responsible for LostType.com.
These logo examples were just featured in Grain Edit, so you may have already seen these exact same logos, but if not then it's all about sharing and caring. :)
Although I do enjoy the colour designs there is something about the rawness of just black that really works for me with these modern vintages styles of logo designs.
The Swagapple logo, above, is a nice example of this, and if you visit Riley's website you will see how he has taken an element from the logo and turned it into a secondary logo mark. I like.
Also work checking out Riley's blog for more of the same.
Modern vintage logo design is more than popular nowadays, and has been one of the few styles to have survived for decades since it's inception. I discovered Wallace Design House through Veerle's inspiration blog and quickly became a fan of the logo and modern vintage design displayed in their portfolio.
The modern vintage style adopted is so very clean and smart they just look so yummy hence feeling the need to share their work on my website.
Love to know what you think?
Wallace Design House is not just about logo design as they have some terrific illustrations and general design examples in their portfolio.
A favourite by far would be the Vintage Paint Can lables used for the Fossil store displays.
But that's not all. If you visit their Flickr account you will see loads more examples of classy design and illustration most of which have this modern vintage flavour.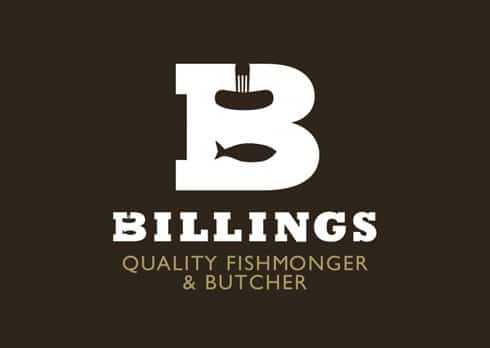 The 'What if Project'
The 'What if Project' is a great idea by Designed By Good People, and this particular feature 'Billings', improving shop logo design, highlights something that I feel really quite strongly about as a designer.
Living in a small seaside town we have our fair share of shops with just the most despairing of shop signs, logos and hoardings. This is typical pretty much everywhere; the apparent uninterest in anything remotely visual for their outward identity contradicts the passion at which some invest considerable amounts with interior furnishings and decoration. The cost of the latter usually far exceeding the cost of what a reasonable logo design could cost leaves me a little frustrated.
I shouldn't be surprised at all, yet every time I walk into town and see those same shops using Comic Sans and Papyrus—and that's not me trying to exaggerate or be sarcastic—I just wish I could do something to help the overall visual aesthetics of these shops in my town.
Oftentimes I just think I will drop leaflets in the door offering free make-overs for one shop every month until all shops have, at least, semi respectable shop logos and shop signs.
What can you do for your town?
The 'What if Project' is something that I am thinking about alot right now as I have a new identity project for a client who is setting up a new bike shop in the UK. This will be a physical store as well as online, so I am keen to design something that is appropriate, but that also shows that not all small town shop owners don't care about their identity. Having a client who is also keen to step and and have something that is visually unique and inspiring helps of course.
A few years back I designed a nice little logo for a little village hairdressers, ID Barbers. Seeing this come to life and used felt good.
I may still approach some shops in Seaford and do exactly what I would like to do: help improve just one tiny aspect of how a town can be perceived, and enjoyed.
Let's bring some shine to peoples' day-to-day shopping grind.
This Dribbble give-away is for three Pro Account upgrades, and is not to be confused as a regular Dribbble sign-up or drafting. You must already be a drafted member of Dribbble in order to participate.
The Dribbble Pro account, worth $19 for one year,  gives you a number of added benefits such as: project organisation, stats, attachments for each dribbble, available for hire sign, add skills and pro badge, which definitely come in handy if you are a prolific dribbbler.
I'm not a prolific dribbbler, but I do find having the Pro Account well worth the nominal yearly fee.
In order to stand a chance of getting one of these three Pro Account Upgrades please just leave a comment below along with your Dribbble profile URL.
The three winners will be picked out at random and notified by email with payment for the Dribbble Pro Account to be made via Paypal.
Giveaway Conditions
You must already be a drafted member of Dribbble, and not a prospect.
You must have a PayPal account in order to receive the $19 payment from myself as there are currently no gifting options for the pro account.
Leave comment with email or Twitter ID so that I can contact you if you are picked out.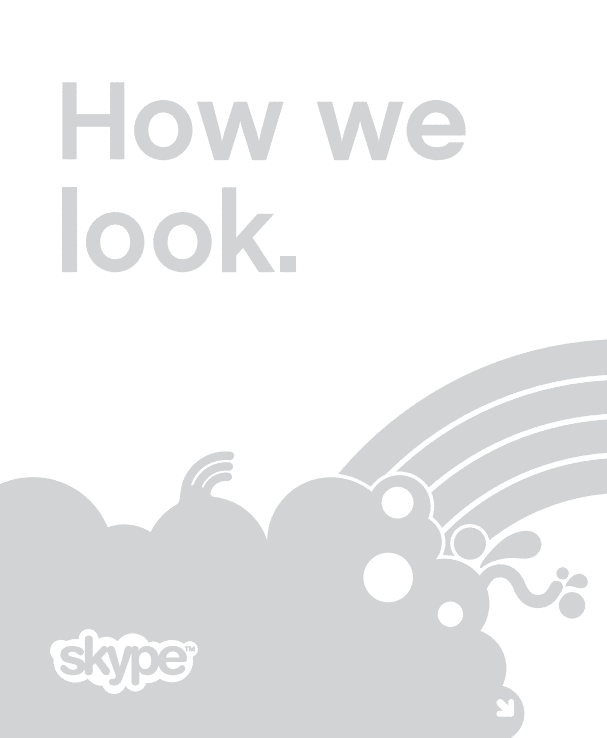 Skype Brand Identity Book and Guidelines are another example of corporate identities done right. Some argue that this set of guidelines could have easily been condensed to much less than the 39 pages. That may be so, but I agree with the practice of spacing out each specific area of the brand identity.
Brand guidelines need to be easy to read and understand, with a focus on clarity and presentation, when there are many multiple parts of the overall brand to present in one publication.
I personally think that the Skype brand book is bordering on aesthetic and practical perfection.
These brand guidelines are a few years old now so unclear as to the accuracy of this particular version, but it still gives you a very detailed view of how companies like Skype value how their brand is viewed, perceived as well as presented.
It's hard to find companies willing to make their brand guidelines openly accessible like Skype, I Love New York, FourSquare and even NASA.
Download Skype Brand Identity Book and Guidelines
Another Skype Brand Book
There is another version of the Skype brand guidelines which you can download which are considerably different in tone and style. I personally don't like this version as it tries to be cool and funny.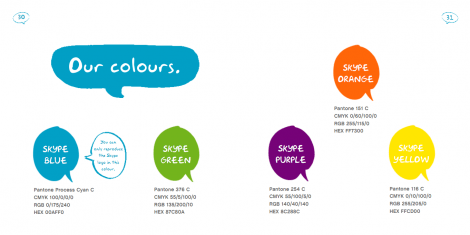 I have held off voicing my thoughts on the rebranding of the Swiss Airlines brand logo and identity, but I accidentally saw it in passing again today so I just had to get bad stuff off my chest.
The first moment I saw this new logo, designed by Swiss agency Nose Design, something felt off in a big yet subtle way. There is something very odd with the typography; my brain is telling me something is totally not right with it. My first thought was that it reminded me of a unicase font where you get those awkward combinations of lowercase and uppercase characters.
I have got my measuring stick out and everything aligns as it should so nothing off with the alignment. The word SWISS is just utterly bugging me with the lack of the dot on the i has throwing me a little. The S's sometimes look like they are shifting in some king of weird bi-universe distortion field; the more I look at it the more it feels off.
The tag line also feels off with tracking falling between too much and not enough. The relatively compact and bold nature of SWISS you would think a contrasting font weight would work, but this doesn't work with the O in Our looking way too tall and thin. I also think the word spacing is off in relation to the tracking.
The whole package feels awkward, tight and a little shouty shouty.
Brace Yourselves
I know people often hate it when a designer goes and shows how they would have done it better so I'm bracing myself for the criticism.
If I am going to verbally criticise the Swiss AirLines logo then the least I can do is stand behind my reasoning by visualising my thoughts.
The logo below is my perception of what I feel would improve the redesign, and for that reason is a subjective study. I personally feel this is a more coherent formatting of the Swiss AirLines logo.
And an option with the dot on the I as per the original original brand logo.
My Subjective Rework
So given my thoughts above I have made some tweaks. Just for shits and giggles I have used Helvetica Neue Heavy for SWISS and Regular for the tag line.
I feel that the cross is way too tight within that tail fin, and as they have aligned the top and bottom of the cross with the SWISS wording this is what makes SWISS look so unwieldy.
If you reduce the cross in the tail fin giving it more room to breathe you can then reduce the SWISS wording down a few point sizes. This creates more space top and bottom allowing the tagline to now be tucked in neatly underneath.
My view is that this creates more space for the cross, the tail fin and the typography, and is a neater more compact logo mark. I realise this is only a small part of the overall identity and livery but surly important to get the base logo mark looking sound?
I think the biggest and most effective change is reducing the size of the cross within the tail fin. Once you do that then everything else seems to fall into place.
Surely a case of Swiss Air Lines wanting to make the logo bigger?
I have applied my reworking of the logo to the tail fin as shown in the top plane with the original below. There is certainly a fine line here, whilst the angle of the tail fin does make it awkward to size and position the cross in a way that doesn't look too small or too large.
I would personally lean towards the cross having room to breathe rather than horribly close to the side edges.
Given that the original original logo, above, had the cross positioned with plenty of room to breath; the tail fin design leaves me wondering what happened to design finesse and confidence not to have to SHOUT and make everything so damn big.
It's not like the logo is to be seen on something like a pen now is it. It's a bloody aeroplane with these things generally being quite big and often times hard to miss.
I welcome your thoughts on the Swiss Air Lines rebranding.