Graphic & Logo Design Blog: Main Index
---
This is one seriously delightful font, designed by the prestigious Dalton Maag, for the Rio 2016 Olympics. What truely amazes me is how bloody hard it has to be has to be create a totally unique, yet stunningly beautiful, brush script style font, and Dalton Maag have utterly blitzed that challenge.
I took one look at this and instantly fell in love with it's flowing curvy shape whilst having it's own unique style, and let's not forget to mention aspects of the fonts' lettering having been inspired from real world geographical forms, and physical objects.
Would so love to get my hands on this font, but doubt it will be made available for general use—although it has been known for slightly altered versions to be made available for sale, I guess this ultimately comes down to the agreement with the Olympics. Maybe also we might have more chance of seeing it as a commercial release after the Olympics when the Rio 2016 brand starts to fade.
» Via: DesignWeek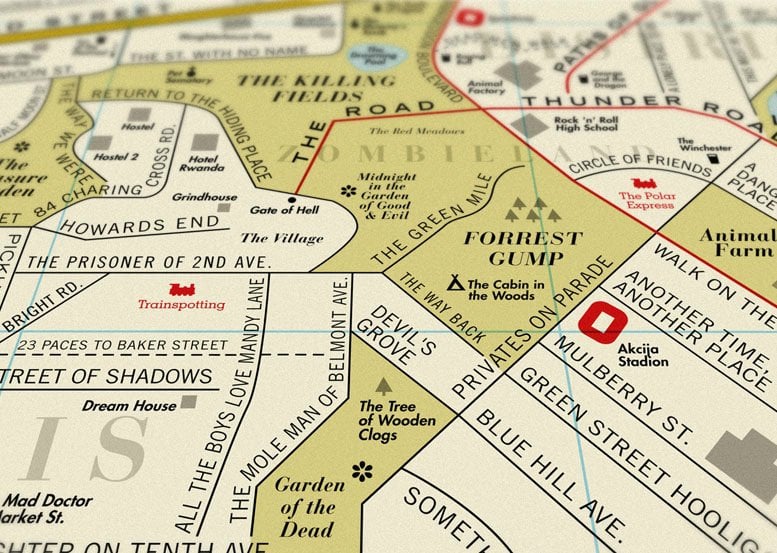 The Film Map, by Dorothy, looks like it will be groovy and conversational display piece for your interior wall of choice. On that wall you would be hanging a 4 colour litho print on 120gsm uncoated art paper sized 60cm x 80cm.
I'm particularly fond of the little arrow pointing to a little blue pond labled as Creature from the Black Lagoon.
It is a wonderfully imaginative design piece, and the original open edition litho print can be yours for £25 plus P&P, or you can buy the Limited Edition for £100.
» Via: http://kottke.org/12/07/map-made-from-movie-names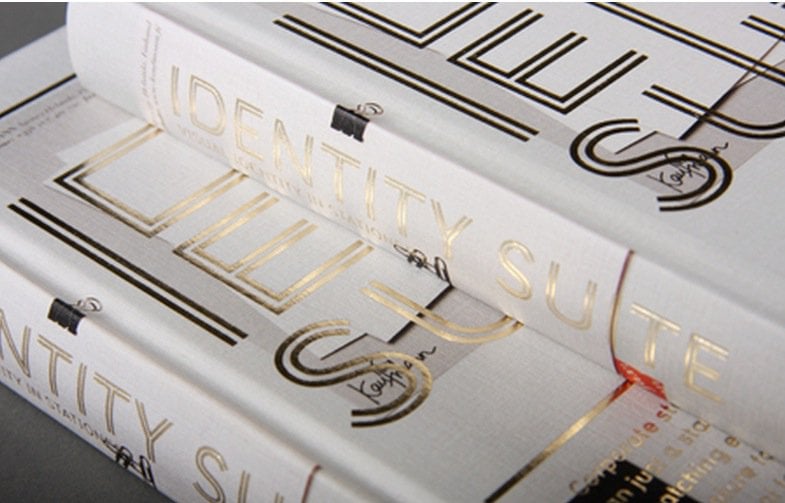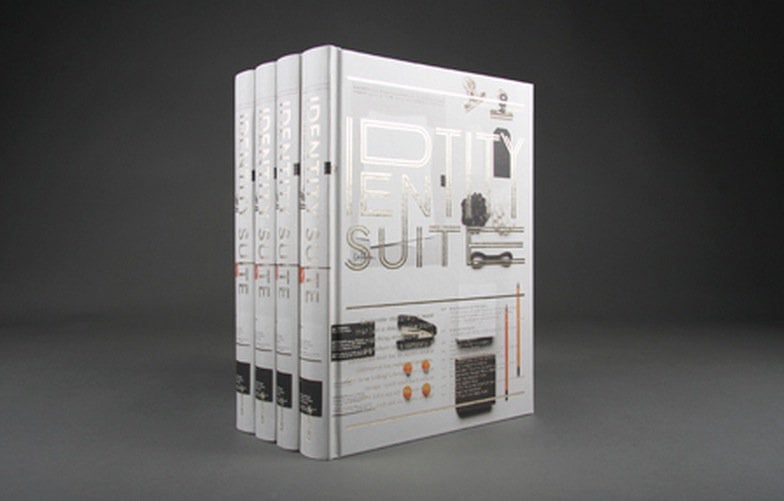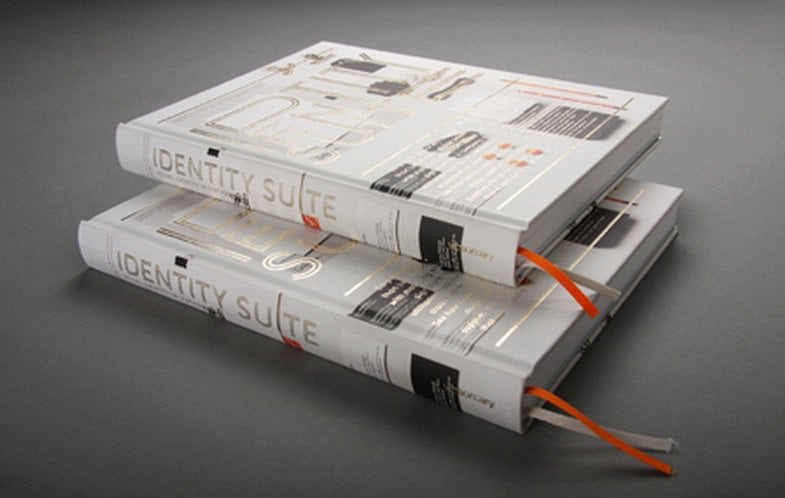 A good design book is one of the key ingredients in obtaining and ferreting out inspiration for your next design piece. There are no shortage of logo design books from which to harness the power of inspired thoughts, but it's important to have the bigger picture in mind.
This is where Identity Suite: Visual Identity in Stationery by Victionary—someone needs to tell them that their current website design, specially colour choice and the general tinyness of everything, leaves a little to be desired—as it provides a tremendous resource for when you are tasked with creating more than 'just' that logo.
Being able to sense and imagine that larger dimension, and be able to visualise how your new logo design will work, for your client, across a range of touch-points is superportant. Not every client mind has the budget for the sort of stationery designs you may see in books like this, however, it is still incredibly useful to see how stationery can be designed effectively and creatively.
Identity Suite: Visual Identity in Stationery not currently available, but it's worth keeping an eye out for it on Amazon. The presentation of the book looks spot-on, so I would imagine it costing somewhere between £25-£45?
You can view more photographs of the inside over at Victionery, here are a few: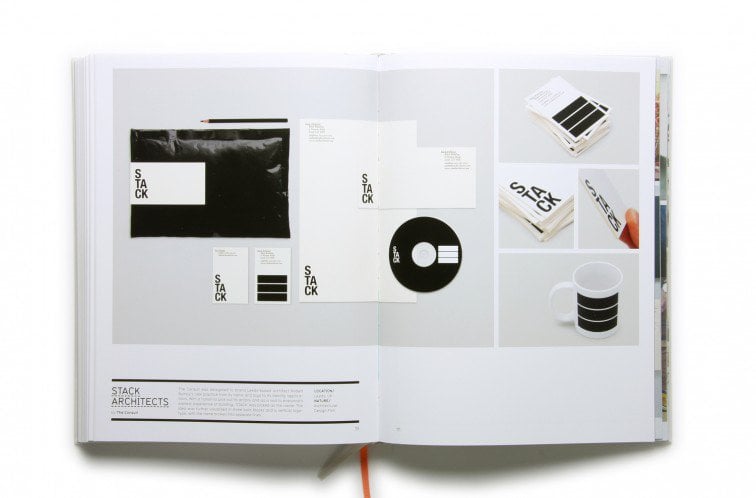 So says Victionary: The most fundamental of all branding tools is a company's own stationery. Being the most frequent touch points between staff and clients, corporate stationery remains a perfect and most basic branding tool for companies in any industry and of any size.
Investigating about 100 complete stationery sets, Identity Suite is an up-to-the-minute epitome of successful branding through office supplies today. Through the choice of stationery items to include and designers' attention to details, these highly characterised letterheads, labels, tapes, folders, notepads, memo pads, wrappers... and many more can be customised to befit specific operation needs and visualise brand visions at the same time. Seven in-depth case studies will also highlight the lavishly designed and executed branding and rebranding campaigns for new luxurious apartments, a sizable mixed-use development, designer hotel, five-star historic hotel, an independent industrial designer and fashion boutiques from around the world.
» Via: TypeToken
I had this idea to do a constructive break-down of all the iOS productivity applications in the Apple App Store that used the checkmark/tick as the primary/secondary design focus.
I thought this would be a good opportunity to look at some of the many app icons that utilise the ever popular checkmark/tick.
This wasn't about criticising or highlighting badly or brilliantly designed icons—there are some wonderfully designed checkmark styled icons like Cheddar, Things, OmniFocus—it was simply going to be a sobering run down of how many apps use this overused visual image.
This wasn't even going to be about saying the checkmark is a bad idea, because it really isn't so bad. Sometimes it's hard to reinvent the wheel when a visual image, like the checkmark, has very real roots within the practical and physical (hands, pen and paper) world.
The checkmark has attained this, almost, symbiotic link with the productivity iOS app, and used as the defacto visual icon.
With so many competeting productivity applications using the same visual checkmark for the icon, and quite often the actual brand identity, I can't help but feel a little frustrated about it. If this shows just one thing: there are far far too many to-do-list applications that don't offer anything new/better that the other million apps don't offer.
The Post Prep
I started prepping the post by looking through the Tunes App Store Productivity category picking out each app icon that uses the checkmark.
The Reality
Worth noting that there are 7655 apps within the Productivity category, and that's just the iPhone Paid applications.
My heart sunk at such a large number of applications to go through, but I started in earnest. There were 180 results per page with 43 pages to wade through. Clearly a huge amount, but I figured I could just screengrab each one and fly through pretty quickly.
Ha. Ha bloody ha.
By page 8 my eyes were bleeding, by page 13 I had lost the battle to want to take any more air into my lungs.
I want to reiterate that the Hall of Shame has nothing to do with calling out badly designed icons—although some are just hideous—it is, however, about highlighting an apparent lack of creativity, and imagination, when faced with having to design an icon for a to-do-list app. The one exception is if your app is called Checkmark!
In Context
The image above contains just the app icons gathered from the first 13 of 43 pages from Productivity category in the Paid iPhone (not iPad) section.
With another 30 pages to go I simply gave up with the stupid crazy assed idea. I will assume that there are more checkmark/tick icons in the following 30 pages, the Free section, in other categories and iPad only applications etc etc.
Can we just PLEASE have a little more thought put into iOS productivity app naming (Remember The Milk) so that icons other than checkmarks might be used? Please?
Meg Jannott has taken up a historical branding project: branding the 44 United States Presidents in 44 days. Meg is a designer working out of Detroit, Michigan.
My two favourites so far are: First President of the United States George Washington, 1732-1799; and Third United President of the States Thomas Jefferson, 1743-1826.
Via IfItsHipItsHere: "At the time of this post, she has completed 21 of the altered vintage photographs combined with typographical treatments of the names, nicknames and/or slogans of our past political leaders. The results would make wonderful book covers and while some are undoubtedly superior to others, seeing them all together makes for an interesting and appealing collection."
» Referencing Original Website: http://brandingtheuspresidents.tumblr.com