Graphic & Logo Design Blog: Main Index
---
It can be all to easy to assume that style guides are only for logo's and identities, but as Anna Debenham points out over on 24Ways.org—this is an excellent website that runs for the first 24 days of December with web based guest articles on all manor of web themed topics—that many websites may require, or would benefit from, a detailed front-end style guide.
Detailed and complex identity projects usually benefit from an identity style guide; this is to ensure that anyone who might be hands-on with the identity can ensure that their creative input is consistent, and within the scope of the original brand design.
So given the often detailed and complex CSS style structures of many websites it then makes sense that a front-end style guide is also created. This would be to ensure that any further application of the website design is within a pre-defined style.
No ones likes to see anything they have helped create suffer at the hands of people who don't have these guidelines to follow. If you care about how your work is handled when you are not there to supervise then creating a one of these front-end style guides will be a huge blessing.
Read the original article over on Front-end Style Guides
If you enjoy looking through brand identity guidelines then you will likely find this post useful: Bulging Sack of Brand Identity Guideline Resources
BrandNew have dibs on a review of the new StumbleUpon redesign. I'm not totally convinced myself. Going to say up front that this is not a bashing of the idea, but that it's more about the final execution that leaves me wanting to fiddle with it myself.
It just feels almost, but not quite.
As a whole the mark and typography feels half complete like it was pushed to completion with a way past deadline. The pairing of the logo mark and the font just doesn't sit with me.
The wording is solid and dependable, but it just does not lay well with the more fluid, and curvy nature of the logo mark. There are almost two design styles here, and I just don't think whey work well together.
The proportions of the logo mark feel off with the white non-penis icon looking a little lost in a sea of red. I would be keen to see the white icon filling a little more of the red container, or even abandon the red circle and make the white non-penis icon the whole focus.
The idea is not the problem, but I don't think they have put in that extra mile needed, and added the polish that could have seen this looking a little harmonious and tighter.
I think this is an example of when a logo has decent individual elements, but they don't bond together like they mean it.
Bonus Round
And the bonus round comes via the warped, but right, mind of Alexander Bickov.
Now these Code PHP Cards by Matt Raw on ETSY, found via SwissMiss, are pretty fabulous if you are, or know of, someone who appreciates the PHP way of life. What better way to show your understanding of code by expressing yourself via a greeting card.
Letterpressed as well.
Buy your Code Cards on ETSY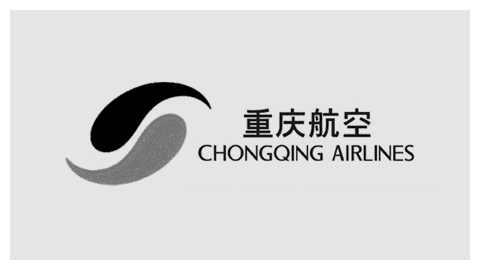 Once again Christian Annyas puts together a mammoth post this time on Airline Logos From China and Hong Kong. I love how Christian spends the time unifying the style of the images, and follows up with some useful descriptive text.
There are nearly 40 examples of these Airline logos so plenty more to see on annyas.com
Found on Typographer Daily
These Landmark Building Logos From Around The World have been doing the rounds the last few days. Initially found on Quipsologies who sourced it from CreativeRoots, but there is still no specific designer credit. Tried doing a Google image search, but nothing much came up at all. So I did practice my due diligence.
These building logos are nicely presented, they just look nice, with that pale yellow photographic cross process effect that is so popular at the moment. There are a few more to see over on CreativeRoots.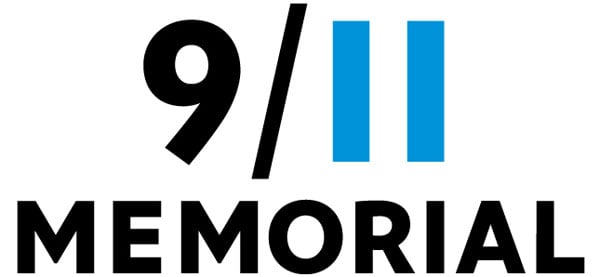 So who, when they first saw this magnificent 9/11 Memorial logo, actually took a blind bit of notice to the typography and realised it's formed from two fonts, and not one? I didn't.
I love articles like this as they can highlight the very things we can all so often go blissfully unaware of.
There is a nice story over on the New York Times blog by David W.Dunlap detailing the people who first noticed it just wasn't Verlag or Gotham, but more a cunning slice and dice, and also words from Landor Associates the designers of the trademark.
Given my recent adventures with the new responsive web site redesign for imjustcreative; this collection of books by A Book Apart seems quite a wonderful deal. Really looking forward to checking these 6 titles out, and getting 30% off in the process
Found via → Carole Guevin
Just dicking around. Try not to take me too seriously, I don't. But for those taking this far too literally: it is a spin off from the Old Spice adverts.
Time has come to dust off the old website—which I have been tinkering with for a good 3 years now—to bring in the new.
The new being a fully responsive WordPress website, blog and portfolio based on the Foundation/Boilerplate Framework and a modified, by moi, Foundation theme.
I have had a couple of attempts over the last year to get my website up-to-speed, but time and money hauling my ass out in a different direction. Although my existing site was OK, I knew that under the hood it totally sucked with incredibly messed up HTML and CSS. In effect it was my live sandbox as I tried to grasp aspects of developing and coding.
The end result was a design that I pretty much like, but lacked the details I so desperately wanted but couldnt do due to lack of knowledge and experience. So the website floundered in this state for some time whilst I kept on the look out for a way to turn the tables.
Responsive
Hard to miss how much this buzz word has infiltrated our minds, and with that I realised that any new site design without being responsive would be foolish and a complete waste of time.
Last week I took the charge and started researching all that was out there for responsive WordPress themes to see if anything came up close to my existing site design. Certainly plenty of responsive themes, but only a few came remotely close to what I wanted: Ari by Elma Studio being a worthy candidate. In fact I did play with this for a day or so, but a few features lacking caused me some hurdles that I couldn't quite overcome.
In my search I came I found some really nice Frameworks, but unless you have time and knowledges of developing these would prove to be far too technical for me to work with.
Foundation
One framework in particular, Foundation, caught my eye but I still had the same "lack o'skill" problem that plagues me in these situations. That being said I wasn't about to give up on Framework, as it did look damn sexy, and could easily imagine my website rocking a Foundation framework.
I decided to spend some time, on a seemingly futile excersise, Googling "Wordpress themes made with Foundation framework" and one entry nearly slipped my notice. I really thought that finding someone who had took the time to actually develope a bare bones WordPress theme with the Foundation Framework would be slim at best, but apparently I was being too cynical.
Not too much to read about the theme it as it is located on Github, but the developer, Drew(symo) states:
Foundation, for WordPress, is a blank starter theme with the exceptional capabilities of ZURB's Foundation Framework and HTML5 Boilerplate.

As a neat-freak designer, it's sometimes intimidating and frustrating looking at a WordPress theme framework that's jam-packed with unnecessary extras and bloated code. That's why I created Foundation, for WordPress, which offers only the necessary essentials to get your site running, with all the jazz of responsive web-design.
Features of Foundation Theme
Foundation, for WordPress, features everything ZURB's Foundation Framework and HTML5 Boilerplate have to offer, however, some changes have been made to tailer it to WordPress, these include:
All your common WordPress template files
Orbit for WordPress, ZURB's image and content slider tailored for WordPress, with the ability to manage your slider through WordPress
A ySlow score of 95 (in regards to 'Small Site or Blog')
SEO features such as an optimised Google Analytics snippet, robots.txt and Schema.org attributes
Beautiful, coda-style tooltips
Reveal for WordPress, a simple modal box by ZURB made to work in WordPress
A function to provide Google's jQuery CDN over WordPress' local copy
Failsafe jQuery, with a fallback to WordPress' local copy
To Sum Up
There is a long story version which I would find all too easy to explain in fine detail so this is the short version. I basically spent, almost, every waking minute from Friday morning to midnight Sunday remodelling Drew's WordPress Foundation theme to what you see before you now.
It's certainly not 100%, but I am absolutely thrilled with the general layout, typography and specifically knowing that everything under the hood is lean, mean and super clean. There are a few things that need to be ironed out in terms of details as well as a few responsive type bugs.
For the most part the new imjustcreative site is a brand spanking new platform from which to show my logo design portfolio and blog articles so I really couldn't be more pleased, more so as I managed to do it all by myself. It's a relief to know that the backed is also running cleanly as well as the site working well on a number of mobile devices, including the iPhone and iPad.
There is no way I could have managed this without the hard work that Drew put into creating the Foundation theme from the Foundation Framework so a huge thanks to Drew for that.
Do You Like This Responsive Theme?
As a little something from me to you I will be packaging this minimal and responsive WordPress theme, and making it available as a download. The core theme consists of a one column portfolio page template, two column featured project page template, two column blog and index pages.
If you are looking for a responsive and minimal style blog and portfolio, then I hope this might be of interest to you. you'll be free to chop and change it to your heart's content. The Foundation Framework is built on the following grid, and is just a pleasure develop and design design around.
Leave me a note below if you think you might be interested in the theme.
This is an updated version of my previous Logo design proposal/contract/estimate template which is still available for you to download should you want it.
I have made a number of changes to the first page, of this revised proposal, which provides more information on: pricing and deposit breakdowns, more detailed information on the scope of the project as well as expected final deliverables.
As my projects are getting more complex it has been necessary to cover all expectations right at the beginning, where as I used to be a little less detailed and more free flowing.
Worth bearing in mind that my proposal also acts as a loose contract and estimate in one as I like to keep it all together and under one roof. I find this makes it easier for each party to keep on top of those dreaded "expectations", and provides a useful reference should there be any discrepancies further down the line.
Some of this may be overkill, and for some of you it may not even be close to detailed enough, but please feel free to take any inspiration you need from this.
I have not made any major changes to the other 4 pages, so these remain as the previous template.
Please note: I am not making any claims to how wrong/right/appropriate this template is. This is what I personally use, and has NOT had any kind of legal approval whatsoever. Please don't take this template as being legally solid in any way, and I certainly do not intend to be blamed should any difficulties arise from your use of this template.
Download Logo Design Proposal Template