Graphic & Logo Design Blog: Main Index
---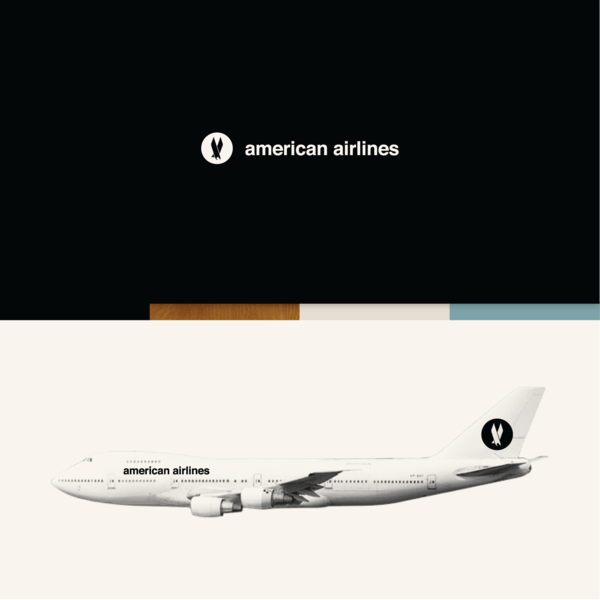 Seeing this reminds me I need to get my finger out and do something equally spectacular for my portfolio. As not real as this American Airlines might be, there is something undeniably easthetically comforting about this Experimental ID for American Airlines by Anna Koveses.
The colour palette, the typography, the presentation of the identity in context to customer touch-points, and the overall project presentation is bewilderingly excellent. Just loving that pair of spectacles; great touch!
Great great job by Anna.
» Source: http://www.behance.net
» Via: Quispsologies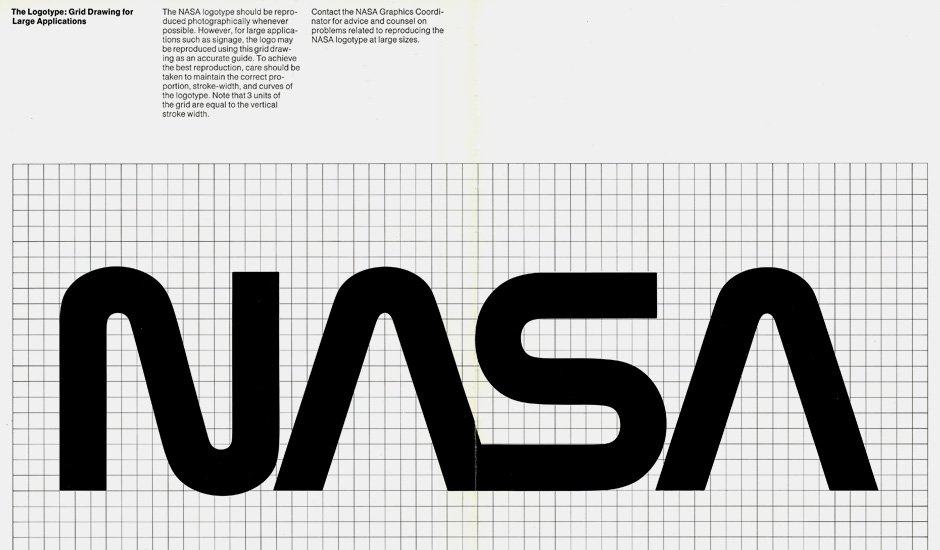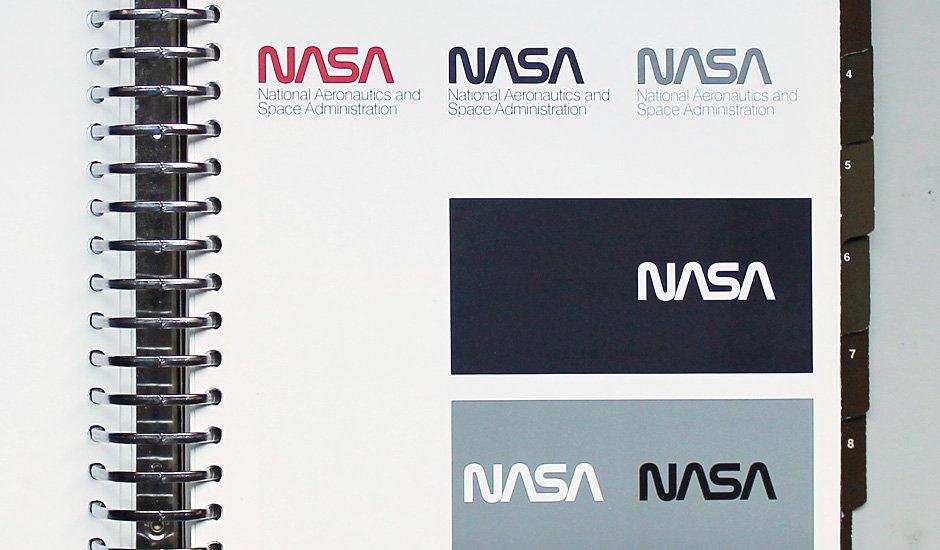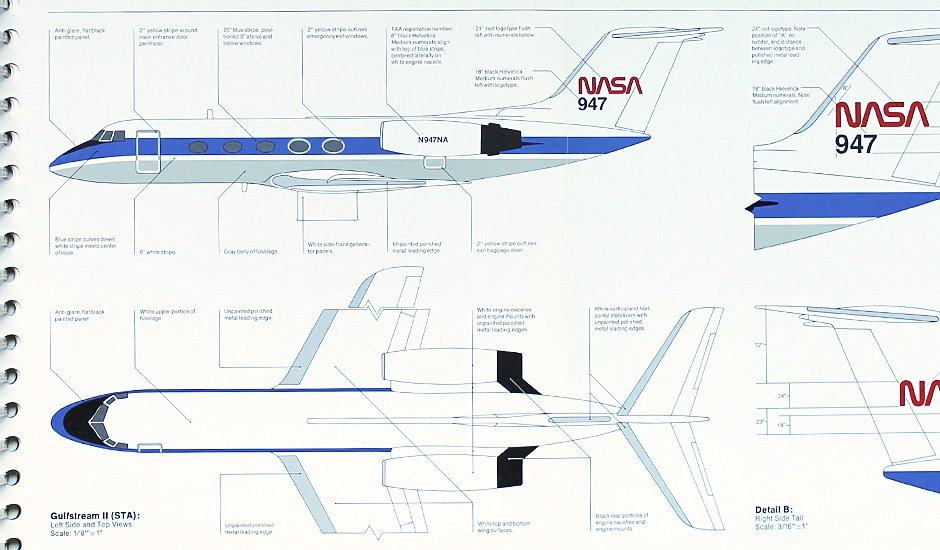 Some logos, NASA's included, should never have been retired. Some logos, NASA's included, were designed with such skill that they could have gone on and on and on and on.
I am still in awe over this version of the NASA logotype, and I always will be.
There are some other NASA logo posts elsewhere in my archives, like this post right here: Updated: NASA Brand Identity Guidelines 1976 which is really rather cool in itself, but the purpose of this little post is to kindly draw your gaze over to ThisIsDisplay.org where there is a lovely piece on The NASA Design Program:
The National Aeronautics and Space Administration Design Program is a modernist vision for an optimistic future. The logo (often referred to as the "worm") evokes qualities of unity, technical precision, scientific capabilities and uniqueness. Reduced to its simplest form; the one width, continuous-stroke letters are as contemporary today as when the logo was first introduced by Richard Danne (Design Director) and Bruce Blackburn (Designer) at Danne & Blackburn, New York, NY) more than 37 years ago. How then, in 1992, after 19 years, did such an emblematic design program for a future-oriented Federal Agency be dropped for it's previous (now current) Insignia (the "meatball")? What follows is a heartfelt personal account from Mr. Danne on the obstacles and achievements of one of the century's most important and widely published design programs.
In case you don't like reading, and subsequently don't reach the end of the page, there is a link that will take you to Display's Flickr Set where there are millions more NASA identity design images.
» Source: Display
» Via: Doobybrain
After having my PedalWorks logo ripped off over on Freelancer, I now see that Logo Design Avenue also like my logos and have ripped off my Tucando logo! It's not identical, but close enough for me to want to investigate further.
Being 'potetically' ripped off twice in one week is good going, so thanks to Gert van Duinen for the heads up about this thievery on Twitter.
Name and shame
I decided to send them a complaint via their live chat, and got a pretty quick reply—managed to grab a screenshot of the reply before 'Charlie' closed the chat and disappeared on me.
Although I appreciate their promised swift response, one can't guarantee they won't fall foul again of  'their' so called freelancers. Looks like they are a new kid-on-the-block, so probably looking for portfolio fillers whilst they wait for unsuspecting clients to RIP off.
If their own freelancers are not being honest with them, doesn't bode well for things generally. It will be worth checking their portfolio, on occassion, just incase 'your' logo gets ripped.
Not Just Logos
Turns out they just don't RIP logo designs, but they are quite partial to web site designs as well. Noticed they have taken quite a fancy to Freshbooks' website design. It's possible they are using some screenshots of live websites to demonstrate a style of web design that a client can ask for, but even so. Shameful.
Time to call out Ph0t0sh0pguy over on Freelancer.com for taking my PedalWorks logo, putting it in their own portfolio to pass of as their own work: simply calling it "work16" as I guess calling it Pedalworks would be too obvious.
I'm particularly enthralled with this paragraph on their bio: "We are a branding, intellectual property and internet consultancy company that create and capture value for our clients by designing compelling brand propositions and experiences across all media applications."
Maybe worth checking the rest of their porfolio for other cases of stolen work.
Thanks loads to Mindi for telling me about it in the first place.
ADXPRS Logo Internal Office Signage
Always really great to get client updates on the progress of logo and identity work you have done for them.
Really chuffed to see the ADXPRS logo, that I designed recently, has started to make it's way into their new ADXPRS offices as some Internal Office Signage, and that partition with the logo on sure looks mighty impressive, even if I do say so myself.
Looking forward to seeing more on the developing ADXPRS identity out in the real world.