Graphic & Logo Design Blog: Main Index
---
I don't often share my sketches: I feel that within the sketches are possible other ideas for new projects, and it can sometimes seem a little trusting to bear your creative soul in such a way as to just asking to be ripped off. Guess I'm not feeling so cynical today. However: all images are Copyright of imjustcreative-Graham Smith 2012.
Currently working on a new logo project called Shark: a swimwear brand focusing on creating performance mens swim trunks for the aqua competitive.
Initially started out trying to shoehorn in a sharks tail as a form of serif on the S (first lot of doodles on first image), but soon realised that there was a possibilty to manipulate the entire S rather than just a portion.
The aim now is to try and stylise the S to have some form/shape that represents a shark, but without being too lifelike/realistic/literal, but also not so abstract as to have no idea what the hell it is.
I have been inspired by Gothic, BlackLetter and calligraphic style fonts as an initial direction for the logomark. The challenge right now is designing it so it doesn't appear like a seahorse, or too much like a hammerhead shark or other undesirable manifestations of unrelated animals.
The general idea is to fashion the shape so that it looks like the shark is in a tight twist, all ready to fiercely swipe out its tail into your face whilst propelling itself forward.
There is one doodle I do like, which is in the sketch directly above and is next to the feint 'h'. A little too realistic for this project, but liking the overall form.
Very early days, but I also think we are pretty close to nailing this. My goal is to create a form of this mark that would look utterly awesome as a upper arm tattoo.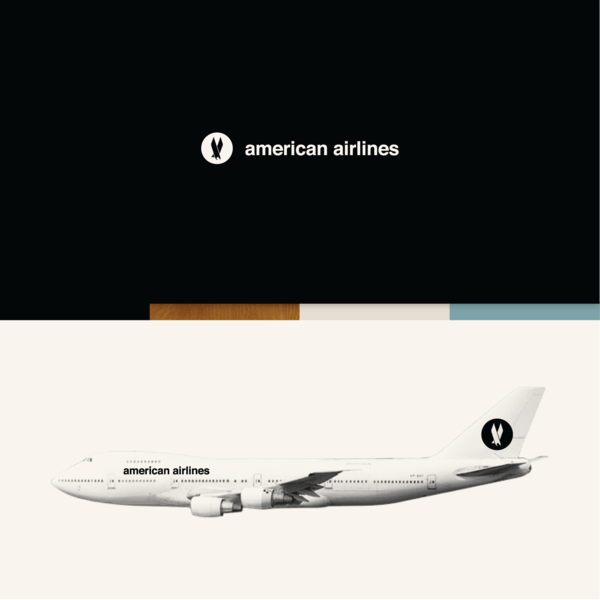 Seeing this reminds me I need to get my finger out and do something equally spectacular for my portfolio. As not real as this American Airlines might be, there is something undeniably easthetically comforting about this Experimental ID for American Airlines by Anna Koveses.
The colour palette, the typography, the presentation of the identity in context to customer touch-points, and the overall project presentation is bewilderingly excellent. Just loving that pair of spectacles; great touch!
Great great job by Anna.
» Source: http://www.behance.net
» Via: Quispsologies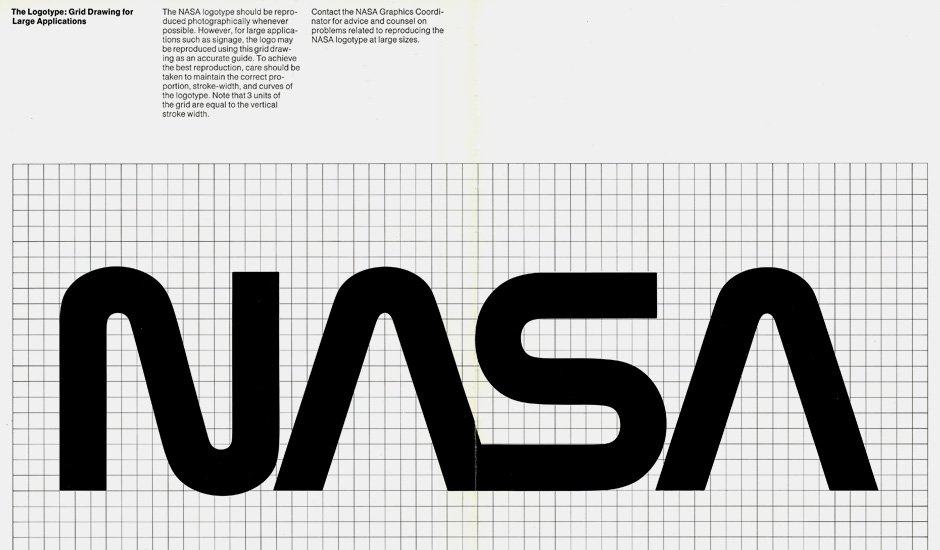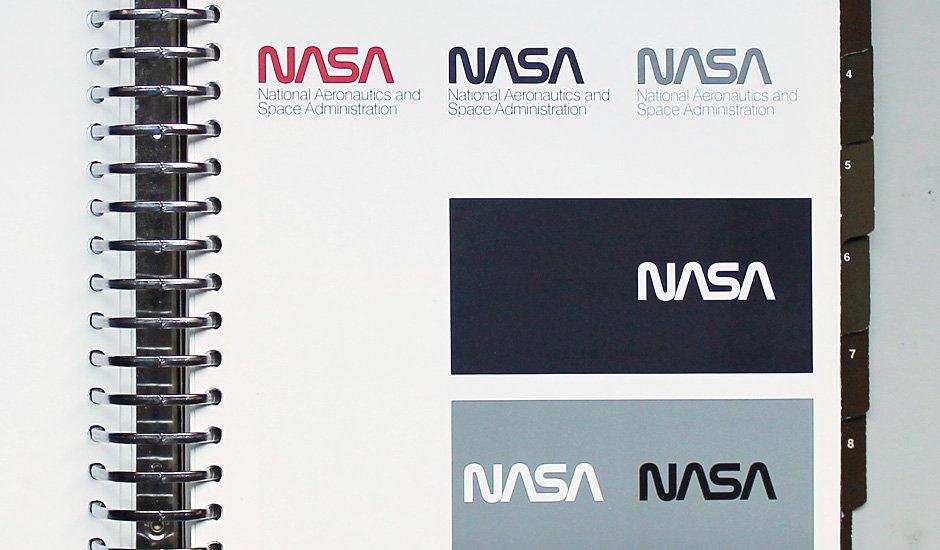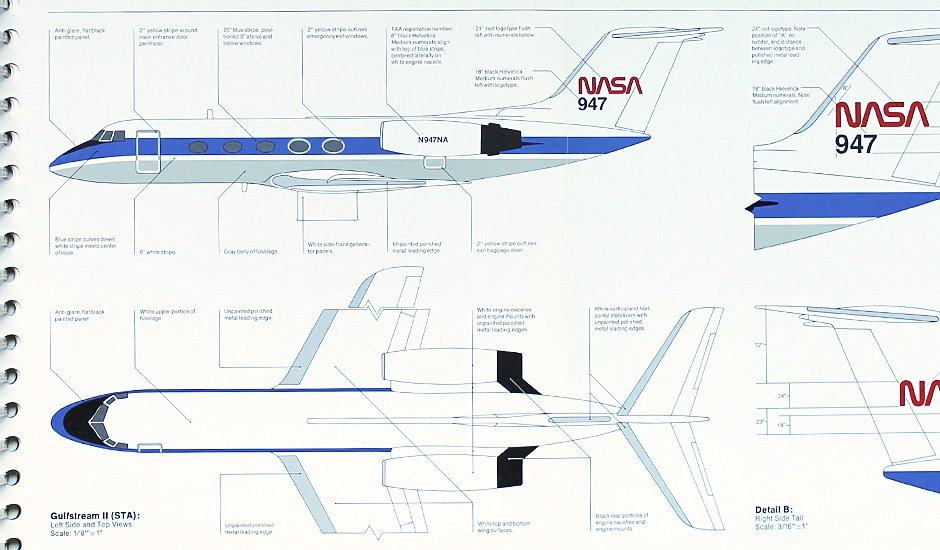 Some logos, NASA's included, should never have been retired. Some logos, NASA's included, were designed with such skill that they could have gone on and on and on and on.
I am still in awe over this version of the NASA logotype, and I always will be.
There are some other NASA logo posts elsewhere in my archives, like this post right here: Updated: NASA Brand Identity Guidelines 1976 which is really rather cool in itself, but the purpose of this little post is to kindly draw your gaze over to ThisIsDisplay.org where there is a lovely piece on The NASA Design Program:
The National Aeronautics and Space Administration Design Program is a modernist vision for an optimistic future. The logo (often referred to as the "worm") evokes qualities of unity, technical precision, scientific capabilities and uniqueness. Reduced to its simplest form; the one width, continuous-stroke letters are as contemporary today as when the logo was first introduced by Richard Danne (Design Director) and Bruce Blackburn (Designer) at Danne & Blackburn, New York, NY) more than 37 years ago. How then, in 1992, after 19 years, did such an emblematic design program for a future-oriented Federal Agency be dropped for it's previous (now current) Insignia (the "meatball")? What follows is a heartfelt personal account from Mr. Danne on the obstacles and achievements of one of the century's most important and widely published design programs.
In case you don't like reading, and subsequently don't reach the end of the page, there is a link that will take you to Display's Flickr Set where there are millions more NASA identity design images.
» Source: Display
» Via: Doobybrain
After having my PedalWorks logo ripped off over on Freelancer, I now see that Logo Design Avenue also like my logos and have ripped off my Tucando logo! It's not identical, but close enough for me to want to investigate further.
Being 'potetically' ripped off twice in one week is good going, so thanks to Gert van Duinen for the heads up about this thievery on Twitter.
Name and shame
I decided to send them a complaint via their live chat, and got a pretty quick reply—managed to grab a screenshot of the reply before 'Charlie' closed the chat and disappeared on me.
Although I appreciate their promised swift response, one can't guarantee they won't fall foul again of  'their' so called freelancers. Looks like they are a new kid-on-the-block, so probably looking for portfolio fillers whilst they wait for unsuspecting clients to RIP off.
If their own freelancers are not being honest with them, doesn't bode well for things generally. It will be worth checking their portfolio, on occassion, just incase 'your' logo gets ripped.
Not Just Logos
Turns out they just don't RIP logo designs, but they are quite partial to web site designs as well. Noticed they have taken quite a fancy to Freshbooks' website design. It's possible they are using some screenshots of live websites to demonstrate a style of web design that a client can ask for, but even so. Shameful.
Time to call out Ph0t0sh0pguy over on Freelancer.com for taking my PedalWorks logo, putting it in their own portfolio to pass of as their own work: simply calling it "work16" as I guess calling it Pedalworks would be too obvious.
I'm particularly enthralled with this paragraph on their bio: "We are a branding, intellectual property and internet consultancy company that create and capture value for our clients by designing compelling brand propositions and experiences across all media applications."
Maybe worth checking the rest of their porfolio for other cases of stolen work.
Thanks loads to Mindi for telling me about it in the first place.