Graphic & Logo Design Blog: Main Index
---
The Art of Logo Desig, by PBS Off Book, is a terrific video that goes on to consider the actual thought, and artistic thinking, that can go into many of the logo and symbol designs that we view every single day.
A video presentation like this is a nice way to better appreciate the true value of a well thought out logo design. Now we need to get this video out there, like proper out there, so that as many people as possible—and I'm thinking potential people/companies considering a new logo design—can soak it all up.
Don't assume that all people who use sites like 99Designs are doing so to purposefully spite you, or the design community—that attitude is a little arrogant and toxic—many just are not even aware of what benefits can be soacked up by hiring an experienced logo designer over a 'cheap and quick' design.
I have a number of clients who tried 99Designs first as it was the simplest way, at the time, to get a logo. Then subsequently realising it was a bad bad mistake thus needing someone with skill to pull them back out of the pit. Sure, there are many cheap skates who know the value of a good logo design, but don't care to invest in it. That's there loss, and nothing for you to get worked up over.
How about focusing on spreading a positive and constructive message, rather than spitting out vitriolic NoSpec! poison every chance you get.
Some 'interesting' comments as always on a YouTube video.
The Art of Logo Design features: Stephen Heller, http://www.hellerbooks.com, Sagi Haviv, http://sagihaviv.com, Kelli Anderson, http://kellianderson.com and Gerard Huerta, http://www.gerardhuerta.com.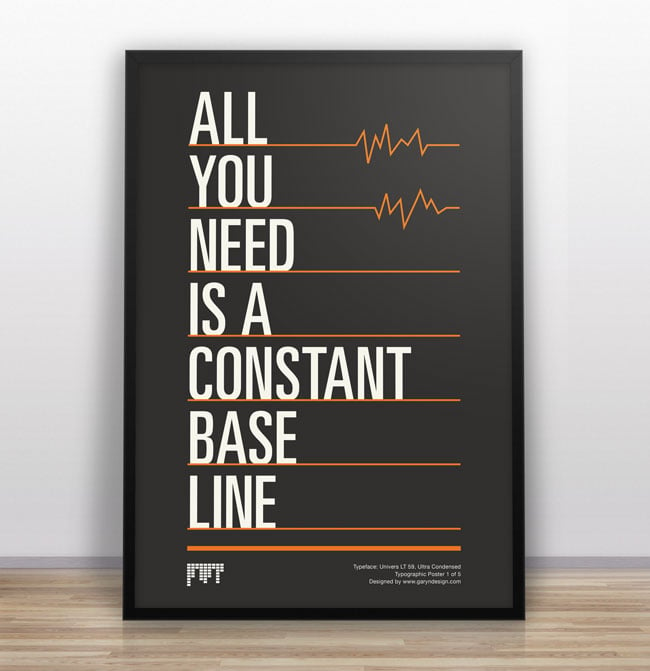 Ha. These typographic joke posters by Gary Nicholson are the dogs bollox. Fine puns delivered with devastatingly cool typographic style.
My favourite is: "Get with the Times, New Roman" with "The Carnage was Grotesk, but Akzidenz Happen" coming a very close 2nd.
» Source: Gary Nicholson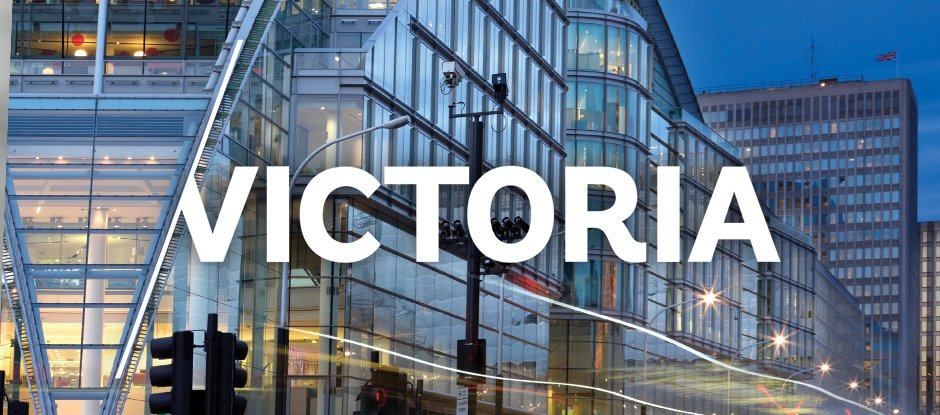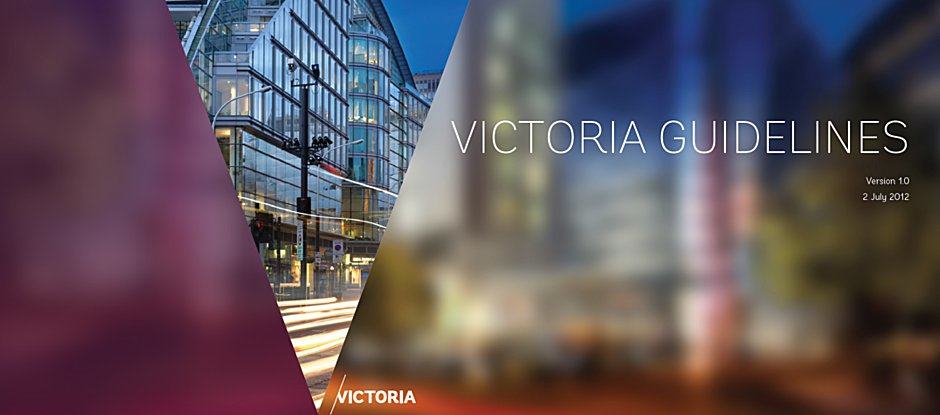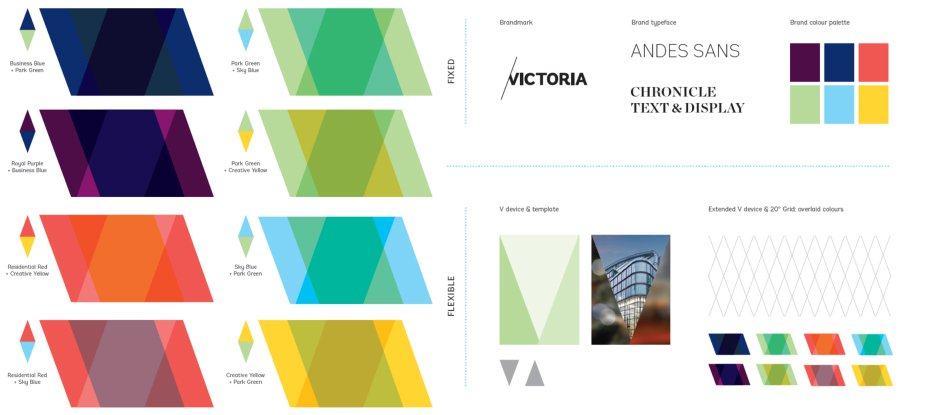 London Victoria Gets a Stunning New Identity Design/h2>
London Victoria's visually stunning new brand identity, designed by SomeOne, is a complete masterpiece. Fell in love with it since setting my eyes on her, for the first time, on Brand New.
It takes skill and a masterful eye to get such a vibrant combination of colours, especially colours that will be used in such majestic size in a very busy part of London. I love visiting London Victoria on the train so can't wait to get to see how she looks adorned with this glam visual face lift.
There is a good write-up on Victoria's new look over on SomeOne, so that's well worth a read as is Brand New's review.
» Source: SomeOne
» Via: Brand New
Since traveling up to witness the London 2012 Olympic Opening Ceremony I have become somewhat more interested in the design and implementation of the Olympic branding.
Caught a post on The Fox is Black where Bobby Soloman took note of the Olympic medals' design.
Bobby makes a very valid point about the controversial Olympic logo looking far more satisfying as, "…extruded metal.". I have to agree with this observation, but I will also go a little further. Now I have seen the Olympic logo up very close and personal, and seeing how it works in the overal grand scheme of things, my particular hatred for that rather unique logo design has softened considerably.
Walking around the Olympic part, and taking in all the Olympic branding, that logo becomes a lot more agreeable than it had done when catching a glimpse of it lobbed onto the side of a UPS. It wasn't a great look, lets be honest.
Not all logo designs do manage to hold their own, on their own, but when viewed in the great grand scheme of things they can often be transformed. Not sure this is the best way to design a brand logo, as I do strongly feel a logo needs to work as well on it's own and as part of the bigger brand picture.
The Olympic logo does look pretty cool as this, "…extruded metal.", although not quite sure about that box keyline around the logo? Even that rather angular Olympic font, which did bother me a little, now looks pretty good to me on adorned on those glorious medal ribbons. Font also looks pretty impressive when viewed up close and personal on various Olympic Park signage.
You can read more on The Design of the 2012 London Olympic Medals over on the London2012.com
» Via: http://www.thefoxisblack.com/2012/07/27/2012-london-olympics-medal-design
It's been an odd odd week for me, but one that has culminated in an amazing opportunity and experience. Through a London based agency (see end of post), Samsung Mobile have been seeking a few designery tech blogger types to take to the London Olympics with the goal of putting their Samsung Galaxy Note (Part 1 & Part 2) through it's paces in an amazing sporting environment.
I just had to shout this from the roof-tips as I am just totally buzzing with pride, excitement, joy and appreciation. For the most part I just go about my day whilst tweeting some things, designing logos and blogging a bit whilst looking after my two amazing dogs: Mr Dylan and Miss Charley.
I lead quite a low key life, and not at all used to being singled out in any way whatsoever.
So, when I was approached last week to be a personal guest of Samsung Mobile: to enjoy an all expenses paid 3-day Olympic treat, I actually first thought it was a scam of sorts. My brain didn't register that something this cool and important, to be picked out by Samsung Mobile, and to be invited as their personal guest to something as extraordinary as the Olympics, would be the sort of thing that would end up in my Inbox. It took the agency a few tweets over a period of a few days to chase me down, before I actually realised this was the real deal. It really was a shock, but hell of a wonderful one.
The overall aim of this glorious invitation is to focus on Samsung's Galaxy Note: to put this smartphone in the hands of a few designery tech type bloggers whilst experiencing the excitement and passion of the Olympics. From a marketing point of view this is such a great idea, not least because I am now part of it.
Samsung clearly and totally believe that the Galaxy Note has a lot to give.
So what better way than to put the money where their mouth is and allow people like me this incredible opportunity to experience, first hand, the Olympics whilst recording aspects of it with the Galaxy Note—especially a hardened Apple user like me!
This is not a review of the Galaxy Note, I'll save that to after it's all over, but I just absolutely had to scream out so loud about how truely greatful I am to Samsung for picking me out for this once in a lifetime experience. My week this week has been quite weird as the realisation of it all starts to set in.
We are talking about being escorted to the Olympic Opening Ceremony as VIP guests of Samsung! I mean seriously? When did this happen to me? I'll take this opportuniy with both hands, feet and brain and max it out to the max max and max it until there is no more max to max.
I have been a loyal Apple user for over 20 years, and my Macintosh Colour Classic still sits in my studio, and I never really gave it much thought that I would consider using anything other than Apple: the Macintosh Pro, the iPad and my iPhone.
Since the Nexus 7 came out last week, I now had my first experience with Android: a tablet that just feels so much more like a tablet than the larger iPad. Then I thought I would never get on with a phone that had a 5.3" screen, such as the Galaxy Note, but just one evening with the Note in my hands I am now looking at the iPhone and really starting to wonder…
Yes, these are all immediate and novelty inspired thoughts and conclusions, but to say that my first impressions of the Nexus and the Samsung Galaxy Note, after decades of being an Apple fan, does have me thinking just a little.
You can rest assured that when I do look to write my thoughts down it will be because I now have a pretty good spread of devices to consider as a whole. I really do like Android, I so far love the Nexus more than the iPad, and wondering if a 5.3" screen can be used in daily life? Just try looking at Instagram photos on the large colour Galaxy Note screen, I can tell you it's wonderful experience, or pretty much anything visual for that matter.
But back to the Olympics.
I am going to the opening ceremony tonight, then I will be having a further 3 days in August thanks to Samsung. The last day will be travelling up to Manchester to watch a footy match!
When amazing things like this happen, when you are noticed and picked out you absolutely must grab the opportunity in both hands because it's not often things come to you. In my experience, especially with ijc, you have to go out there and make it happen. Those that just expect things to come to them are set to be somewhat let down.
Thank you Samsung Mobile for making me a very happy and excited bunny, and also huge thanks to the London agency that I can't really name at the moment. You know who you are.