---
The Blackfish Logo - The Perfect Art of Subtlety in Negative Space Trickery
I've not seen Blackfish documentary as yet, so this is probably why I'be only just cottoned onto the one small, but beautifully part of the Blackfish logo.
As it stands, the Blackfish logo type is really rather beautiful, with that gentle fading out to black on both sides of the wording.
It instantly conjures up the idea of the deep, dark depths of the ocean without so much of a visual graphic.
'Blackfish': The Documentary That Exposes SeaWorld
That's until you are pointed towards the rather cunning placement of the fin bottom of the 'K'. A super subtle application of Negative Space of logo design if I've ever seen one.
I think it's reasonably safe to say this would have been missed by some people, maybe for a small period of time, and maybe for a long period of time.
I'm only late to the party because, as I said earlier, not yet watched Blackfish (I think it's on Netflix), or really know anything about it. But I'm likely to suspect I would have still missed the 'fin' initially, especially if only seen the smaller version of the logo. Once you see the enlarged versions, then it obviously stands out a little more
http://www.seaworldofhurt.com: Gabriela Cowperthwaite's critically acclaimed documentary Blackfish centers on a captive orca named Tilikum. He was torn away from his family and ocean home when he was 2 years old, and out of frustration caused by nearly 20 years of intense confinement, isolation, and lack of emotional and intellectual stimulation, he has killed three humans.

In her documentary, Cowperthwaite pieces together Tilikum's story with shocking film footage, expert testimonies, and heartbreaking interviews with the people who know Tilikum better than anyone: his former trainers. Watch the trailer now: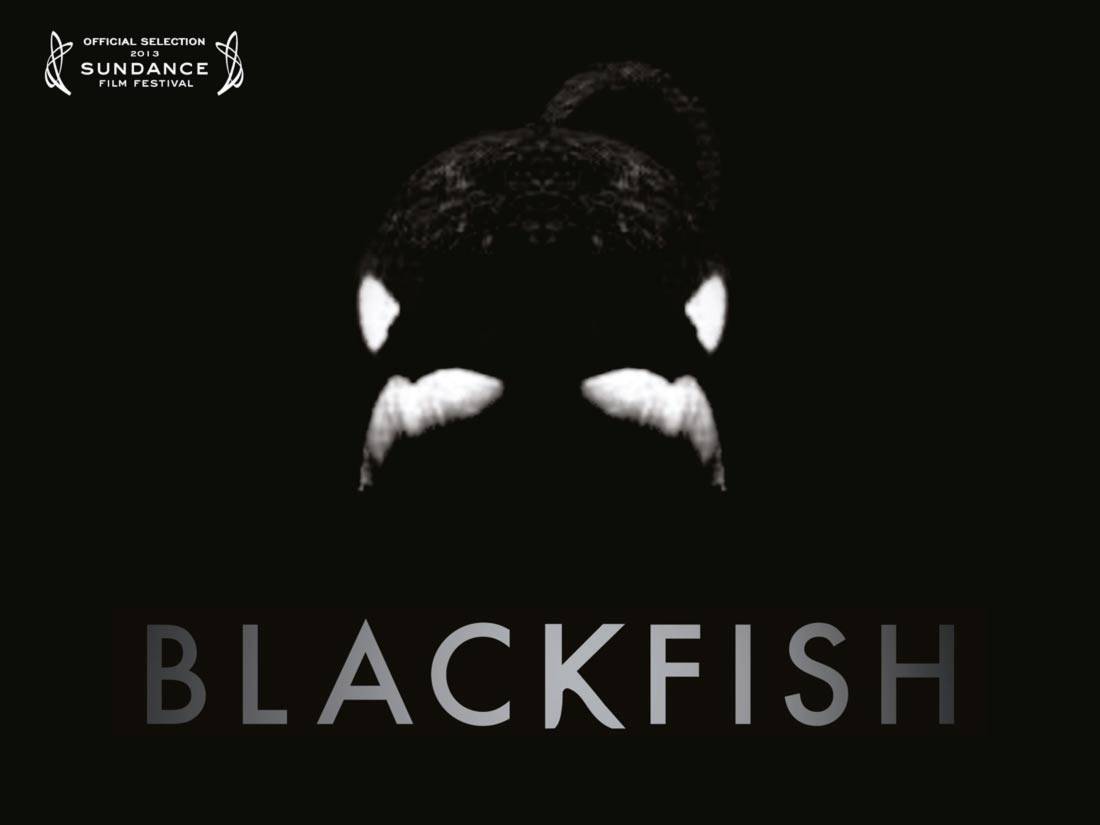 ---
Previous Post:
Graphic Design Resource: Logo Design Price List Template
Next Post:
Bing Logo Design Evolution 2009 to 2016
---
Posted By:
The Logo Smith:
Freelance Logo & Brand Identity Designer.
Follow @thelogosmith
Categories:
Design Inspiration
,
Famous Logos
Tags:
Blackfish
,
negative space
More Posts by Category
---
---
Where Can I Hire a Logo Designer?
If you're looking to hire a Freelance Logo Designer, or want to work with a multi-disciplinary Graphic Design Studio, then look no further than The Logo Smith.
With over 25 years experience,
The Logo Smith
offers the following Creative and Tech Services:
Custom Logo Design; Graphic Design; Tag Lines, Brand Identity Design & Redesigns; Brand & Graphic Standards Manuals & Style Guides; Business Stationery; App Icons; Brand Consultation; Typography; Secure Wordpress Installs, Theme Customisation & Web Site Hosting; SEO & Social Media Consultation; PR Services provided by The PR Room, in: Technology PR, Internet of Things PR, Smart Home PR, and Social Media PR.
I'd be thrilled to hear from you, and find out how I can help you with your logo and brand identity design requirements. Please visit my
Hire Me
page, email me at:
[email protected]
.
---
Home » Blog | The Logo Smith | Logo Designer & Brand ID Studio » Design Inspiration » The Blackfish Logo – The Perfect Art of Subtlety in Negative Space Trickery
Copyright © 2006-2016 All Rights Reserved Goddammit!
The Logo Smith - Freelance Logo Designer, Brand Identity & Graphic Design Studio.
25 Years Experience: Logo & Brand Identity Design, Graphic Design, Advertising and Print.
PR Agency Services: The PR Room -Technology & Internet of Things PR.